Art face painting
For the art of painting, the artist will always have ideas for their own and many artists starting out look for face painting designs, that will spark the inspiration to get going, and create that master piece. There are quite a lot of topics for creative artists, such as from the common butterfly, monsters, or drawing according to the theme of the party and festivals, art face painting for child, for adults etc. Here are some prominent theme that you can refer for art face painting ideas. 
Face painting designs for party 
First, what are you supposed to identify the theme of the party? It's a birthday party, a happy party of people in your family or wedding day anniversary party…Then, you look for a face painting design for this themes party. And we always recommend hiring an artist in your area to the face painting designs for your party.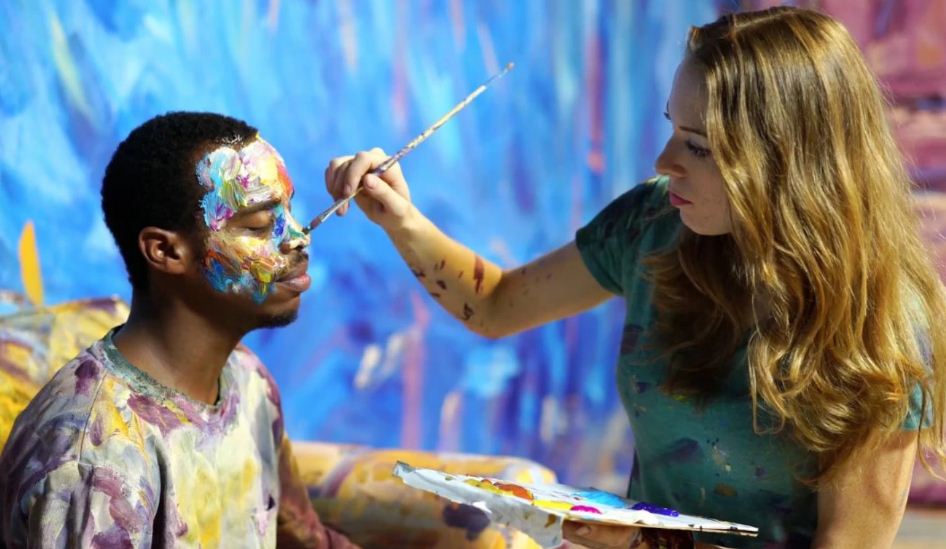 Face painting designs for kids
Most kids love face painting, so finding designs that suit the child and the life event requires real creativity and passion. And the artists will be very happy when creating artwork that is fascinated by children. Get ideas and inspiration in this photo gallery of face painting designs. And kids will be blown away by the fun carnival atmosphere created when children are transformed into mystical animals and beings from another realm. Or just simply super heroes, princess, fairies, tigers and cats are all favorites. Here are a few tips to help.
1. Be patient
Children's drawings are usually quite difficult because they are not easy to sit in a place. So, you must be patient! On the other, you must let the first color dry before applying a second. If you don't, they'll mix and you'll probably have to wipe it off and start again. Also, rather than applying one thick layer of paint, which may crack, apply a thin layer, let it dry, then apply another.
2. Have a basic face design fixed in your mind
It's the best way for you to paint the fastest, and most accurate. Because, kids aren't known for their patience and won't be able to sit still why you ponder what to do next. So, fast drawing and just add special touches to this once you're finished.
3. Use stencils
The best way for you when you don't have that time is to use a picture face painting stencil. Stars, hearts, flowers will all stencil onto a cheek. Have stencils in a few sizes to hand, to allow for small and larger faces.
4. Use temporary glitter
This is way faster than stencils. Glitter is also great for a quick, dramatic effect, but it gets everywhere and is very hard to get rid of. But, you must be careful because some people's skin reacts badly to them and they take longer to remove.
5. Use baby wipes
Face painting can be messy. Do you know baby wipes work fast and easy for mistakes and you can also be assured they are safe to use on faces? Let use it right now! 
6. Use mirror on the wall and a high stool
Use a high stool for kids to sit on; not having to bend over for so long will save you from a backache. And use a mirror so the person whose face you've just painted can see the result. They will be happy to see the results that are visible after each step of your drawing.
7. Creating a chart of designs for kids and special effects
Consider creating a chart of designs for kids to choose from; it makes it much easier for the kids to make up their minds. Include simple things such as hearts or balloons, as many kids love these. Or for an extra-ghostly effect, apply a light dusting of flour once you've finished painting the face. Or to create bumpy noses or big eyebrows, soak a bit of cotton wool in the paint, place on face, cover with a piece of tissue and paint. Puffed rice or wheat make ideal warts; simply cover with a bit of tissue and paint.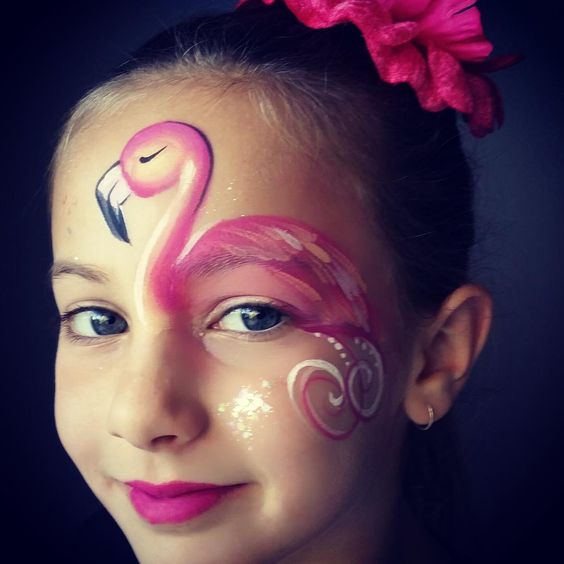 Face painting is a fun activity and you are a professional or non-professional person in this career. But no matter which type of painter you are, there are some safety considerations to keep in mind when you are face painting. Here's some considerations. 
1. Use safety paints and fit for face
 
Before making a work of art on a face, you make sure that the type of paint you choose is always safe for skin. In fact, many people are allergic to the non-FDA-approved chimecals and colorants used in craft paints (such as nickel) and will break out in a rash from these paints. There are many brands of safe face paint readily available (for example Snazaroo) and they are not more expensive than craft paints since a little bit goes a very long way!
2. Wash your hands before drawing
As well as doctors, they must wash their hands clean and wear medical gloves to take care of the patients. When you are an artist face drawing, you mush also wash your hands between each customer, using either baby wipes or a hand sanitizer. This will help keep you healthy, too!
3. Health Considerations of the models
Anyone who has a contagious illness, or who has open sores or wounds are very dangerous to draw. Even with acne people should be avoided, as the necessary rubbing to remove the paint can also cause irritation to the sensitized skin. In cases like this, let giving them an advice should not draw their face at the time. Or suggest painting another area, such as the arm, or offer them a sticker instead.
4. Check the Glitter
Today, the only safe glitters for face painting are made of polyester and should be .008 microns in size or smaller. That is the size that the FDA classifies as "cosmetic size" and safe for use on skin. So, metallic craft glitter should not be used for face painting. 
5. Cleaning sponges and brushes
The best way is single-use disposable colour applicators, such as sponges, cotton swabs are strongly recommended. Reusable paint brushes should be washed thoroughly in warm water and soap and soaked in 70 per cent isopropyl alcohol for at least 2 minutes, then left to dry. Brushes should be cleaned after every client. Note, alcohol is not an effective sanitizer for brushes and sponges; it can actually promote the growth of bacteria if used in small amounts. Any traces of the alcohol left on the brush or sponge can cause pain to sensitive tissue (like the eye area).
6. Ensure you're comfortable and avoid stress for models
If you paint while standing, make sure you have a comfortable shoes and equipment to support your back. But, if you paint sitting down, make sure you have a comfortable chair for yourself. On other, Create comfortable working space for your model to minimize the amount of repetitive bending. Stop and take a stretch break after every few paintings. Make sure to drink enough liquid, and eat at least a snack every few hours if you and model don't want to faint from exhaustion or hunger!
7. Consider purchasing face-painting insurance
Think About Insurance! Why not? For your peace of mind and the client's, consider purchasing face-painting insurance. If you're working in the USA, two places that sell insurance for face painters are the Specialty Insurance Agency and the World Clown Association (you'll need to become a member). In the UK, members of FACE (UK Face Painting Association) get automatic public-liability insurance.
Today Articles