Bluey and Sonic Exe coloring pages
Bluey and Sonic Exe coloring pages: Get creative in each cartoon character with your baby.
Coloring pictures have many topics, but pictures of cartoon characters always have a strange attraction for children. Cartoon characters are like companions to your baby since childhood. They always have a magical charm; characters close to the children are not only in the movies but can go into the children's dreams. Bluey and Sonic Exe coloring pages are children's favorite cartoon characters.
Bluey is an Australian animated television series for preschool children that premiered on ABC Kids a few years ago. Joe Brumm creates a show with the Queensland Ludo Studio production team. The show follows Bluey, an anthropomorphized six-year-old Blue Heeler puppy characterized by her abundance of energy, imagination, and curiosity about the world. The little dog lives with her father, Bandit; mother, Chilli; and her sister Bingo, who frequently joins Bluey on adventures as the pair embark on an imaginative play. The cartoon also features a variety of other characters representing different breeds of dogs. The cartoon's themes include family stories, growing up, and Australian culture. The show was created and produced in Queensland; Its capital city inspires the show's scene. Bluey has consistently received high viewership in Australia on both broadcast television services. It influenced the development of merchandise and a stage show featuring its characters. Television critics have praised Bluey for depicting modern-day family life, constructive parenting messages, and Bandit's role as a positive father figure. Each character in the film has its unique personality and characteristics, but they still create highlights and meaningful, humorous stories when they are family members. Throughout the episodes, Bluey and Bingo are shown in their sibling relationship, learning to work together, compromise, and resolve conflicts. The episodes detail the modern family lifestyle today. It can say that cartoon is not only loved by children, but adults are also eager to spend time watching cartoons and being with their kids.
Printable Bluey coloring sheets
Bluey coloring pages will help children unleash their creativity through black and white pictures and crayons. We recreate the lovely image of Bluey and the characters in the cartoon with the hope that the children will love them. Bluey coloring pages include simple pictures, help children practice simple coloring lines with available drawings, and children can choose different colors that they like to color the characters. Parents let children be creative; we always encourage the development of children's thinking and creativity. Because we know that creation is not limited to space and color, children can participate in coloring with friends or relatives to have specific effects. Coloring can take place at home and can take place at school. Childhood is the most appropriate time for children to be exposed to colors and stimulate brain development.
We have many Buley coloring pages below that parents can refer to print for their children.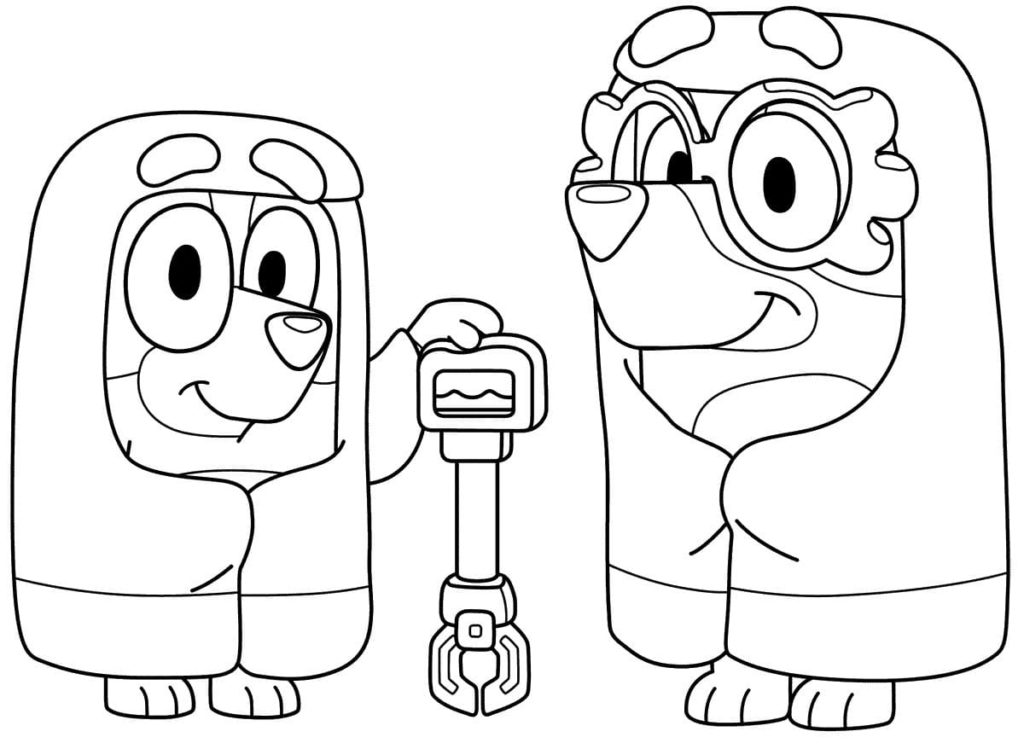 Sonic Exe coloring pages: The story of the green hedgehog has a strange attraction
Sonic, the super speed hedgehog, has been a familiar character for many generations born for more than 30 years. Therefore, retelling the story of Sonic on the screen has made fans extremely eager and well-received. Sonic the Hedgehog (Sonic The Hedgehog) is an adventure movie – a live-action comedy built based on Sega's "blockbuster" game franchise. The central character is a green hedgehog from another world. Sonic has super-speed powers. Still, instead of hiding his powers, Sonic loves to show off. He thought no one could catch up with him, so Sonic became the target of being hunted by bad guys, forced to flee to Earth to take refuge. Now he had to ask his best friend for help. The team decided to develop Sonic's image inspired by many familiar characters in popular culture to create player-friendliness. They build the character into the symbol of Sega; the hedgehog's feathers are blue like the logo of the game company. The first part of Sonic was influenced by the character Felix cat in the same name cartoon. In addition, the body of this hedgehog is borrowed from Mickey Mouse, a famous Disney character. Meanwhile, Sonic's shoes are designed based on the dancing shoes of "pop king" Michael Jackson and the red color of Santa's costume.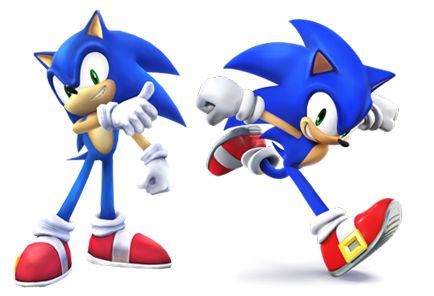 Printable Sonic Exe coloring sheets
The image of Sonic, the blue hedgehog, will cause curiosity and interest for many people because of its unique appearance. Many people wonder why there are no spines on the back, but it is called a hedgehog. It can be a special attraction for everyone to explore, especially children. Sonic Exe coloring pages will bring pictures of cute, funny hedgehogs; Sonic is quite cold and always has an annoying face, but the lovely image of the character always loves children. Sonic Exe coloring pages will give children new friends and the actions in the movie so they can unleash their creativity with colors. If the children are worried because of Sonic's scary image with big black eyes, in Sonic Exe coloring pages, the appearance of a hedgehog will be drawn as very cute. The job of the children and parents is to choose the colors they like to color Sonic, creating many different versions of Sonic that the baby wants. Coloring trains coloring skills and helps children get acquainted with many lovely cartoon characters. Let's look at the coloring pictures of Sonic Exe to explore the exciting cartoon world.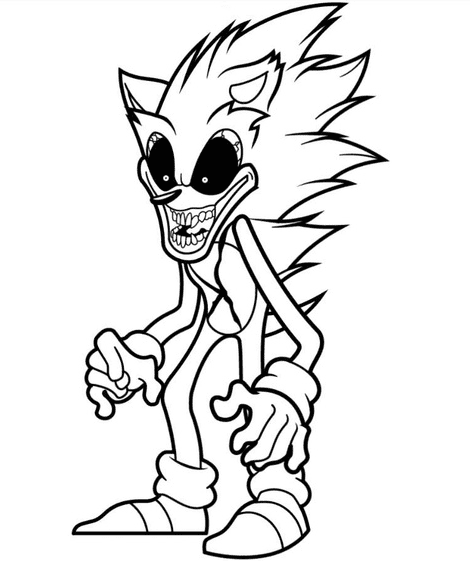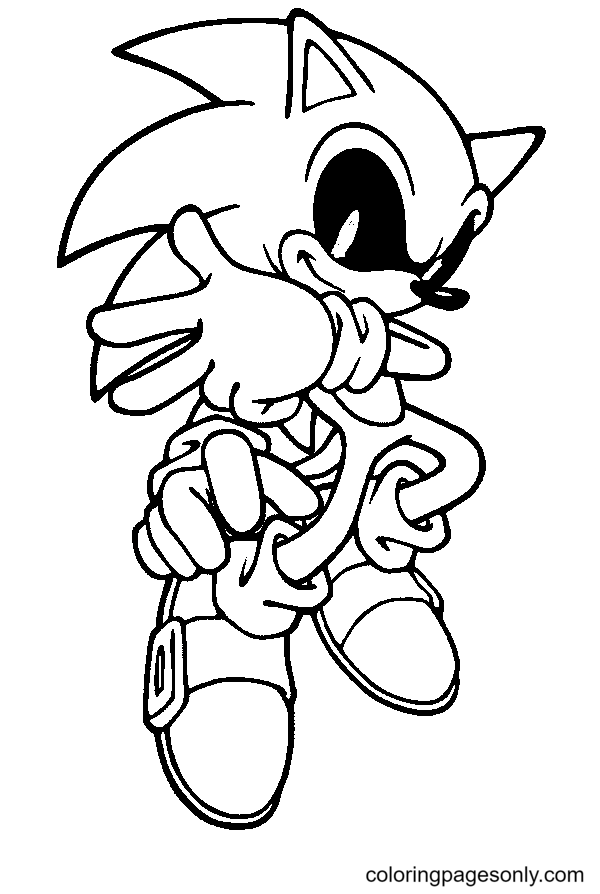 Conclusion:
By coloring cartoon characters, parents not only help children learn meticulousness and exercise skillful hands but also hit the child's psyche, helping him develop his talent for painting. Children will feel happy and comfortable after stressful school hours; this is a way of learning. Bluey and Sonic Exe coloring pages hope to bring high efficiency to the development of children. Parents should refer to many coloring pages of cartoon characters to let their children unleash their creativity.
Today Articles