Christmas Messages 2018
The Christmas greetings are one of the incredibly spiritual gifts that do not only help you to express the emotion, attention but also help the recipient have fun Christmas Day, happiness and meaning. Therefore, on Christmas Day, besides the gift, don't forget to send Christmas greetings to everyone.
Every time the Christmas comes close, everyone prepares to decorate the house, workplace with the widgets related to this holiday. Besides, Christmas greetings are also prepared for people to spend each other in the right days of Christmas.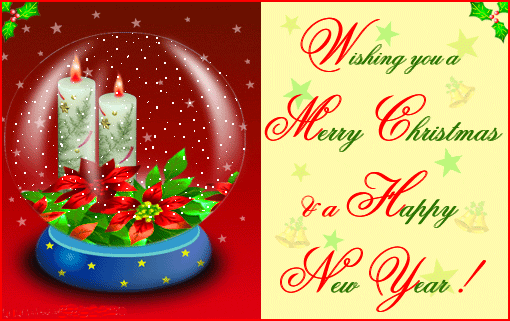 In 2018, new Christmas season is about to on every street, all the streets are flooded with Christmas trees, old man snow etc. This is the day that people in the family gather together enough to welcome Christmas warm and safe, in addition to creating Christmas cards you can spend Christmas greetings, the most meaningful greetings to your father, mother and those who love them around him. And we hope that our Christmas Messages are ones that you share. You will find Christmas card messages, ones for fathers, mothers, grandmothers, grandfathers, husband, and for family and friends. You can use them when writing your Xmas cards, letters or emails. Our hope for you is that our writing and our words are ones that help you express your feelings during this special season. 
Christmas Messages for Fathers and Mothers 
1. Dad, I don't tell you enough how loved you are. You are always there no matter what. Thank you, my Father for being the one who loves me and cares no matter what the day. So at this time of year let me especially say, I love you and thank you for always being there.
2. Mom, you make our Christmas so special by all you do. 
We want you to know how much we love you.
3. Dad the pressures and cares of everyday life are with you throughout the year. But this Christmas season I hope you experience the gifts of peace, love, and happiness from those who love you dear.
4. Mom, you filled our childhood with the magic of Christmas every year. May the magic and blessings of Christmas be yours this year. I love you.
5. When I think of Santa I think of you- jolly, happy, and giving all the year thru. So my hope this Christmas for you my Dad is that it is one that will make you glad
6. Your love is felt by all you do. My Mom, you are special and I hope you know I care. I thank you and am grateful I have a Mother like you. So this Christmas time may God bless you.
Christmas Messages for the One I Love
Christmas is the occasion to express your feelings to the lover through Christmas greetings, Noel gifts for lovers
1. The Christmas season is here. Christmas is cold season, I love you remember to wear warm clothes and wish you have happy Christmas season, have fun. I love U so much.
2. A Christmas season again back, I was beside you. Wish You Merry Christmas season, happy family and party. Forever Love you.
3. Love shines brighter at Christmas it seems. However, when I am with you love shines brilliantly. May you have a Merry Xmas and may you feel my love shining over you each and every day of the year!
4. When you see the Christmas tree lights and the tinsel sparkle may it remind you of my love for you.
5. The love we share is the best gift a person could have. A gift that we have not just at Christmas but every day of the year. You my honey-bunch are everything to me, I wouldn't trade a single thing. So merry, merry Christmas, and may this message bring, A love that is for all seasons and all happy things.
6. We may not be together on Christmas day,
But my heart and soul will always b with you.
My warmest greetings to you
Have a great and wonderful Christmas!
Christmas Messages for Husbands Or Wife
1. Noel's here. Looking forward to Christmas is really healthy, warm to my lover. Looking forward to the young, happy wife, forever the most beautiful flower in his heart. 
2. A husband you have been, a friend to the end. 
I love you my dear, that should be clear
A very Merry Christmas and a Happy New Year.
3. My love, this is the first time I have planned to go to Christmas with you when we're home. We have to move, our team, take hands together, go through all the way. I hope this Christmas season is warm Christmas to you, wearing for the colder winter at home. Happy Christmas Day, happy and fun.
4. I thank God for you every day. But on this Christmas day, I pray that God blesses you. You are a great husband and I know I have been blessed because God in heaven sent me the best.
5. You fill my Christmas with love. You make the season bright. I knew I loved you at first sight. Merry Christmas My Husband!
6. There is no one I would rather spend Christmas with. You fill my heart with joy not only on this special day but every day of the year. Merry Christmas Darling!
Christmas Messages for Family and Friends
1. Merry Christmas. Happy Christmas, wish you and your family have a healthy, happy Christmas season.
2. Christmas is a time for families to share and enjoy. I am so glad you are a part of my family! Merry Christmas
3. Wish everyone a healthy, happy Christmas season. MERRY CHRISTMAS
4. Christmas would not be the same without friends like you. I just want to say I wish you happiness at Christmas and all year through.
5. Wishing you a jolly Christmas. Wish for someone who is lonely will find half of her love. Wish you always bloom smiles on lips, warm and happy.
6. Hope you are inspired to be extra good this year, so Santa will find you. Wishing you a jolly Christmas.
7. My Christmas prayer for you is that you will be blessed. And may your days be filled with peace and happiness.
8. May you find that special inspirational quote that will remind you about the magic and miracles that Christmas always brings.
9. As the light from that star illuminated the sky the night Jesus was born, may his light illuminate your life at this special time of the year.
10. Thank you, my friend, for being a part of my life. Hope you have a great Xmas.
11. Christmas Eve is a time of excitement for the children in waiting for Santa to arrive. Our hope for you this Christmas is that once the kids are tucked in their bed you will feel a special feeling that this season brings. And let us not forget to send you best wishes for a Happy New Year too!
12. May this season of giving be the start of your better life.
Have a great and blessed holiday!
13. May this Christmas bring to your family the promise of a better tomorrow; full of love and hope. Merry Christmas my friend!
14. To my family who has taken good care of me, been with me through my ups and downs, I wish that we will continue to have the love that binds us together. Let us celebrate Christmas together!
[toc]
Today Articles