Disney Pixar Luca Coloring pages
This story talks about one young boy experiencing an unforgettable summer filled with gelato, pasta, and endless scooter rides. Luca shares these adventures with his newfound best friend, but all the fun is threatened by a deeply-held secret: they are sea monsters from another world just below the water's surface.
Our littlest loves to color drawings of the movies we are looking forward to seeing. We hope you will enjoy coloring along with us. Scroll below and simply click and print!
Luca Paguro and Alberto Scorfano enjoy the cool gelato.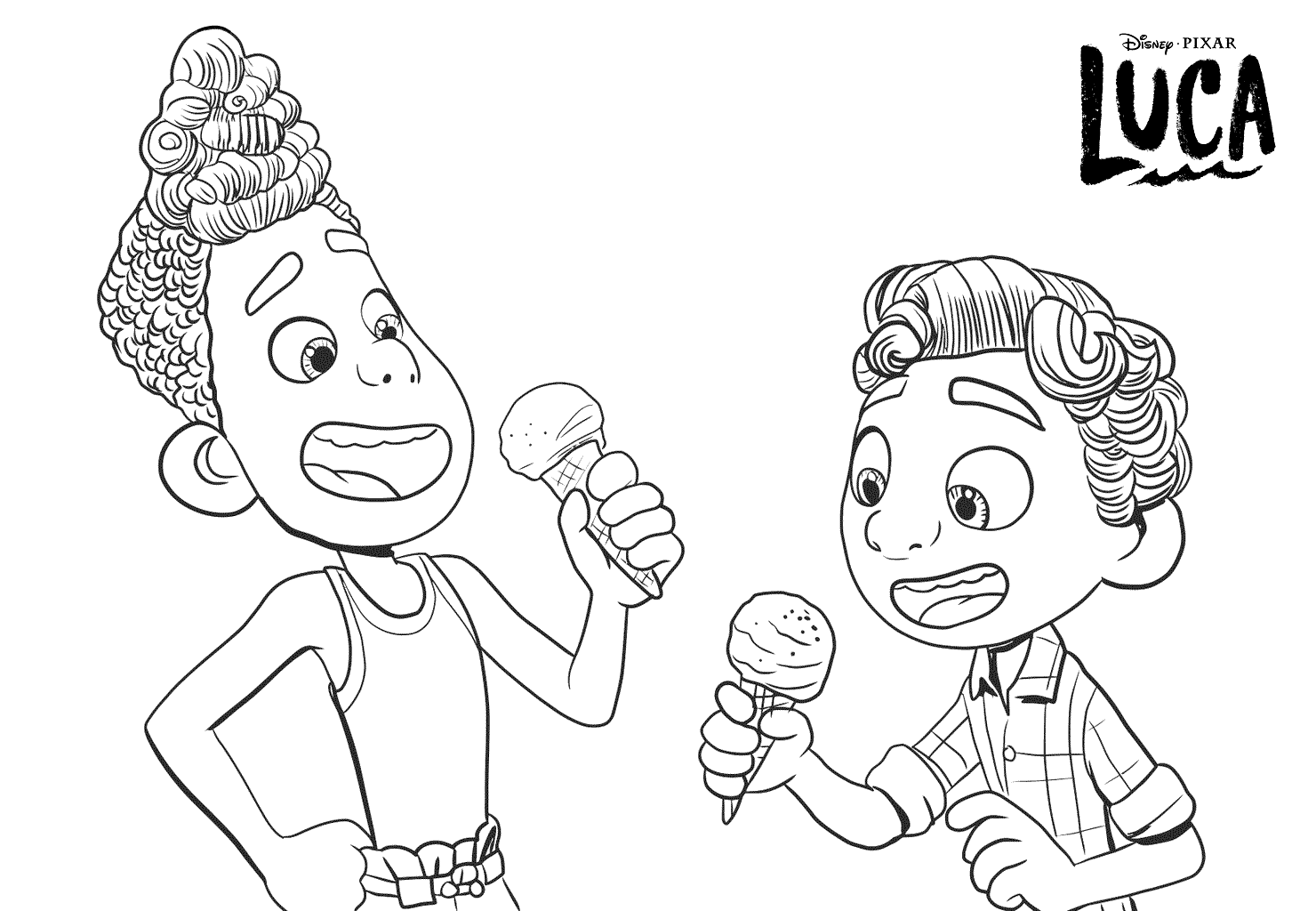 Giulia Marcovaldo – an Italian human little girl with red curly hair, brown eyes, and tan skin – wears a blue beanie, a red-and-white striped t-shirt, cyan pants with a blue patch on the right knee, and brown sandals.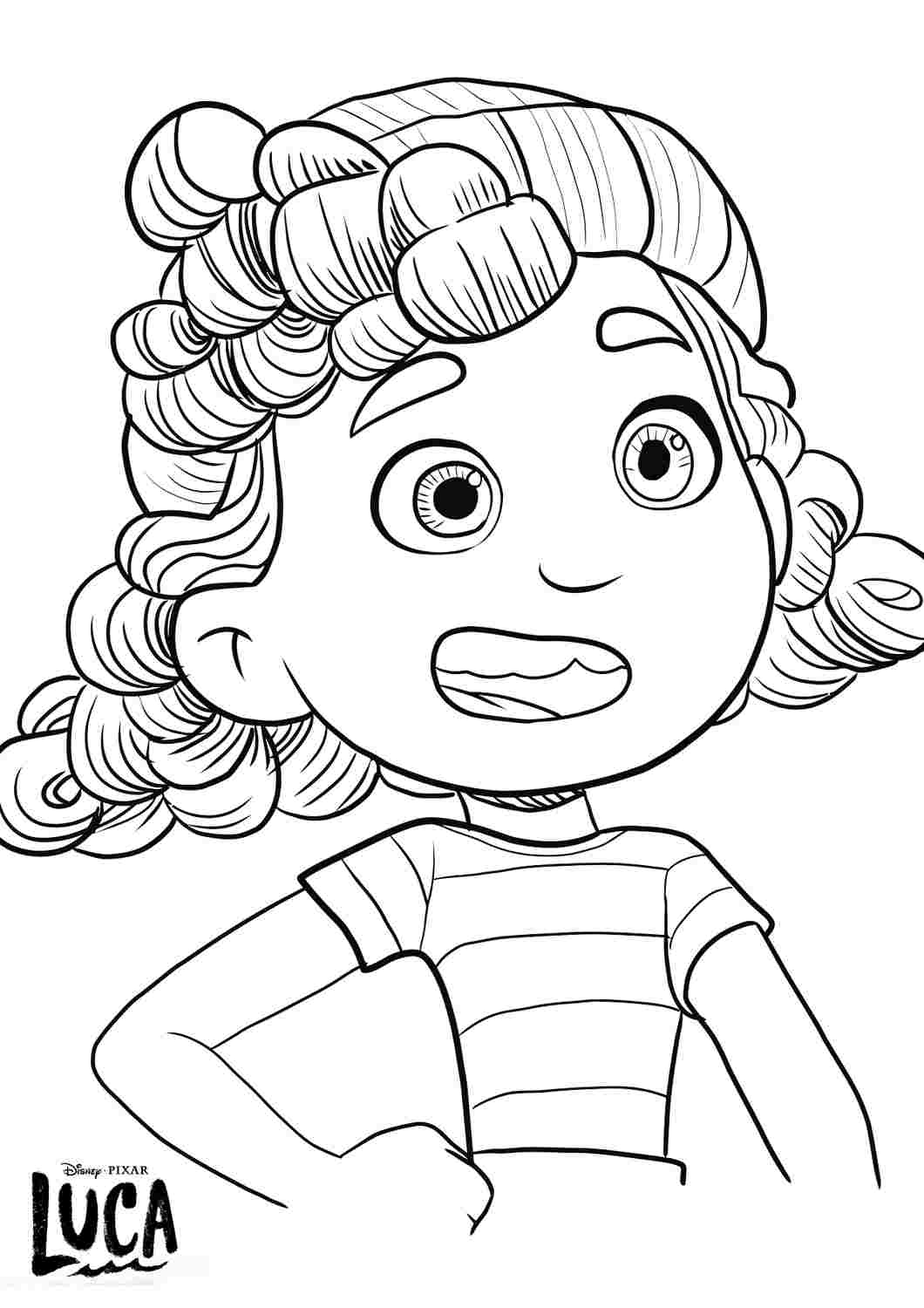 Giulia Marcovaldo is an outgoing and charming adventurer with a love of books and learning. She only spends summers in Portorosso, so she hasn't cultivated many friendships, which makes her an easy target of the town bully. But when two new kids show up who clearly need an ally, Giulia is more than happy to oblige – especially when they agree to team up with her in a local race she desperately wants to win.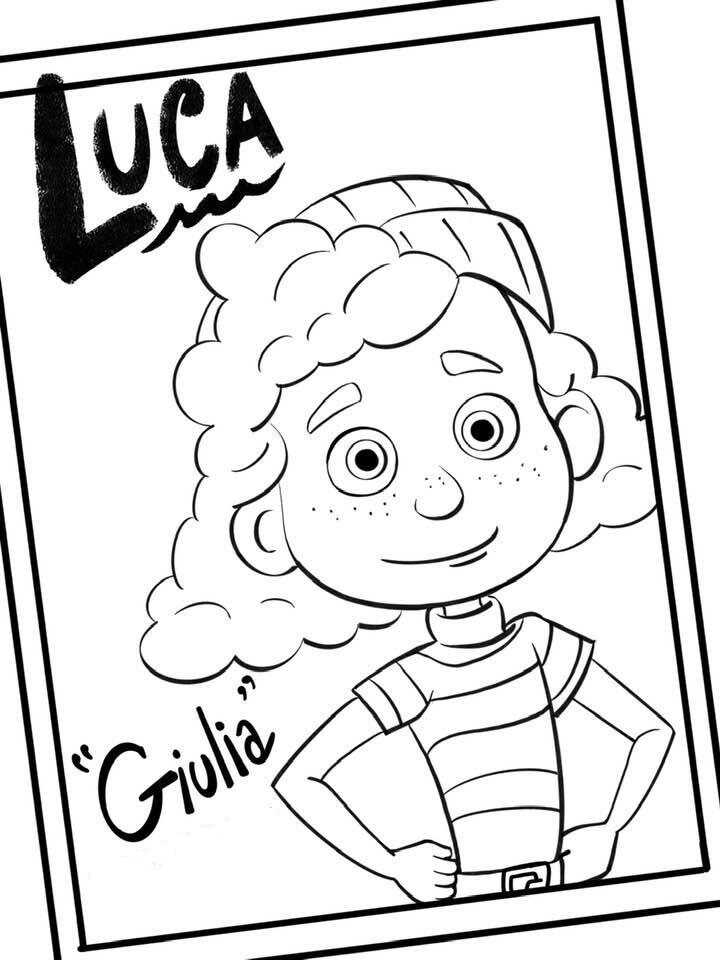 In human form, Alberto Scorfano has tan skin, green eyes, freckles on his face, and brown curly hair. He wears a yellow tank top with brown shorts and is barefoot all the time.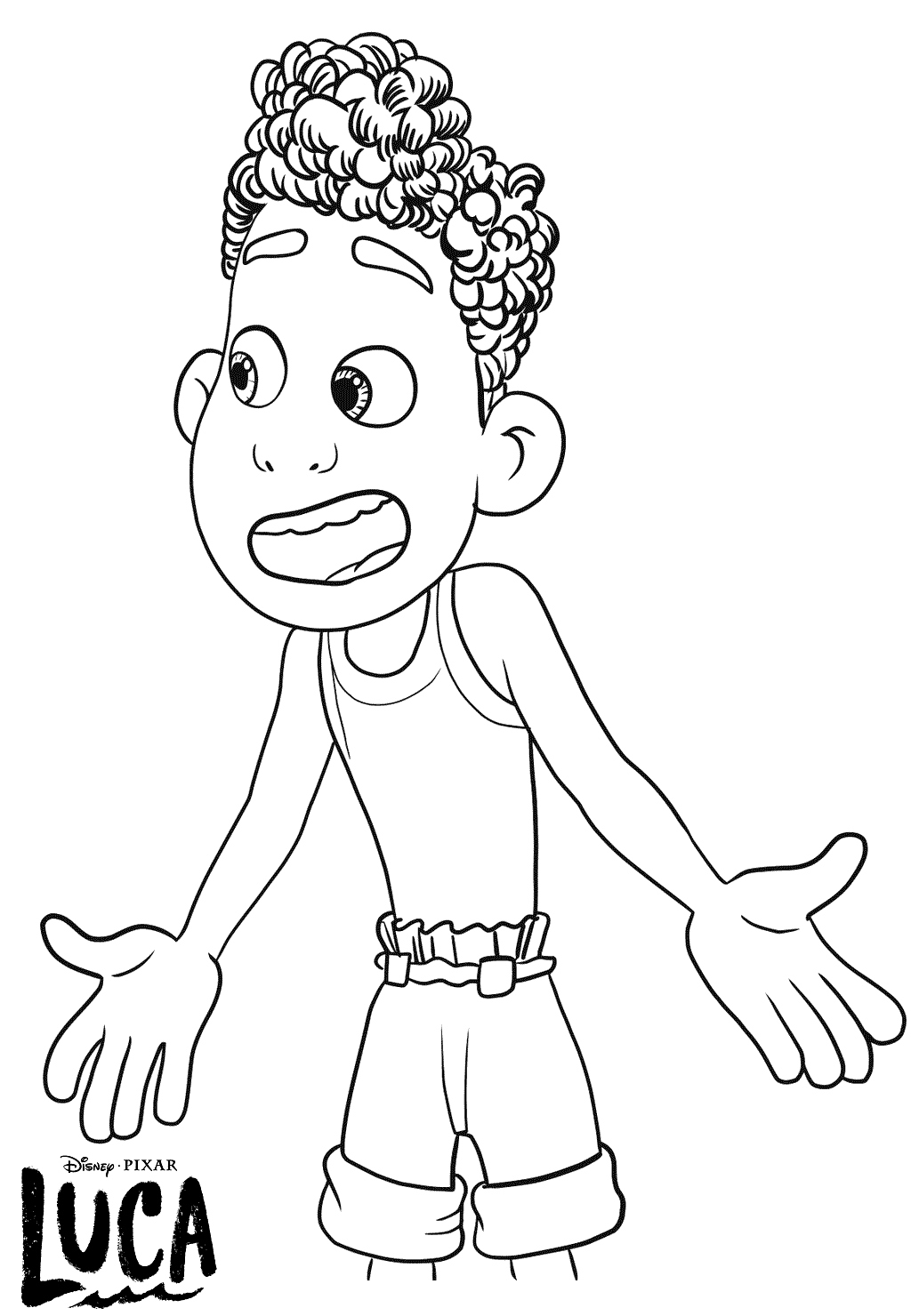 Alberto Soriano is an independent, free-spirited teenage sea monster with unbridled enthusiasm for the human world. Expressive and gregarious, he is all about having fun, so inviting a fellow sea monster to hang out above the surface is a no brainer for Alberto. Besides, Luca is the perfect audience for Alberto's vast – albeit questionable – knowledge of all things human.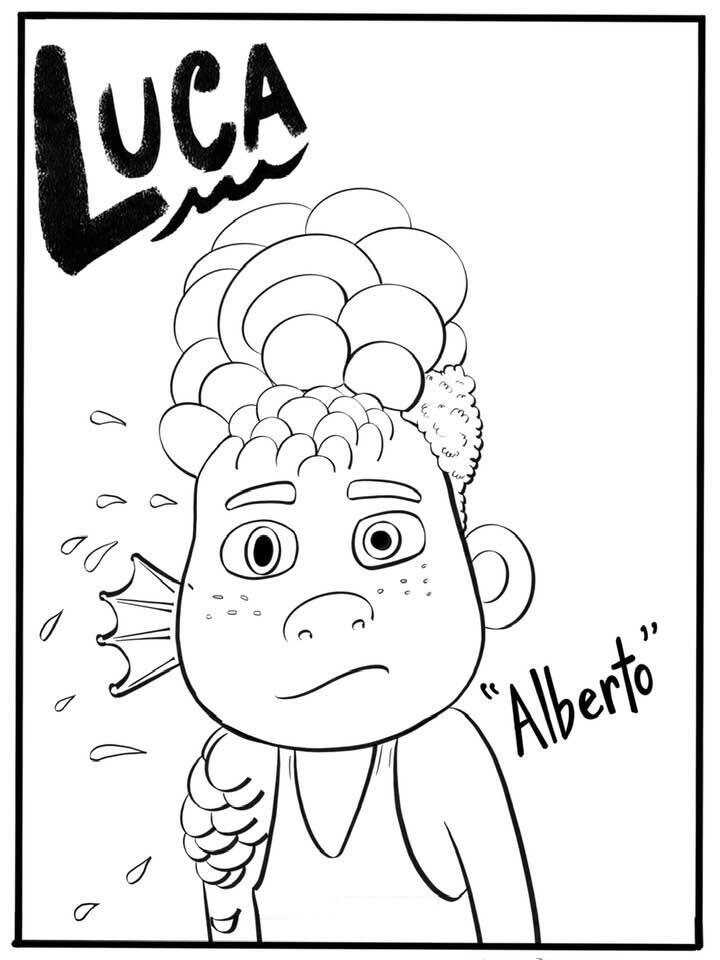 Finally, this is Luca Paguro. In human form, Luca has white skin, brown eyes, and dark brown curly hair. He wears a striped shirt with blue shorts and is barefoot all the time.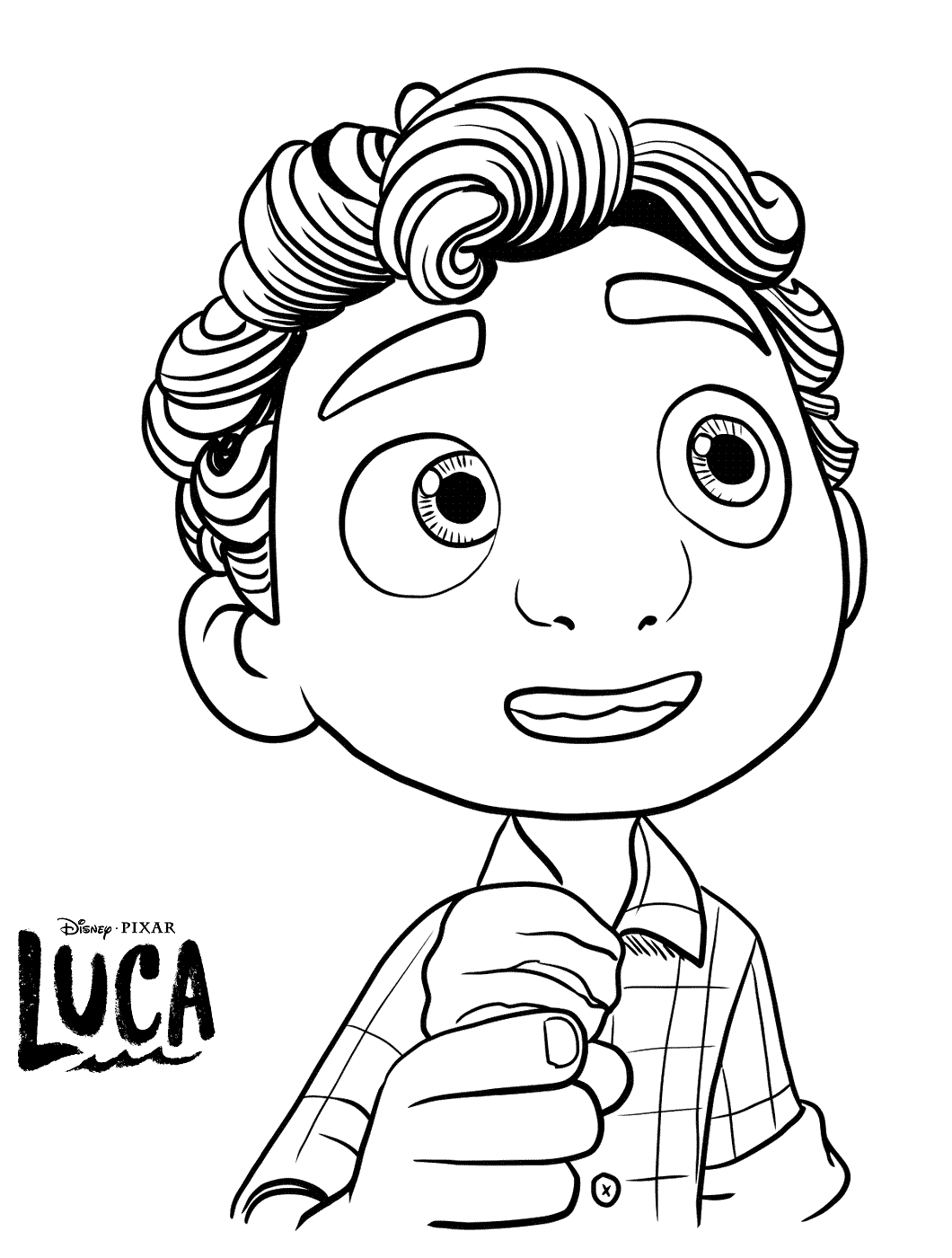 In sea monster form, Luca has green scales and blue "hair". His eyes are still brown, but they have yellow sclera and oval-shaped pupils. He also has a long tail with blue caudal fins. Luca is seen wearing green pants, presumably made of seaweed.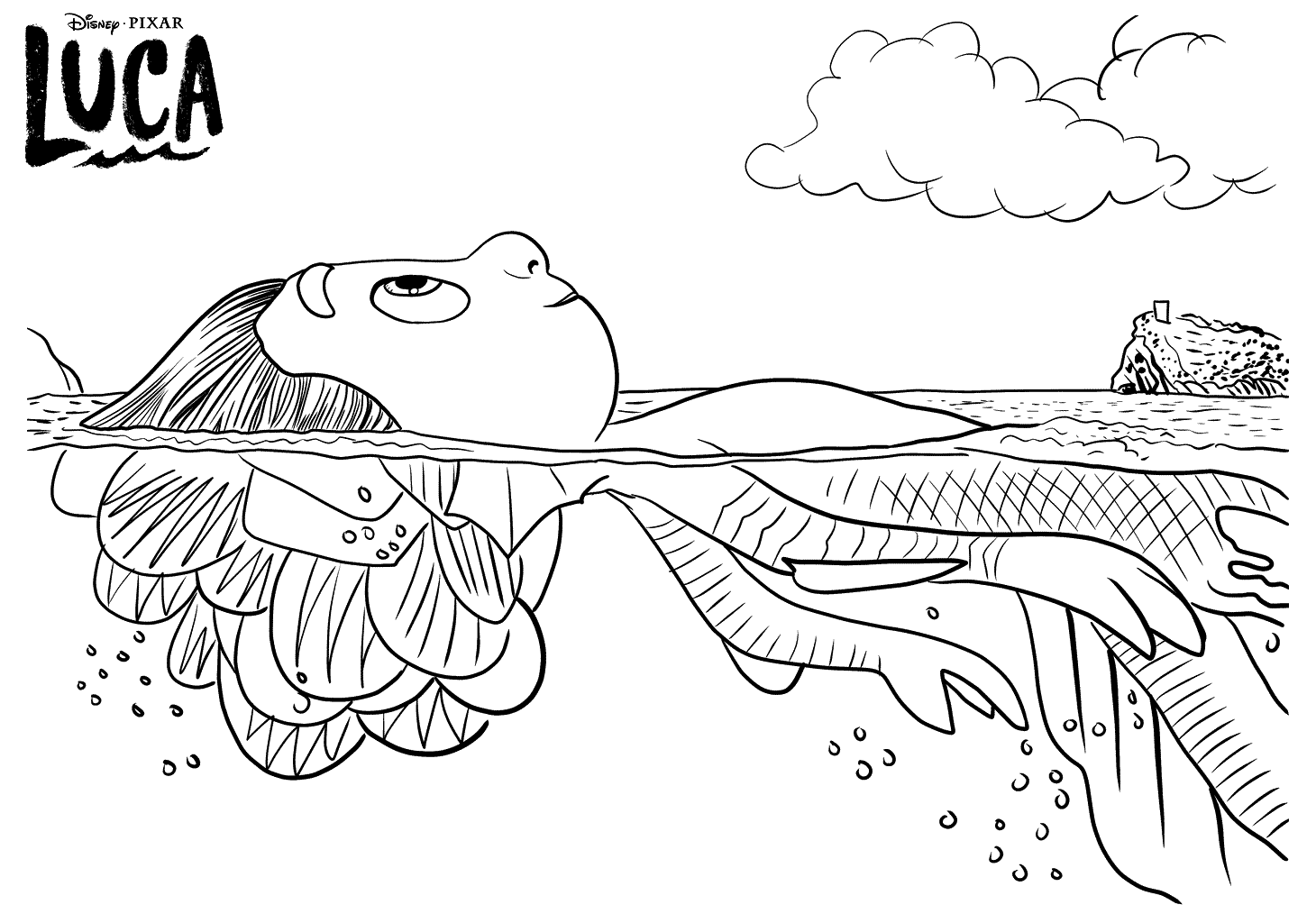 We are sure that our friends at Disney Pixar will be making official Luca coloring pages available for download and sharing soon, but for now, we hope you can enjoy these fun-inspired printables. Keep it here for more crafts, coloring sheets, and movie-inspired treats.
Up to this point, we have collected and designed a large number of Luca coloring pages. All are available here. Please visit to see the thought-provoking and interesting coloring pictures of Luca. Luca coloring pages. Having fun!
Today Articles