Home
  »  
Coloring Articles
  »  Hunter x Hunter Coloring Pages: Do you think you are better than a manga author
Hunter x Hunter Coloring Pages: Do you think you are better than a manga author
Manga is one of the greatest factors of Japanese culture. This nation has created much well-known manga series and many characters have become legends. Therefore, it is undoubtedly that manga characters can be an endless inspiration for many products, including coloring pages. Therefore, if you are a big fan of this Japanese manga series, you should try coloring their characters and you will find something interesting. Behind a character is a meaningful story and you have to spend time thinking and feeling it. One of the most favorite Japanese manga series worldwide is Hunter x Hunter. It is a story about friendship, the desire to make the dream come true of the main characters and his friends. We base this famous story on the creation of Hunter x Hunter Coloring Pages and give you many beautiful pictures of Hunter x Hunter. Are you ready to test your painting talent? Let's check it out!
Hunter x Hunter is a must-read manga series for anyone
Japanese mangas have a great attraction to anyone, including adults and children. And Hunter x Hunter is one of them. The attraction of this genre of literature is its images. Images of manga are very detailed and you can imagine the whole scene in one page. Unlike comics of the US, manga has more diverse painting styles and it is the reason why millions of people around the world love reading manga. In particular, the authors of most manga series are painters. They have ideas and create their own books. In other words, they are both painters and writers.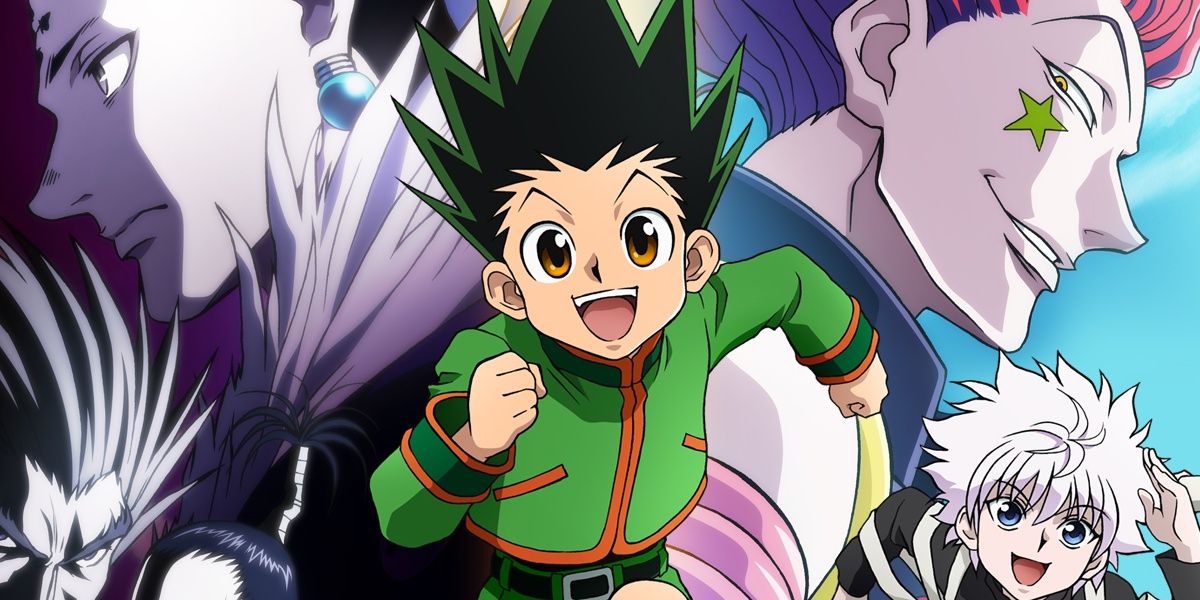 Hunter x Hunter is a manga series by Yoshihiro Togashi. Its main characters are Gon Freecss, Killua Zoldyck, Kurapika Kurta, Leorio Paradinight, Hisoka Morrow, Meruem, and other characters. Gon Freecss is the central character and everything will be around him. When the story begins, Gon Freecss is 12 years old and he has a journey to find his father. During the journey, he meets many friends and they help them to fight against many enemies.
Also, Gon Freecss finds many treasures and rare animals which help him to find his father and become a legendary Hunter. It is such an amazing adventure and surely it will give you many different feelings. If you love it and want to enjoy more moments of characters in Hunter x Hunter, you should try our Hunter x Hunter Coloring Pages, believe us, it won't let you down!
Coloring Hunter x Hunter is the best way to be more talented
Maybe you don't worry but coloring is proven to be one of the most effective methods to upgrade the skills of both adults and children. Whether you are an adult or children, coloring will help you to develop your skills such as painting, focused thinking, and more. At first, you may not feel the effect. However, if you keep it consistent every day, you will see the change inside you slowly. You will know how to mix colors together, how to imagine a scene or you will remember every detail clearly.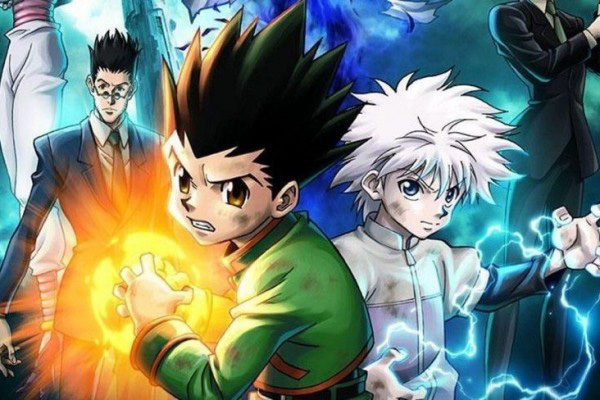 In modern society, being creative is an important skill and you need it to go far on your career path. Don't think that coloring is just a hobby for entertainment. In some circumstances, it will save you or help you to be promoted. Besides, you can find a part-time job with your ability as a designer, painter, or art reviewer. It depends on your ability and sense of art. However, you totally earn money from this part-time job and who knows, you can become wealthy with it?
If you have children, let them color Hunter x Hunter because it is very good for their creativity. Nowadays, kids have a tendency to stick with digital devices. Hence, you should start letting them get used to having healthy hobbies. Thanks to this, they will be happier and healthier. In addition, coloring with your children can help you guys get closer. They will appreciate your time and efforts and love their families more. Is it so great, right?
Finally, all of the completed pictures of your children should be saved and they will become a treasure of your family in the future. So please don't throw them away!
We have many nice pictures on Hunter x Hunter Coloring Pages. If you want to understand more about this manga, please check some pictures below: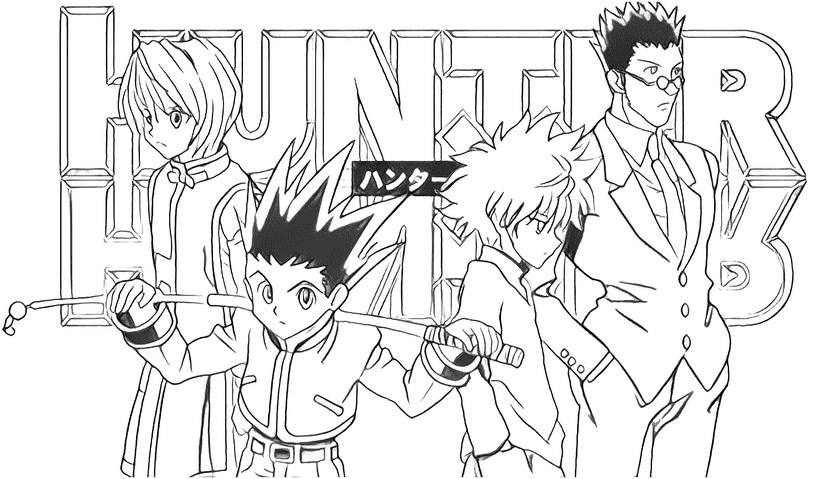 Kurapika, Gon, Killua and Leorio Hunter X Hunter Coloring Pages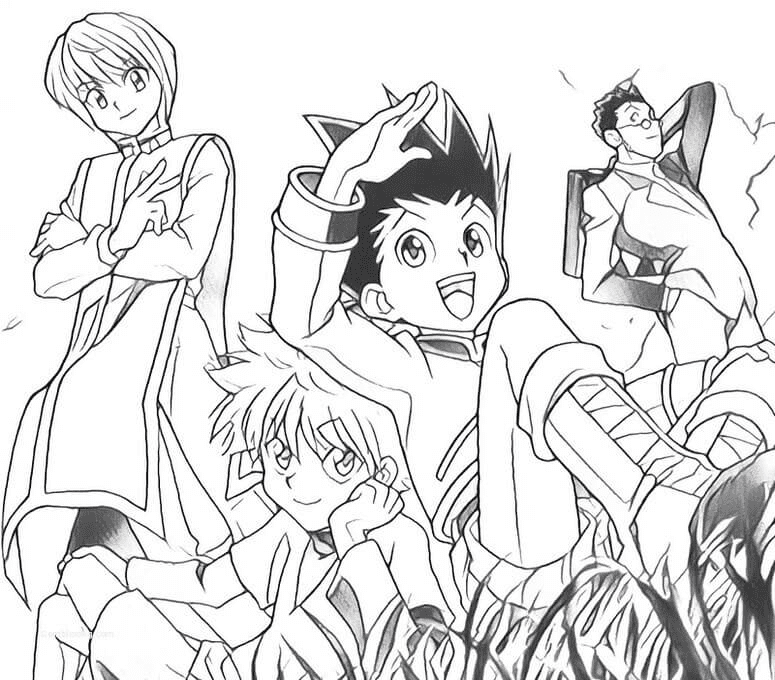 Killua, Gon, Kurapika and Leorio Coloring Pages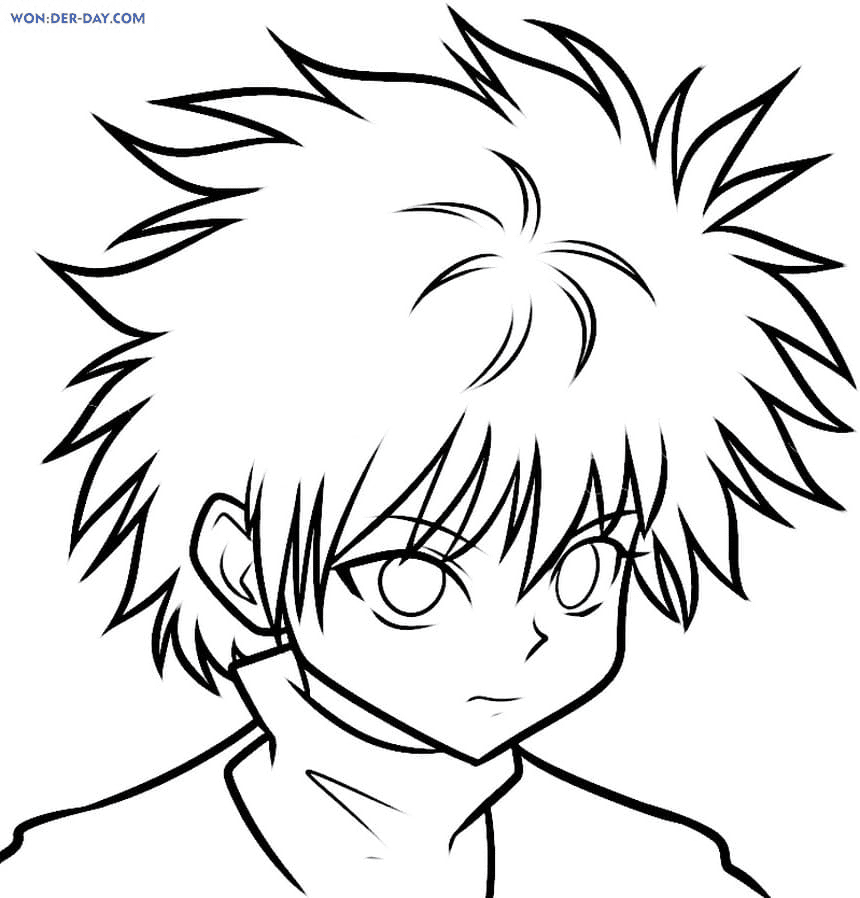 Killua Zoldyck Hunter x Hunter Coloring Pages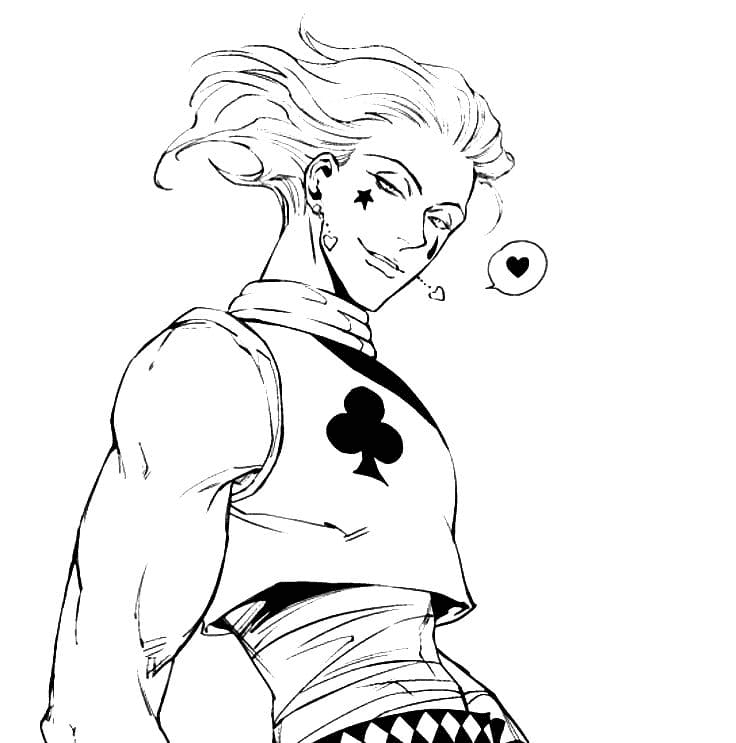 Hisoka from Hunter x Hunter Coloring Pages
Conclusion:
We understand that a useful hobby is very pivotal for our lives, especially for children. Hence, we would like to invite you to access our Hunter x Hunter Coloring Pages to discover one of the best coloring pages now. Our pictures are all free to download so it means you only need the Internet and you can download them anytime, anywhere you want. With your children, you should choose the most suitable pictures for their age. Wishing you and your kids have a great time coloring our Hunter x Hunter! Let's color now!
Today Articles