Home
  »  
Coloring Articles
  »  Elsa and Anna Coloring Pages: Winter's magical snow and ice cartoon can't be missed
Elsa and Anna Coloring Pages: Winter's magical snow and ice cartoon can't be missed
Have your little princesses ever had an ice queen toy: it could be Elsa's tiara, it could be Elsa and Anna's printed dress, or the adorable snowman Olaf? Surely all lovely children know this famous cartoon already, right? And one more exciting set of toys is Elsa and Anna coloring pages. Let's collect and color the frozen world to come to life. Parents with preschool-age children want their children to recognize colors, exercise memory, and improve imagination. Your little girls love Princess Elsa.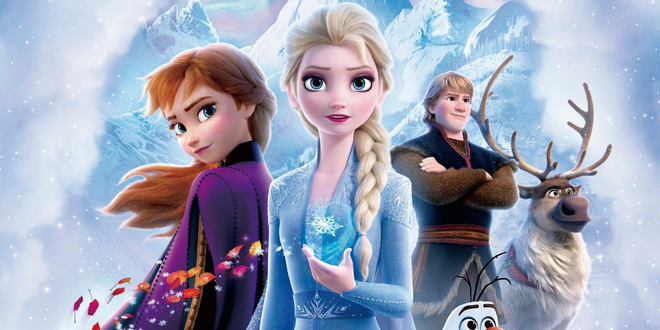 Elsa and Anna coloring pages is a significant gift for girls. Almost every little girl has a strong love for Disney princesses. One of the most popular Disney princess movies is Frozen. We give you Elsa and Anna coloring pages to make the characters in this movie more vibrant and lively. I hope that Elsa and Anna coloring pages is good gift for your children
This movie is The story of Elsa's magic and Anna's love.
Elsa is the Ice Queen. Elsa – princess, heir to the throne of the kingdom of Arendelle. Elsa has a calm, reserved, and regal demeanor, but in reality, she lives in fear as she struggles with a terrible secret – she was born with the power to create ice and snow. Elsa has the magical ability to create and manipulate snow and ice. Elsa is haunted by her magical moment that nearly kills her sister Anna. She accidentally caused the kingdom of Arendelle to sink into eternal winter on the day of her coronation as queen. Elsa must struggle with controlling and hiding her magical powers while freeing herself from her fear that she might harm everyone around her, especially her sister Anna. Anna is the princess of the kingdom of Arendelle, and the younger sister of Princess Elsa, the heir to the throne and possessing supernatural magic that can manipulate ice and snow. Anna is bolder than graceful and can sometimes act before she thinks. But Anna is also the most optimistic and caring person you will ever meet. When Elsa flees the kingdom after accidentally blanketing Arendelle with eternal winter on her coronation night, the brave and trusting princess Anna is determined to set out, embarking on a perilous journey to bring She comes back and saves the kingdom and her family. And then it was love, affection, and affection that solved the difficulties, the journey to find Elsa back, as well as the healing of sisters. Arendelle kingdom's happy life is back. The film is about an ice castle, shimmering lights, and white snow images. Beautiful characters like Elsa and Anna are also dressed in lovely princess dresses. Extraordinarily lovable and kind characters like Olaf and Kristoff. The song Let it go also a famous song from Frozen.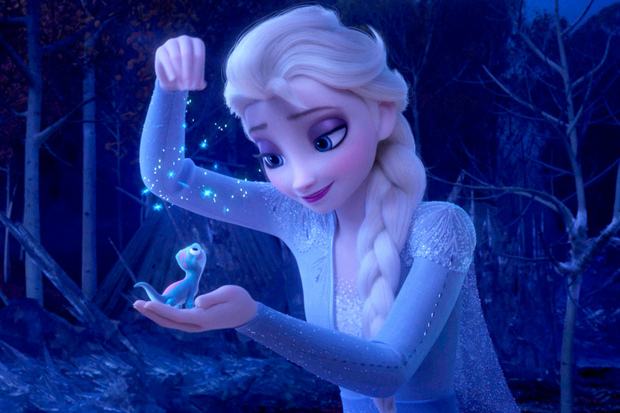 Do girls dream of being princesses?
Little girls who don't dream of being a princess like in fairy tales, like in cartoons, Princesses are always beautiful, kind, and holy people, so the little ones Always love these characters. The princesses in the movie are dressed in gorgeous dresses. So to realize this dream, parents, please give Elsa and Anna coloring pages to the little ones so that you can freely color the beautiful dresses that Elsa and Anna wore. Children, imagine that you are the princess in that fairy tale, that cartoon, children, please paint yourself the dress with your favorite color, color your long hair. Moreover, the children can manually apply makeup and groom the character's face.
Let's also choose beautiful Elsa and Anna coloring pages.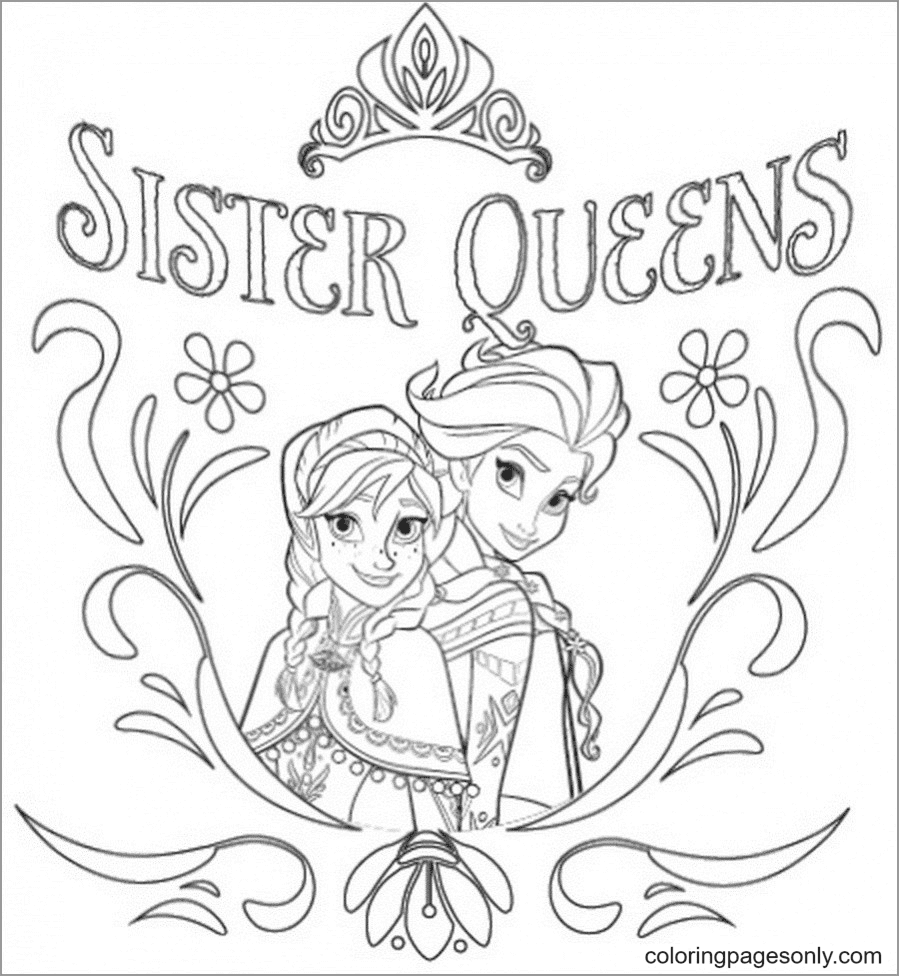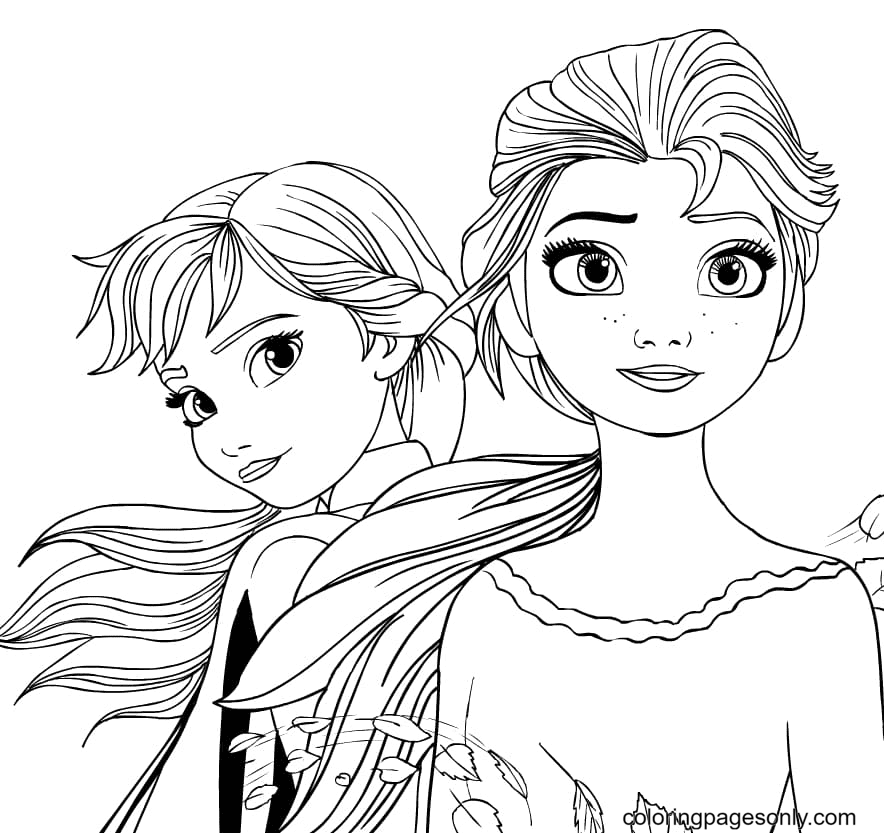 Conclusion:
Each of our coloring pages is about popular cartoon characters. Surely the children will be very interested and always want to be acquainted with those coloring pictures. With Elsa and Anna coloring pages, parents take the time to choose the colors for the dress they like with their children. Help Elsa and Anna become more beautiful and outstanding with crayons. Happy children!
Today Articles