Strong Batman and Hulk coloring pages for kids
Are Batman and Hulk coloring pages the coloring pages your child is looking for?
Children are always excited about ideal superhero characters. They always desire to possess power and fulfill the ideals of life, such as defending what is right, protecting people, and doing good.
That is also why superhero movies or justice cartoons are always exciting subjects for children. Because children's minds and hearts are very innocent, good people are always ideal models for them to follow.
Today we would like to introduce Batman and Hulk coloring pages for kids. Those are fun and unique coloring pages where kids can discover surprises about these superheroes.
Let's find out if Hulk is a good person through Hulk coloring pages!
If you are a person who often watches the movies of the Marvel universe or has a passion for fictional powers, Hulk is undoubtedly not a strange name.
Hulk is a giant green monster. He is depicted with a large, stocky, muscular body and looks very aggressive. But no one knows that Hulk was also a poor person when he experienced an unhappy childhood.
Before coming to Marvel, Hulk was often called Bruce; he lived in an unhappy home because his father often beat his mother. After his parents died, Bruce was raised by an aunt. However, Bruce's childhood memories include fights, beatings, and violence.
Despite having an unhappy childhood and difficult circumstances, Bruce always tried to study, and later, he went to work for the army. Unfortunately, he absorbed radioactive energy into his body during a mission.
Due to the unique genetic structure, Bruce did not die but became a healthy giant. Since then, he has been known as the green-skinned Hulk.
Do you know? Hulk is an immortal Marvel superhero. Despite being attacked and killed numerous times, the Hulk can respawn afterward.
Children often love Thor with his mighty weapon and Iron Man with his extraordinary fighting ability; Hulk is also loved for his immortality and particular green skin.
Hulk is one of Marvel's most powerful superheroes. Children will not forget the unexpected appearances and thrilling battles of the Hulk. They not only possess strength and fighting spirit, but Hulk also possesses an intelligent mind. That must be a child's expected superhero.
Children can participate in coloring Hulk coloring pages. We introduce and provide children with lots of Hulk coloring sheets. Because we know that: young children love to color, they will be excited by interesting and colorful pictures.
Moreover, if your child gets to color their favorite subjects or characters, he will love this activity more. What most surprised us was the practical effects of coloring on children's development.
According to statistics and reviews, more than 75% of children love colors and drawings. More than 58% of children develop memory and creativity through coloring activities. So Hulk coloring pictures will be interesting suggestions for moms to let children color more!
Parents also note that they should choose quality and suitable coloring pictures for children. Depending on age and interests, children will choose different coloring pages.
Therefore, parents need to understand the psychology and personality of the child to advise and select the appropriate coloring page. Coloringpagesonly.com always includes free and varied quality coloring pages for kids to select.
Let's take a look at some printable Hulk coloring sheets!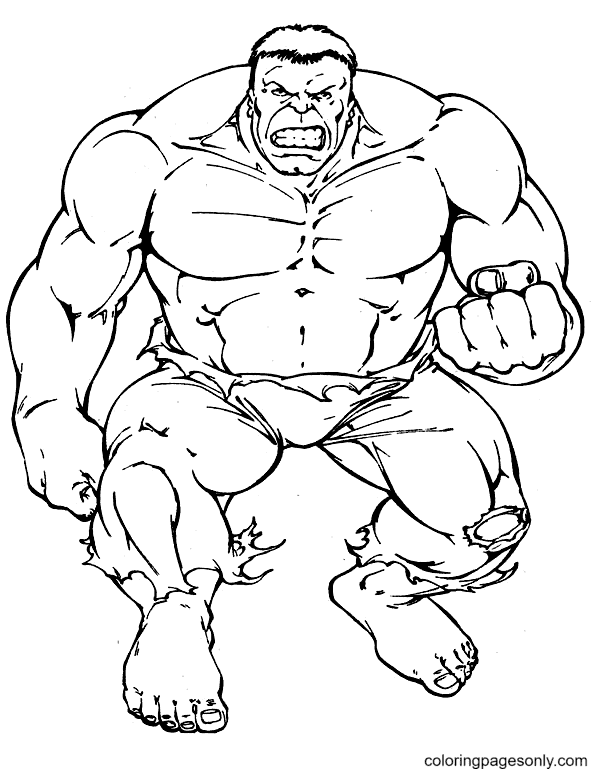 That is the most detailed and specific Hulk picture. Hulk appears with a large, robust, healthy body that attracts children. Although these are just black and white pictures with many simple strokes, the image will become more vivid when children color.
Hulk is a giant green man. So do you want to turn Hulk into a red, yellow man? Feel free and free to choose the color your kid likes.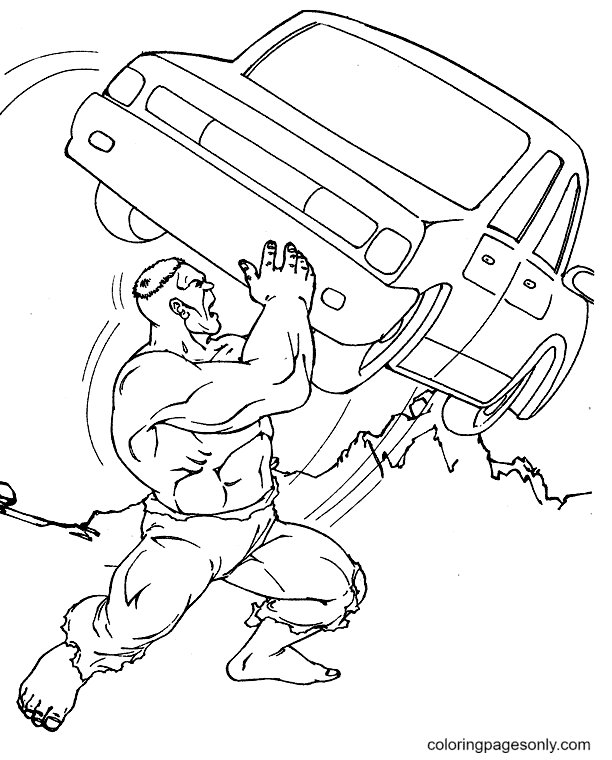 That is a picture of a Hulk that can lift a car. With his muscular body, Hulk can lift everything simply and lightly. We see that Hulk is healthy, right? Children, please color this picture carefully to highlight the Hulk's body compared to the other small car.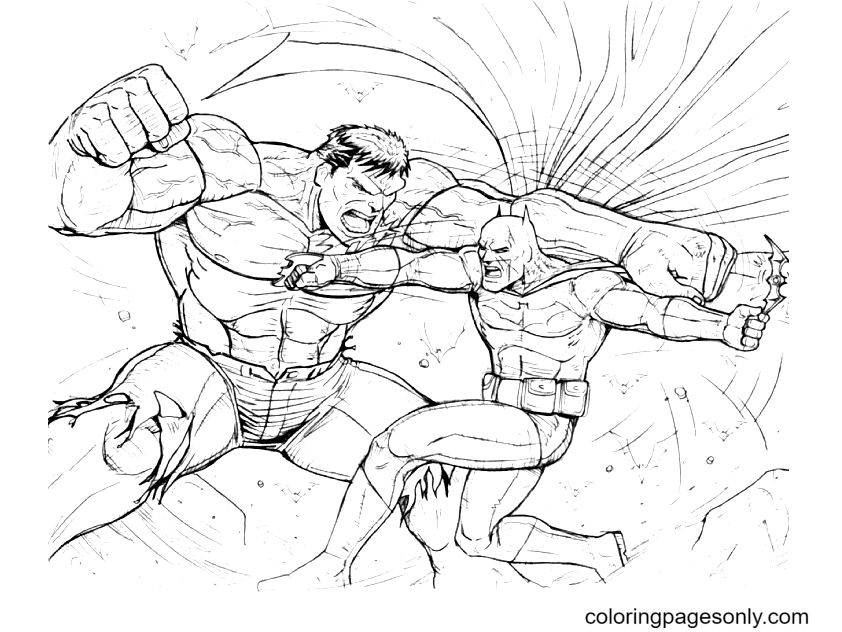 That is the picture that children will most anticipate, the picture of the Hulk fighting. With his health and immortality, we believe Hulk will win this battle. Let's color to highlight our unique character in the Hulk coloring pages!
We also have a lot of fun coloring pages for your children to choose from, explore and experience beautiful things right now!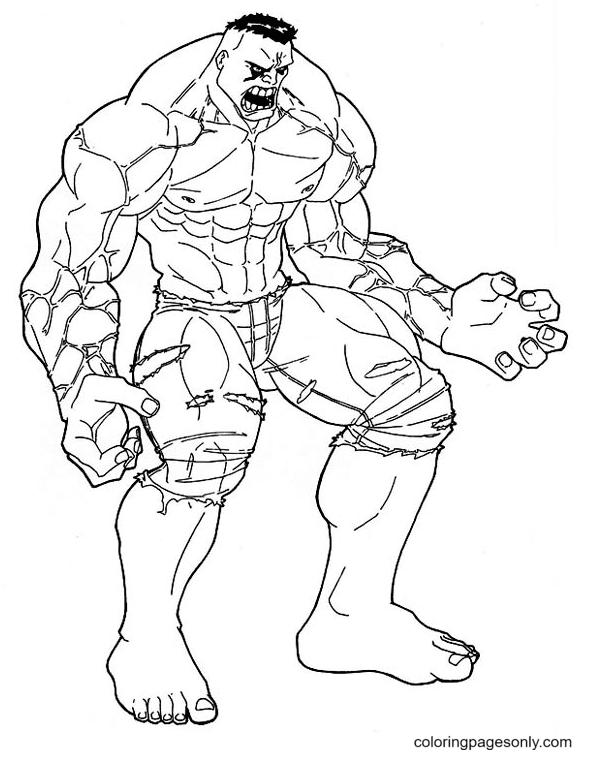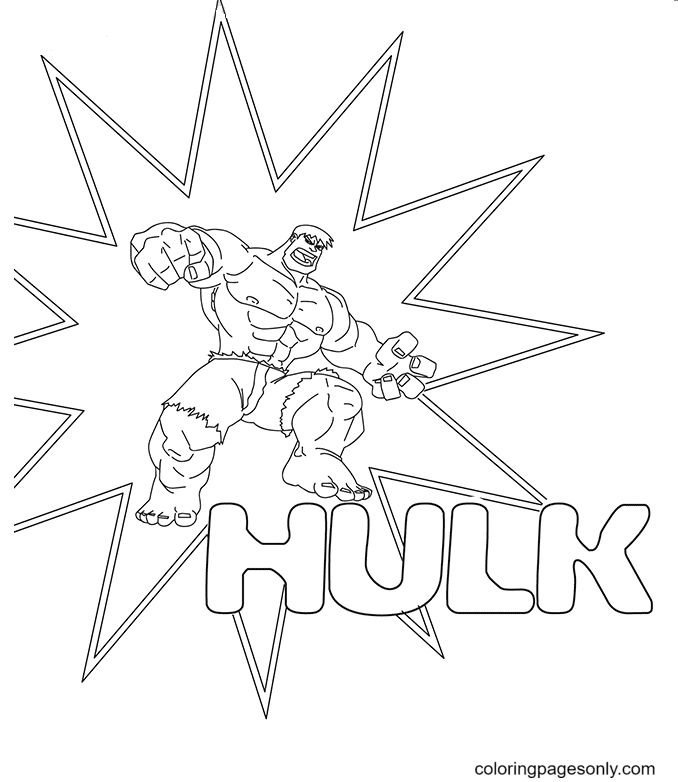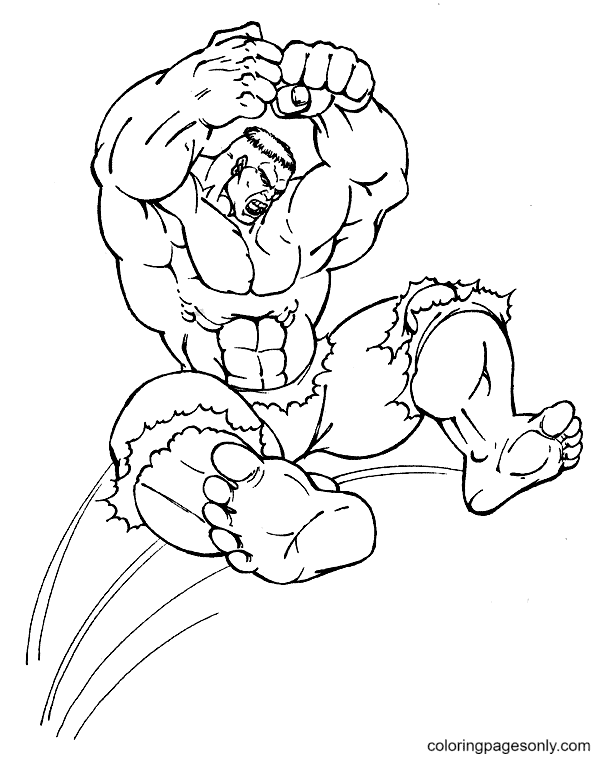 Let's take and discover Batman coloring pages right now!
Batman is not a character in Marvel but a unique character in DC comics. He is known by many different names, such as: "The Caped Crusader," "The Dark Knight," or "The World's Greatest Detective." However, he is best known as Batman.
Batman is a billionaire and sophisticated tech player. Because he witnessed the traumatic death of his mother, he had the will to avenge his mother, fulfill his ideals, and defend justice. Those are also the reasons that have made a great Batman today.
We often refer to superheroes with great energies and powers. They often possess extraordinary abilities. But Batman is not that person. He doesn't have any superpowers.
To become the Batman, he is today, he had to use his mind, intelligence, wealth, and body training. Now Batman has reached certain limits. In many battles, Batman was able to defeat characters with outstanding strength.
Since appearing in DC Comics, Batman has made a great impression on the audience; he has been the main character in many of his titles. Children these days will no longer be strangers to Batman. That shows that this superhero has become very popular and famous among children.
We see many young children owning many Batman toy models or coloring Batman coloring pages. It is also an exciting and practical activity for children's development. We offer lots of Batman coloring sheets that kids love. Let's take a look at some of our unique paintings!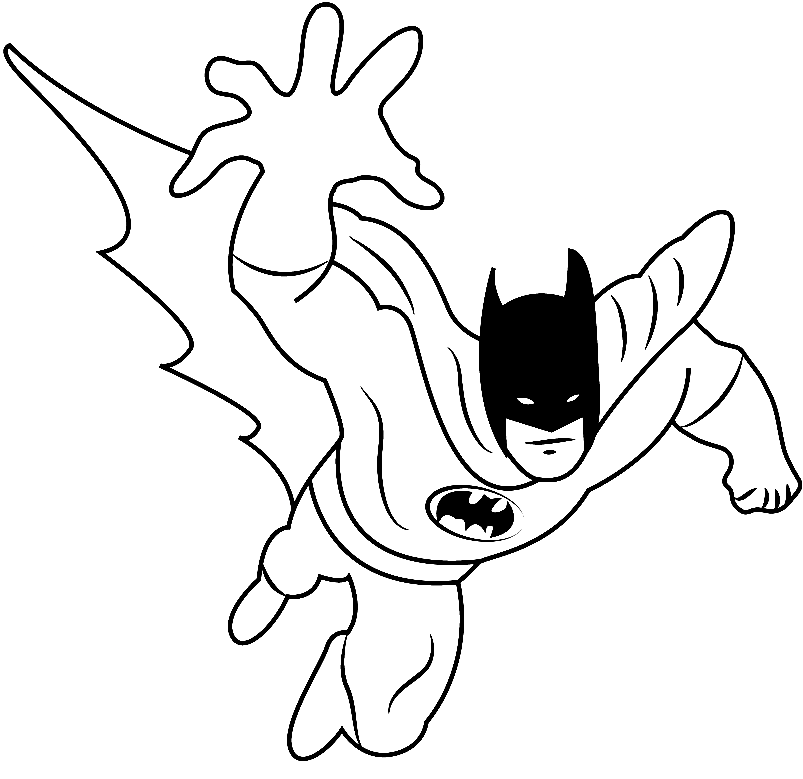 Amazing Batman Peel
Batman usually appears with a mask covering half his face, a black cape, and a tight bodysuit. Batman most often seems at night – when the city has fallen asleep.
Batman can fly in the sky. Children can see the images of Batman in the movie, then observe, memorize and choose the right colors to color the Batman coloring pages!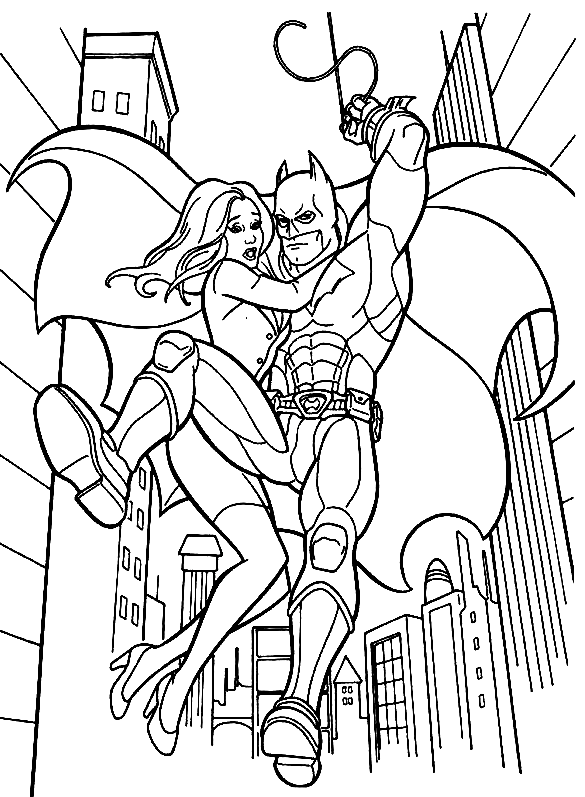 That is a picture of Batman saving a woman. Batman always protects everyone, especially the elderly, children, and women, to do justice. Batman always speaks up to defend what is right.
Do the children love this picture? Let's color it to make a vivid picture. Children can give these pictures to their parents or friends!
Don't forget to choose from our website's many exciting coloring pages!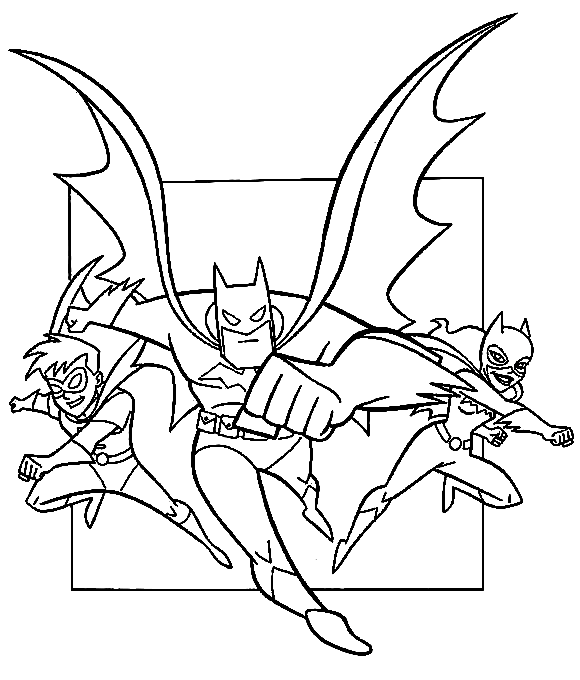 Conclusion:
We are happy that the little ones love our coloring pages. Because coloring is a good and valuable activity for children's health and brain, parents and teachers should pay more attention to and foster children's intelligence and creativity.
Batman and Hulk coloring pages are not the only coloring pages we have. We are following Coloringpagesonly.com and staying up to date with our new coloring masters!
Today Articles