The best Dragon and Jurassic World coloring pages for kids
Do Dragon and Jurassic World coloring pages make children happy?
Dragons and dinosaurs are diverse subjects often used in children's cartoon shows. Realizing the attraction and attraction of dragons and dinosaurs, the creators have constantly exploited and refreshed their images, serving the needs of people to learn.
Although they have never seen dragons and dinosaurs, they are vast and influential characters in children's eyes. Parents can let their kids color with Dragon and Jurassic World coloring pages as a way to explore the wonders of the world through color.
Dragon coloring pages will make children's childhood more interesting
We introduce to children Dragon coloring pages with the hope that children will learn, practice, and discover exciting things.
A dragon is an animal in the human imagination. They originated from China and then countries around the world. Dragon doesn't exist. It's just a creation of man.
However, dragons are very popular and famous. It is considered a majestic mascot. The image of the Dragon is exploited quite a lot in many areas of life, such as literature, cinema, culture, etc.
Many countries have taken the image of the Dragon as a symbol of their culture. Let's find out how the Dragon is depicted in the Dragon coloring sheets.
Because the Dragon is a creation of man, it will not have a fixed shape. In general, the image of dragons will be created and developed through different periods.
Each country will make another dragon image, depending on the culture and beliefs of that country. Dragons usually have a large head with two big round eyes like Jewel; They have sharp teeth and long beards.
Dragon has horns, and the Dragon's head is the soul of the Dragon because it is terrifying when we look at it. The body of dragons is long; they can have four legs or more. There are many scales on the Dragon's body.
Depending on the culture of each country, the Dragon will play the role of a protagonist or a villain. The Dragon symbolizes strength and power in China, showing the king's authority.
In ancient Greece, dragons were the guardians of treasures. In medieval European stories, dragons were villains specializing in kidnapping beautiful princesses.
In European fairy tales, Dragons are depicted as animals with many heads and legs which can spit fire. Dragons can fly in the sky, but they can also swim in the water. The image of the Dragon has represented many different cultures in the world.
Today, to serve the creative needs of people. Dragons have been created and designed with many different characteristics. Humans have created different species of dragons.
We still keep the outstanding features of the Dragon. But people have made more dragons with wings, many heads, etc. Dragon is an animal that is used a lot in Geomancy.
Dragon images are exploited and used a lot in cartoons for children. Therefore, the idea of dragons has become familiar and close to children. Dragon coloring pages will be a great gift that children will love.
Because we are always looking for children's interests and desires, as well as meeting their needs for learning and play, dragon coloring pages are an innovative product with the hope that children will have many opportunities to learn about this animal.
Many diverse and exciting pictures synthesize dragon coloring pages. Children will learn about the characteristics and activities of the Dragon. Children will remember and know more knowledge: about the origin and meaning of dragons.
Coloring activities bring not only great experiences when children use colors but also get valuable and exciting knowledge. These skills and knowledge children will have less chance to learn at school. Therefore, Dragon coloring pages help children have fun and help them learn.
Dragon coloring pages are available on our website. That is not a new subject, but it is exciting and suitable for children. What are you waiting for? Explore more coloring pictures now!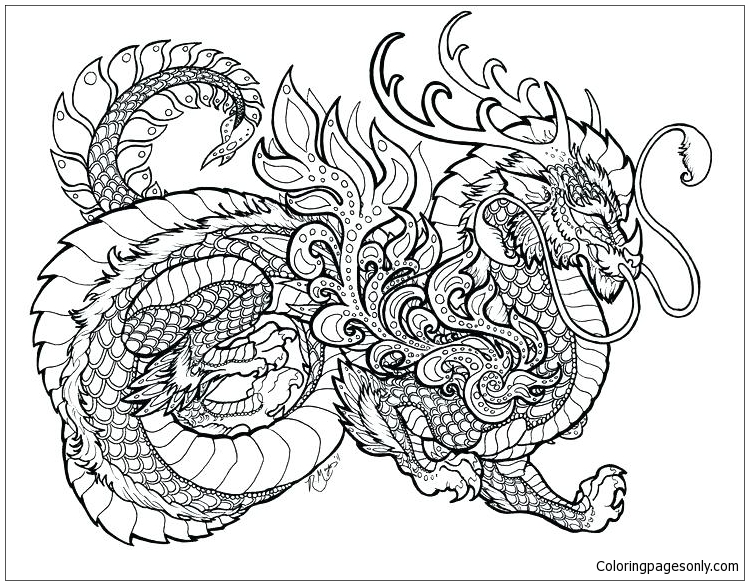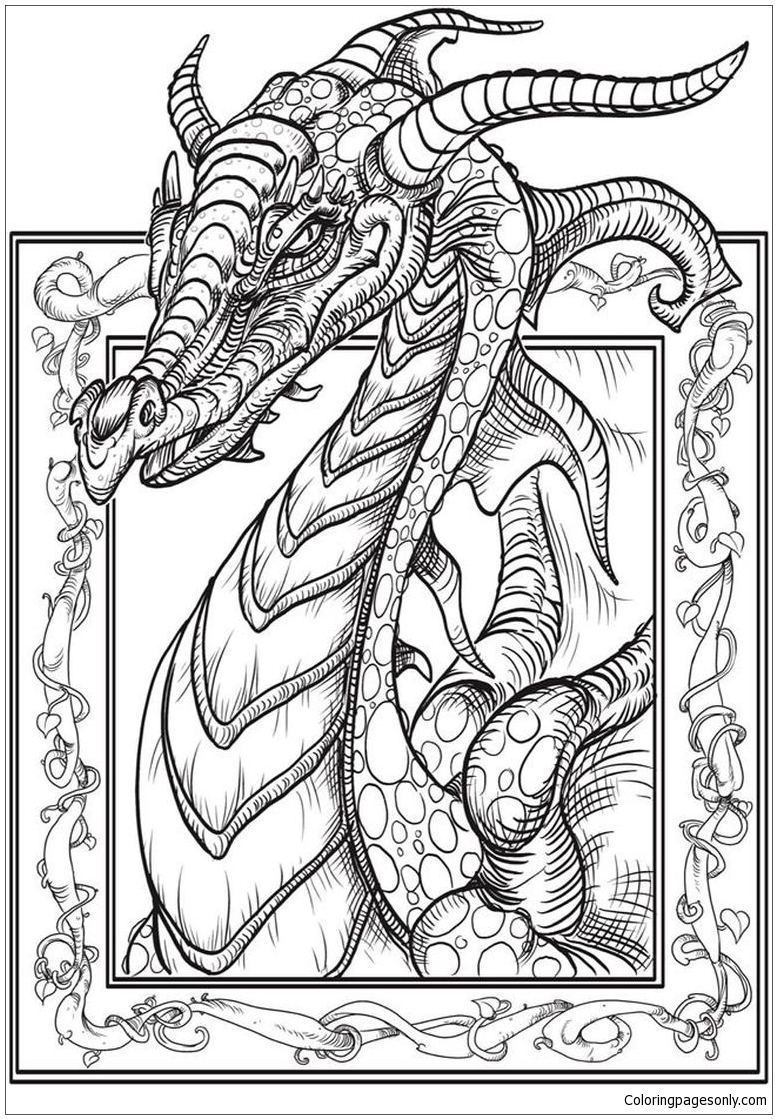 Do dragon paintings with many details and artistic creations make your children excited? Children do not feel difficult and discouraged by difficult pictures like this. Let's learn together how to color to be both proper and beautiful!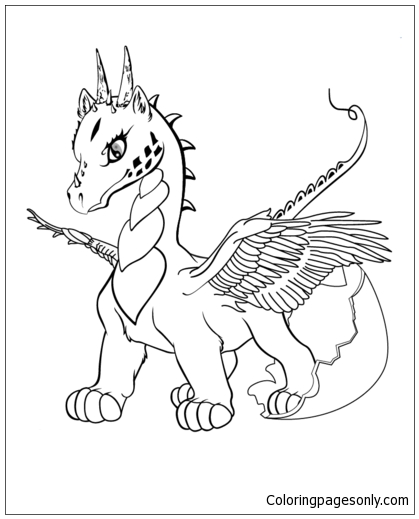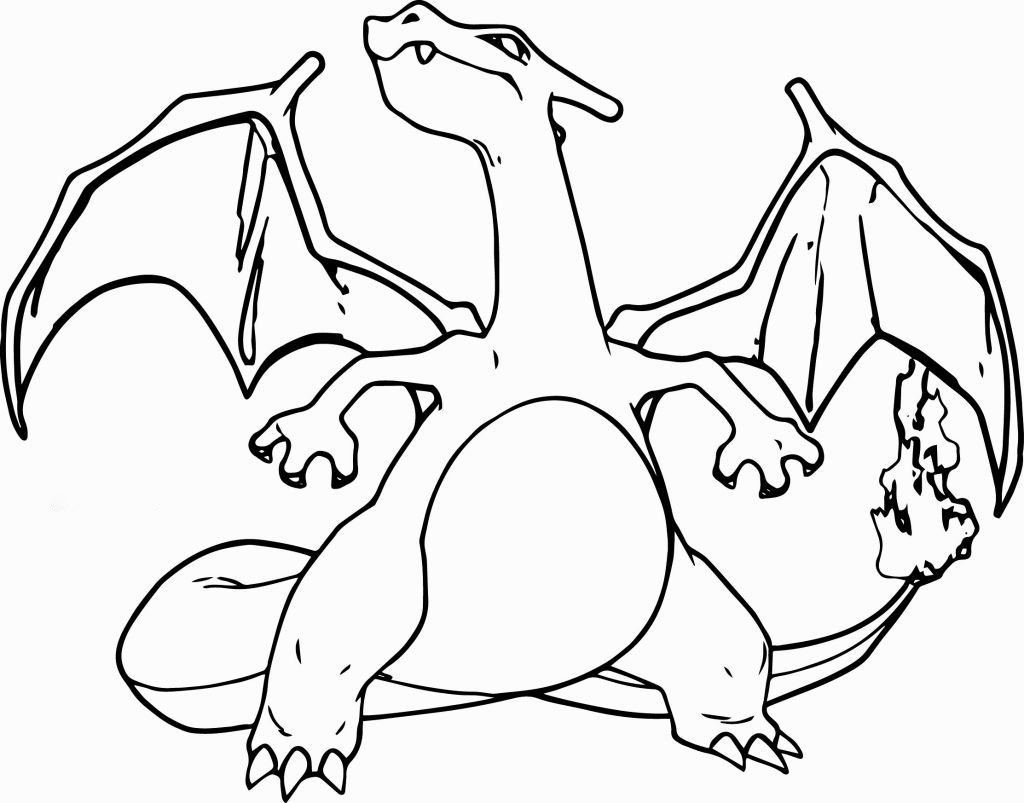 Or your child loves dragons – characters in Pokemon. These dragons have evolved and developed into giant winged and legged dragons. Every dragon picture is interesting. Let's start coloring right now! We also have many other pictures to select.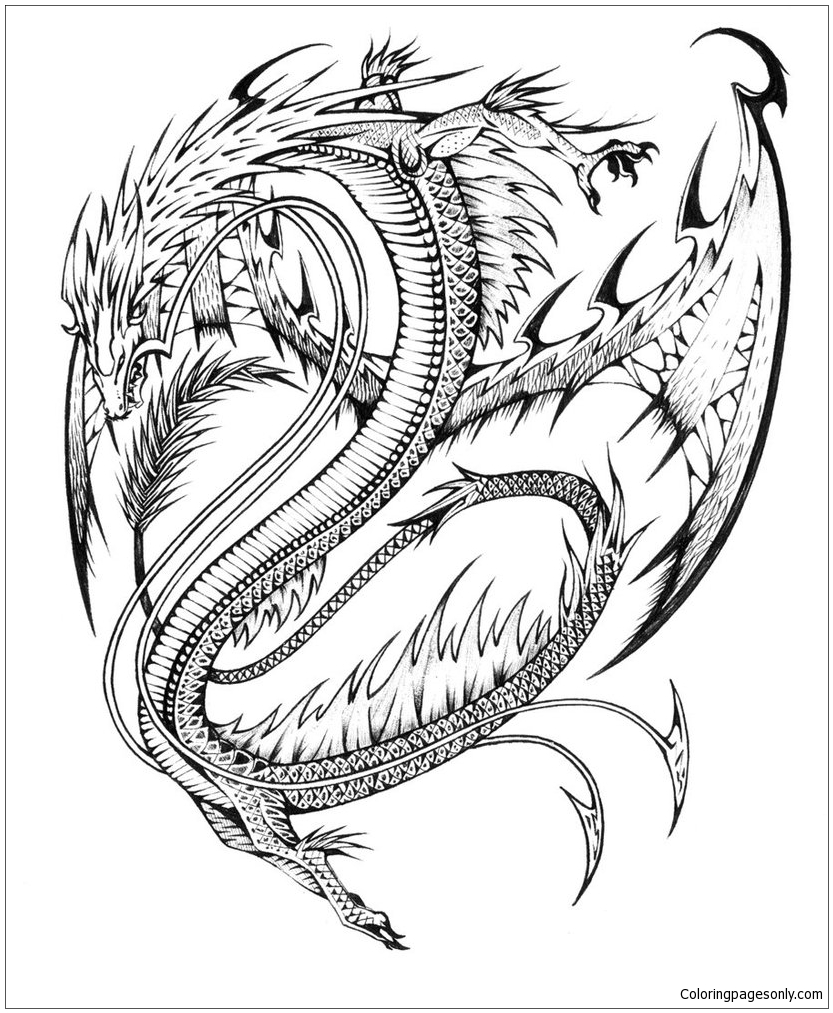 Jurassic world coloring pages are dinosaur pictures for kids
In addition to dragons, dinosaurs are animals that people create and exploit many images. Dinosaurs are not like dragons because they always appear to be villains.
Built by characteristics such as brutality, cannibalism, etc., dinosaurs are dangerous animals and must be kept away. Let's explore Jurassic World coloring pages – The place of abandoned dinosaurs is waiting for people.
Dinosaurs are also animals built from the imagination of people. However, dinosaurs have traces that prove their existence for a long time on earth.
Now, scientists are still trying to find the remains of dinosaur skeletons to find evidence that they once existed on earth. With the structures and traces left, people have estimated and drawn the shape and characteristics of the Dinosaurs through those descriptions.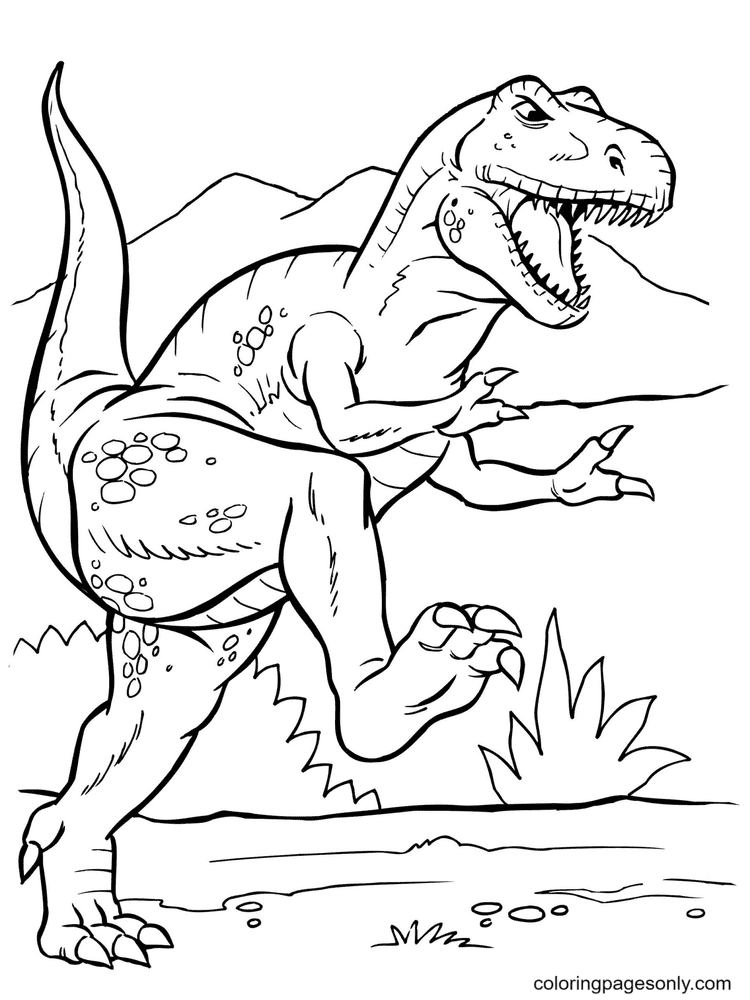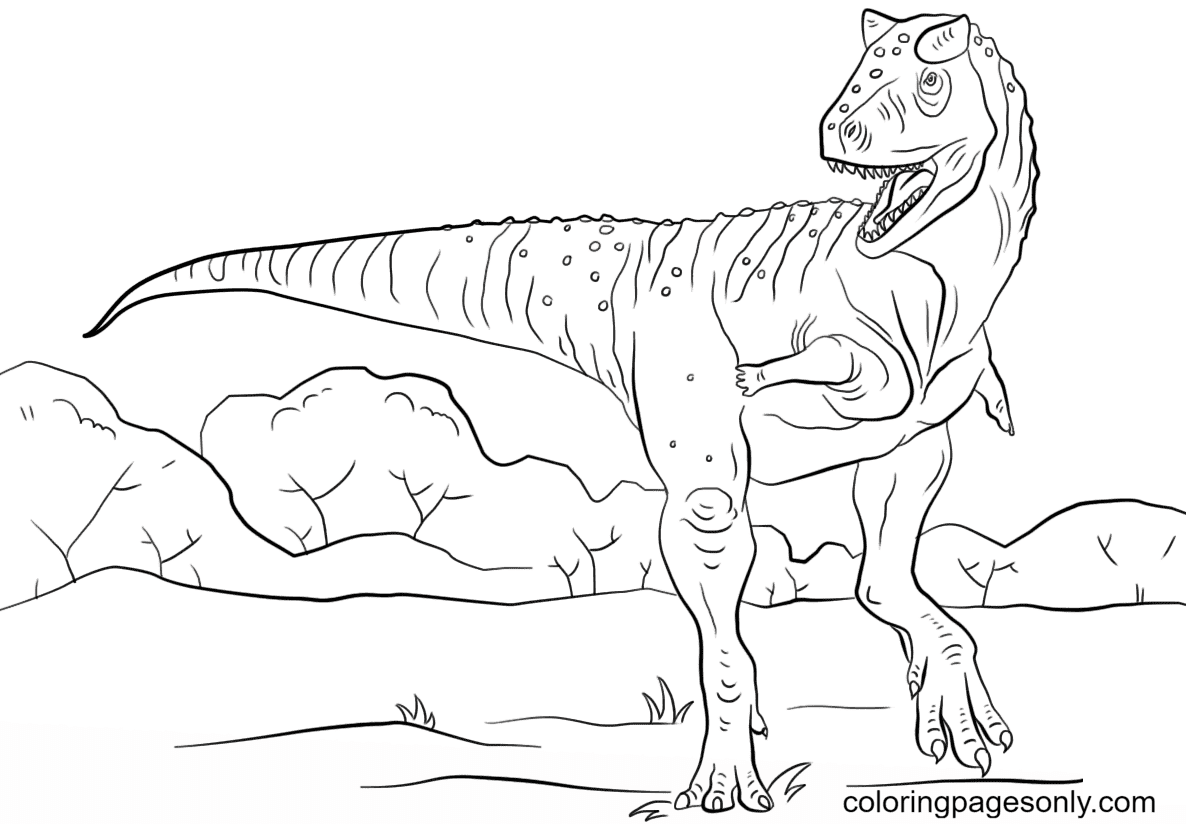 Free Download Jurassic Park Carnotaurus
Dinosaurs are a kind of giant animals. They are big and dangerous. Dinosaurs will often attack and eat humans or other animals. They possess sharp teeth and rough skin and often have spines on their backs.
Dinosaurs have also been described as different species. Some dinosaurs had wings, some lived on land, and some lived in water. They run very fast; their forelimbs are short and smaller than their hind limbs.
However, dinosaurs are cruel and brutal characters. But with those characteristics, they often appear in children's movies or shows.
People often take pictures of dinosaurs to create adventurous subjects or also use images of dinosaurs to create cute characters for children.
Children have become familiar with dinosaurs. Their toys and cartoons all have dinosaur-related subjects. Therefore, the coloring subject is indispensable for dinosaur coloring pages.
Jurassic World is a cartoon about dinosaurs. This place is an abandoned park. All the dinosaurs in the world live here. Here raise and train the most dangerous dinosaurs.
Will you take the risk to continue exploring or fear and not dare to confront the dinosaurs? Jurassic World will be a good cartoon for children to explore.
Jurassic World coloring pages are not a dinosaur park but contain interesting coloring pictures. Children can explore, color, and experience exciting knowledge when coloring Jurassic World coloring sheets.
That will be a valuable and enjoyable activity that children should experience right now. Printable Jurassic World coloring sheets await children to discover and find exciting things about the dinosaur world.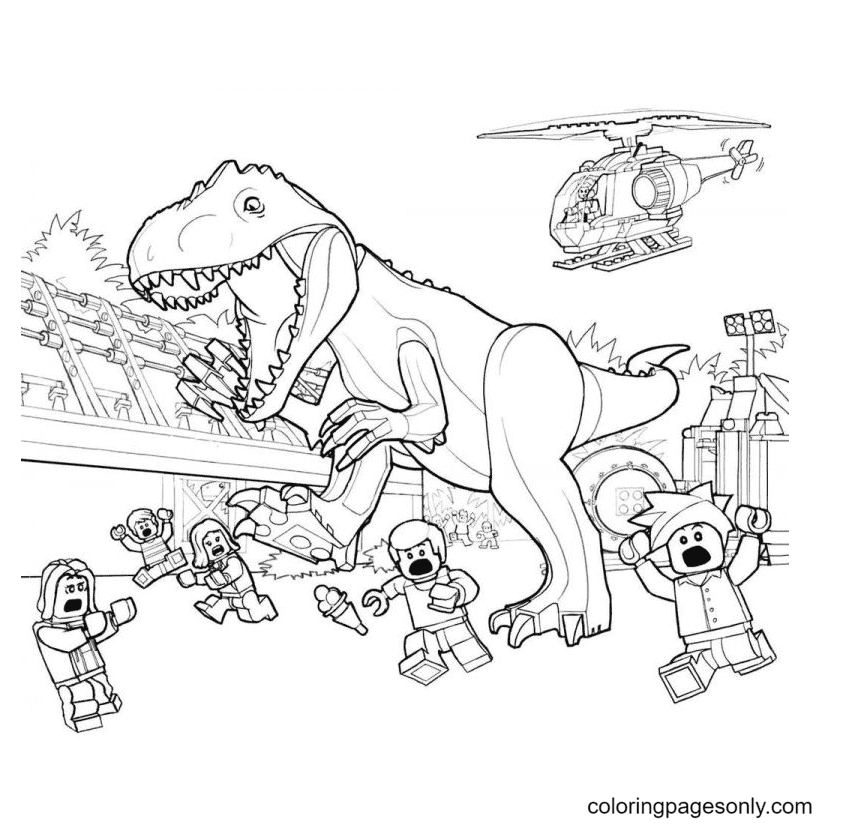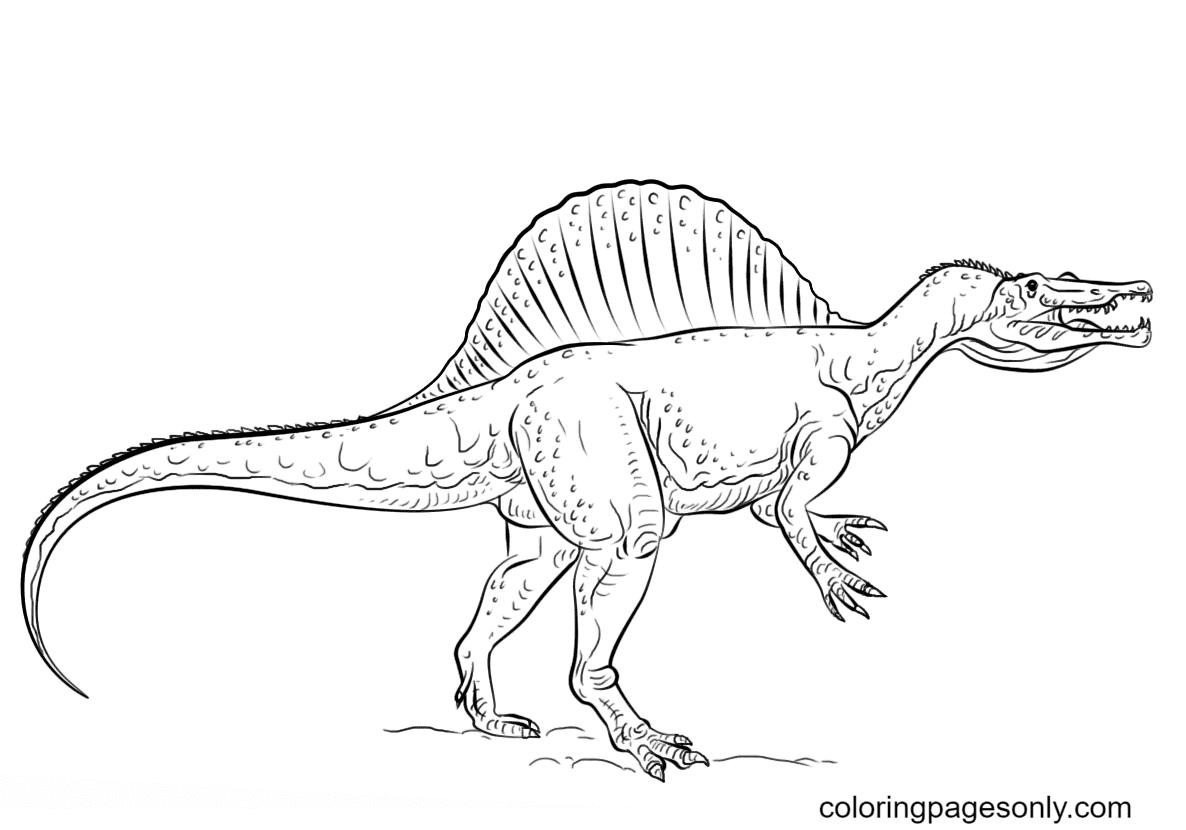 Conclusion:
Dragon or Jurassic World coloring pages are free and quality coloring pages you can find and download at Coloringpagesonly.com. We support and create unique coloring pages for kids and adults.
With coloring activity, we hope children will enjoy the beautiful moments of their childhood and hone their own experiences and skills.
Development in the early years of a child's life will give them a good start in the future.
[toc]
Today Articles