Pinocchio and Paddington coloring pages
Pinocchio and Paddington coloring pages: It is Adorable little friends in your baby's childhood.
Sometimes parents worry that if children always draw with miscellaneous things or colors that do not follow the requirements of the picture, they will feel depressed and do not want to study. But we don't know whether the patches of color match the lines; coloring activity promotes a creative spirit and stimulates visual difference. Coloring can also stimulate the imagination and inspire children to think and learn new ideas naturally. Pinocchio and Paddington coloring pages will be the educational products we want parents and children to discover and have good experiences while learning with their children.
Pinocchio coloring pages: The wooden boy Pinocchio and his endless inspiration.
The wooden boy Pinocchio is a fairy tale that is no longer strange to us, especially when it is also adapted into a movie. In addition to the entertainment element, each story always brings values and profound lessons, and in fairy tales, Pinocchio is no exception. It is the world-famous story about the boy Pinocchio. Initially, he was a wooden puppet created by a poor but highly talented carpenter, Geppetto. The boy created by this carpenter was old but did not have a baby. That loneliness and longing made him use a lot of effort to carve out Pinocchio. Miraculously, the wooden boy can walk, talk and think like a human. Geppetto is pleased and treats him like his own son. Pinocchio is a naughty boy who has made his father miserable many times, especially once the boy was kidnapped and had to go everywhere to find him. There is something special about the wooden boy Pinocchio, which is that if he lies, his nose will be longer. The more he lies, the longer his nose will grow and only return to normal if he tells the truth. It is why if he lied, everyone would know.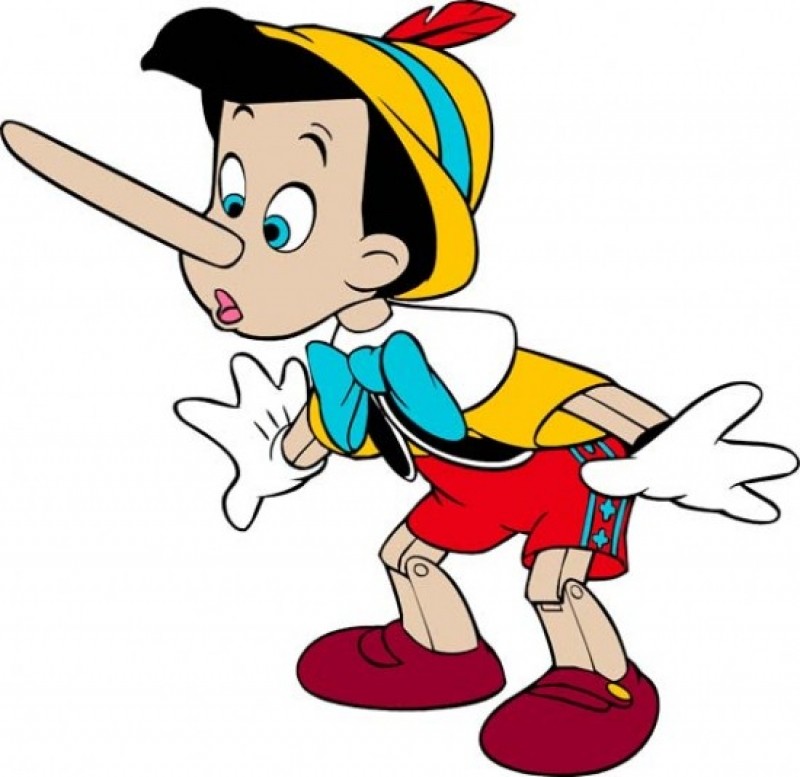 Printable Pinocchio coloring sheets
The most outstanding value in the story of the wooden boy Pinocchio can be the highly sacred maternal love. Although not his child, Geppetto considers Pinocchio as his son. Geppetto loved him dearly and won even the best he had without thinking.
Pinocchio coloring pages are amusing black and white drawings of Pinocchio boy with a specific feature, which is an adorable long nose. Many generations of adults and children worldwide have been fascinated by this highly famous story; the long-nosed Pinocchio boy coloring picture has long become a beautiful childhood memory of many people. Now the children who loved the stories of those days have beautiful children to tell the stories of their childhood. Pinocchio coloring sheets bring children into the magical fairy world, full of colors, promoting children's creativity, imagination, and aesthetic sense. Pinocchio coloring pages are a fun gift for preschoolers who love coloring. With the provided pictures, children can rely on them to color beautifully and can also freely create and color to their liking.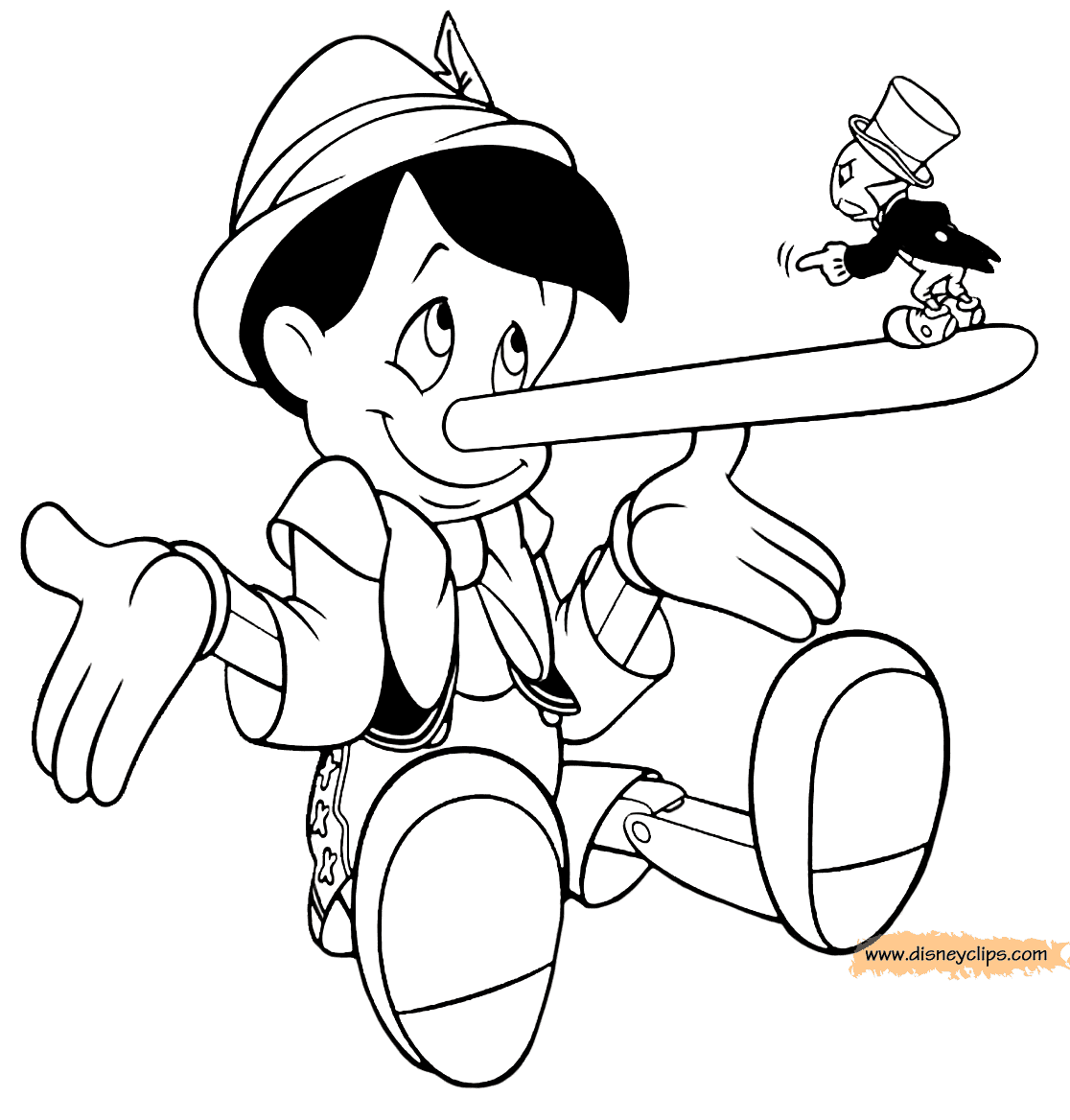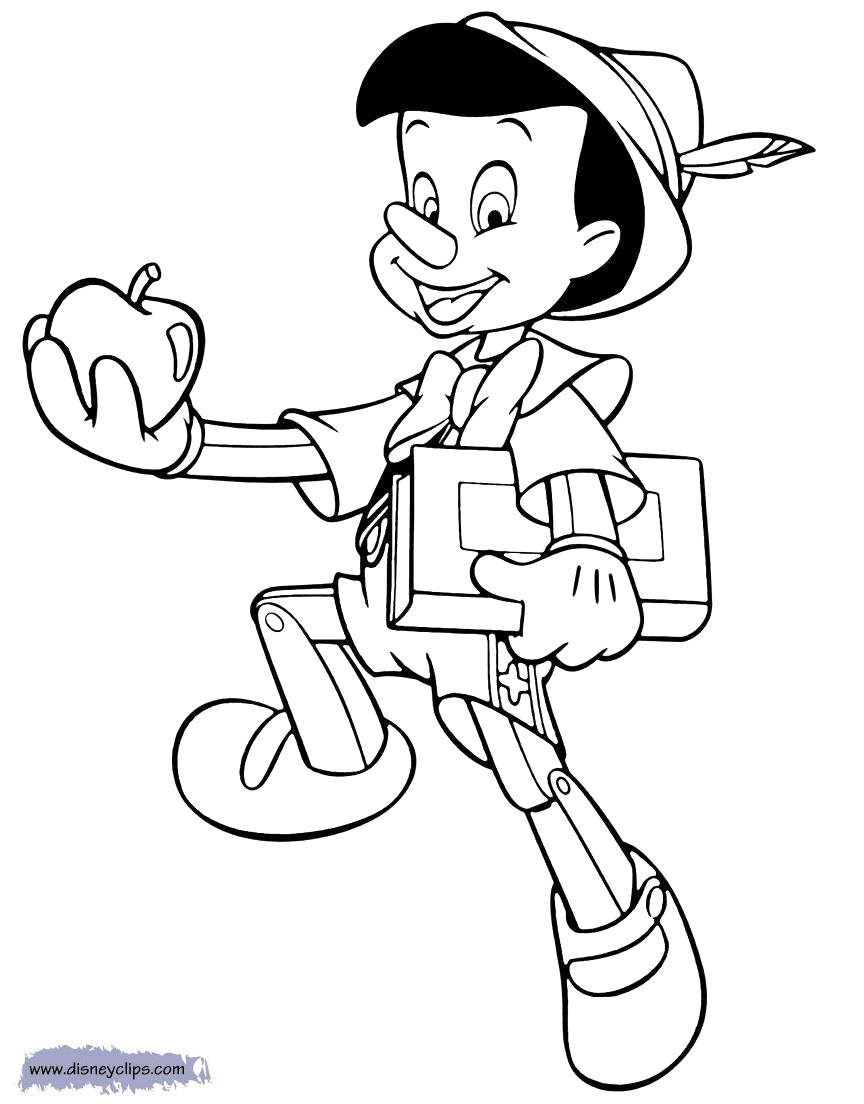 When it comes to the Paddington movie, all Paddington's audience will see is an image of a cute little bear with a pretty face, a red cap, an oversized duffel shirt, and loves jams orange. We will feel the movie is lovely, funny, and has bittersweet memories. The film tells the story of a bit of bear who comes from the Peruvian jungle to London (England), searching for a new home. With a simple mindset of "find a place to stay and be warmly welcomed." But when he got lost at Paddington station on an empty stomach, he realized that London was nothing like he had imagined. Luck smiled when the bear met the kind Brown family and let him stay temporarily to find a "suitable new home." The name Paddington has been given to him ever since. Paddington bear is very cute, funny, intelligent, and very affectionate. Paddington's gentle face is like a small dog than a bear and can make the audience fall in love at first sight. Paddington is a family movie, so it has many humorous elements. The characters in the Brown family are special. Each character in the film has its personality but still creates harmony for the whole movie and impacts audiences worldwide.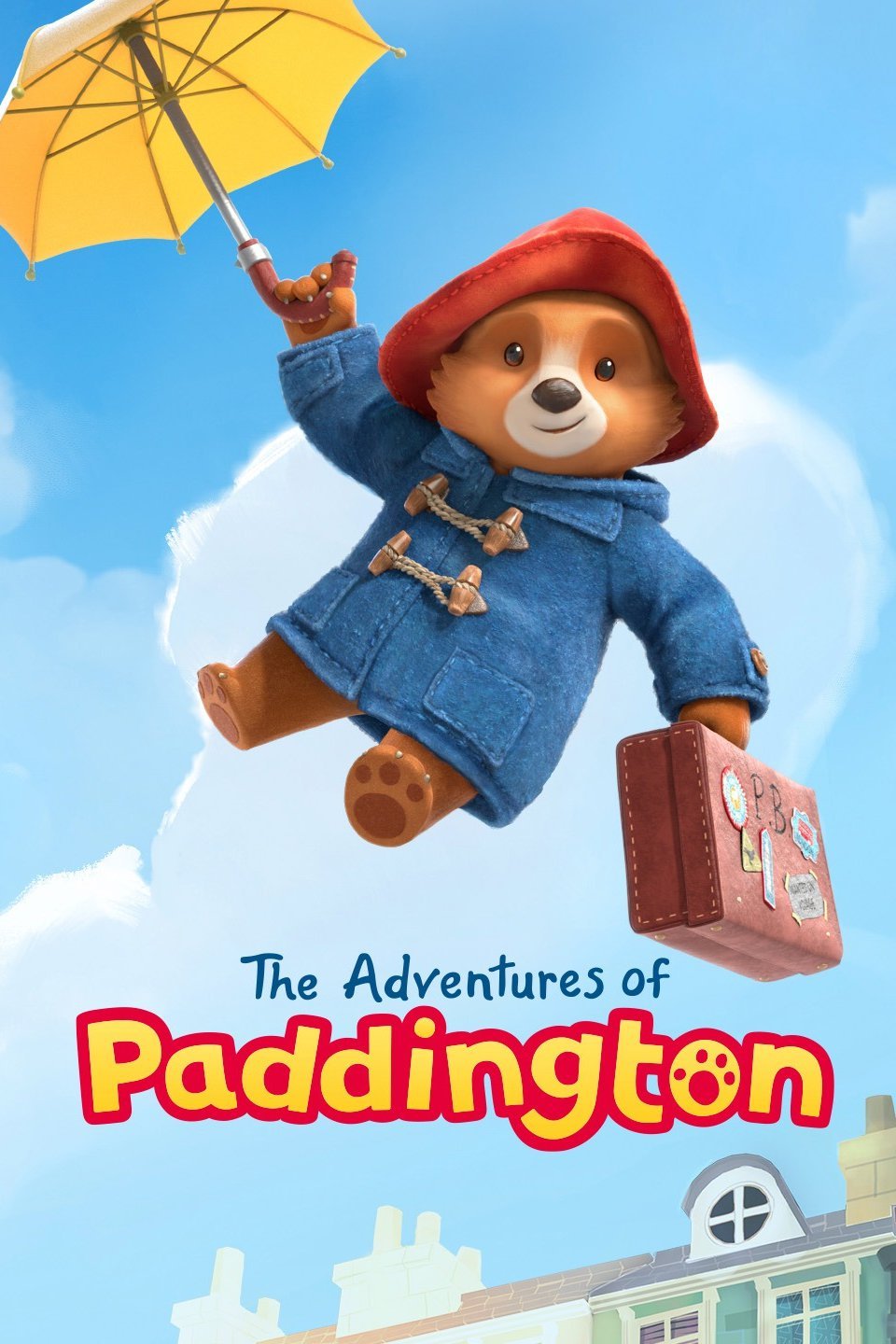 Printable Paddington coloring sheets
The compelling Paddington movie keeps kids and adults alike. And these Paddington coloring sheets will keep the kids entertained and excited too. Sweet pictures of Paddington bears will be an excellent choice for children who love coloring. Paddington coloring pages will bring the warm, loving feeling of a lovely and cute bear. We firmly believe that the little ones will love our Paddington bear very much through Paddington coloring pages. Children should choose their colors and color the characters according to their wishes. Each person expresses himself in their way. Moreover, children have a visual instinct. Therefore, coloring is an effective means of self-expression when children decide about a coloring page's colors, lines, and boundaries.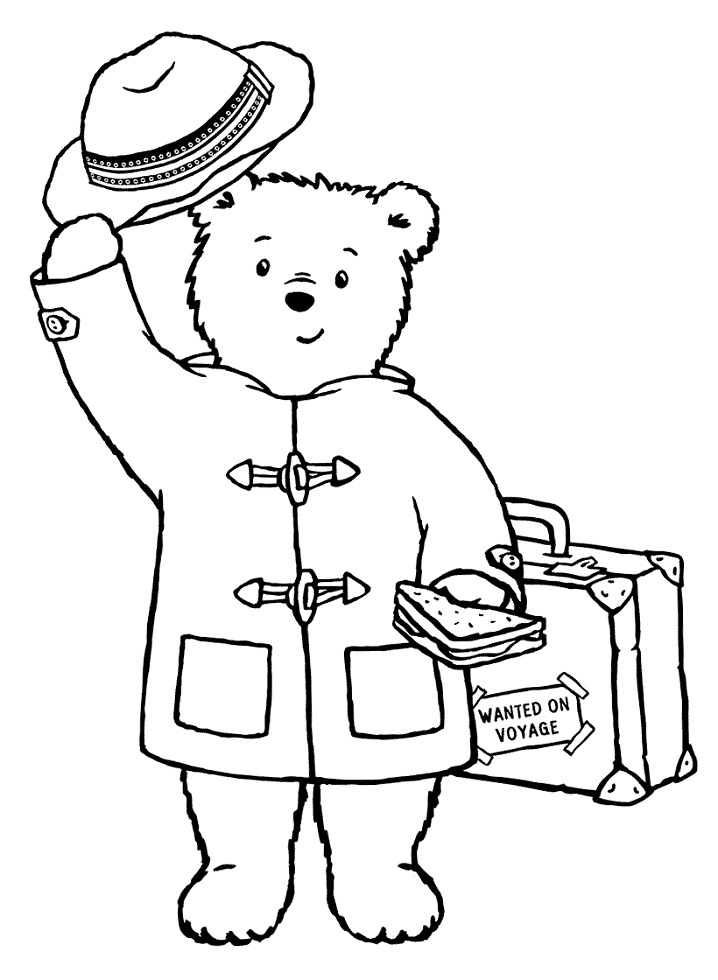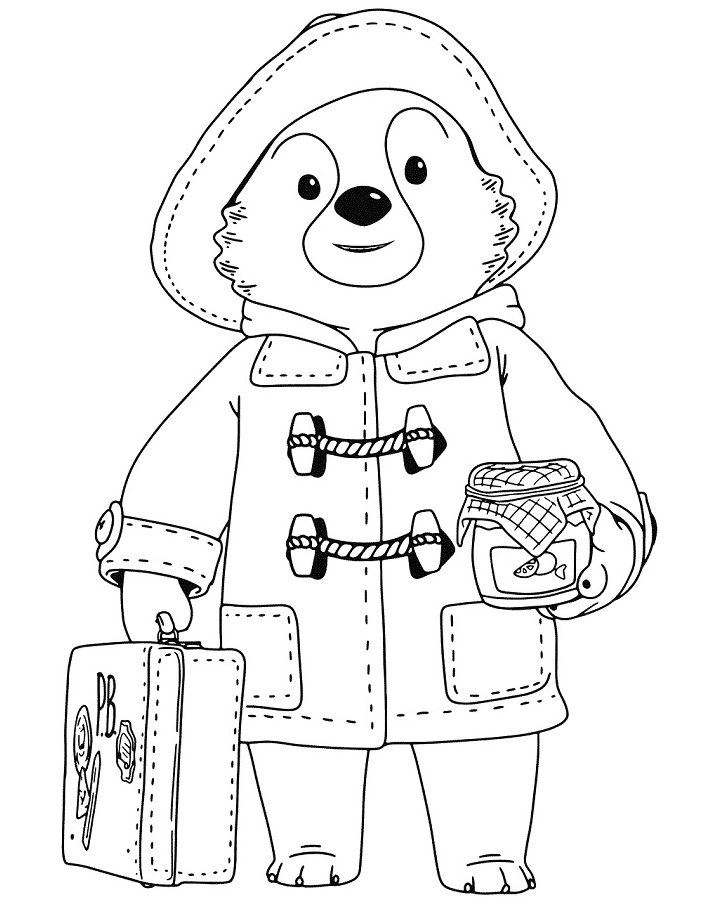 Conclusion:
Give children a coloring page before taking on challenging tasks at school. Color palettes, books, and paper need to be familiarized with children of pre-school age and later learning time. Pinocchio and Paddington coloring pages will be children's favorite companions. Hopefully, children will try to show their passion for colors.
Today Articles