We have 100+ Great Roblox coloring pages for kids
Roblox coloring pages are great coloring pages for kids?
This article is an excellent suggestion if you are looking for more exciting and newer coloring subjects for kids. We provide quality and free coloring pages for kids and adults.
We always introduce creative coloring pages, advise and give suggestions and suitable choices for parents about coloring pages. In creating quality coloring pages children love, subjects are always the first choice.
I know that: cars, animals, and princesses are all too familiar subjects for her. So Roblox coloring pages– New game characters will appear on our coloring pages. Do the children want to explore and conquer these exciting pictures?
Have you heard of Roblox and Roblox coloring pages yet?
Roblox is a famous and popular game publisher around the world. Launched and appeared on the market in 2011, after more than a decade of development and existence, Roblox has brought many exciting entertainment games and is loved by people of all ages, especially our children.
Roblox will take players to a new world where you can build your world and develop it according to your wishes. Roblox is unique, with many play styles; you can join the game alone or participate in groups. Roblox's game mode is flexible, making players comfortable choosing their game mode.
Do you wonder why Roblox is so famous and attracts such an audience?
When I was a child, I was most exposed to the game Mario – a plumber with a mission to rescue the peach princess in the mushroom kingdom, or Pac-ma – the mouths that move in the maze to eat the dots and run away from the ghosts.
At that time, these games were called the pinnacle of the game industry in the world. From adults to children, from girls to boys, all love such games. These games attract and attract people through different levels of play. Everyone is passionate about passing the levels and getting the highest score.
However, when we got to know Roblox, we understood that the popularity and popularity of Pac-ma or Mario at that time was only at a particular time. But Roblox is different; they include many games with various forms: shooting, slashing, killing monsters, puzzles, etc.
Players have a lot of options for their preferences. Or you can experience all of Roblox's games.
The world of Roblox is also prosperous when it has eye-catching graphics and images. The colors and music used in the game are also attractive factors for players.
The world of Roblox is developed and created through cartoons, fictional stories, or legends. The game characters in Roblox are diverse. You can meet Naruto, Marvel's superheroes, or characters from Attack on Titan.
When joining Roblox, players can follow and participate in games as they like. Collecting badges and creating a fantasy world is a unique feature that children love.
Roblox even teaches children many social lessons from an early age, such as how to get materials to build a house, how to have money to buy materials, and what to do to make money…? The great benefits that Roblox brings to players.
Roblox is appreciated for its user-friendly visual design and effects. The image of Roblox mainly used is a 3D image drawn into many colorful logo blocks.
All things from characters, plants, and animals are designed in detail and full of creativity. This game's world is diverse and full of colors, so, understandably, this game is very popular with children.
It can say that the Roblox gaming community is robust and shows no signs of slowing down. Players always have new worlds every day for us to experience.
Exploring and experiencing Roblox coloring pages to receive interesting things
Coming to Roblox coloring pages, you will not only experience and know the characters in the game, but you can also discover them through colors. Children are the right audience for Roblox coloring pages.
Many people love Roblox for its rich gameplay and creative images, but many people are attracted to Roblox by its unique character designs.
Printable Roblox coloring sheets synthesize all the characters and games in this game platform. We can name: Roblox Piggy Budget, Roblox team, Adopt me, etc. These fun pictures allow kids to practice their coloring skills and have fun with unique characters.
There are many methods to support the development of children from 2-10 years old, in which coloring is a highly appreciated and practical activity.
Roblox is a healthy and safe game platform for children of all ages. However, the game rules and ways of playing are not accessible to everyone.
Children with the sense and ability to control Adjusting and distinguishing characters will be more proficient with Roblox's manipulations.
As for children from 2-5 years old, when they have not yet developed their brains and absolute perception, they only love them because of their unique images and character designs.
Therefore, Roblox coloring pages are created to meet the needs of children to color and participate in Roblox games. Roblox coloring sheets will bring exciting experiences with colors and drawings.
Through coloring activities with Roblox coloring pictures, children will have many opportunities to develop their knowledge of colors and objects. Children will remember and distinguish colors, helping them quickly develop their brain and cognition.
With coloring activities, children will also exercise both brain and body. Children will be taught by their parents how to hold crayons correctly and color them skillfully and appropriately.
Through the coloring process, children will practice more development skills. Children will be more agile, intelligent, and creative by the impact of colors and drawings.
Roblox is a famous game platform in the world so Roblox coloring pages will be an attractive and favorite product for many children. We hope Roblox coloring sheets will be as well received and supported as Roblox games.
Discovering many exciting coloring sheets on our website: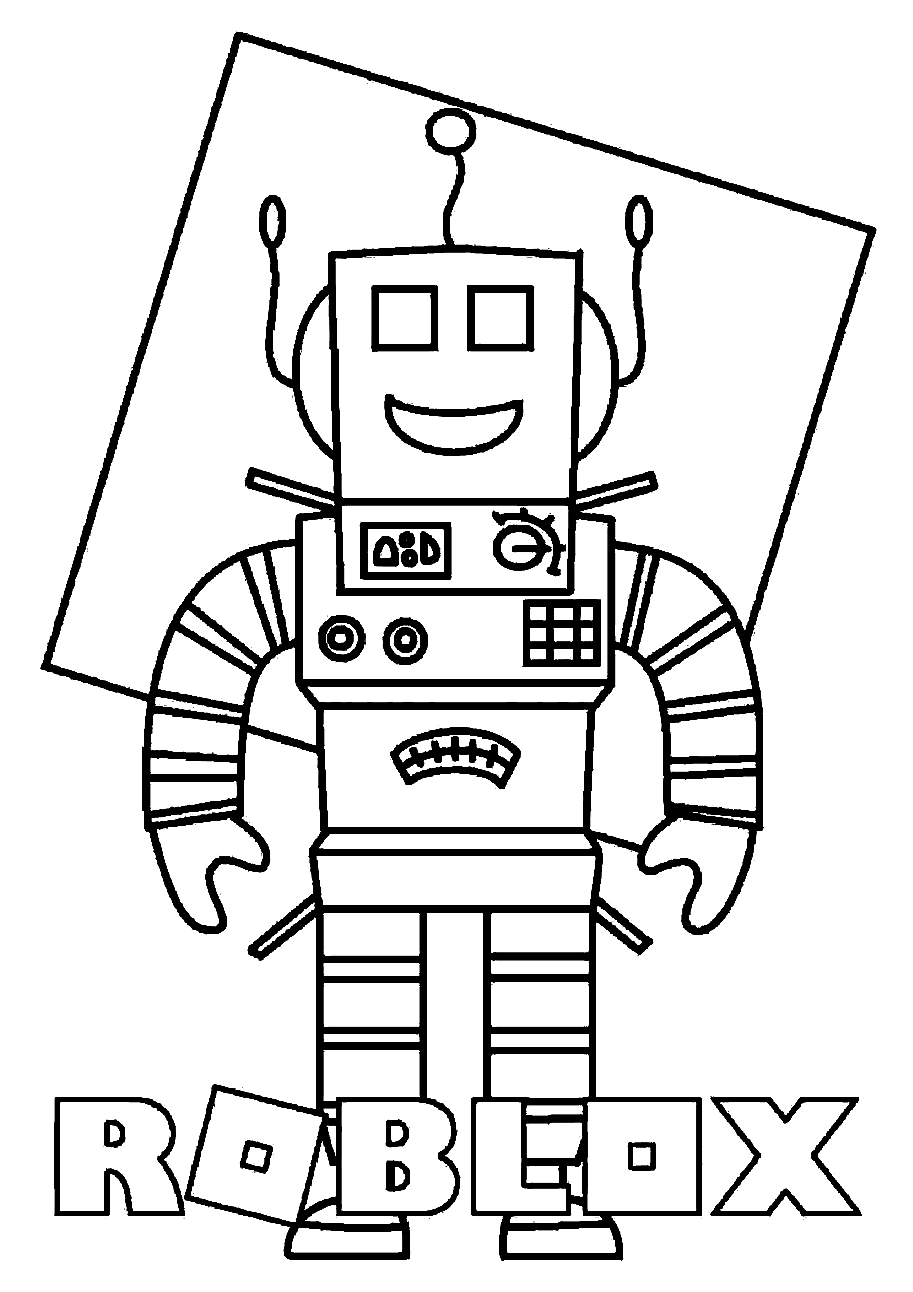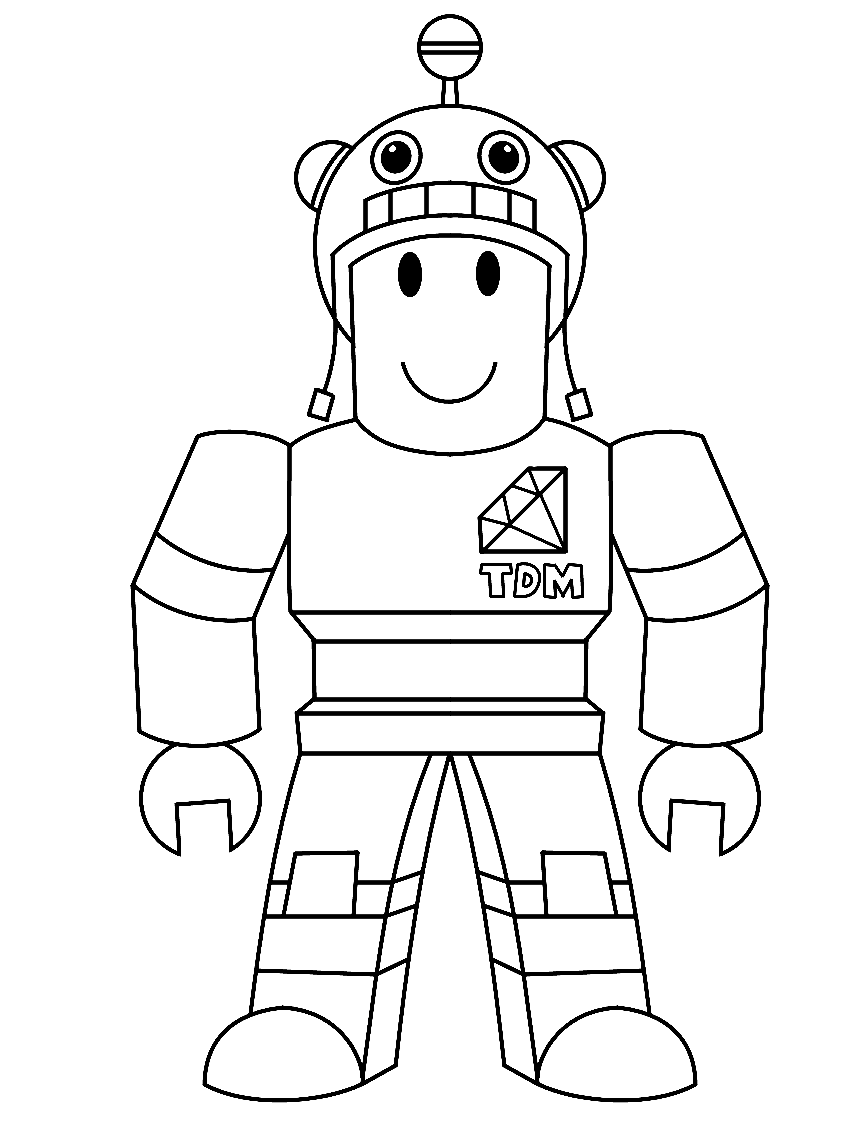 Noob has got a Robot Beanie cap from Roblox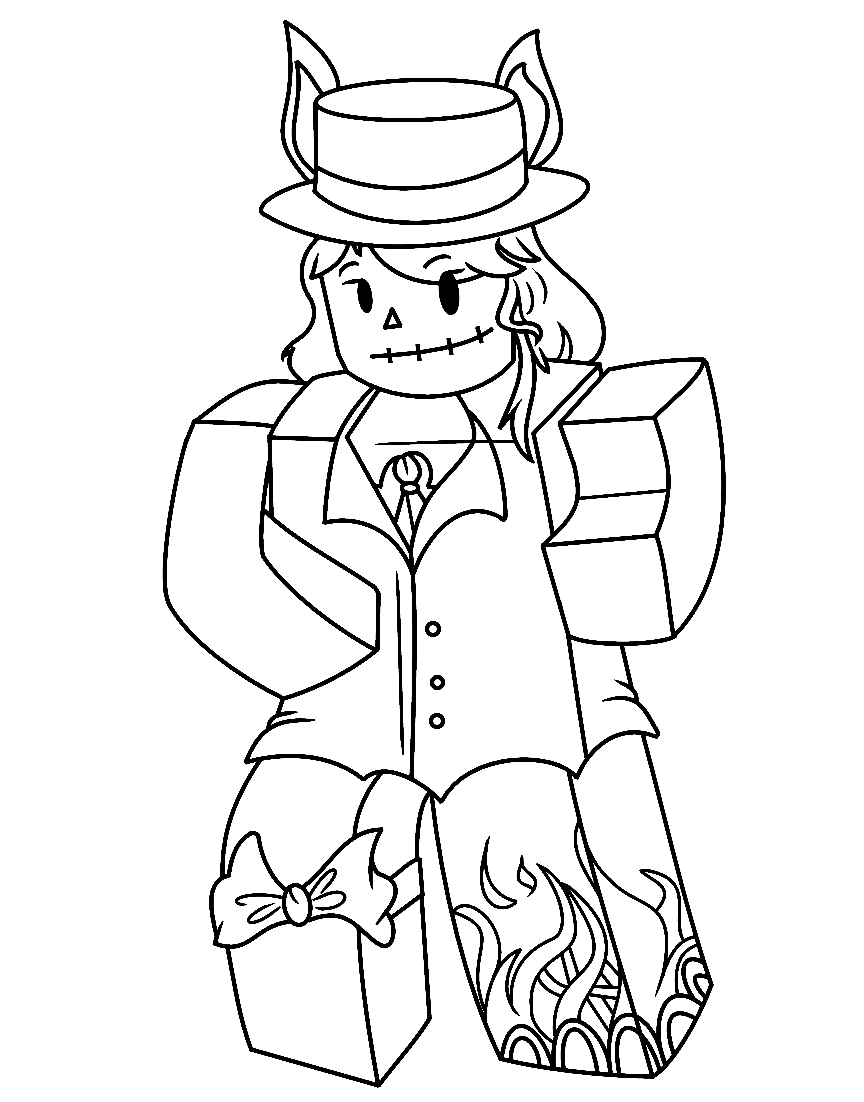 Robloxian enchantress wears suit
Conclusion:
Roblox coloring pages are fun coloring pages and an opportunity for kids to have fun and learn at the same time. The reason why coloring activities are always appreciated is that: They help children relax and have fun, but they are also very effective in the process of educating and training children's skills.
Not only Roblox, but there are many other coloring pages at Coloringpagesonly.com. We are proud to become a reputable and quality supplier of coloring products for children and adults.
And now, with the trend of participating in Roblox games, let's go with your friends to experience exciting coloring pages!
Today Articles