Sugar Skulls Coloring Book
Sugar Skulls Coloring Book contains 32 detailed sugar skull coloring pages inspired by the Mexican holiday, Day of the Dead. But it also offers dozens of fun and playful Sugar Skull art activities that will take you on a playful journey of patterning, shading, and coloring. These vibrantly detailed images offer an easy way to de-stress and unleash your inner artist.
Thaneeya McArdle s transcendental art explores a visual language of shape, form, line, and color. The book also contains 10 colored examples to help kick-start your imagination. Beautifully colored finished examples are provided, along with a handy guide to basic art techniques, from patterning and combinations to shading and color theory.
This therapeutic coloring book is perfect for decorating with markers, colored pencils, gel pens, or watercolors. Each design is printed on one side only of archival-grade, acid-free, 200-year paper. Each perforated page detaches easily for gifting or display.
You can see 10 colored examples to help kick-start your imagination below: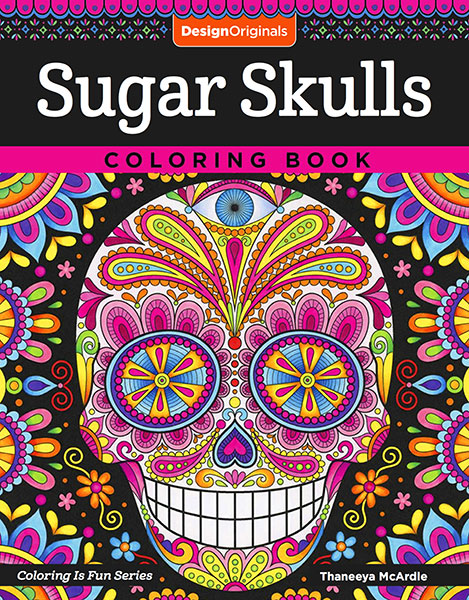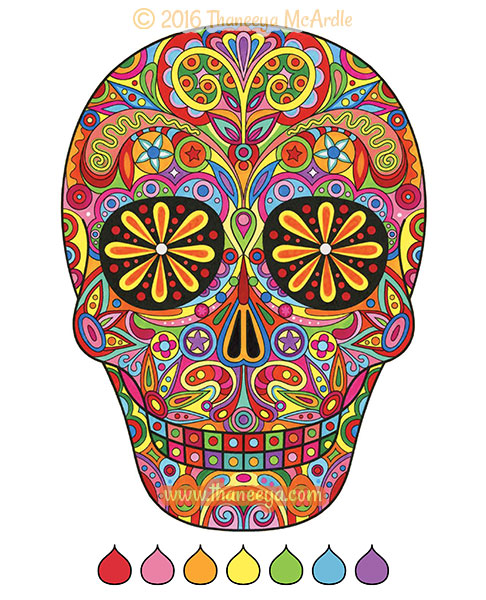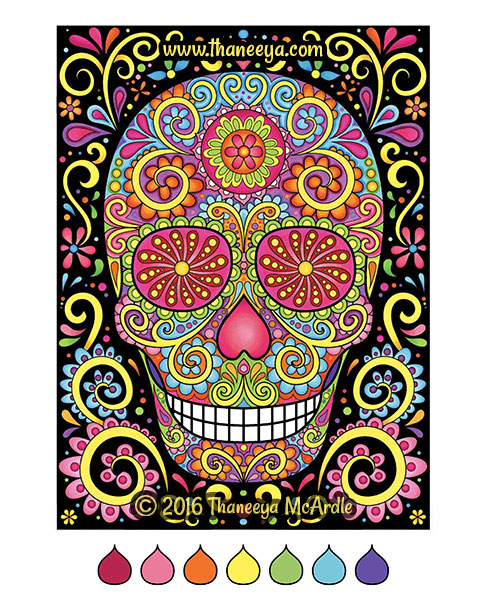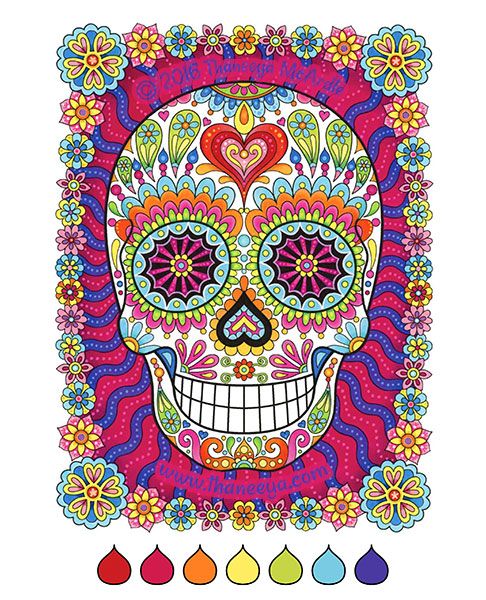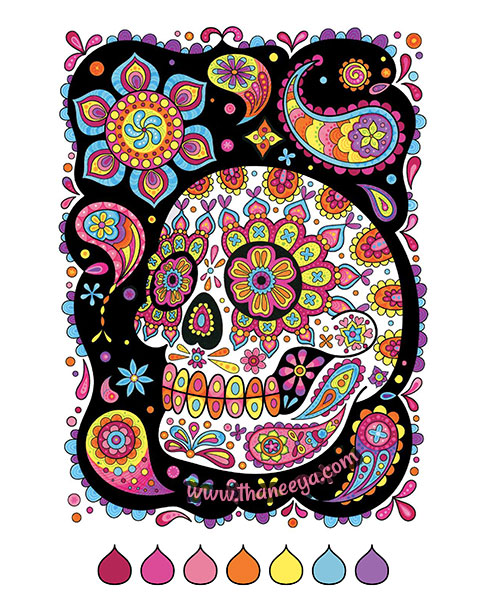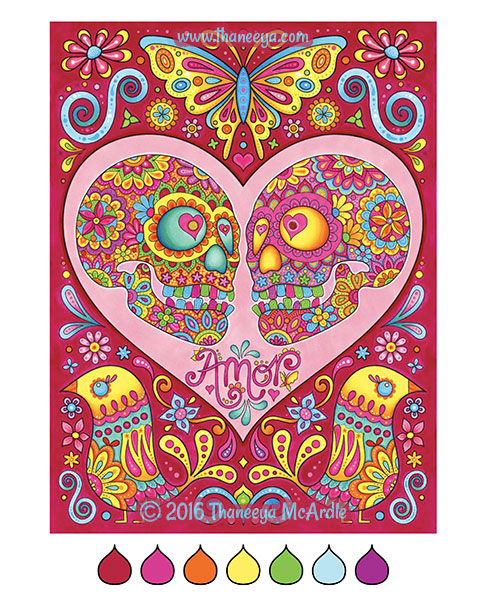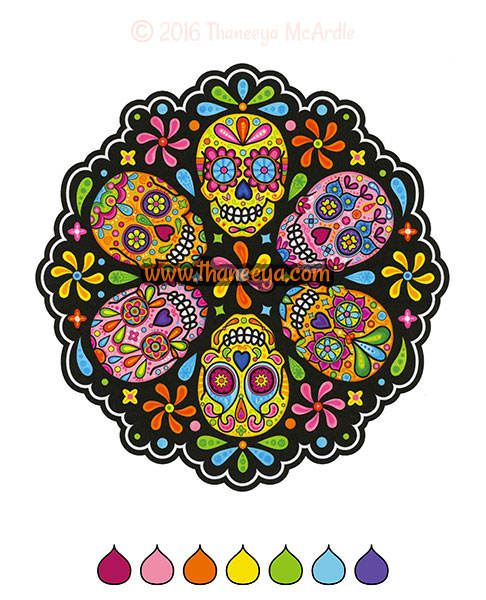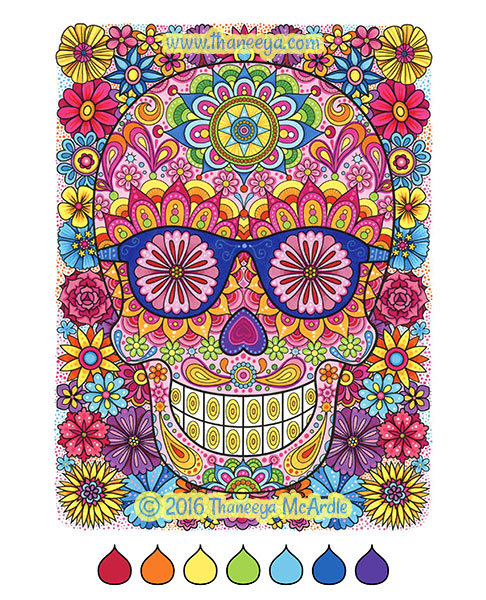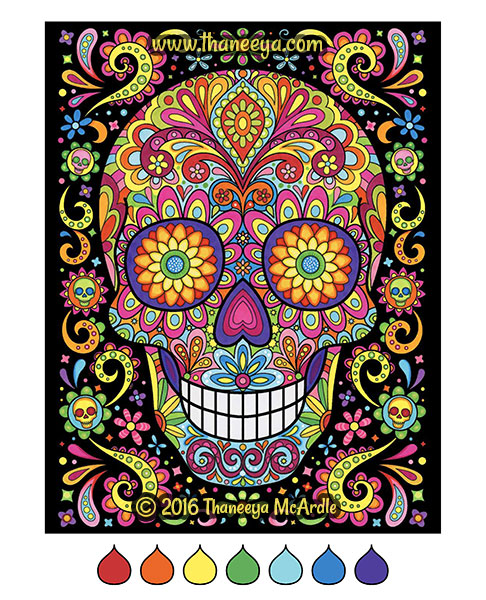 Do you like it? If you like it you can buy Sugar Skulls Coloring Book in stores (like Barnes & Noble and Michaels) or online on Amazon. If you're having trouble finding it locally, you can get free worldwide shipping with Book Depository.
Today Articles