Dolphin Coloring Pages: A friend of all kids is coming back
In the world of animals, the dolphin is one of the species which is very friendly and familiar with children. Apart from cats, dogs, birds, fishes, dolphins is a wild species loved by all children. However, not all children have a chance to see real dolphins in the sea or in aquariums in certain countries. Therefore, books, animated movies are the only way for children to see and read about dolphins. Dolphins are always good characters in movies with meaningful messages of friendship and family love. Dolphins are considered as a lucky animal in the sea because they rescue people in the storm. Millions of children have a love for dolphins and desire to see these creatures. If your kids can't come to an aquarium to see real dolphins, please don't hesitate to give them some dolphins' pictures on our coloring pages in Dolphin Coloring Pages. We have collected hundreds of pictures of dolphins with cute emotions or funny smiles. Surely, your kids will love them and want to create dolphins masterpieces themselves. We are proud of being one of the leading coloring pages of dolphins for children all around the world. Hence, let's discover it and prepare for your kids to start a good hobby!
3 reasons that make dolphins become the most favorite animal of children
Dolphins are very beautiful, it is undeniable. But why has a wild species become a favorite symbol in animated movies or in real life of millions of children? Because dolphins are attached with many interesting stories that make both adults and kids surprised.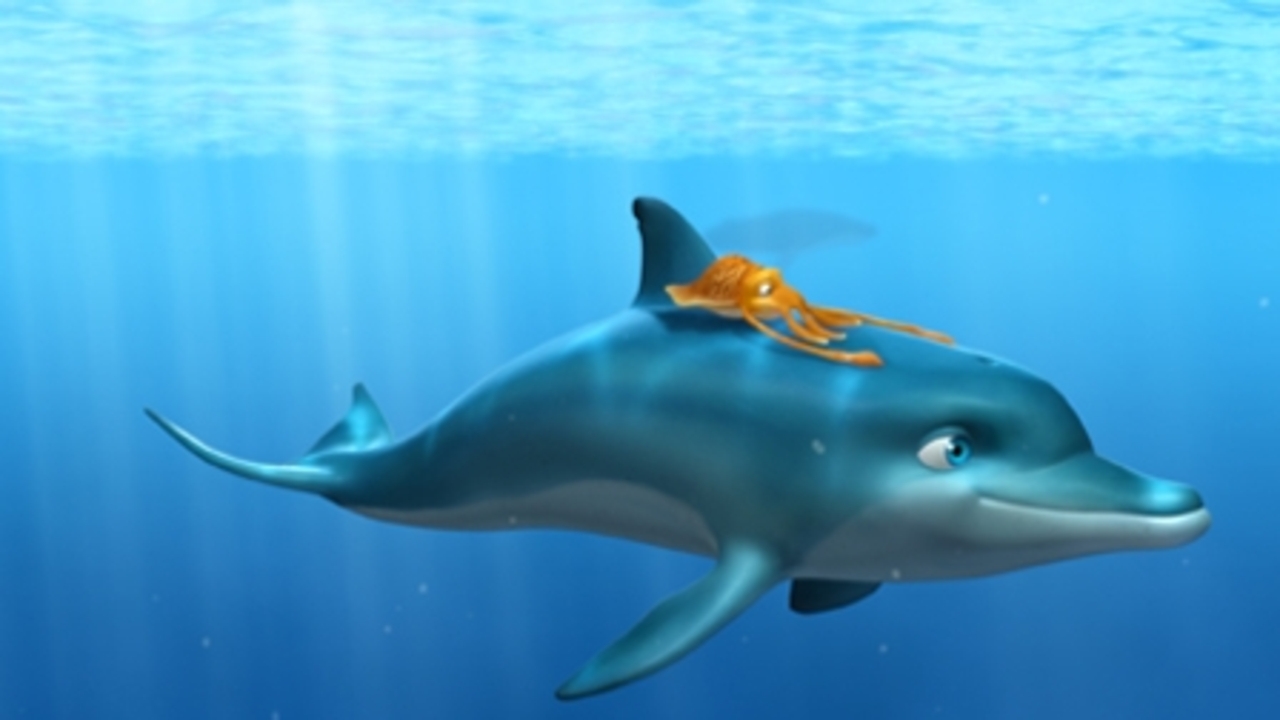 Firstly, dolphins are very smart. Their intelligence is compared with Gorillas and only behind the human race. It means dolphins can understand many things and interact with other members as well as humans. That's why dolphins can join some circus performances very smoothly. Even if your children don't have a chance to see a live performance, they can watch it through TV so they can know that dolphins are very intelligent and sociable. When they are little, they are not scared of dolphins.
Secondly, dolphins are always reflected in animated movies with interesting plots and meaningful messages. You can easily see a dolphin in an animated series and of course, he is a good guy and ready to help other people when they need it. Regularly, dolphins have become good animals instead of scary characters such as tigers, lions or other wild species. Good people are always loved by children, especially cute animals like dolphins.
Finally, dolphins are advertised as cute characters so that children are familiar with this image. Speaking about dolphins, children show their interest and desire to own things with dolphins's images. Therefore, you can understand why dolphins are always printed in bags, notebooks, pens, shoes, and other products for children.
WIth 3 above reasons, you can allow your children to approach our Dolphin Coloring Pages because we are sure they will love our pictures. Therefore, you don't need to worry that your children can't get used to this hobby.
Why should your kids start coloring dolphins as soon as possible?
As said below, dolphins are popular animals with children in real life and animated movies. However, if your children love this animal too much and want to discover more about this creature, let's access our Dolphin Coloring Pages and check it out!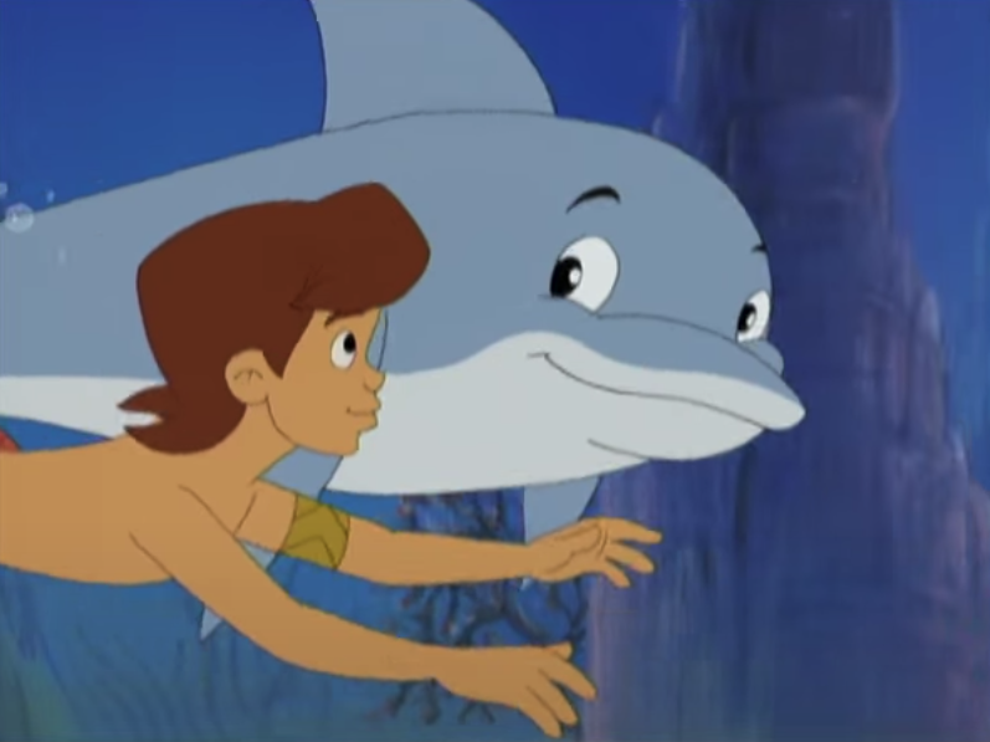 Our pictures of dolphins are totally free and high-quality. Therefore, you don't need to use special machines or software to redesign our pictures. If you give your kids our pictures, they will have a chance to create their own dolphins with different colors. For example, they can color dolphins with pink, red, yellow, green instead of gray or blue like real dolphins. It means, your kids can manage to develop their creativity and imagination to create their own images. Based on this, your children will have potential to become talented artists in the future.
Besides, your kids and their parents can spend time together completing these pictures. As a mother, you should take advantage of this time to talk with your kids, tell them stories about dolphins to inspire them. However, the most important thing is telling them about good things that dolphins do to save people in storms and encourage your kids to become good people in the future.
Especially, your family will have a great time together and your kids will appreciate your efforts so much.
Here are some pictures about dolphins on Dolphin Coloring Pages so that you will love this creature more: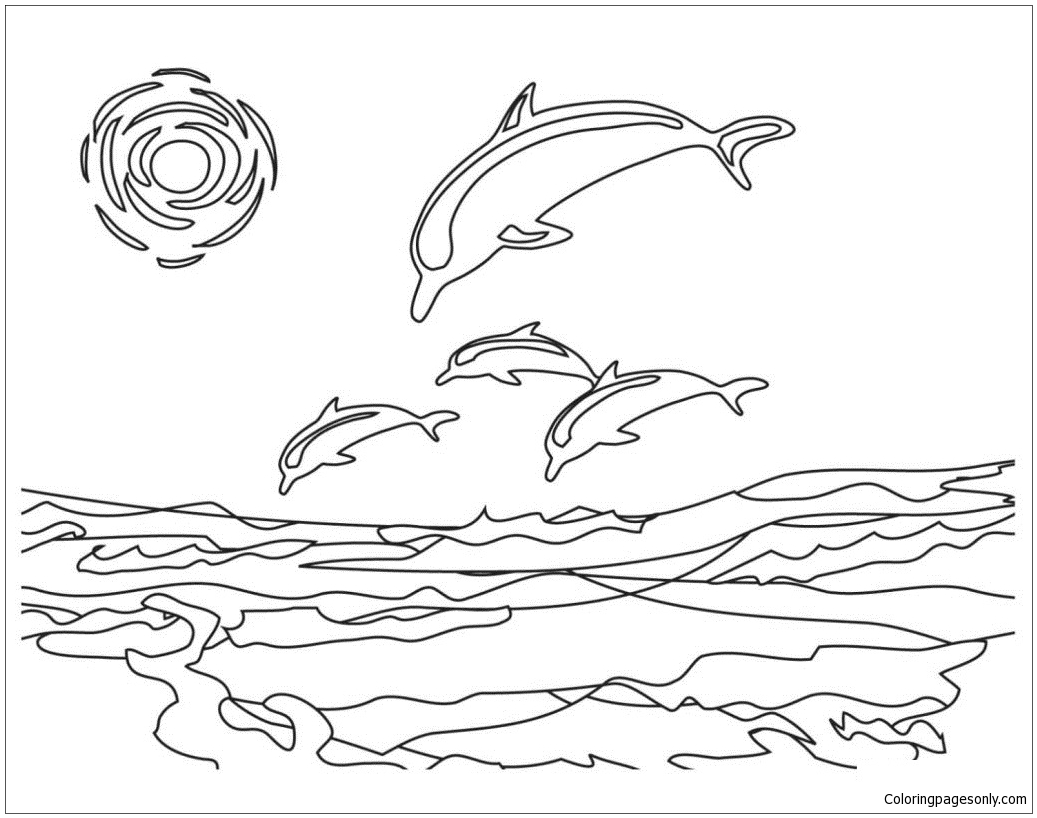 Hard Dolphins Coloring Pages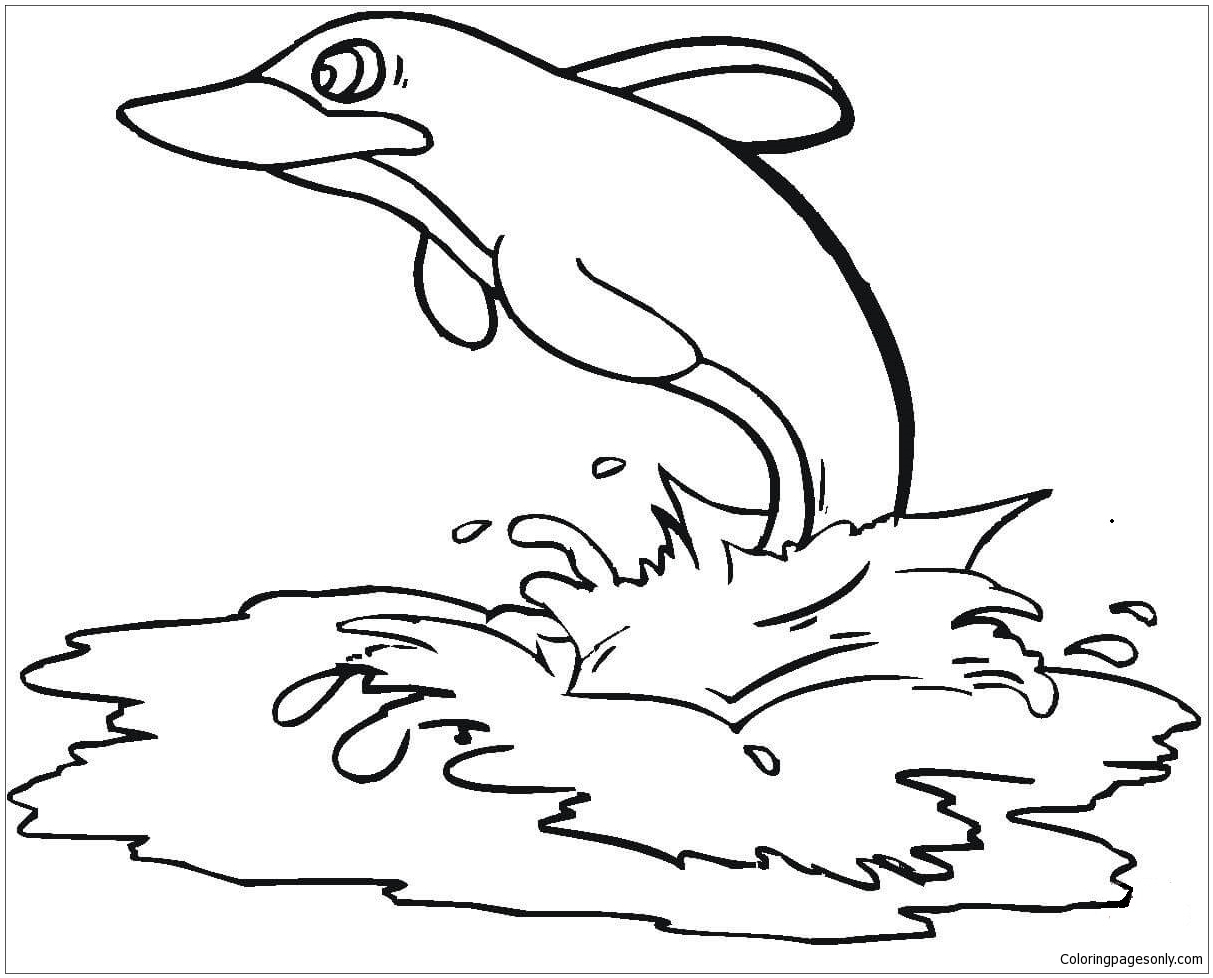 Dolphin In The Sea Coloring Pages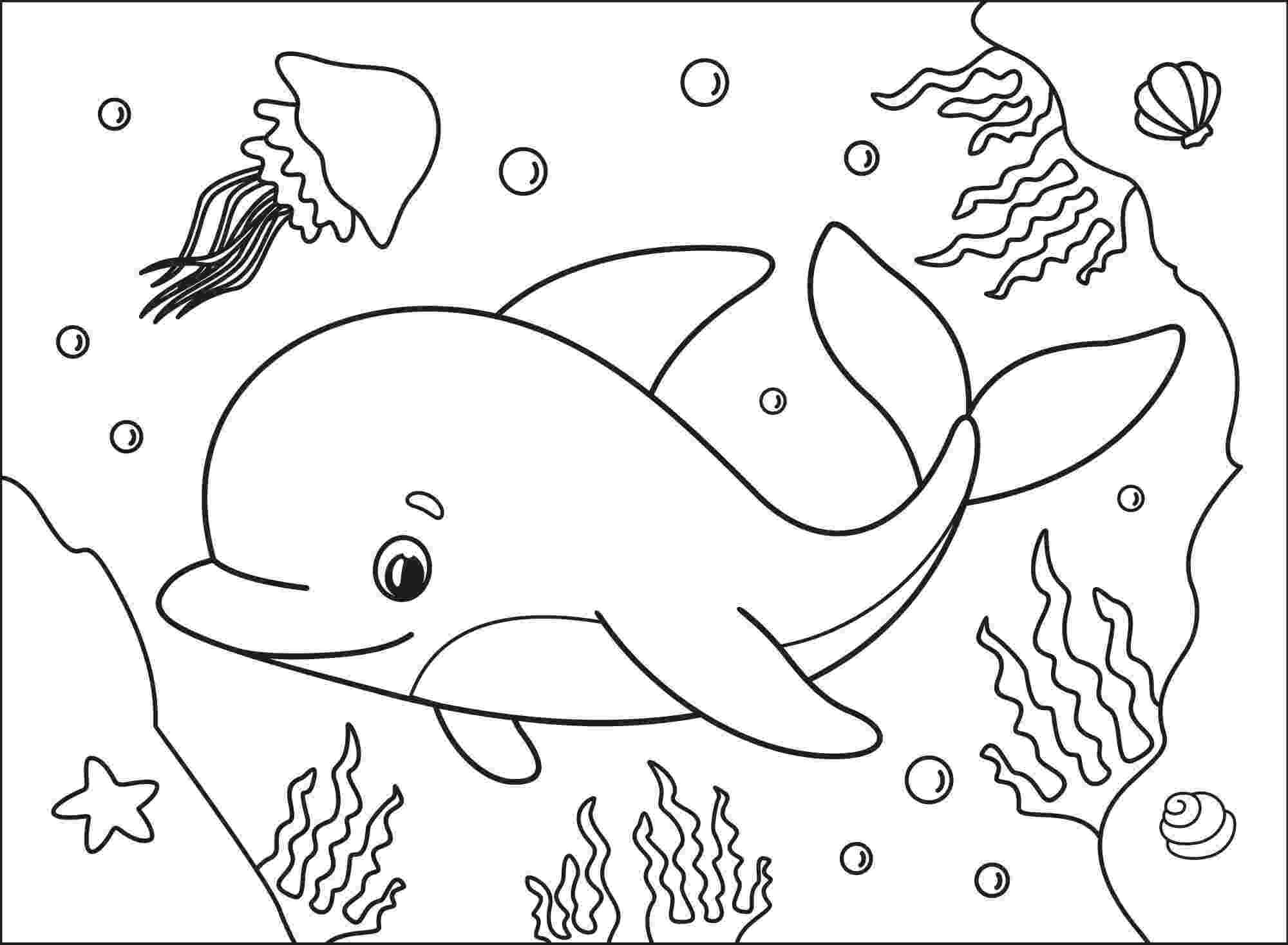 Cute dolphin with jellyfish and scallops Coloring Pages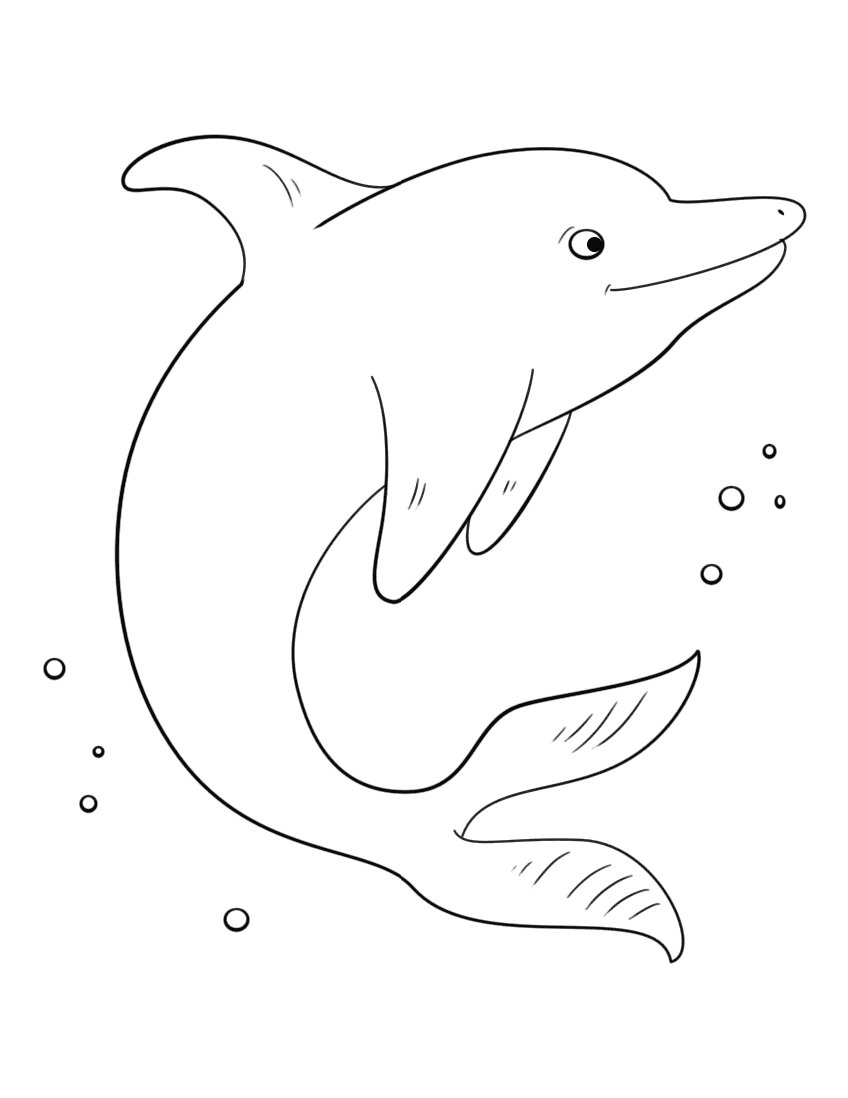 Cute dolphin under the sea Coloring Pages
Conclusion:
We understand that parents always want the best thíngs for their children, so letting your kids color dolphins is one of the greatest ways. Our Dolphin Coloring Pages include many high-quality, free so parents can access our websites freely to select the most suitable ones for them. Maybe this small step can lead your children to a career path as a talented artist in the future. Hopefully, you and your little kids will have memorable memories with our coloring pages!
Today Articles