Home
  »  
Coloring Articles
  »  Peacock Coloring Pages: The most "luxurious" animal in the imagination of children
Peacock Coloring Pages: The most "luxurious" animal in the imagination of children
The wildlife world is not a familiar world with children because not all children have a chance to see wild animals. Therefore, don't be surprised if your kids see a tiger, lion, monkey, peacock, crocodile, etc in zoos with excitement. You should help them by taking them to zoos and let them get acquainted with these wild animals. Wild animals are always mysterious because they don't live with humans every day so their carryings are very strange. Don't ever think that wild animals are not suitable for children to discover because nature is our "mother", loving mother nature will bring many benefits to the human race. And wildlife are kids of nature so if children love wildlife, they will know how to love nature and will have responsibilities to protect our green planet. And if you can't take your kids to zoos regularly, why don't you train them to color wildlife to inspire them to love the world of nature? We are proud to be one of the leading brands creating coloring pages of wildlife for children. You should start with Peacock Coloring Pages because it is full of beautiful pictures about peacocks – the most luxurious animals in the wildlife world. Surely, this hobby will help your children to develop their soft skills very well.
Peacocks are the most suitable topics for potential painters
Choosing topics to color is the most pivotal factor for this hobby because if your children don't like a topic, they won't want to color it. For wildlife topics, you should choose topics for your children to color carefully. For example, if your children love tigers, lions, you should let them color tigers and lions so they can unleash their creativity. Of course, developing creativity is not an easy task and you should let your children try various topics. However, starting with what they like will be the best way to attract them to follow this hobby.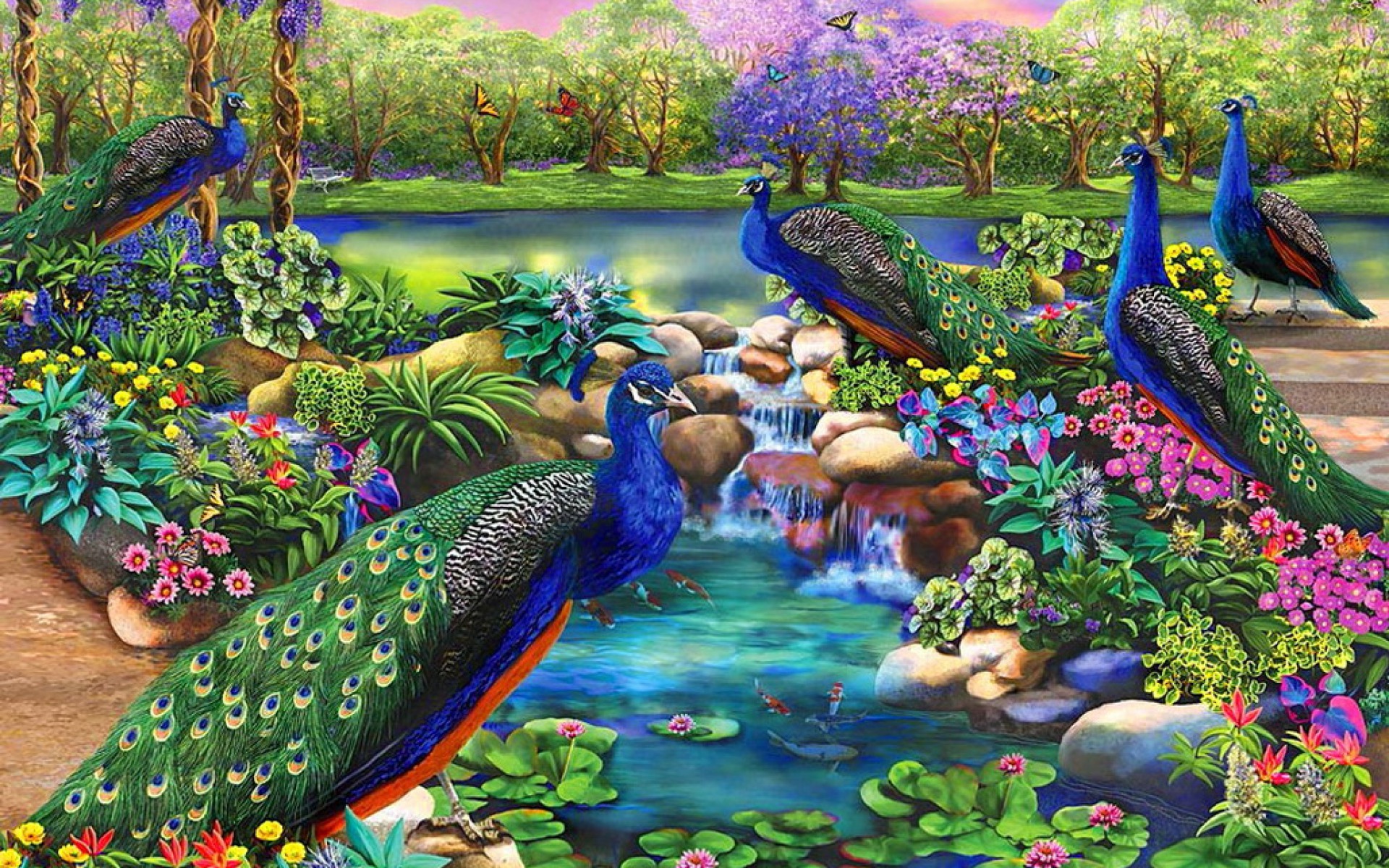 For peacocks, it is undeniable that they are very beautiful and their tails are the most prominent component of their bodies. In many cultures, peacocks' tails are a symbol of luck, wealth and power. Therefore, they are reflected in the art by many famous painters. You can easily find a picture of a peacock in a shop because they are very gorgeous which attract the attention of the viewers at first time. Coloring a peacock is not easy but with our Peacock Coloring Pages, you can totally give your children a chance to become a potential painter in the future. We have different levels of pictures and they can try step by step.
If you think it is too hard for your kids, you should show them some pictures of peacocks and tell them what they should do. Surely, your children will be inspired and determined to create their own masterpieces.
3 steps to train your children to color peacocks
Although a peacock has many small details requiring your children some necessary skills to finish the picture. Nevertheless, nothing is impossible so that you are totally able to train your kids to have perfect pictures of peacocks.
Firstly, you should tell your children stories about peacocks. Maybe your children don't know what a peacock is or how they look. Therefore, your stories will be a great foundation for them to develop their imagination about this species. They shouldn't let your children color peacocks immediately because if they don't know what they are coloring, they will be very confused and they will give up soon.
Secondly, you should let your children color simple pictures to test their ability. You should know that coloring is not only a hobby but also a skill requiring a sense of art. If your children are potential, this talent will grow fast. Instead, don't be rushed because your children need time to discover themselves.
Thirdly, when your children conquer simple pictures easily, it is the time for you to try more difficult pictures. These pictures may take more time but they will be good solutions for children to develop their creativity, focused-thinking and imagination. There are many benefits that your kids can take from coloring peacocks. And we hope you and your children can go far to this step.
Pictures of peacocks are very beautiful and here are some best of them on our Peacock Coloring Pages. You can see and select suitable pictures for your little kids: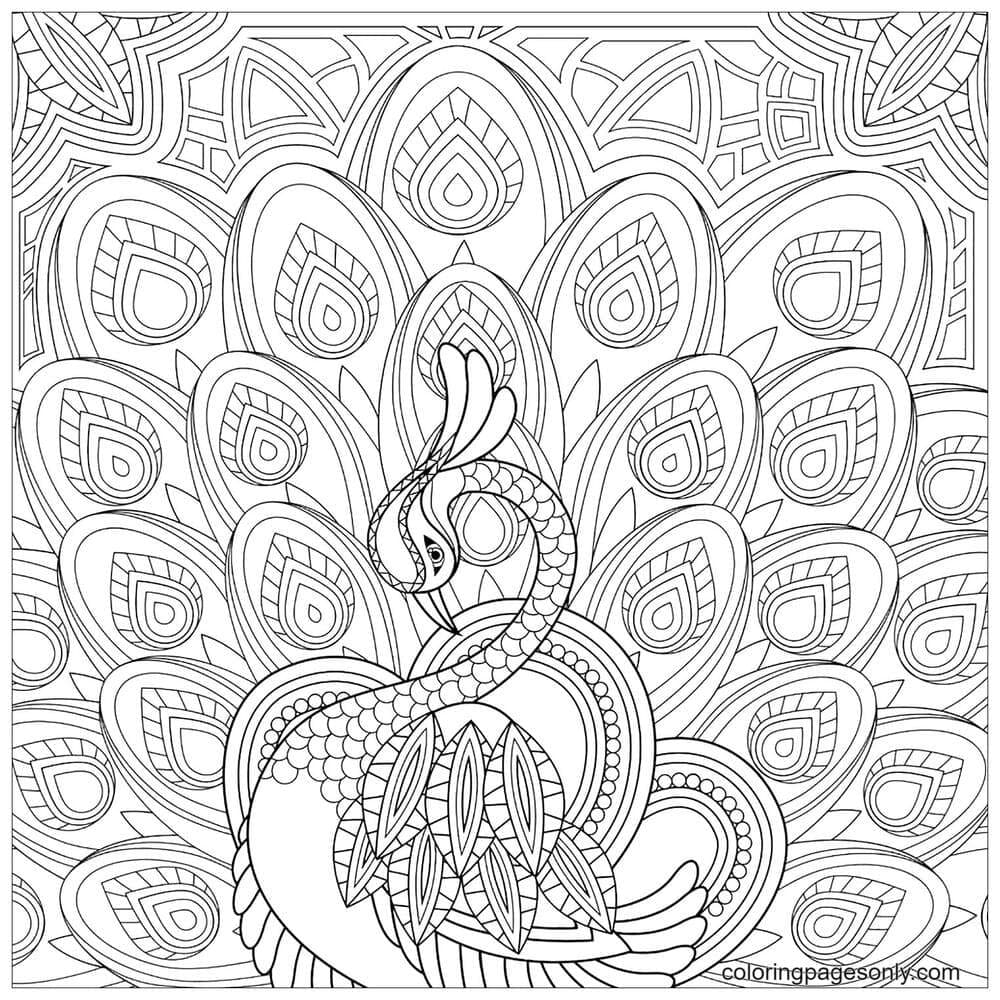 Zentangle Peacock with Ornament Coloring Pages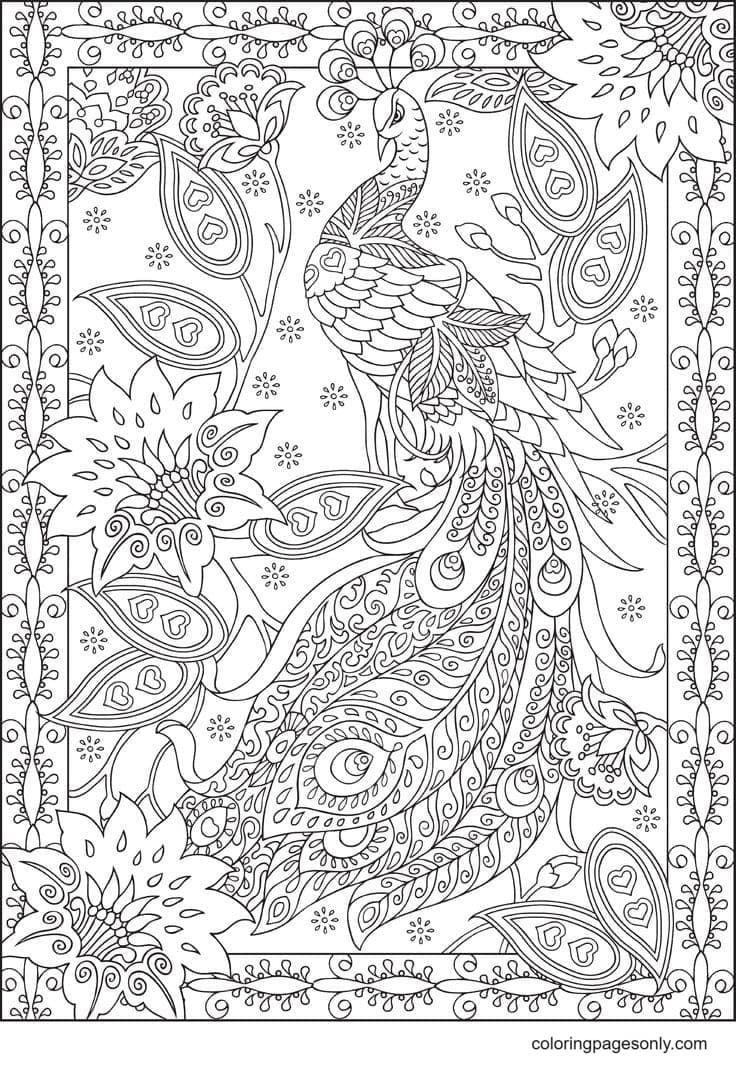 Peacocks with Flowers Coloring Pages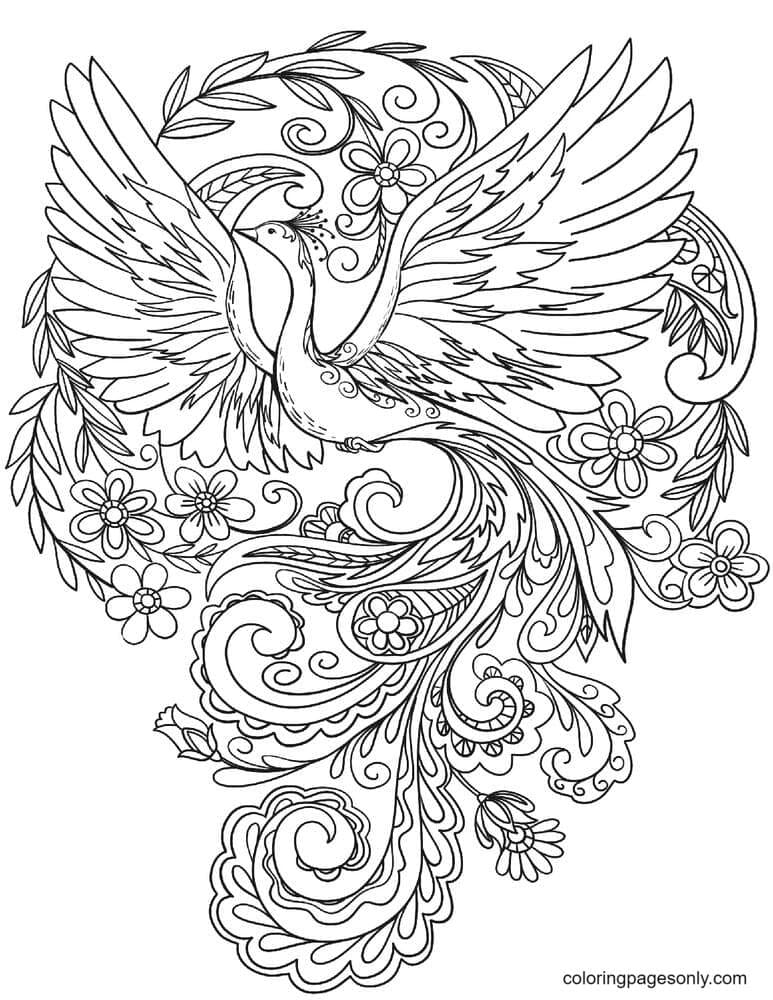 Peacock in Flowers Coloring Pages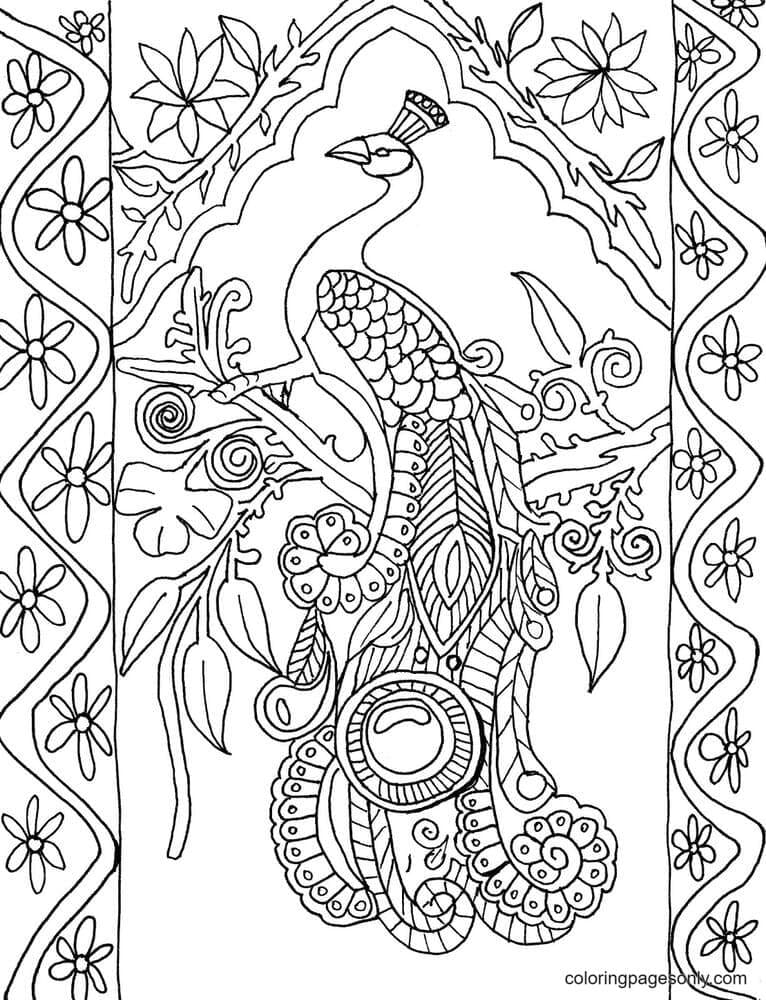 Conclusion:
Hopefully our article helps you to understand more about our Peacock Coloring Pages and coloring in general. As modern parents, you should let your children start coloring from today and they will develop better than their friends. Our pictures are free, high-quality and easy to download. Don't hesitate to download our latest pictures of peacocks and have a great time with your children! Our coloring pages are delighted to welcome you all!
[toc]
Today Articles