Home
  »  
Coloring Articles
  »  Trolls Coloring Pages: Discover little creatures of the most acclaimed animated movie
Trolls Coloring Pages: Discover little creatures of the most acclaimed animated movie
If you want to watch a funny movie full of happy moments, Trolls will be the most ideal choice. This movie includes many cute creatures and they sing, dance, and hug all day. It sounds funny, right? Trolls is considered the best movie for families. It means if you watch it with your children, you don't need to worry that they will watch some sensitive scenes. Therefore, it is suitable for your children and surely after watching this movie, your children will be happier and want to rewatch it again and again. If your kids love the movie, you can allow them to watch it or color the characters of this movie. It is an interesting hobby for both adults and kids. Hence, you should take advantage of this chance to train your children to color with our Trolls Coloring Pages. Believe me, it could be your exact decision!
What is the Trolls movie?
Trolls is an animated movie and it has conquered millions of people all over the world because of its funny moments and many great stories behind them. Therefore, although Trolls is not an extremely famous animated movie, it still has a huge number of fans. At first, Trolls tell a story about little creatures and they are happy all day. However, one day, Bergens found them, and Trolls were threatened. Bergens never feel happy but if they eat a Troll, they can feel happy for a while.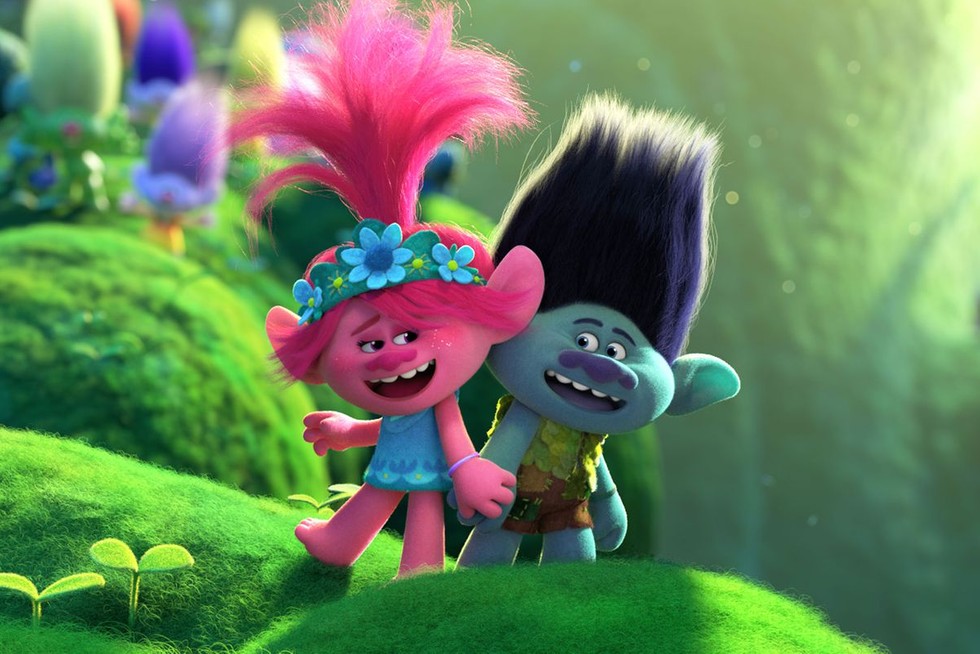 Since then, each year, Bergens will hold a festival called Trollstice and each Bergen will eat a Troll. Then, it will be a happy moment for Bergens. Trolls don't want this situation to last longer and they are forced to find a way to escape. And King Peppy escapes through a tunnel on the Trollstice, right after the Bergen Prince eats his first Troll. After that, Bergens King is very angry and punishes his Chef who prepares the Trollstice.
After escaping from Bergens, King Peppy has a daughter and she is the only hope of Trolls. As a Troll, Poppy – the Troll princess is very happy and optimistic and she is willing to fight for the freedom of Trolls. When she grows up, she comes back to the Bergens Town and makes a plan to free all Trolls. It is a very thrilling and interesting journey and surely it will help you have exciting moments. This movie has a happy ending so you can freely enjoy it because good people always win.
Coloring Trolls will help your children be creative
If you have children and they love animated movies so much, you can think about allowing them to color their favorite movies, including Trolls with our Trolls Coloring Pages. This hobby will bring your children many benefits and you will be surprised.
Develop their creative ability
If you think that coloring is a normal hobby without benefits, you are wrong, coloring can help your kids to get acquainted with mixing colors, imagine objects and create more new details of familiar characters. It means if they don't like his favorite character wearing a red T-shirt, they can color it green. In this process, your kids will discover new knowledge about art and they will develop their painting skills.
Someday, this skill will motivate your children to pursue a career as an artist or a painter. Many famous artists have a similar route, who knows your kids will have the same ones?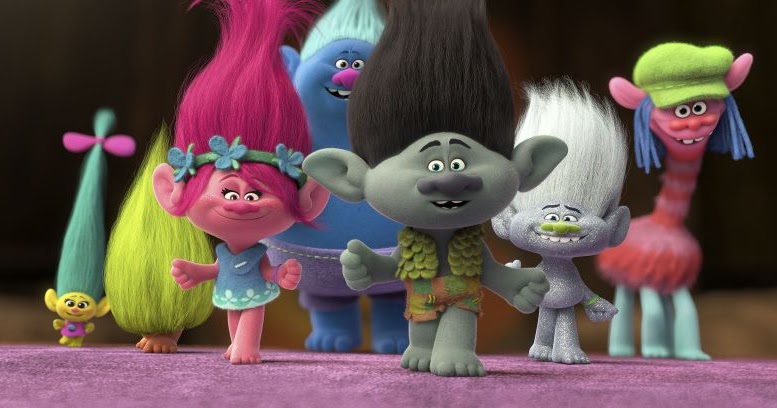 Be happy with a healthy hobby
Have you ever heard of "healthy hobbies"? It is a hobby that is good for both mental health and physical health. And coloring is one of them. Nowadays, many children are attracted to smart devices and their visions are affected seriously. It is very dangerous for children but they don't know that and their parents don't care too much about it. If you see your children watching Youtube, Facebook 24/7, you have to stop them as soon as possible.
The best solution is encouraging them to color Trolls and they will discover that there are many interesting things around them instead of smart devices.
Make your family more close-knit
In modern times, we are very busy so we don't have enough time for our children. However, if they love coloring, don't forget to sit down and help them to complete their pictures. You can tell them stories about Trolls and their efforts to be free, you children will appreciate your time so much and surely your family will be happier just like Trolls.
Here are some pictures about Trolls on Trolls Coloring Pages which help you to imagine better about this happy world of Trolls: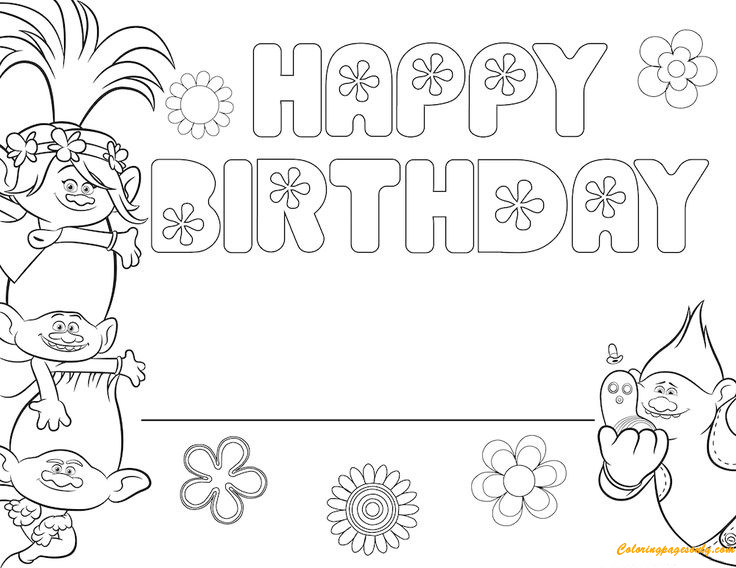 Free Trolls Happy Birthday Coloring Pages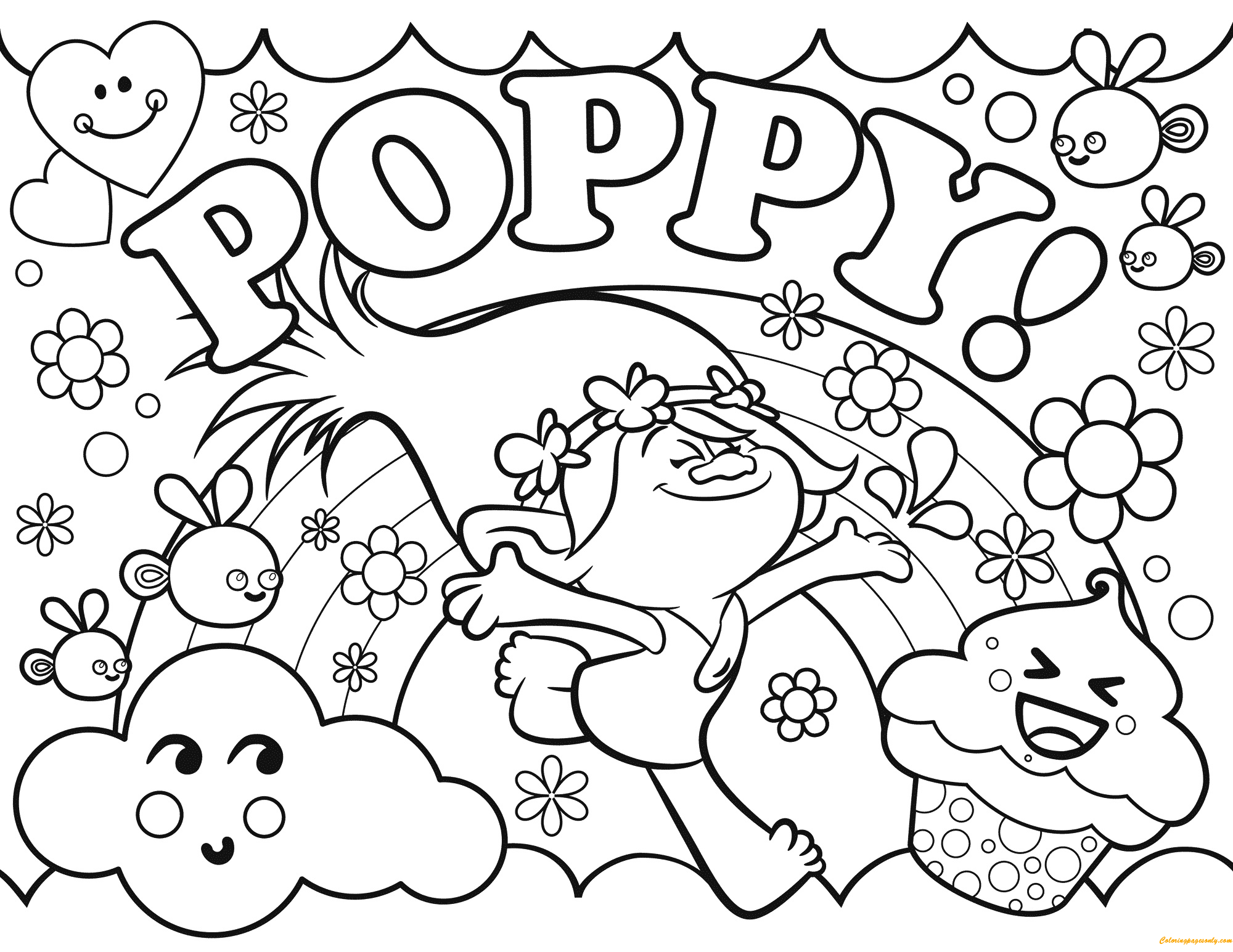 Trolls Poppy Coloring Pages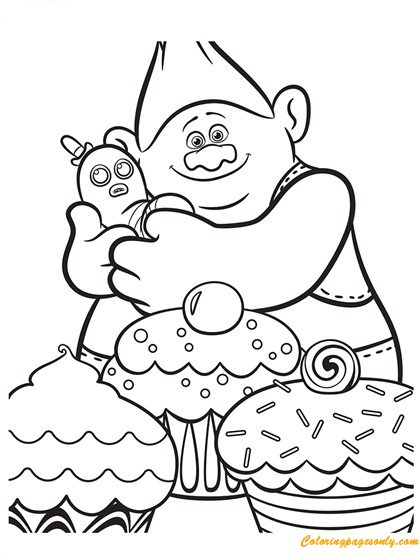 Trolls Biggie And Mr. Dinkles Coloring Pages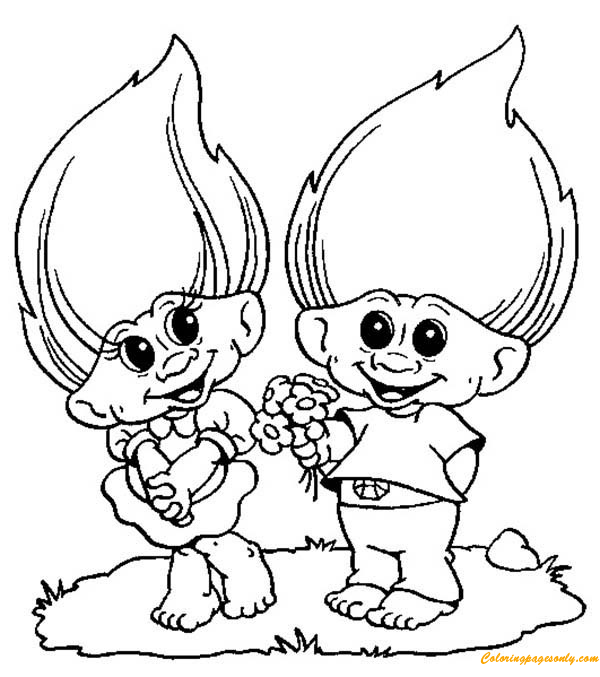 Love Of Troll Coloring Pages
Conclusion:
Trolls is an animated movie that gives the audience positive feelings. If your children meet stress, difficulties in their lives, coloring Trolls will help them feel better. Particularly, your kids will tend to maintain healthy hobbies to stay away from smart devices. You can let them start with our Trolls Coloring Pages. All of our pictures are free, easy to download, and with our Trolls Coloring Pages. Our pictures are free, easy to download. Then, you can print them out easily. Have a great time with coloring pages!
[toc]
Today Articles