Introducing Funny Sloth, Zebra, and Fish coloring pages for kids
Have you given your kids Funny Sloth, Zebra, and Fish coloring pages yet?
Animal coloring pages have always had a strange appeal for children. We found that children love learning about animals more than plants.
Because animals possess many characteristics and activities similar to humans, they look funny and lovely. So, we would like to introduce you to the fun coloring pages: Sloth, Zebra, and Fish coloring pages. Let's explore these unique coloring pages with your friends!
Sloth coloring pages: It's funny and exciting animals
Sloth is a unique animal because they possess many funny characteristics. Their facial features, actions, and behaviors often differ from other animals.
The Sloth has a hilarious face; their faces don't seem to show any mood. Sloth's funny and cute face always brings laughter and joy to people. Sloth has a thick and silky coat.
The color of the fur is gray, brown, or black. Sloths are animals that live in the forest and often climb on the branches of trees.
Sloth is the laziest animal on the planet; they will spend most of their time sleeping and resting instead of hunting for food. Sloth often eats leaves and insects where they usually live to save time and energy.
Because they are lazy, they move very slowly. Sloths' mobility makes humans and other animals uncomfortable. Therefore, they often live in trees to avoid the attack of other animals. Leaves will camouflage sloths. With their speed of movement, they are easily threatened by other animals.
Sloth is a good swimmer. If their speed on land is slow, they are pretty good swimmers. It can say that swimming is the activity that Sloth is best at activities.
Parents can collect and download Sloth coloring pages for kids. We introduce and provide quality, free coloring pages for kids. We hope your kids will love the Sloth coloring pages.
Sloth coloring pages are like other coloring pages. We created and drew these animals in 2 colors black and white. When owning these coloring pages, children will have to use their colors and imagination to make coloring pages.
Parents can rely on their baby's coloring pages to assess their baby's coloring ability and talent.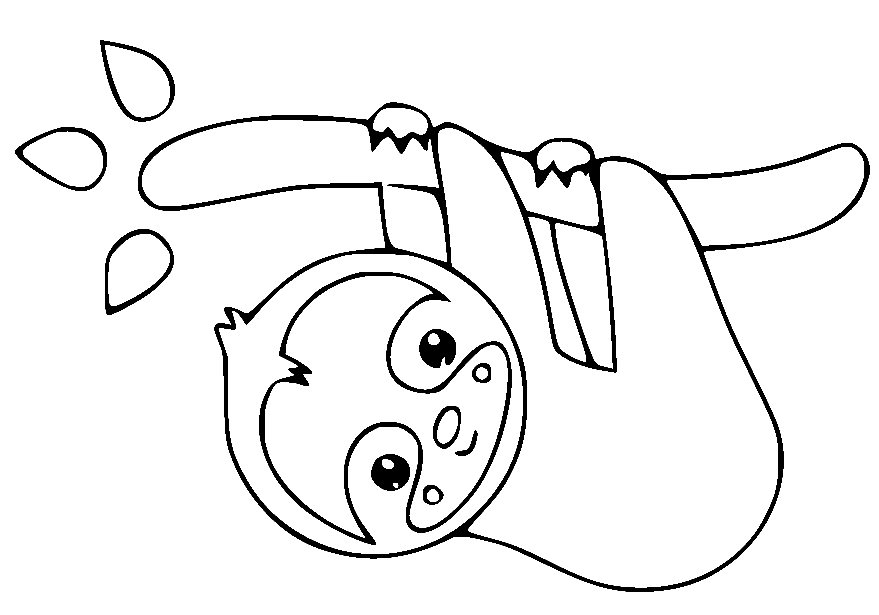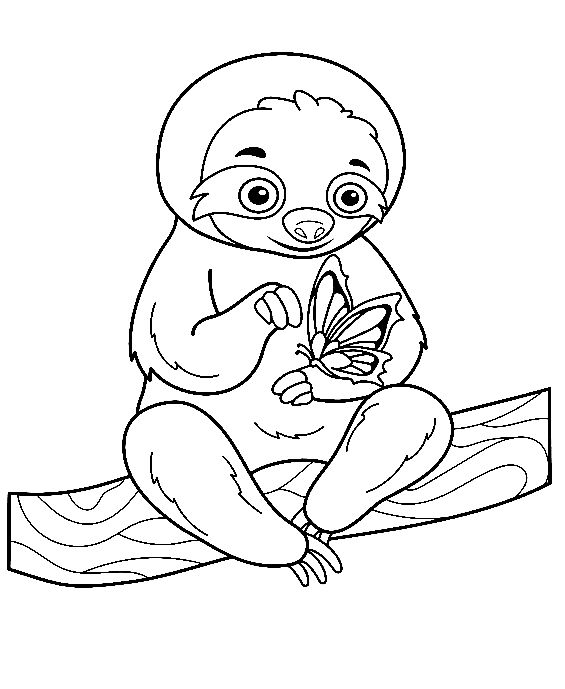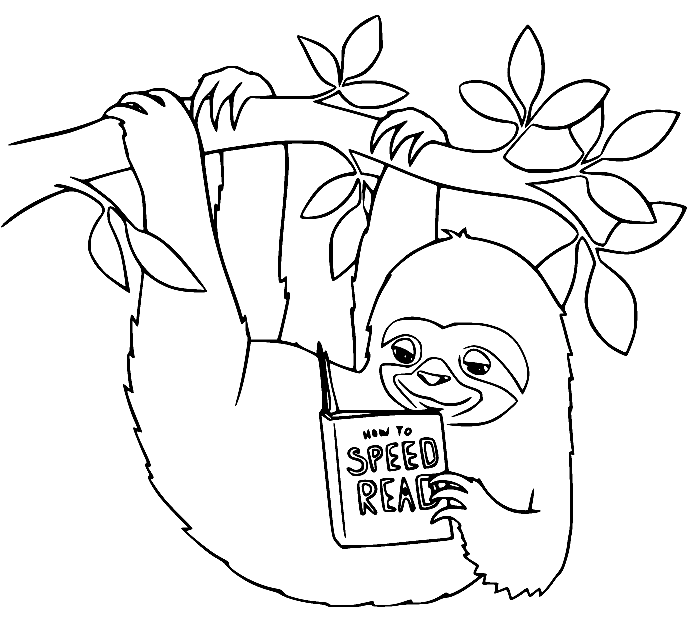 Parents can teach children how to color and distinguish colors through printable Sloth coloring sheets. The coloring activity is for kids 2-15 years old.
With each age, children will be suitable for many different coloring pages. Parents can use Sloth coloring pages for kids of all ages because they are simple and adorable.
Zebra coloring pages: Is there a lot of knowledge about zebras that we don't know?
Unlike Sloth, Zebra is a large animal. They usually live in extensive grasslands and forests. Zebras run fast and know how to hunt; we are often impressed with these animals by the black-white stripes on their skin.
Zebra has many horse and donkey-like characteristics. Their food is mainly grass, and they are predators' food, such as tigers, leopards, crocodiles, etc.
If children have not had many opportunities to learn about Zebra, then Zebra coloring pages are an opportunity for children to discover new animals. We create and draw zebras with unique poses and activities.
Children can color and design with pictures: Zebra and flowers, funny Zebra, and baby zebra. Our paintings depict the innocence, loveliness, and characteristic features of zebras.
Children will learn much about animals through printable Zebra coloring sheets. Because it is a herbivore, the Zebra is considered a gentle and loving animal. We can see zebras at circuses or zoos.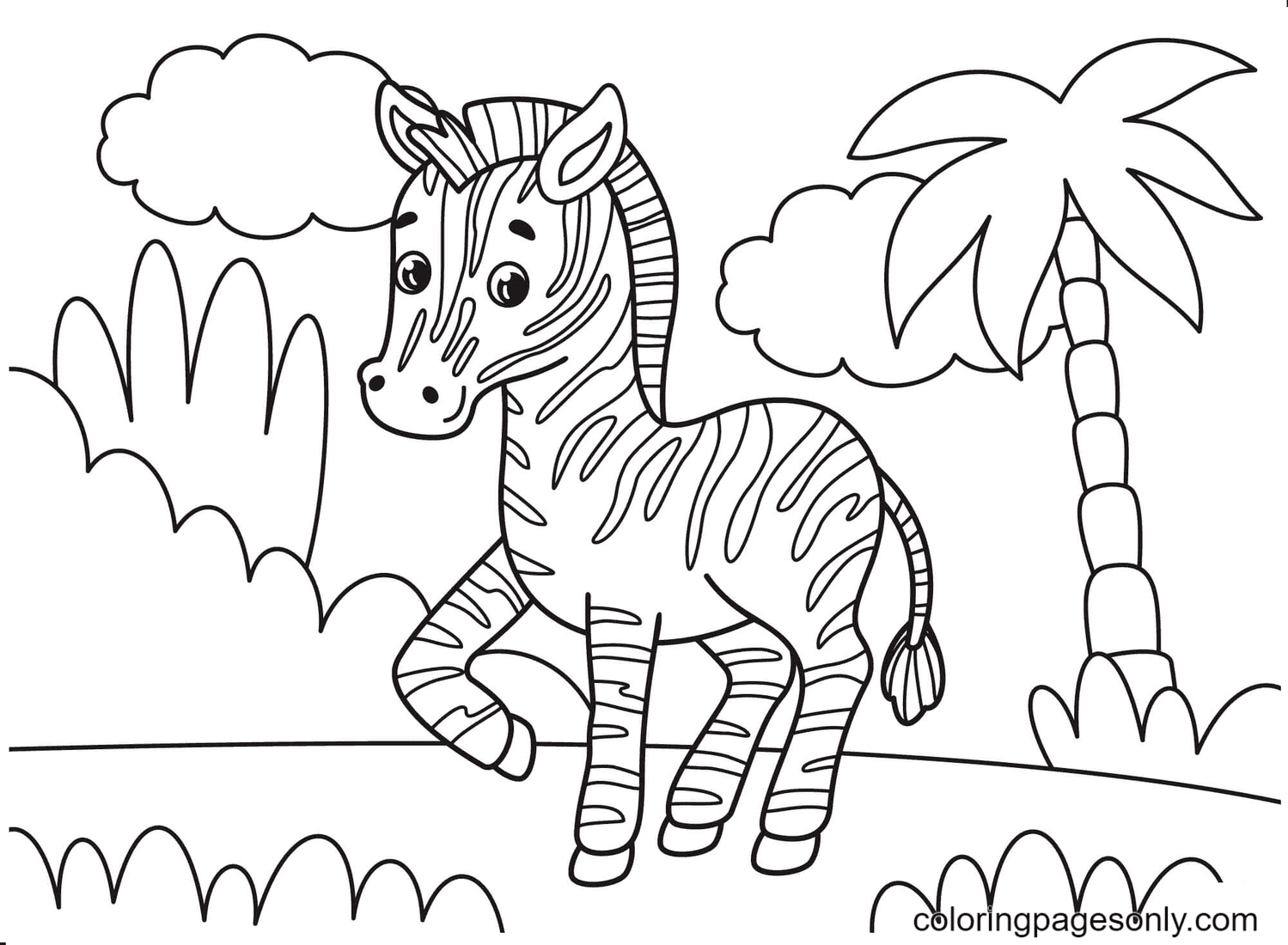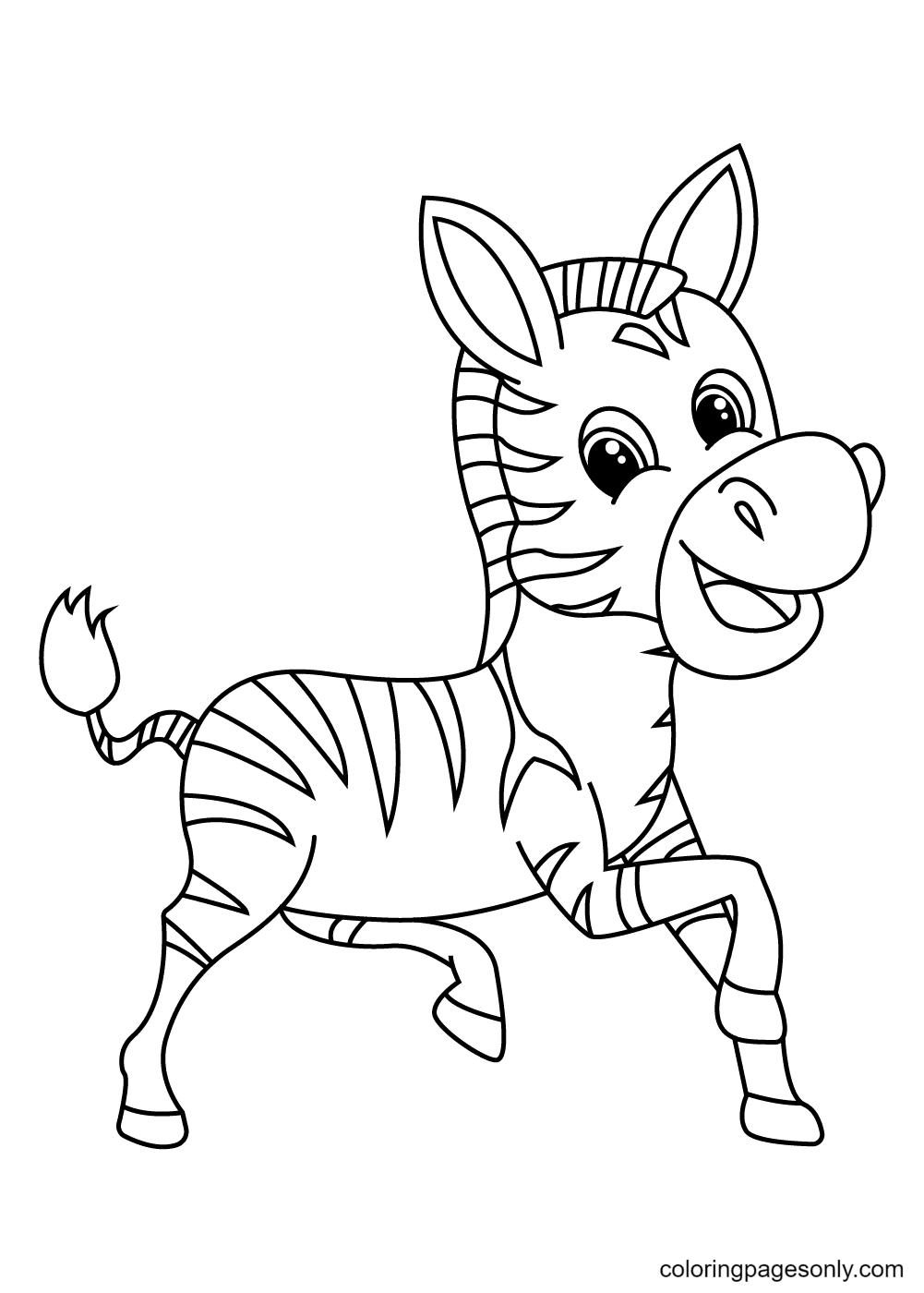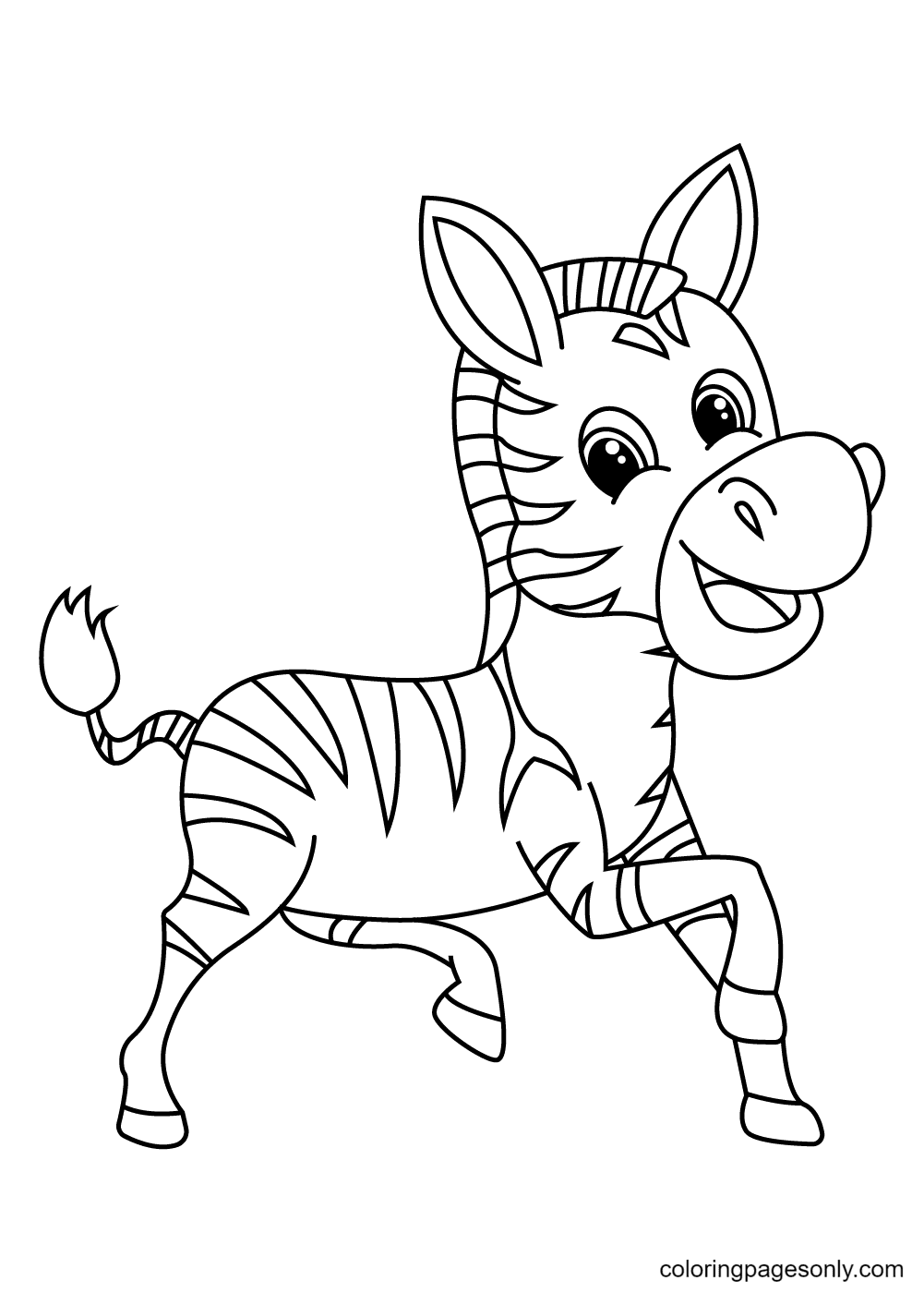 A Zebra with cute little and short legs
Parents can search and choose Zebra coloring pages on our website. We provide sloth coloring pages, Zebra coloring, and other quality coloring pages. If your child has a favorite coloring subject, please suggest it to us; we are creative with many different topics.
Let's look at some of our collection's featured Zebra coloring pages!
Fish coloring pages: It's a familiar coloring subject for kids
There are so many different fish species that it's impossible to learn all fish species. However, children can explore some common fish species through Fish coloring pages.
Fish are animals familiar to humans because they are an excellent nutrition source for humans. Every day, we often load our bodies with food, including Fish. Fish can live in the sea, streams, or lakes, or humans raise them.
Some famous fish are sharks, dolphins, whales, etc. They are big Fish, and we can only see them through television. Sharks are dangerous to Fish. They are huge and have sharp teeth.
Sharks are predators of the ocean. They attack other Fish and humans. There are many stories of man-eating sharks in the world. However, we do not need to worry too much because they live mainly in large oceans.
Dolphins are the cutest Fish. They don't attack humans; they even save humans. Stories of dolphins saving lives have been adapted into movies.
If your child has a chance to explore water parks or play areas, he may see dolphins like circus performers. With a lovely and close appearance, dolphins are loved by many people.
Whales resemble sharks. They are usually huge and attack humans. Whales are also dangerous Fish that people often have to be careful of, especially those who work at sea.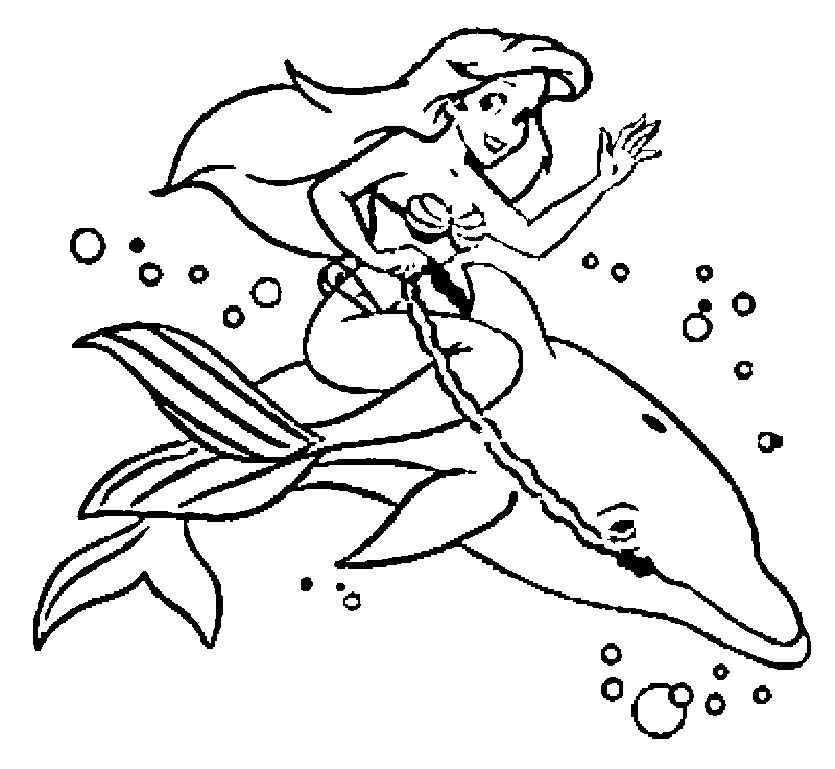 Little Mermaid rides a dolphin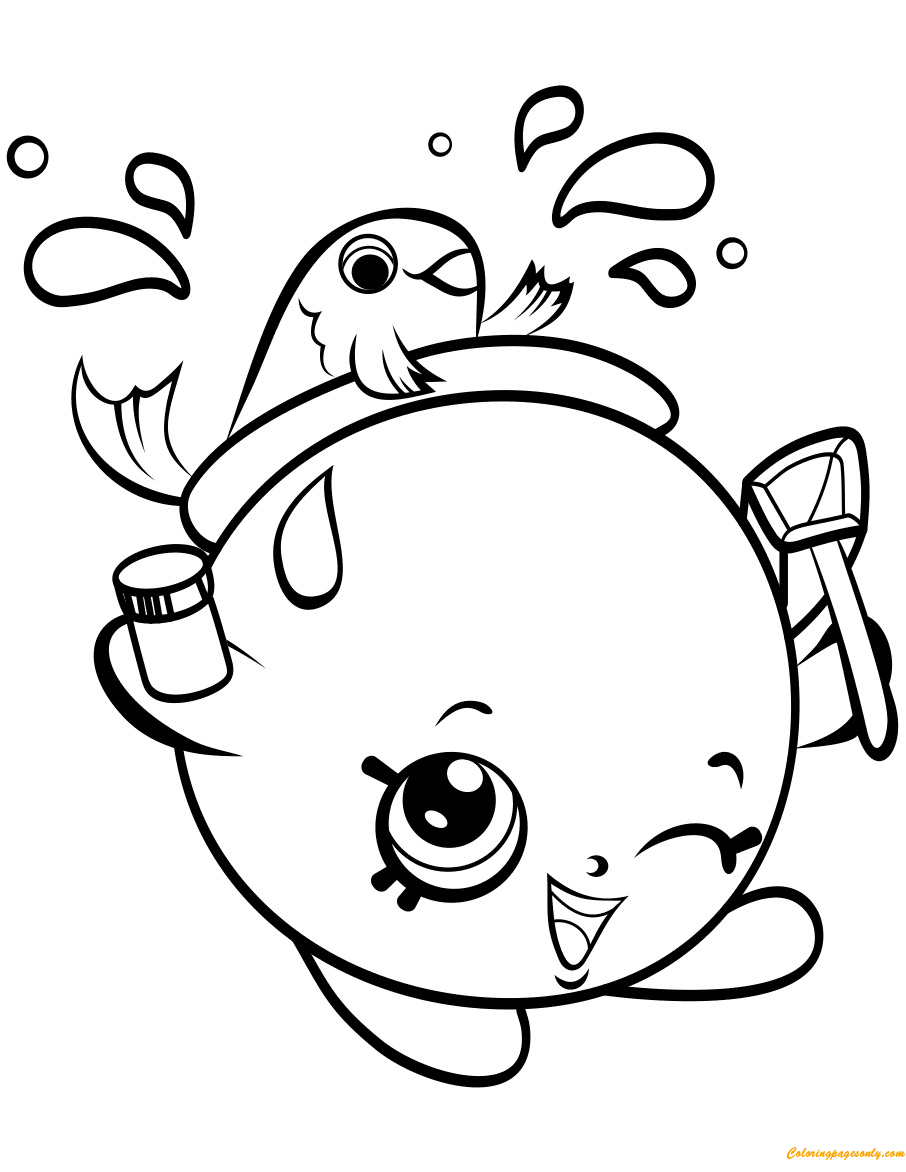 Goldie Fishbowl Shopkin Season 4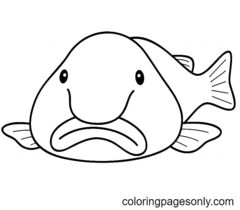 With Fish coloring pages, kids can explore any fish they like. We present printable Fish coloring sheets with a picture of a mermaid riding a dolphin.
We have created fairy characters that often appear in the sea to combine with images of Fish. Children know mermaids, so choose this picture and color them.
Maybe children have had many opportunities to see goldfish. So, let's choose these Fish coloring pages! We drew funny and lovely goldfish. This picture will attract many children.
Fish coloring pages are pictures with few drawings and clarity. Children can use these pictures to practice coloring, improve creativity, or relax after stressful study hours.
Conclusion:
We always offer interesting coloring page suggestions for kids. Sloth, Zebra, and Fish coloring pages are unique coloring pages that children should explore.
Parents can choose and search for their children's favorite coloring pages at Coloringpagesonly.com. We always provide quality and free educational products.
These fun coloring pages are a combination of fun and entertainment. We hope your kids will love the coloring pages.
Today Articles