How to Remove Crayon Stains From Surfaces
Parents and teachers let them discover and enjoy much fun with printable coloring pages and coloring tools, however, when kids coloring, the crayons/colored pencils/water colors and more don't always stay on the paper. The kids let coloring tools on everywhere; your little artists will leave the stains on the tables, walls, doors and many more. Do you worry about this problem? This is a small problem that you can easily clean up with the right tools.
You are resentful with some piece of crayons on the carpet, walls etc. Or your child let crayons on everywhere and the cats and dogs pick up them and carry them to another place and chew them into a million little pieces. Many people make mistakes when trying to remove them. For example, instead of picking up, they use the vacuum out to clean the pieces of crayon on the carpet. This is a mistake for them and they need to change a new carpet or calls a professional carpet cleaner. Another example, your kid draw pictures on the wall, you use water to clean them, and you make them dirtier.
And now relieving your stress and save your time about these troubles, ColoringpagesOnly.Com will introduce methods to get crayon off some of the most common surfaces. Read on:
1. Wall (5 solutions)
Materials and Procedures:
– Toothpaste: Grab a tube of toothpaste and a rag or a toothbrush. Take some toothpaste on the wall and scrub and then rinse with water.
– Baking Soda: Grab a damp rag, dip it in some baking soda, and lightly scrub the area.
– Mayonnaise: Rub some mayonnaise on the wall and let it in for some minutes. And then wipe the surface with a damp cloth.
– WD-40: Spray some WD-40 onto the wall and wipe with a clean rag.
– Vinegar: Grab a toothbrush that is soaked in undiluted vinegar and then rub on the wall before washing them.
2. Carpet, Upholstery, Cloth Car Interiors, Upholstery (3 solutions)
Materials And Procedures:
– Liquid Dish Soap: Scrape excess crayon off with a dull−edge knife or metal spoon. Mix the liquid dish soap with water. Apply the solution to the stain. Pour the solution onto the affected area and let it into five minutes. Do not rub or wipe the stain. Blotting the area with a clean, dry cloth or rag. Rinse the area with water.
– An Iron: Test the iron on the carpet. As there are some carpets are made with fibers so they can melted with a heated iron. Use a clean white cloth to cover the area, once the iron is heated, put it on the area. You can also pour soapy water onto the clean cloth first. Then, rinse with cold water and blot dry.
– Carpet Cleaner: Scrap away the crayon with a dull knife or objects. Buy a carpet cleaner. Spray the carpet cleaner onto the affected area. Blot the area with a clean, dry towel.
3. Brick and Concrete
Materials:
– Ice cubes
– Stiff bristle brush
– Towel
– WD−40® (car part lubricant)
Procedures:
– Place the ice cubes on top of the area for five minutes. Scrap crayon by using a butter knife. Spray on WD-40 and brush with a stiff bristle brush. Wipe the stain with a clean towel.
4. Unfinished wood (untreated/raw)
Materials:
– Soft cloth
– Alcohol
Procedures:
– Pour alcohol to a soft cloth and wipe stain. Repeat until stain is removed.
5. Finished Wood, Glass, Plastic, Porcelain, Metal, Marble, Tile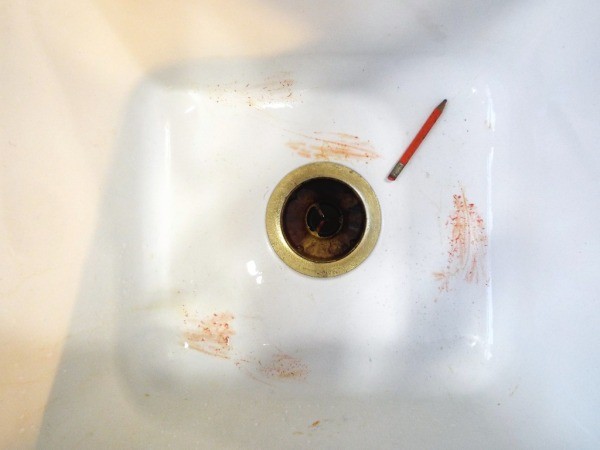 Materials:
– Sponge
– Soft cloth
– WD−40
– Liquid dish soap
Procedures:
– Clean the surface and spray the surface with WD−40 and wipe clean with a soft cloth. If residue remains use liquid dishwashing soap to water. Use a sponge to wash the surface in a circular motion and rinse with water.
That's all that ColoringPagesOnly.Com wants to share with you. Applying these simple methods to remove crayon on some surfaces. And now you can let your lovely children prove their creativity and imagination while coloring and you are not worried about finding the ways to remove the spots from crayons or coloring tools. If you have other ideas, share to us. Thank you!
[toc]
Today Articles