My Little Pony Coloring Pages: The Cutest Cartoon of The Year
For females, My Little Pony is a well-known moniker that was created by Hasbro in 1981 as a toy line for young girls. Unicorn ponies, Flutter Ponies, and Sea Ponies have beautiful multicolored bodies and distinctive insignia on their sides. To appeal to a new market, My Little Pony coloring pages have been updated with more contemporary and modern designs. Flutter Ponies, Pegasus Ponies, Windy Wing Ponies, Summer Wing Ponies, and Sea Ponies are just a few of their adorable characters. Male ponies, known as 'Big Brother Ponies,' have somewhat bigger bodies and feathered hooves than Clydesdale horses.
What is " my little Pony"?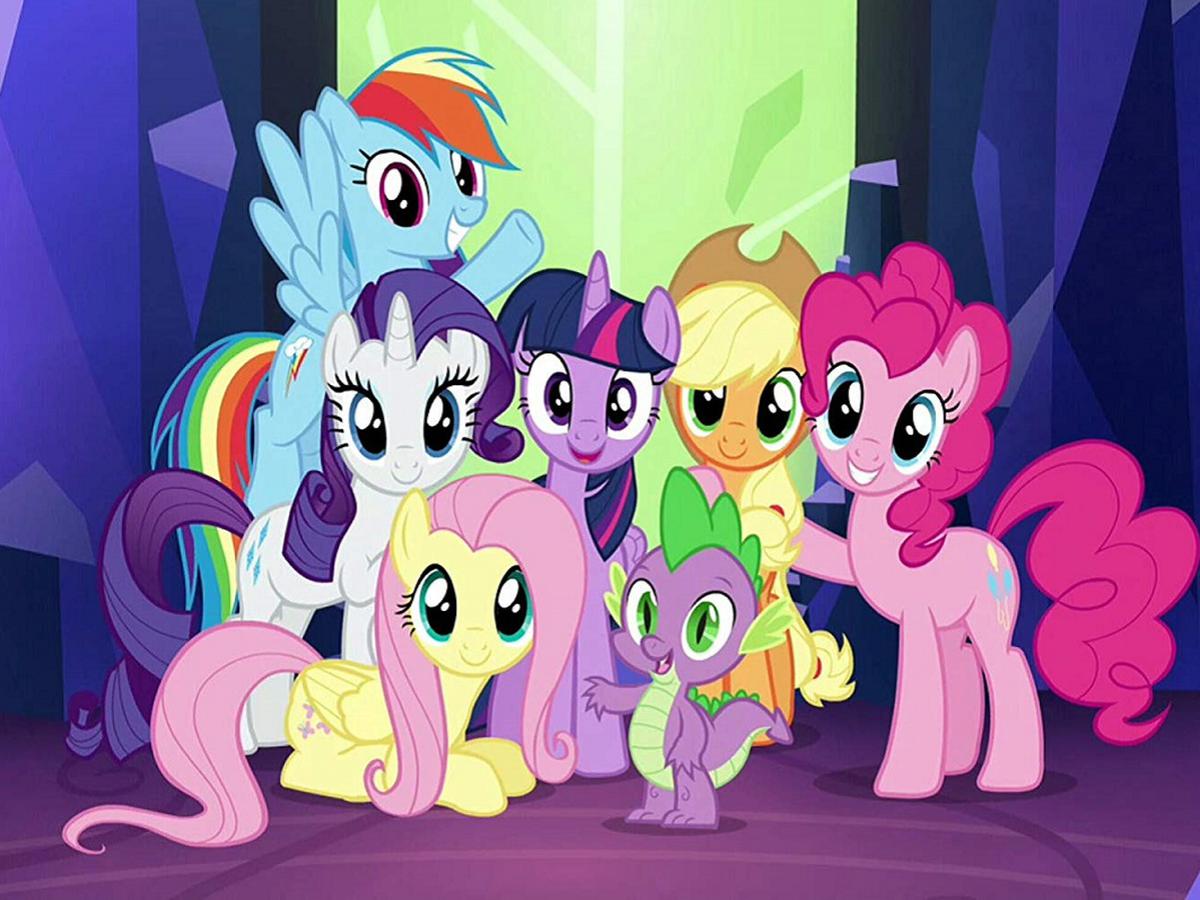 My Little Pony: Friendship Is Magic (MLP) or pony for short, is a children's fantasy television show created by Lauren Faust[3] of Hasbro. The movie is based on the little Pony toy line. The show premiered in October 2010, on cable channel the Hub (renamed Discovery Family in late 2014).
In March 2018, the show reached its 8th season. A spin-off series, Equestria Girls, started in 2013 consisting of 4 films and other short series. A direct-to-video film based on the television series, titled My Little Pony: The Movie, was released on October 6, 2017, in the United States[4] and October 20, 2017, in Vietnam.
After 9 years since its premiere, the series officially ended in the 9th part of the series with 26 episodes. The last episode (The Last Problem) aired on September 12, 2019.
Movie content:
The film is set in a beautiful fantasy land called Equestria – where the ponies live – ruled by Princess Celestia and Princess Luna. The film revolves around the story of 6 main characters including the intelligent Twilight Sparkle princess, the generous Rarity, the honest Applejack, the funny Pinkie Pie, the shy Fluttershy, and the loyal Rainbow Dash, and the lessons of friendship through each story.
The "Cutie Mark" – also known as the charm mark – is a special symbol that appears on the hips of horses once they discover their special talent in life. There is an episode that talks about how the 6 main characters received their charms as children. And a few episodes focus on a group of 3 ponies that they call themselves "Cutie Mark Crusaders", who still haven't found their charm and are teased. As the "blank flanks", this trio often works together and participates in activities together to discover their special talents. In season 5, they found their charm and their charm appeared at the same time.
Main Characters:
Princess Twilight Sparkle (voiced by Tara Strong)
He is a good character and performs very well in a leadership role. However, she is a bookworm and sometimes overreacts. Twilight becomes a princess at the end of season 3 of the series. She is good at using magic, representing the elemental magic (although Twilight's magic is not as strong as Starlight Glimmer). In season 8, she opened a Friendship School near her castle and became the principal of that school.
Rainbow Dash (voiced by Ashleigh Ball)
Is a genius. Quite agile and energetic, but sometimes impatient and sometimes a bit arrogant. She never abandons her friends, so she represents the element of loyalty. She became a member of the Wonderbolts team from season 6.
Fluttershy (voiced by Andrea Libman)
He is a gentle, shy, cute, and extremely animal-loving character. However, he can be shy at times, but when necessary, he is very tough, has a lovely and sexy voice. Her soul represents kindness.
Rarity (voiced by Tabitha St. Germain)
The most melodious unicorn in the movie. Is a fashion designer and the owner of Carousel Boutique. Beautiful, generous, intelligent, creative, but sometimes wants to be the center of attention and is a little jealous of friends. Her soul represents generosity.
Applejack (voiced by Ashleigh Ball)
Is an earth horse born and raised on a famous apple farm Sweet Apple Acres? Industrious, healthy, straightforward, reliable, and very kind to his friends. However, sometimes he acts stubbornly. Her soul represents honesty.
Pinkie Pie (voiced by Andrea Libman)
She is the most active horse in the movie. She is optimistic and carefree in any situation, always smiling, making jokes, making fun of people, and loves to sing. However, there are times when talking too much, and playing mindlessly makes people uncomfortable. Her soul represents laughter (laughter)
My Little Pony Rainbow Dash coloring pages
My Little Pony Equestria Girls coloring pages
Princess Celestia coloring pages
My Little Pony Malvorlagen coloring pages
My Little Pony In Crystal Empire Maze coloring pages
Fluttershy My Little Pony coloring pages
Conclusion:
You may now explore and have fun with My Little Pony. My Little Pony coloring pages with bright colors. There are many beautiful photographs available online that you may download, print, or play for your family and friends. Print or download free My Little Pony coloring sheets. The Pony coloring sheets will assist your youngster in focusing on details while being relaxed and at ease. Every day, new coloring sheets are uploaded.
Today Articles