Enjoy Mira, Royal Detective coloring pages
The series tells the story of a post-apocalyptic fictional kingdom called Jalpur in 4505. Jalpur is similar to the India of the late 19th century. The series follows the brave and resourceful girl Mira, who is one of the commoners appointed to the role of royal detective by the Queen and travels throughout her kingdom to help royalty and commoners alike. Mira is joined by her two friends Mikku and Chikku. Here are the coloring pages of Royal Detective Mira. Below you will find Mira, Royal Detective coloring pages which you can paint for your enjoyment.
1. Mira – the Royal Detective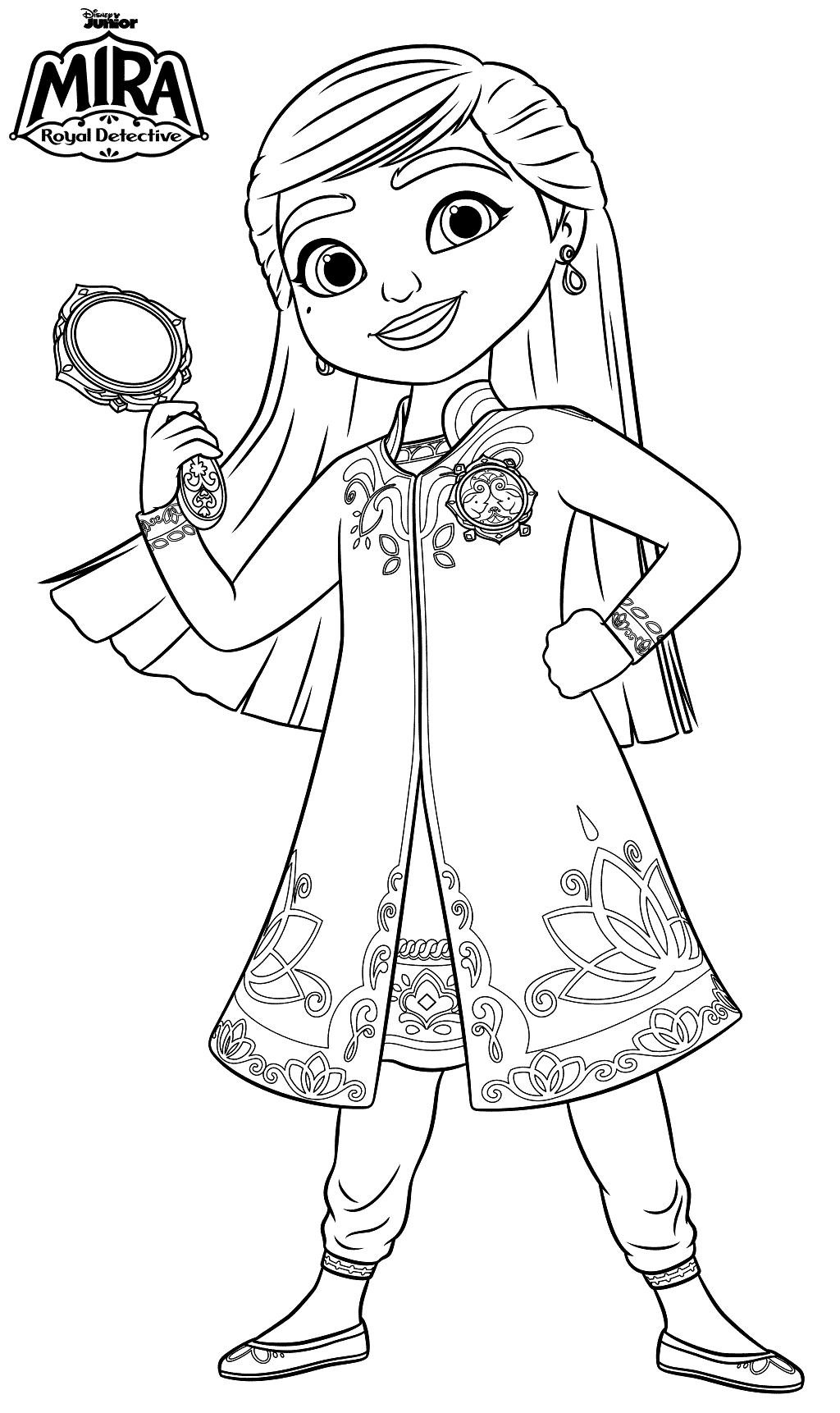 Mira – a brave and resourceful commoner who becomes the royal detective after solving a mystery that saved the kingdom's young prince. As the royal detective, Mira travels throughout the kingdom helping royals and commoners alike, and will stop at nothing to solve the case.
Mira is a kind and intelligent girl, and she's willing to help with any case that comes her way whether it's searching for a missing bicycle or the reason for something strange to happen.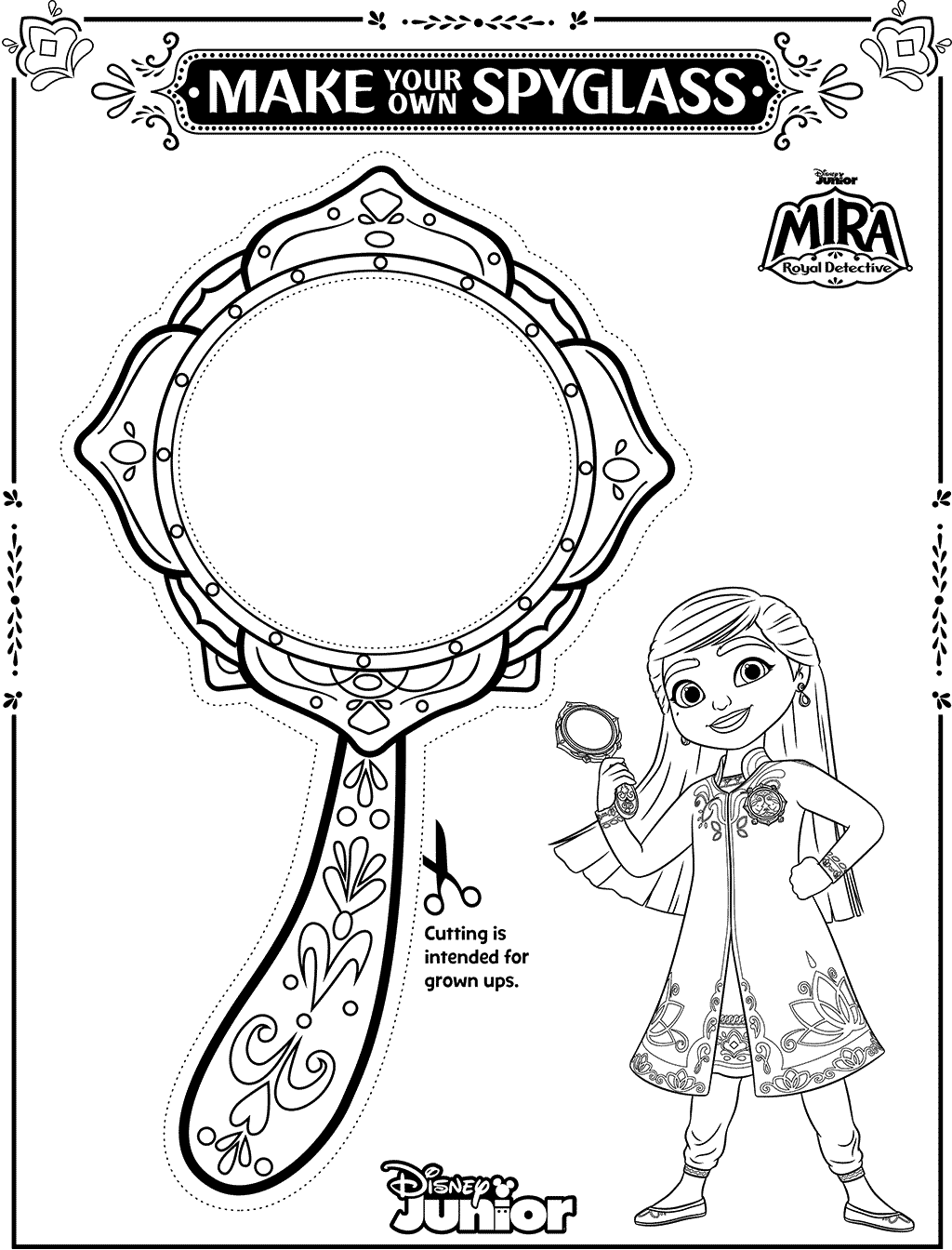 2. Mikku & Chikku – the two little mongoose pets of Mira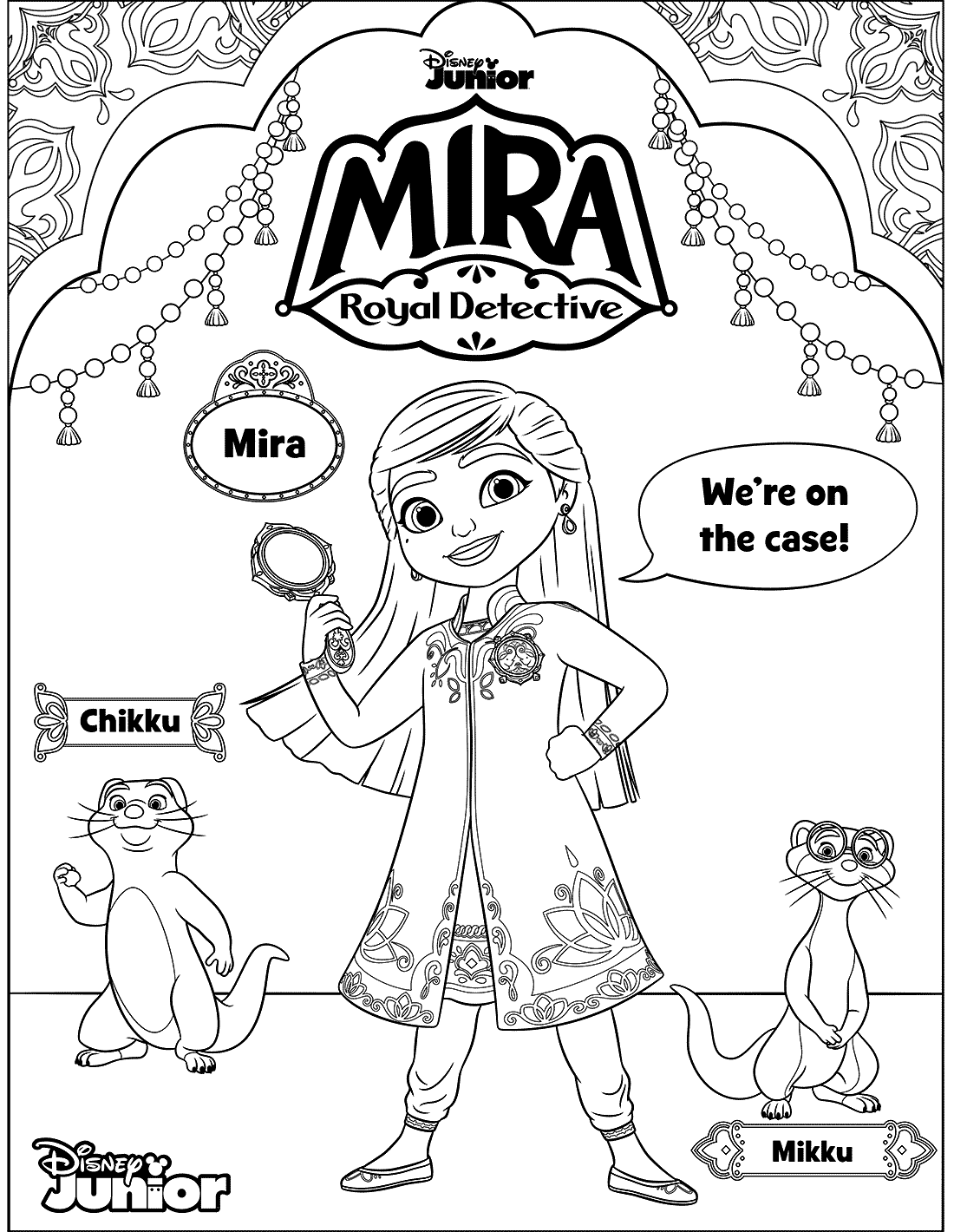 Mikku and Chikku are loyal pets to Mira and serve as the comic relief in the group. They also really love eating food. They are also very much determined to make Mira very proud of them; given the chance.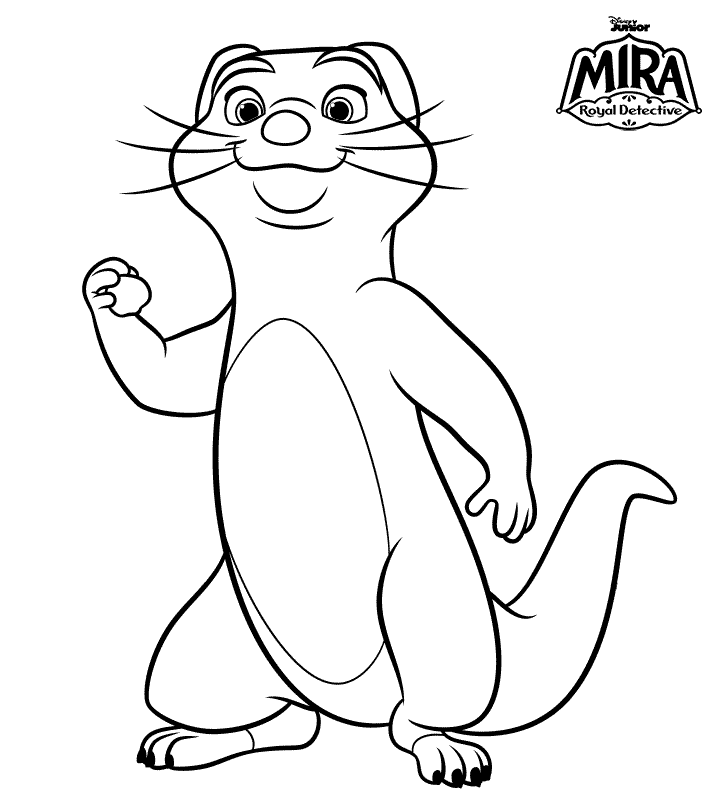 Chikku is a bluish-grey blue mongoose with brown eyes. He's much more chubbier than his brother, Mikku.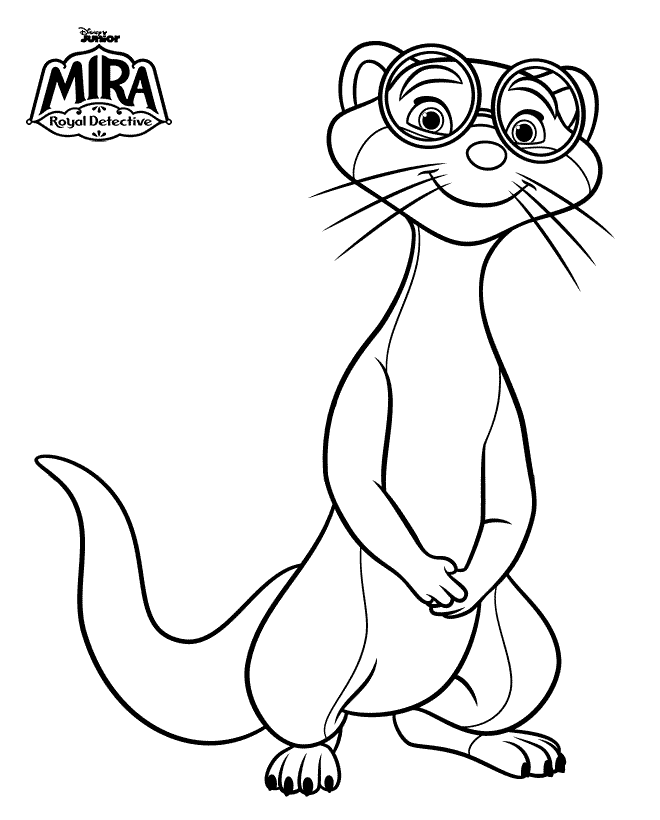 Mikku is a tan colored mongoose with red glasses and mint eyes. He is the tallest among the duo.
3. Anoop – The mount of Mira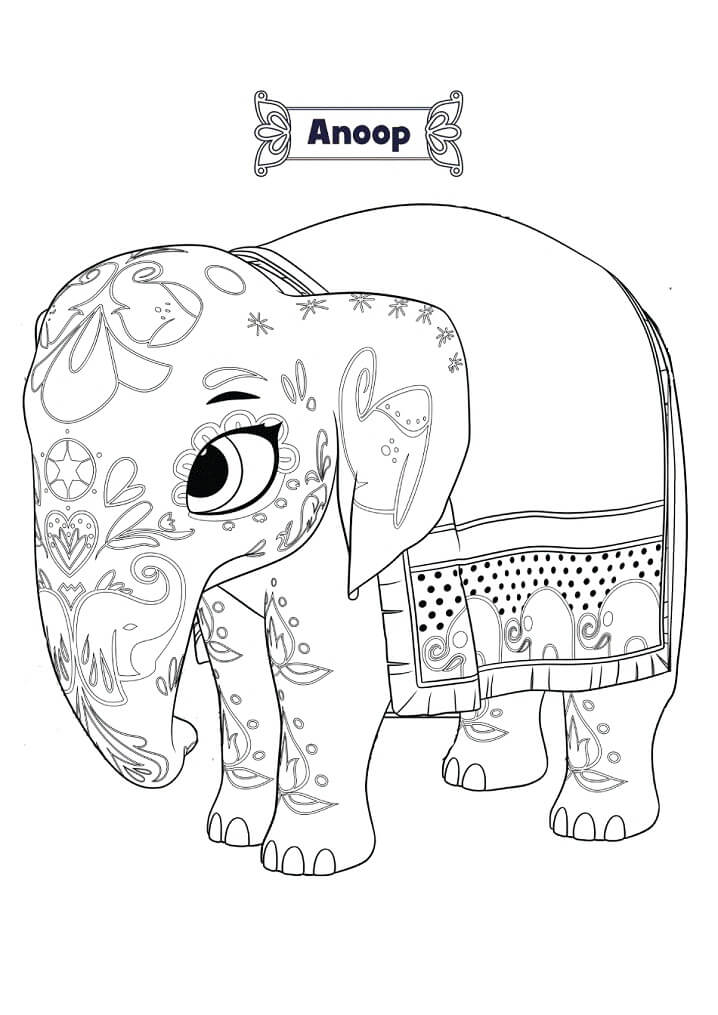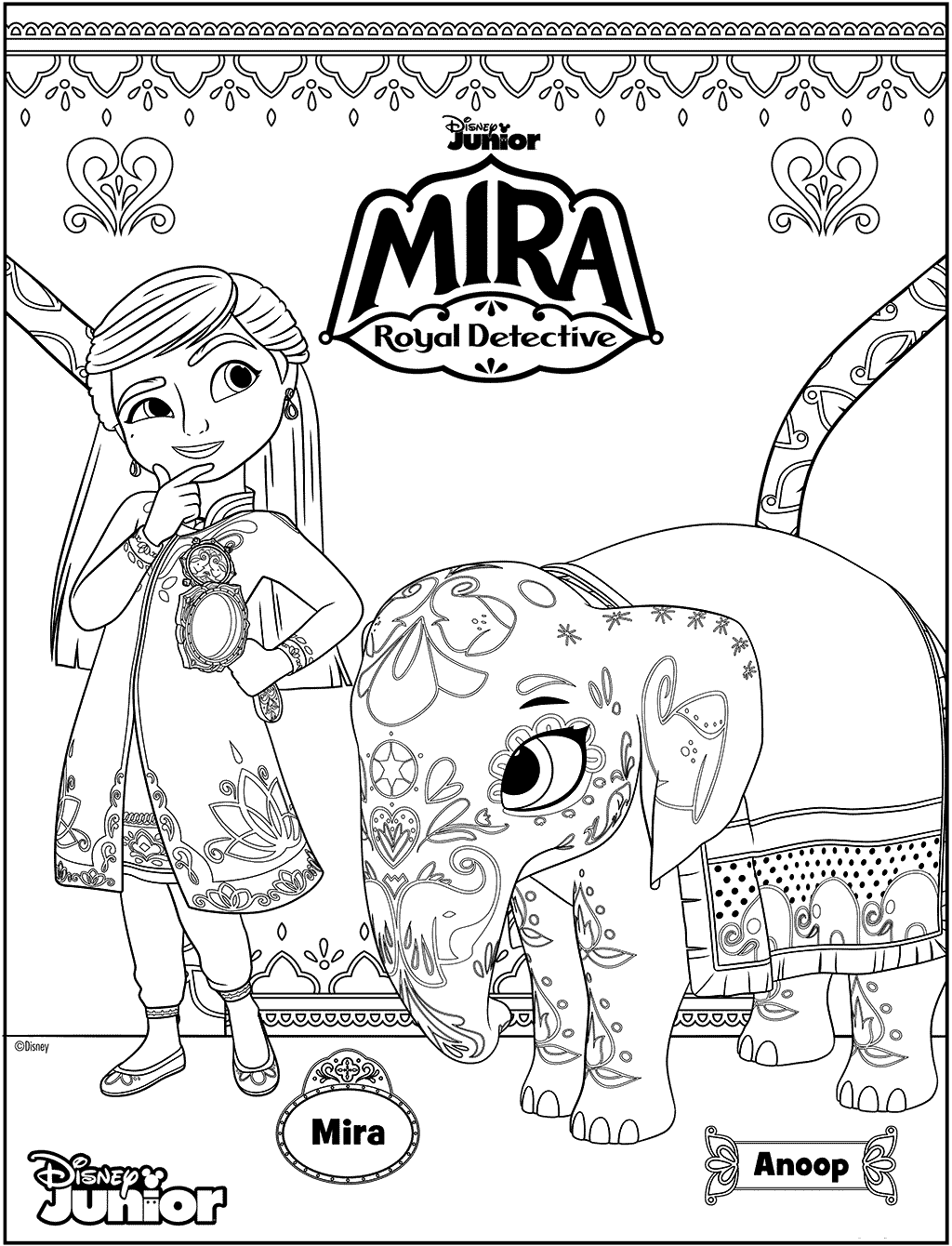 Try these delightful coloring sheets from the Disney Junior series Mira, Royal Detective! Get creative with new coloring pages — about Mira, pal Anoop, comical mongoose sidekicks Mikku and Chikku and a make-your-own spyglass.
[toc]
Today Articles