Everything your daughter needs to know about Hello Kitty
From the fact that Hello Kitty is not a cat to details like Hello Kitty is a twin, discover everything your daughter needs to know about Hello Kitty.
Have you ever seen Hello Kitty walking on the four feet yet? Of course, you'll never catch this Sanrio favorite walking on all fours. Because, Hello Kitty is not a cat. However she does have a pet cat named Charmmy Kitty and a hamster named Sugar. Her identity is much deeper than her feline façade: She's a third-grade girl living in London who is a friend to all and loves to bake cookies almost as much as she loves to eat her mama's apple pie. All this just makes everyone love her more.
Are you a fan of Hello Kitty? Here are some adorable products anyone who loves Hello Kitty just has to have.
Most people wake up and greet the day with a great breakfast. And imagine starting every morning with this Hello Kitty toaster, Hello Kitty microwave and Hello Kitty refrigerator trio. There's no way you walk out that door grumpy each morning with that cute face kick-starting your day.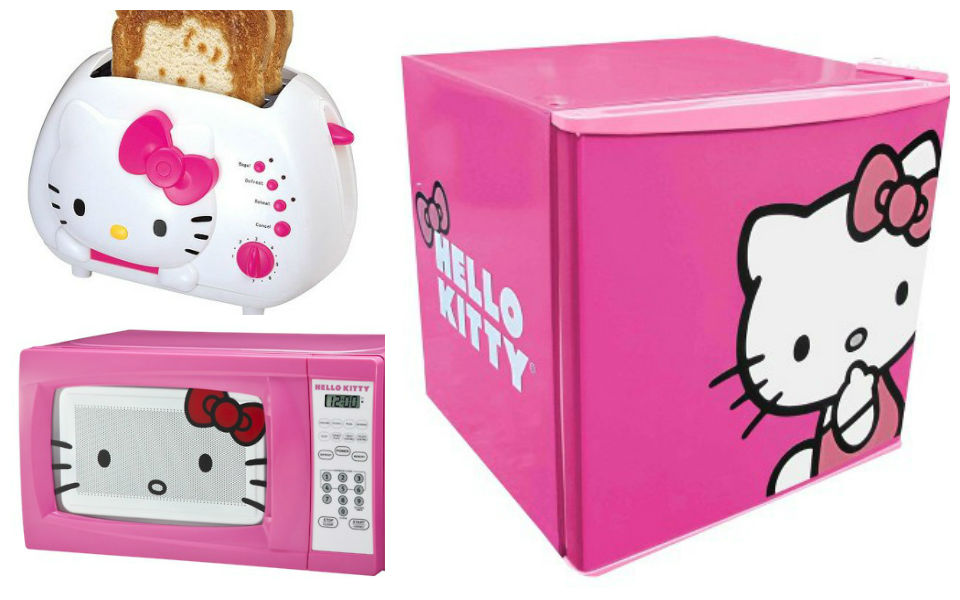 Then you'll definitely want to pick yourself up some Hello Kitty lollipop rings or Hello Kitty Pop Tarts. But don't worry, they're not made from real Hello Kitty so they're virtually guilt-free.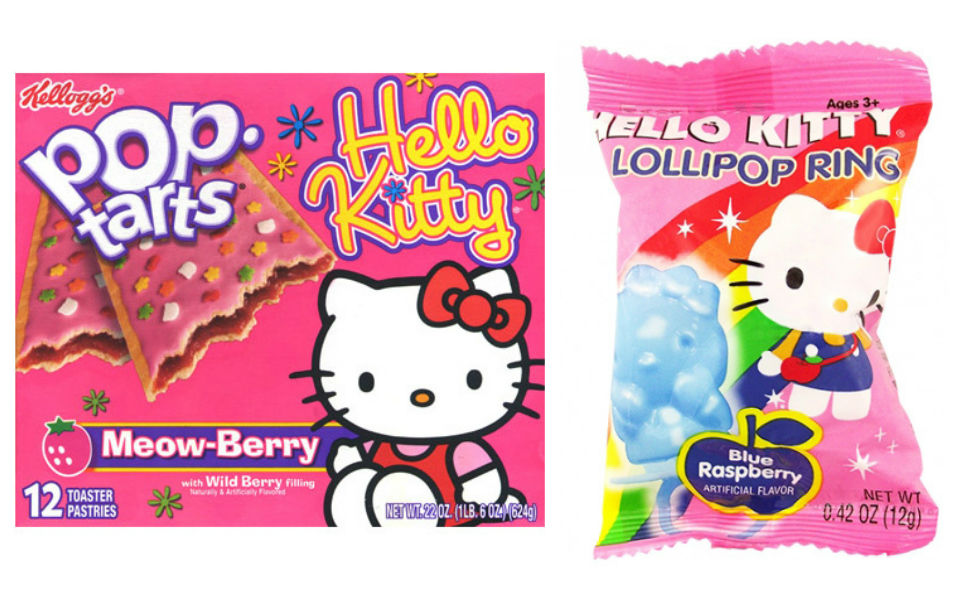 And, before you walk out that door, be sure to use your Hello Kitty hair dryer and Hello Kitty curling iron. Being a pretty kitty takes a little extra work but you're worth it.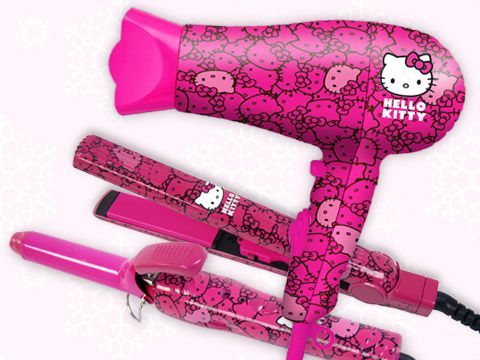 Now, you are out of the house to go to school or go to work. But, it doesn't mean you have to take a break from your Sanrio friend; you can kitty up your office or classroom with your Hello Kitty table fan and Hello Kitty computer mouse to be powered by cuteness.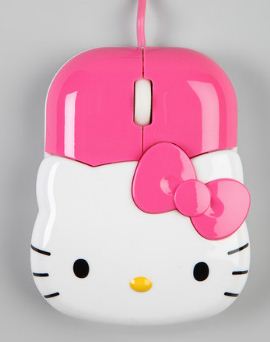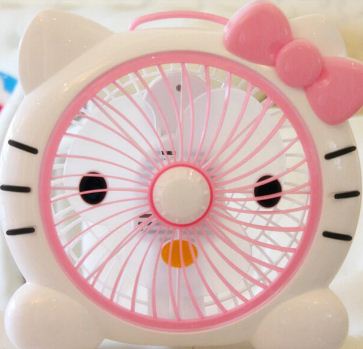 Finally, after a hard day of work or school, it's time to unwind; and Hello Kitty has just what you need. Snatch up a Hello Kitty guitar and Hello Kitty sewing machine. Or, a Hello Kitty taser (CNET) or even a Hello Kitty AK-47 (wired) if that's your thing.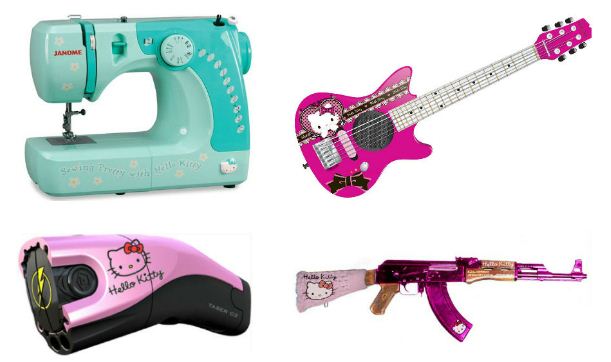 Wish you could have your Hello Kitty and used it!
Today Articles