15 Precious Moments of Hello Kitty
1. Hello Kitty Ballerina Figurine
Ready to perform a purr-fect pirouette, Hello Kitty is tu-tu cute in her polka-dot leotard. A sweet way to show a tiny dancer how special they are, or to show a good friend that the two of you are always in step.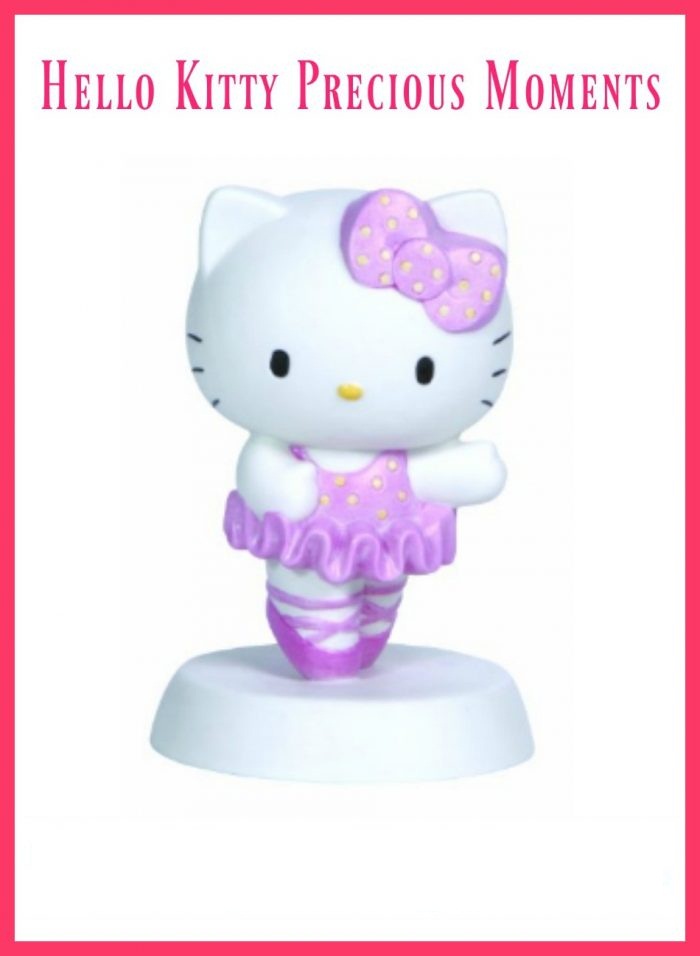 2. Hello Kitty Mermaid Collectible Figurine
Yes, the Hello Kitty Precious Moments mermaid is highly prized already as are all the other Hello Kitty Precious Moments collectibles. It was genius marketing really, to grab all the collectors of both Hello Kitty and Precious Moments together. Now there's a whole new collectible craze, Hello Kitty Precious Moments collecting.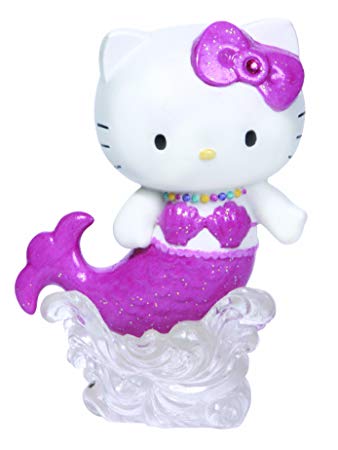 3. Hello Kitty Train Car Figurine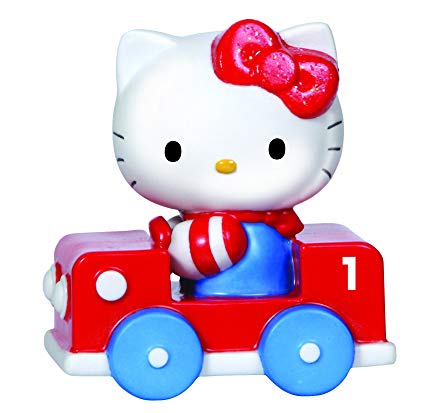 4. Hello Kitty Bumble Bee Figurine
5. Hello Kitty Happy Birthday with Balloon Porcelain Mini Figurine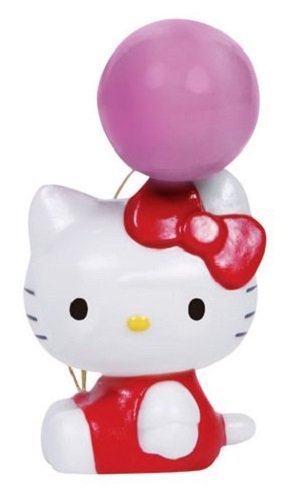 6."Hello Kitty Nerd" Figurine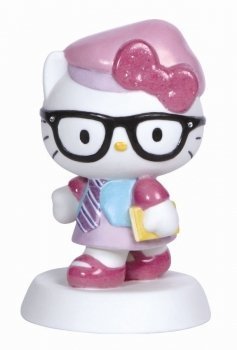 7. Hello Kitty Graduate Figurine
Hat's off to the hard-working graduate. Hello Kitty wears her commencement robes and tosses her mortarboard high in the air to celebrate the occasion. She makes a wonderful gift for graduates of all ages, a forever reminder of their achievements.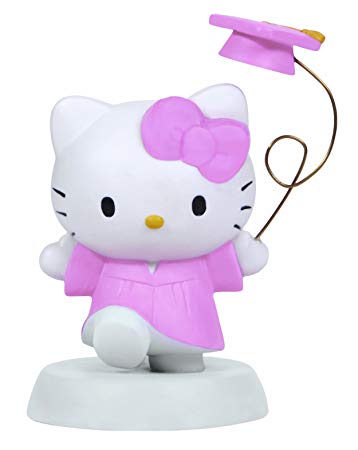 8. Hello Kitty Train Car Number 2 Figurine
So pretty in pink plaid, Hello Kitty stands atop her 2 train car. A thoughtful way to mark a second birthday, second date, or second anniversary.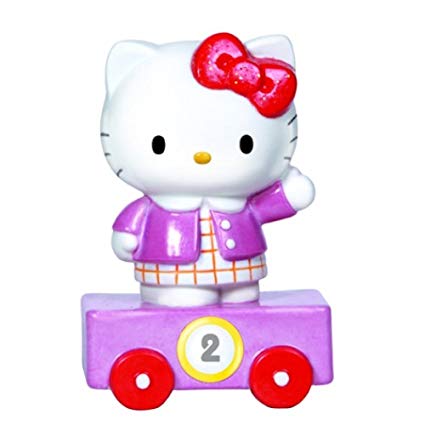 9. Hello Kitty Best Friends with Flowers Porcelain Mini Figurine
Best Friends!. Hello Kitty with Flowers Figurine. Part of Hello Kitty Collection. Made from porcelain. Approximately 1.75 inches tall (4cm). Manufacturers Packaging: Original Precious Moments labeled box. Made by Precious Moments. Officially Licensed by Sanrio.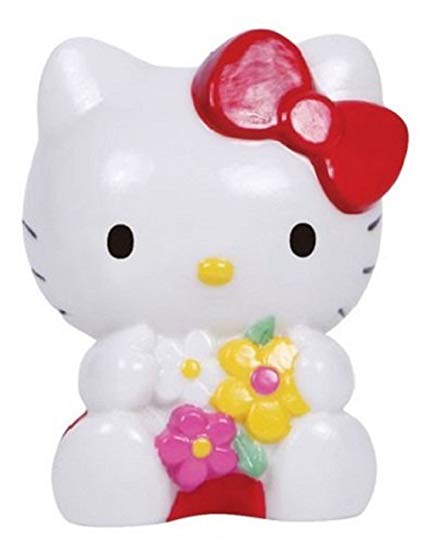 10. Helo Kitty and Mimmy Holding Heart Figurine
Sisters and best friends share such a special love. Hello Kitty and her twin sister Mimmy love spending time together and this figurine shows what special feelings they have for one another. A perfect gift for the one who is closest to your heart.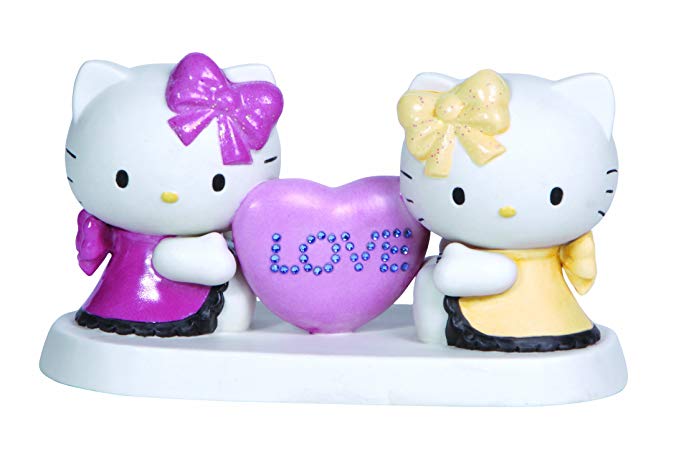 11. Hello Kitty and Teddy Bears Figurine
Hello Kitty has long been an ambassador of friendship and kindness. This sweet piece shows her hugging two of her best teddy friends. It's a beautiful gift to show friends and loved ones that they are always near to your heart. The Hello Kitty and Teddy Bears Figurine is already a favorite of the new Precious Moments Hello Kitty line of collectibles. Perfect for a nursery or a teenager either one. How can you resist those Teddy Bears and Hello Kitty?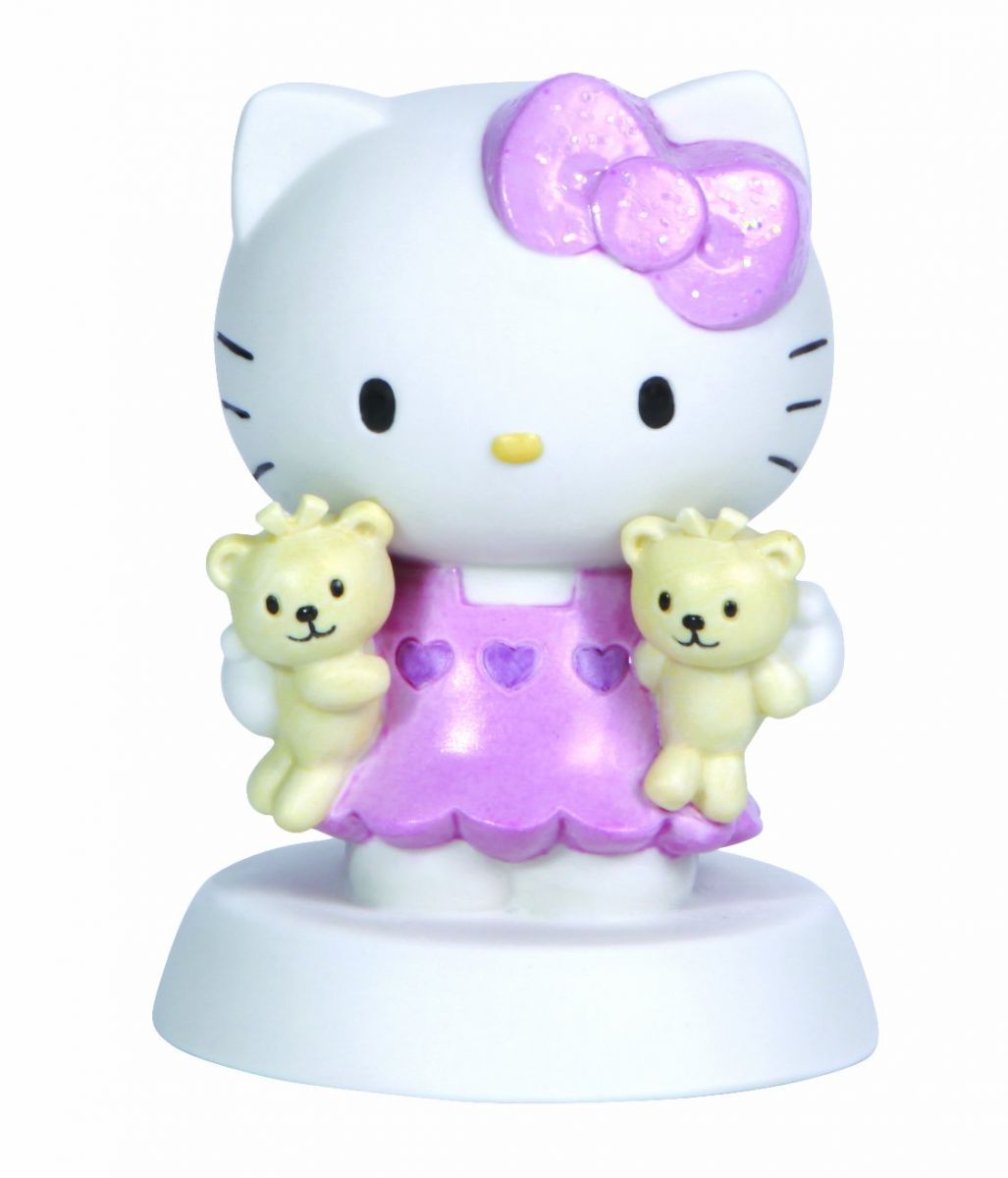 12. Hello Kitty Love You with Pink Heart Porcelain Mini Figurine
For any bride who loves Hello Kitty or Precious Moments either one, this will be a hit, trust me! What a cute gift for any Hello Kitty loving bride for her bridal shower or bachelorette party! Adorable just as a collectible or as a visualization tool. Hello Kitty with pink heart figurine, part of Hello Kitty Figurine made from porcelain, approximately 1.75 inches tall (4cm).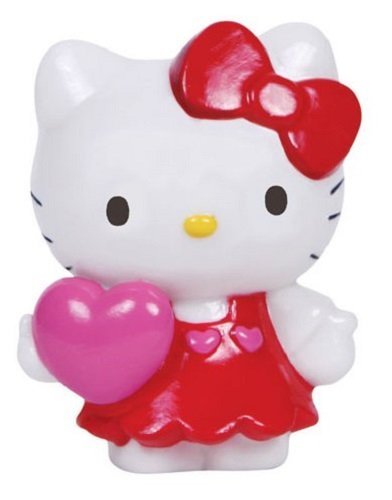 12. Hello Kitty on Tricycle Figurine
Hi you! Look who's rolling into town. Riding her bright red tricycle, perhaps Hello Kitty is on her way to school, or to visit one of her many friends. She has even brought an apple as a snack for her little journey.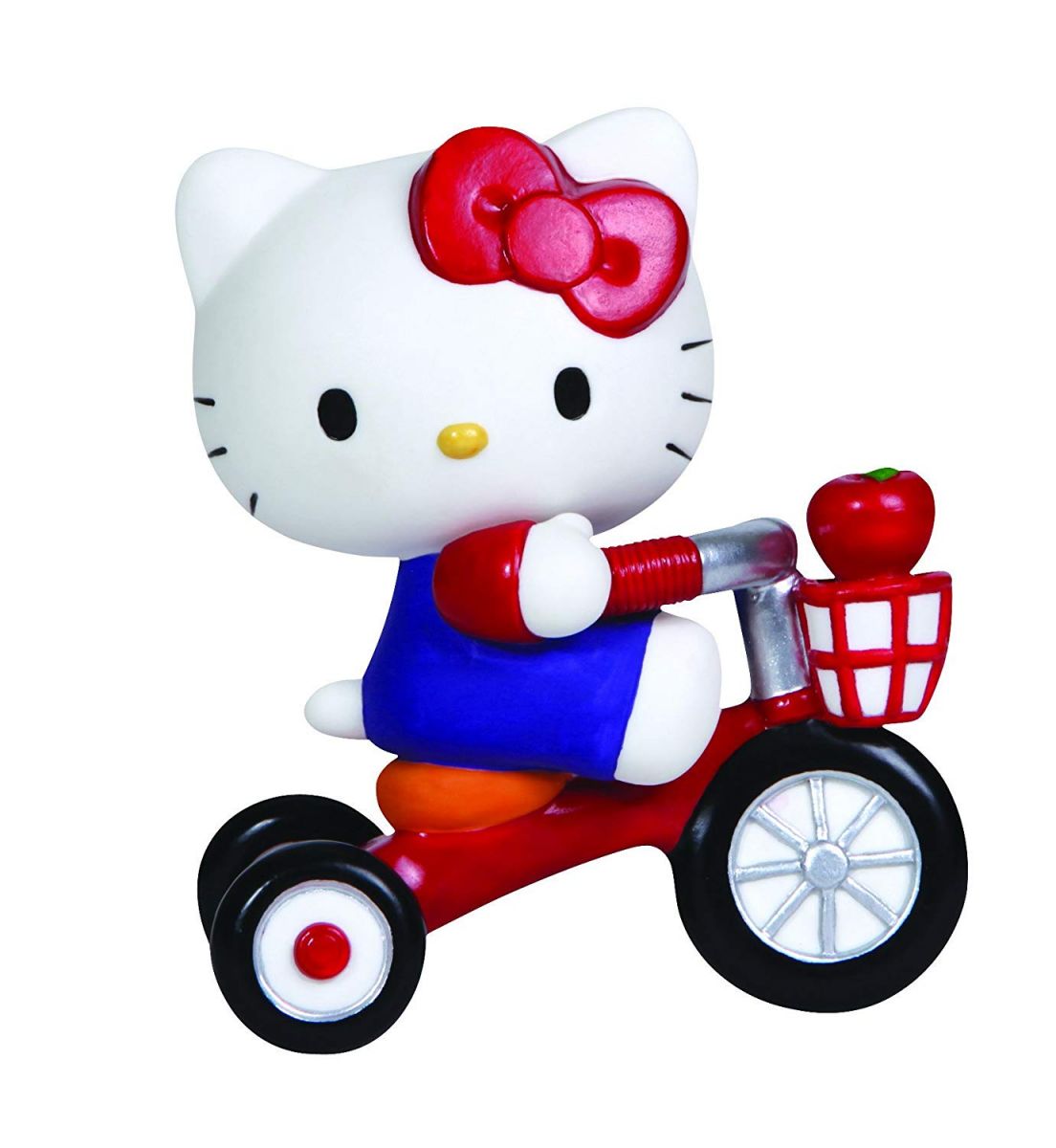 13. Blue Hello Kitty with Flower Figurine
In this figurine, everyone's favorite white kitty has donned a soft blue jumper and holds a flower with a pretty blue faux gemstone in the middle. This sweet little piece adds the perfect touch of "cuteness" to any room.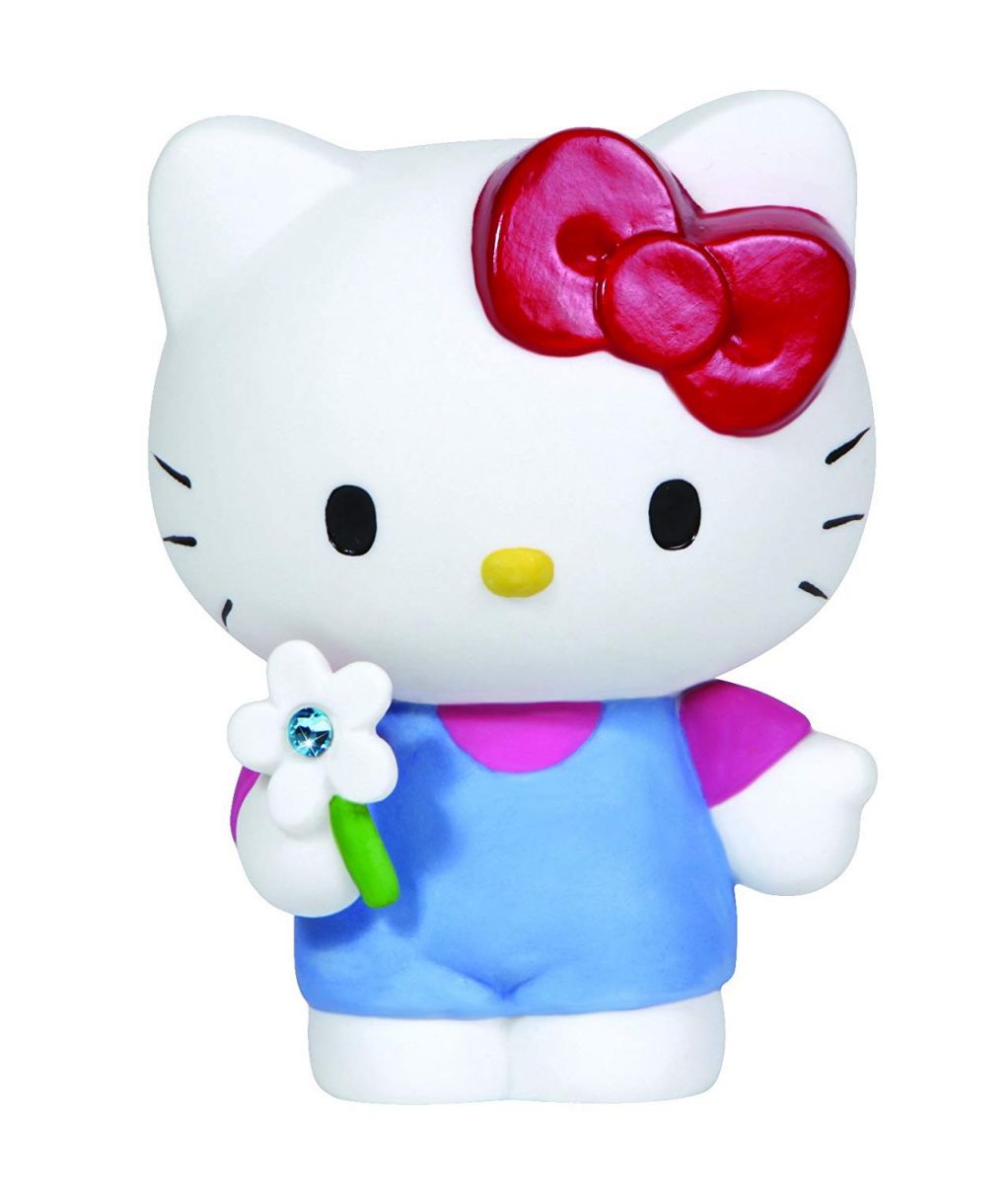 14. Red Hello Kitty with Flower Figurine
In this figurine, Hello Kitty dressed in a red jumper that is as crimson as a rose, with a flower and a faux gem in the center. She makes a perfect little gift for any happy occasion.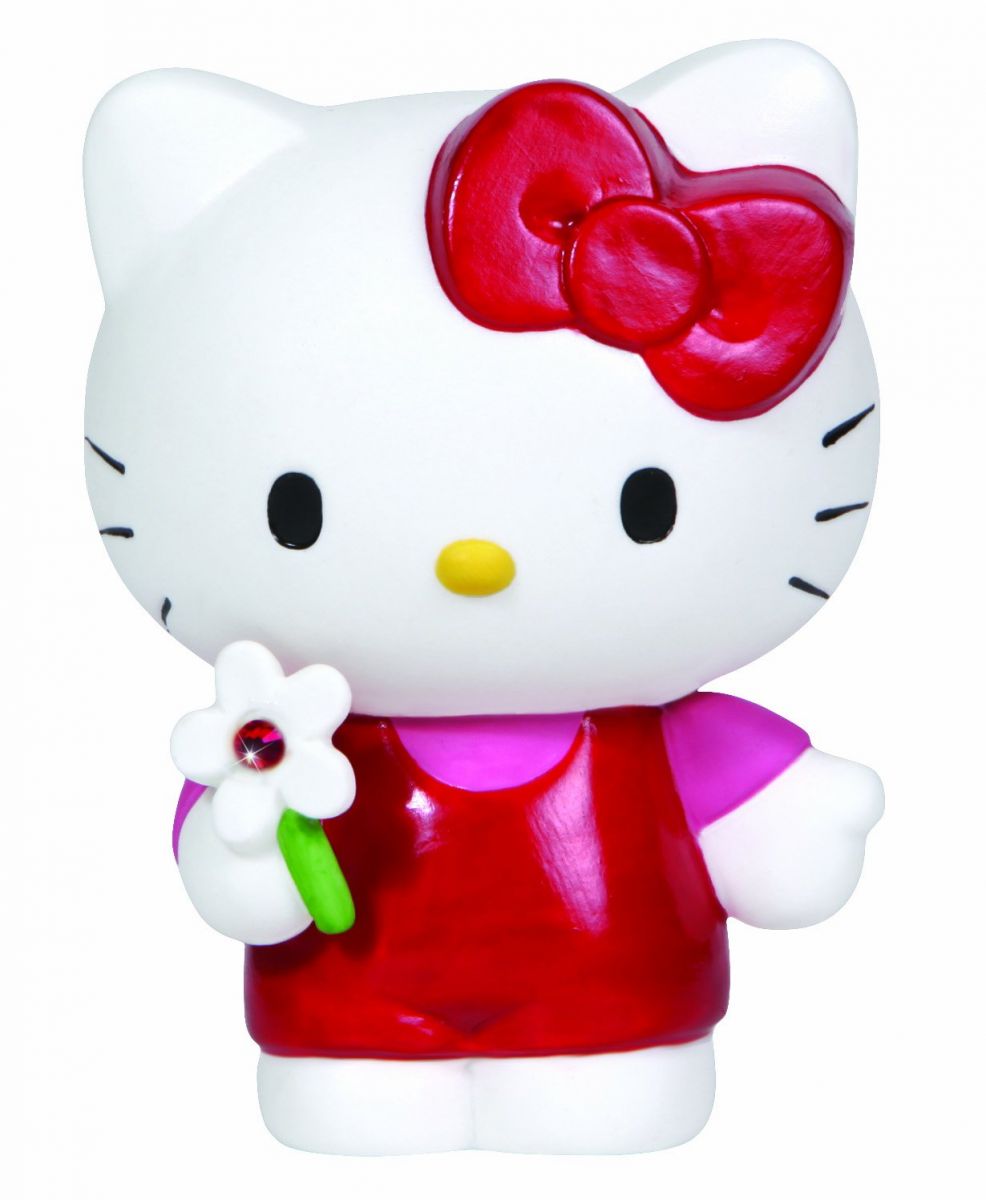 15. Hello Kitty Train Car Number 3 Figurine
Marching by to say Hi, Hello Kitty wears a smart red outfit and pink bow as she waves from atop her number 3 car. A great gift for the 3-year-old birthday girl.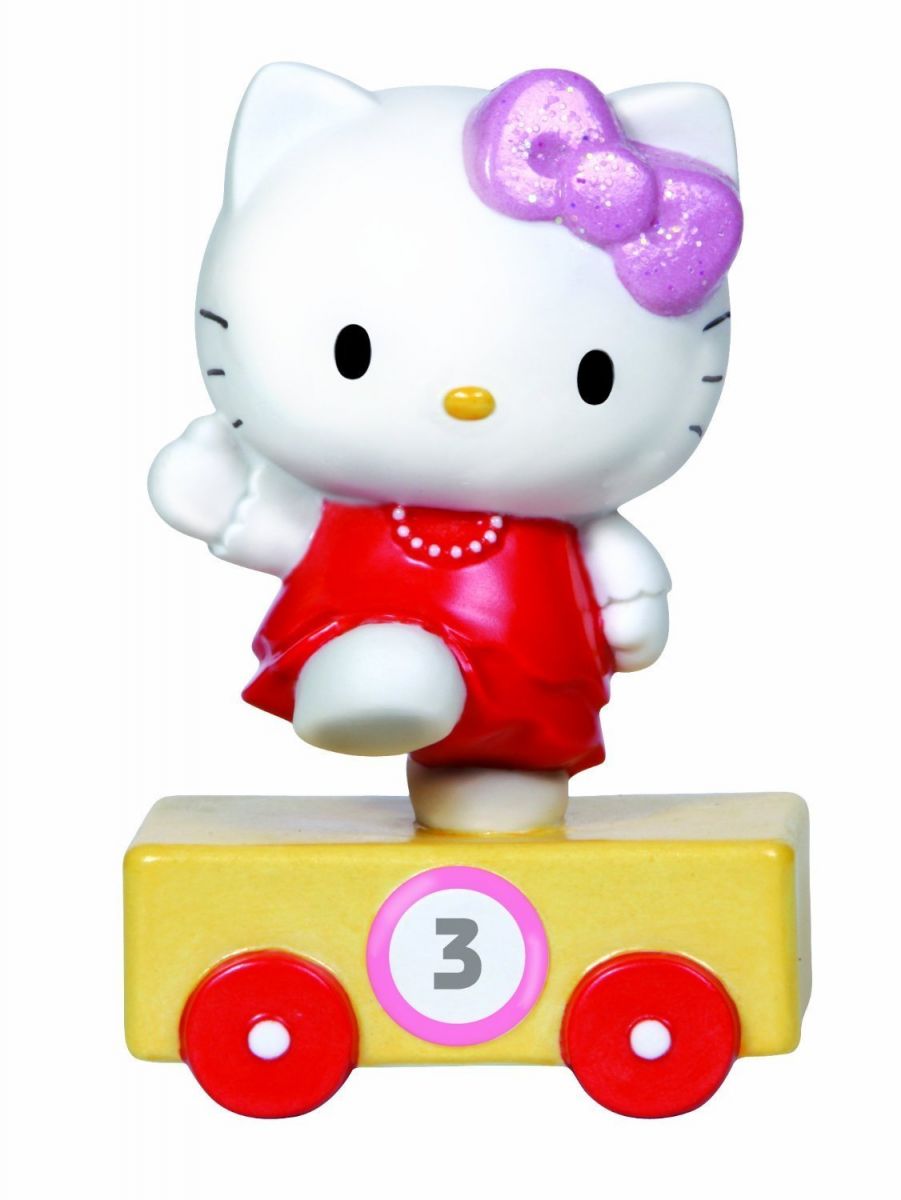 [toc]
Today Articles