Home
  »  
Coloring Articles
  »  Camping coloring pages: Discover the world's magic around you with just Camping coloring pages
Camping coloring pages: Discover the world's magic around you with just Camping coloring pages
Camping coloring pages: Discover the world's magic around you with just Camping coloring pages
Camping is a tourist activity, an outdoor picnic, often located in places far from the city center, such as forests, mountains, and parks. In other words, the purpose of Camping is to find places to visit. A quiet place, no hustle and bustle, mingle with nature, rivers, clouds, and sky. The children have been camping before, or some children have not been able to go Camping. You don't have to worry, because just with Camping coloring pages, the children will be like going to actual Camping.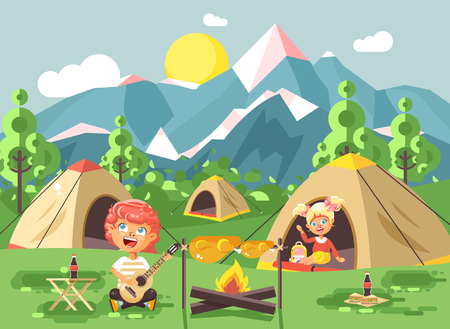 Children will know what activities they usually do when camping through camping coloring pages.
Camping brings back fond memories of childhood with family. Sleeping under the stars, smelling the fresh air, nights by the fire, exploring the trails, and exploring nature are just a few of the wonderful things that happen during a camping trip. Children share these memories with friends. Parents can share with their children and encourage them to reminisce about camping activities through camping coloring pages. We have many tent coloring pages, campfires, family camping, amazing camping scenes, and fun pages.
With the camping coloring pages, children will be acquainted with fun activities such as cooking rice outdoors, making a fire together, playing family or group games, lying outdoors watching the stars. Those are all useful, fun activities, helping to reduce the stress of work and study. Moreover, Camping also allows us to breathe fresh air and get used to another space that is friendly with nature. Outdoor recreation activities with family and friends will help strengthen family love and friendship.
Let's remember some camping activities when coloring camping coloring pages!
They are visiting camping places: Camping sessions at tourist places, scenic spots, beaches, etc. Organizers can combine Camping with sightseeing sessions, learning the history at the tourist destination.
Hiking, trekking combined with Camping: Hiking sessions are an opportunity for you to immerse yourself in nature, regain energy for your soul and improve your health. If your trekking session is long, prepare equipment for overnight Camping.
Fire and barbecue: It's great if the whole group camp in a new place and sits together around a fire. Prepare the necessary items to prepare for the night of the campfire. Don't forget to prepare meat, sweet potatoes, etc., to bake!
Group games: Team games are the first choice in camping sessions. Organizing team games will bring people closer together and have happy memories. You can consult and script some team games while camping.
Climbing: The mountain peaks are the goal of many young people today. Make yourself a camping plan by conquering a specific mountain. The feeling of camping on the top of the mountains and resting after a long tiring day of climbing will be the best experience of your life.
Or move with family and friends to a place with new space, eat, rest, play together to enjoy that fresh air.
We describe all those camping activities on our camping coloring pages. All you need to do is take crayons to paint on the picture and recall the activities you did with your friends and family. And if you have not gone Camping, this is also an activity for you to familiarize yourself with camping activities to prepare yourself with knowledge about this activity when having the opportunity to go with friends or family!
Our camping pictures: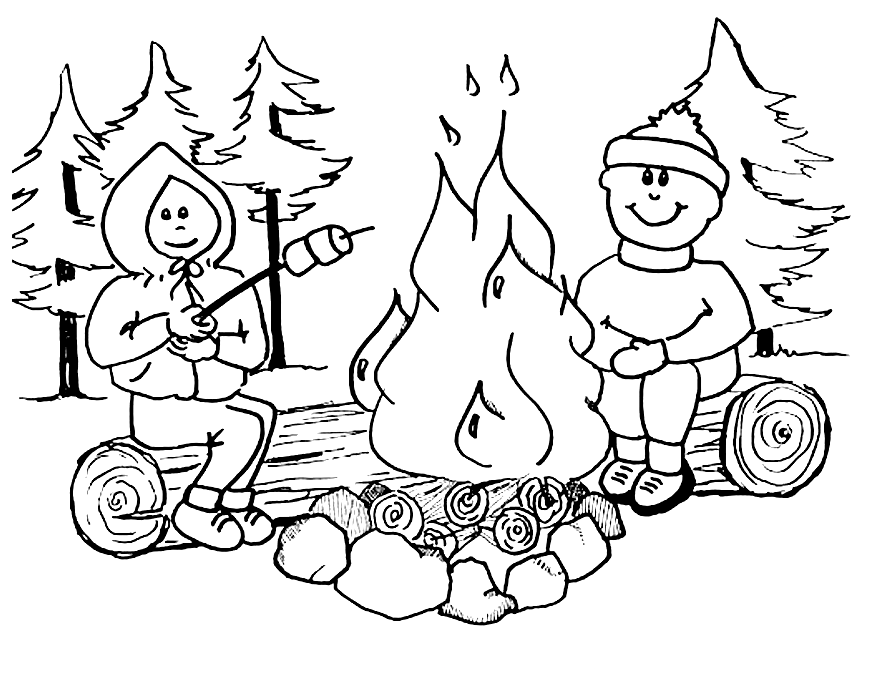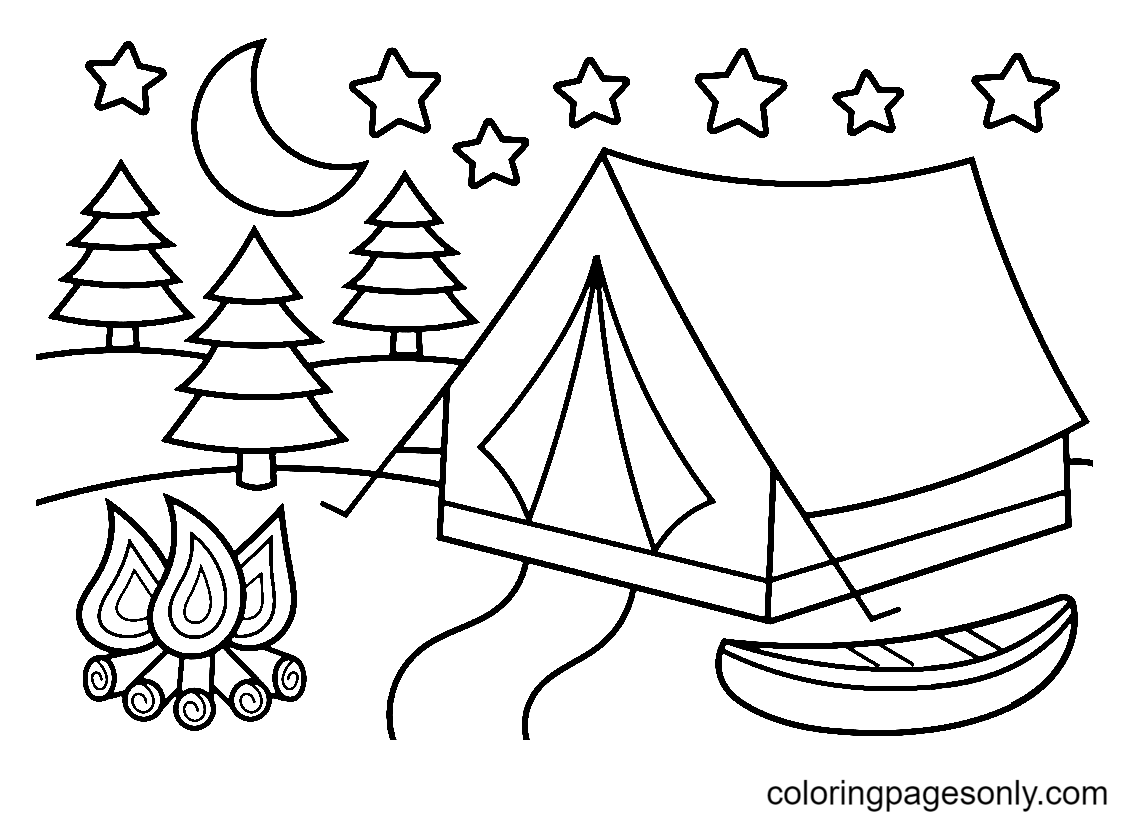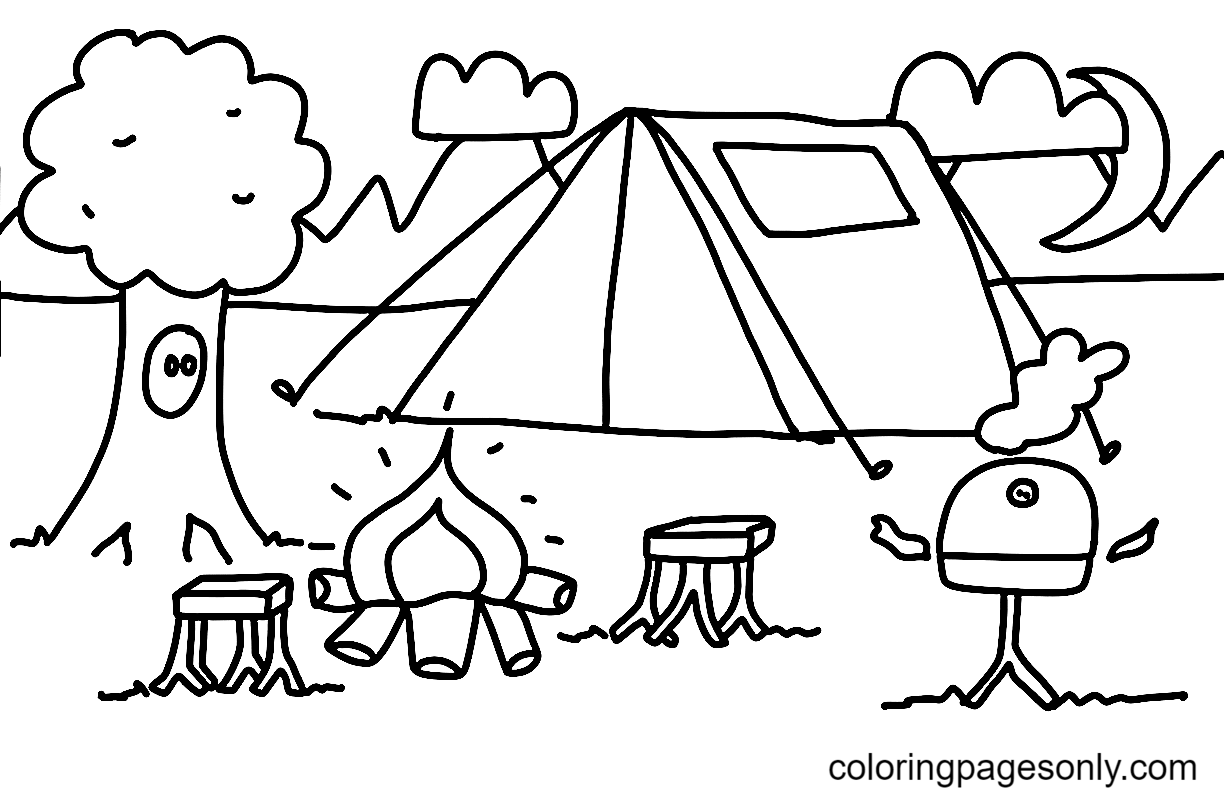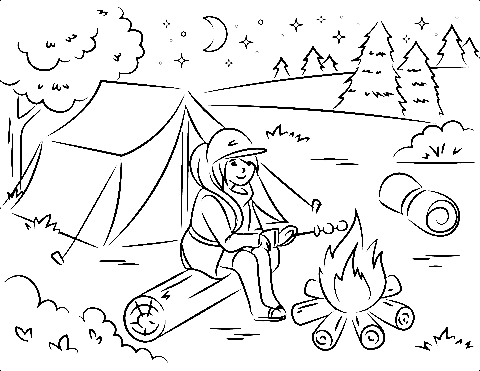 Conclusion:
We are sure that camping coloring pages will be very attractive to active little ones who love to have fun. Let's plan a camping trip with your friends through these camping coloring pages. We hope to see the smiles and joy of children playing with camping coloring pages. In addition, we also have a lot of coloring pictures with many other topics. I hope parents will prepare many coloring pages for their children to explore!
[toc]
Today Articles