Home
  »  
Coloring Articles
  »  Elena of Avalor coloring pages: Disney's first Latin princess movie inspiration
Elena of Avalor coloring pages: Disney's first Latin princess movie inspiration
Elena of Avalor coloring pages: Disney's first Latin princess movie inspiration
In 2016, Disney released a movie for children from 2-7 years old with the main character built as a novel Disney princess. Princess Elana the first Latin origin that Disney made. We created Elena off Avalor coloring pages with this character with a unique color that we hope will inspire the children.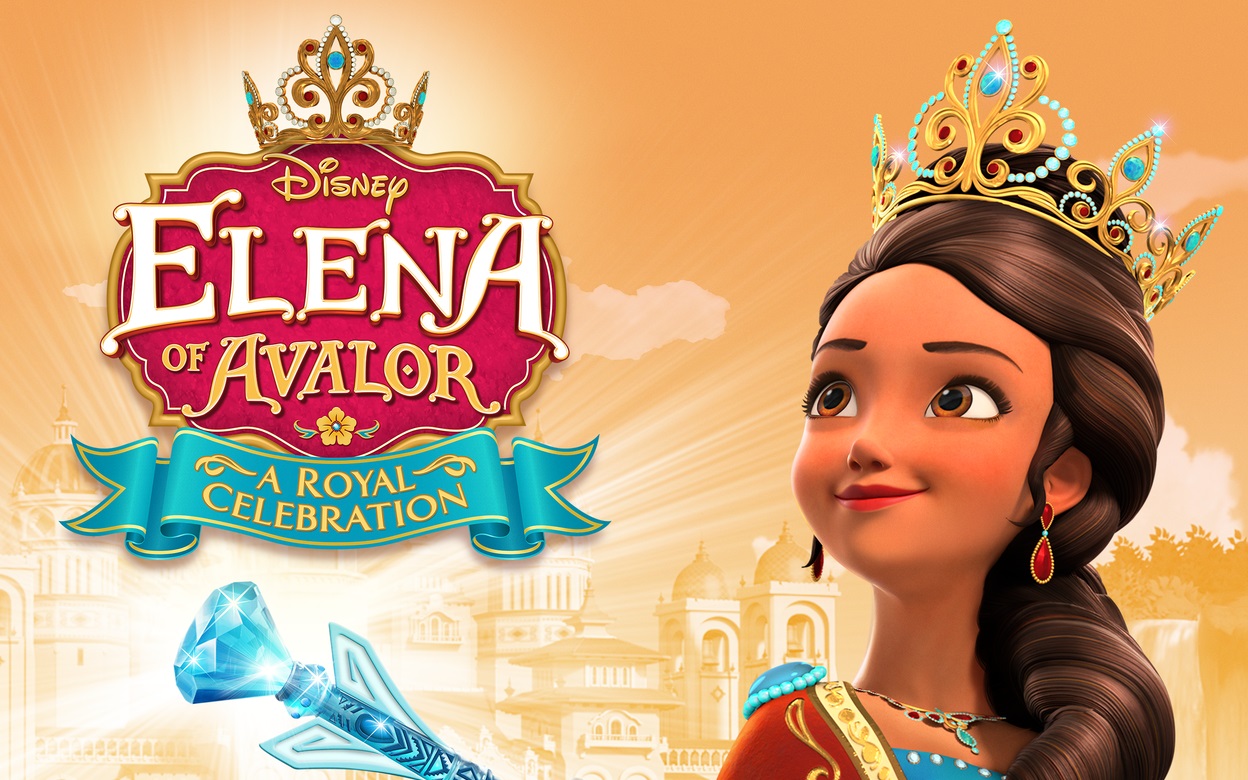 Who is Elana of Avalor?
Elana of Avalor tells the story of protecting her family from the evil witch Shuriki. The witch imprisoned Elena with a dark charm. Decades later, Princess Sofia discovered the truth about the amulet worn when joining the royal family. Sofia then begins helping Elena return to her human form and return to Avalor. Besides Sofia, Elena also has close friends like Mateo – a trainee wizard, and Skylar – a flying creature.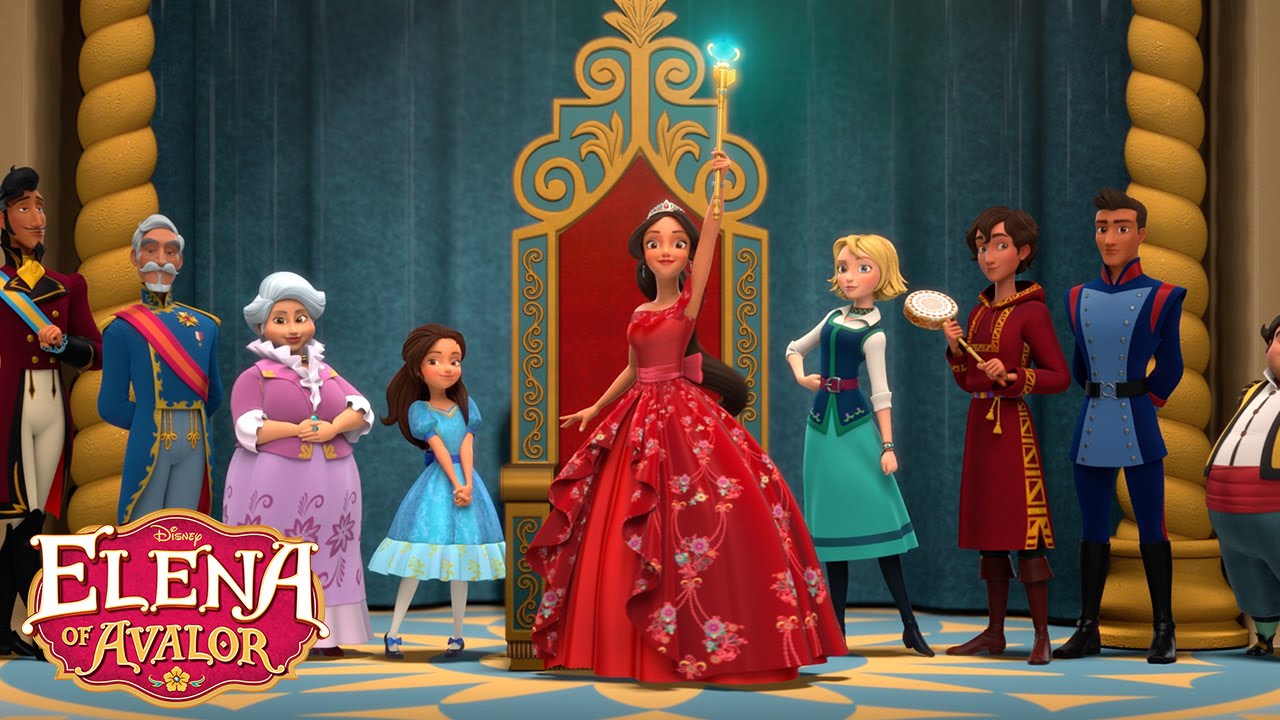 Elena of Avalor coloring pages brings children the cutest images inspired by the popular Disney movie Elena of Avalor that many children love. Elena is a confident and compassionate princess, raised in a magical kingdom, and the main character of the Disney movie Elena of Avalor. With the help of loved ones and spooky spirits, her adventures across the kingdom will help her understand what it means to serve as ruler of the kingdom. With Elena of Avalor coloring pages, kids will meet Princess Elena and characters like Isabel, their grandparents, Mateo, Migs, Zuzo, Luna, Skylar, and more. Let the children immerse themselves in the fascinating journey of princess Elena from Elena of Avalor coloring pages now. And little girls can also imagine her as Elena – a creative, kind, cheerful, brave young princess facing an arduous task – to save the kingdom from the hands of a poisonous witch. Evil and bring the inhabitants back to a happy life. From the Elena of Avalor coloring pages, children will learn the courage, justice, kindness, and thoughtfulness of Princess Elena. Use bright and vibrant colors to fill in the gaps on the Elena of Avalor coloring pages.
Elena of Avalor is a movie with fresh colors?
This movie is a plot that contains the right traits to please men and women without any discrimination. There are tense and sweet moments. The characters are all very emotional and warriors on the other. The excellent thing about the plot of this movie is the strong family bond. Elena fights with all her might and for the kingdom. You did that only to be close to her grandparents and older sister again. The bond with her family is shown in many ways: Disney movie series and constructive for children. Understand the motto no matter what happens, always rely on the love and support of the closest people. This sweet and engaging story has connected many small heroes to the screen. That's why we think that Elana of Avalor coloring pages will be beautiful and meaningful coloring pages for the little ones. Behind the colorful pictures is the whole story of the fighting power of excellent family love.
Unlike the image of Disney's princesses being gentle and beautiful, this time with the appearance of a 16-year-old little princess who is beautiful and strong and resilient, that will surely win the hearts of everyone and a lot of little friends. Princess Elena takes on a whole new color. If before, the children used to use bright colors to color Disney's children, this time, you will mainly use dark colors, especially Elena's skin. Elena's skin color will be the outstanding feature that makes this set of pages different from previous coloring pages about Disney characters. We hope that the little ones will always love the pictures and discover new things through this Elena of Avalor coloring pages.
Here are some pictures of Elena of Avalor coloring pages for your reference. We always prefer Elena of Avalor coloring pages that appear in a resilient, brave pose. There are also pictures of Elena with her friends, Elena, and her kingdom. Let's also choose the Elena of Avalor coloring pages you like the most.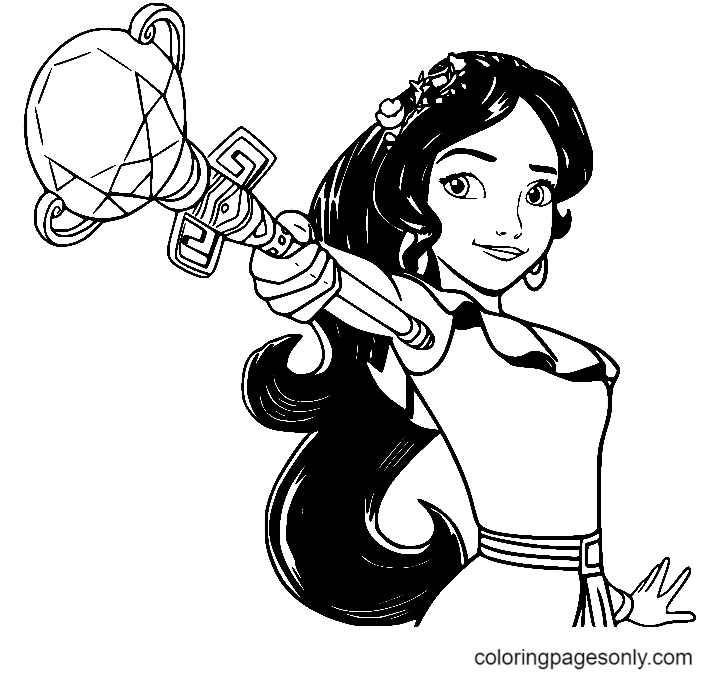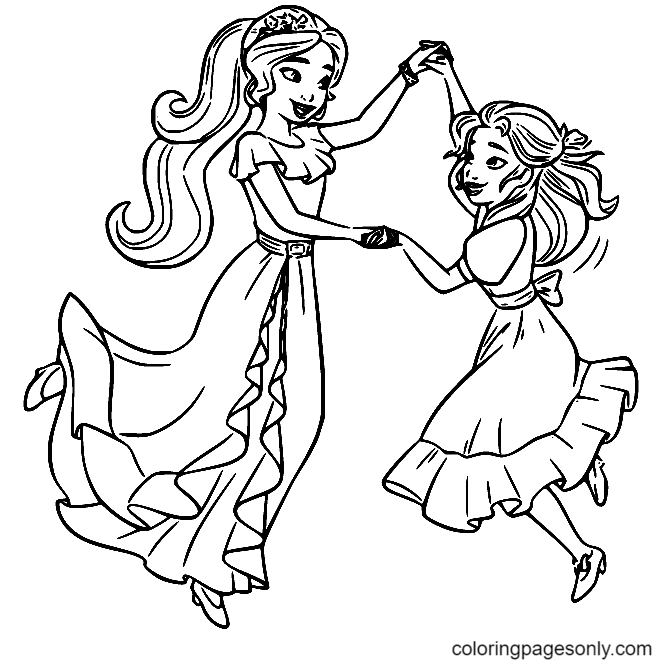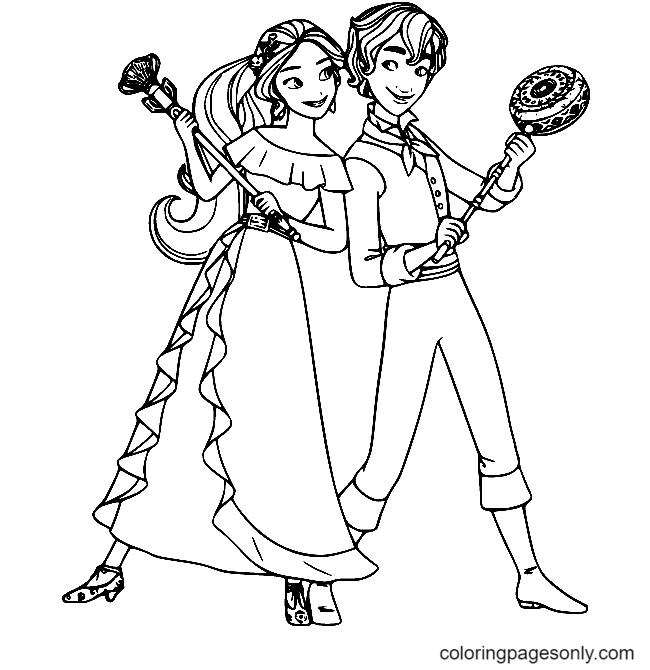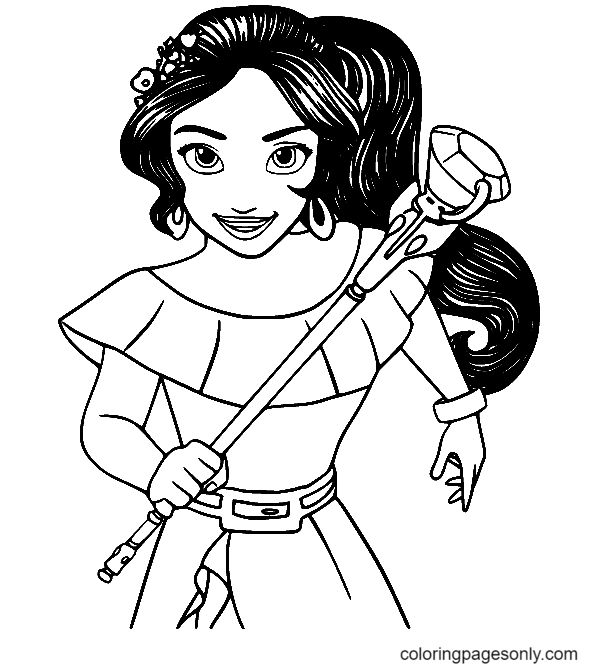 Conclusion:
After each set of our coloring pictures, we always hope that the little ones will have fun and be creative with different themes and characters. Not only that, there will always be lessons for the children. We hope that Elena of Avalor coloring pages will always be such beautiful and brave princesses to your children. Even in any situation, always bravely face it, and don't forget to love family and friends!
[toc]
Today Articles