It's All Good 2019 Wall Calendar
It's All Good 2019 Wall Calendar illustrated by artist/author Thaneeya McArdle. It's a positive combination into your life and send good vibes out into the world. 
 
Each month of this colorful calendar features an optimistic inspiration to reflect upon. This wall calendar who has sold over 3 million coloring books worldwide. 
The artwork in this calendar is fully-colored in Thaneeya's vibrant signature style, as shown in the preview images. As an added bonus, the calendar also includes one free, large inspirational coloring page to spark creativity, reduce stress, and promote mindfulness.
It's All Good 2019 Calendar includes an exclusive 12 x 12 inch coloring page illustrating the phrase "Do more of what makes you happy". You won't find this coloring page anywhere else.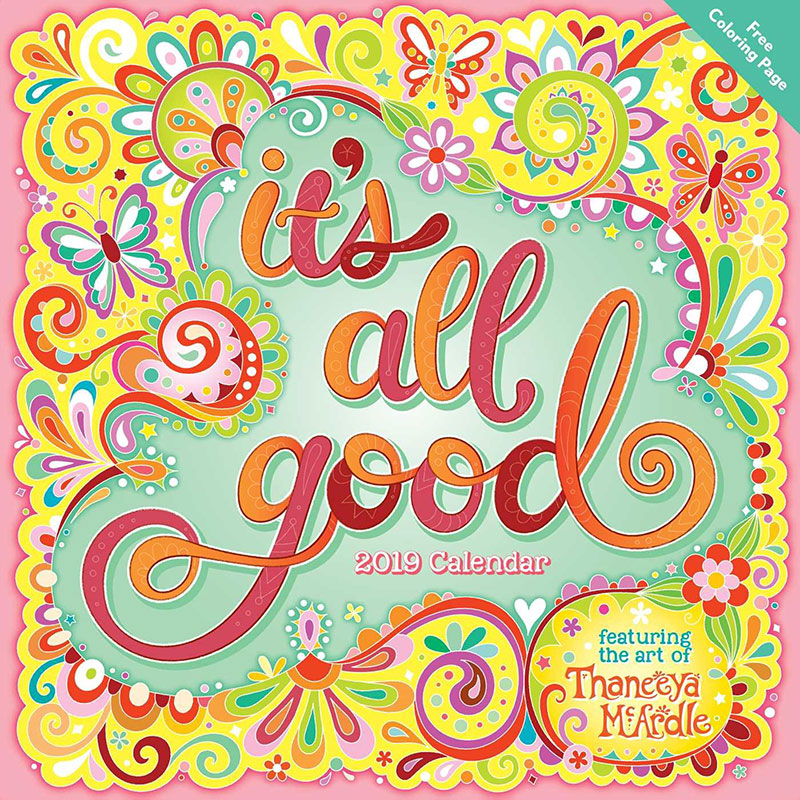 Today Articles