Snoopy coloring pages: The magic of friendship
If your children are bored with adventure, magic, or movies with many thrilling scenes today, let's learn a cartoon character in the movie about gentle friendship. We know that the image of the dog Snoopy is no longer strange to the young audience. So Snoopy coloring pages will be highly suitable for children who love this character.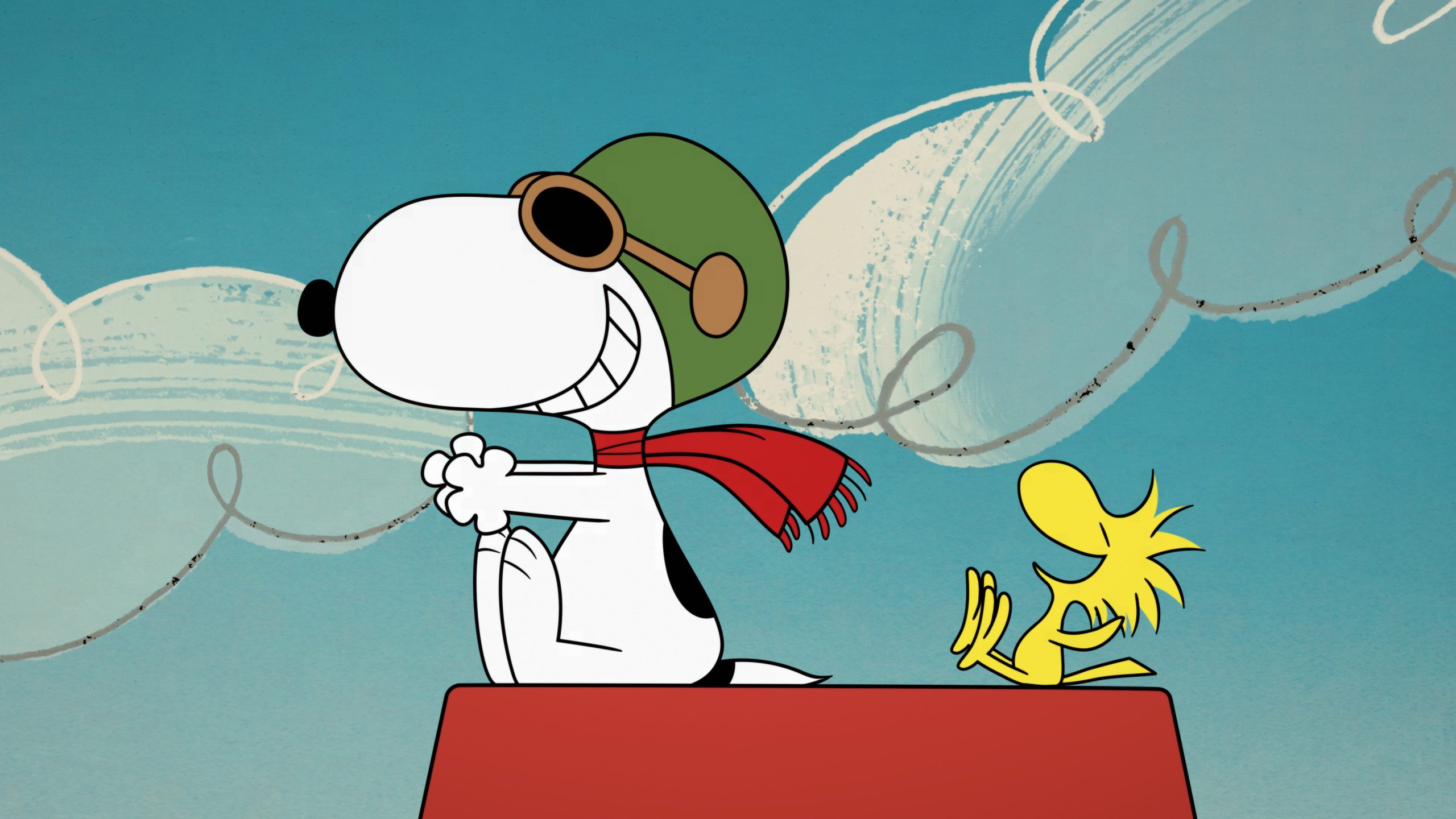 Printable Snoopy coloring sheets
Snoopy coloring pages: The movie about the magical friendship of Snoopy and Charlie Brown.
Indeed all of us are familiar with the cute and funny Snoopy dog image, always doing funny and cute actions. The Story begins when Snoopy is adopted by Charlie Brown and lives interesting days with his gentle, clumsy little master. Snoopy loves to imitate other animals, such as pelicans, elk, snakes, rhinoceros, and even Mickey Mouse, like a naughty dog. Stories surrounding Charlie Brown and Snoopy's daily life always create a feeling of familiarity and closeness with the "child fans". Therefore, this duo quickly attracted viewers, not only because of their cuteness but also because of the unique and novel details. In the new work The Peanuts Movie, the Story expanded as a small adventure, bringing viewers back to the world of childhood. The film follows Snoopy's adventures to fight his nemesis, Red Baron, while his young master Charlie Brown tries to win the heart of the Red-Haired Girl. More specifically, in this work, the audience will have the opportunity to meet Snoopy's girlfriend, who is none other than the lovely and graceful dog Fifi. The main Story is the connection of friendship and love between close relatives. It is a light-hearted movie, but not boring. Lovely characters like Snoopy and Charlie Brown are portrayed so cutely that the little ones will love them.
Snoopy coloring pages will be an excellent gift for kids.
Lovely images of the cute dog Snoopy and his gentle friend Charlie Brown will be fully included in our coloring picture set. We bring coloring pictures with cute and lovely characters that children love. Children can freely choose their characters and color them. They create new and unique images for each character, learn to color so beautifully, combine funny colors to create a striking and vivid picture. Snoopy coloring pages are suitable for children of all ages, with cute picture content that any child will surely like. Parents can also guide and participate in coloring with their children, learning about those cartoon characters. Snoopy and Charlie Brown are close friends. The Snoopy personality symbolizes the promise always to be a friend, a devoted, affectionate, and reliable partner. Charlie Brown always needs Snoopy to support, motivate and help him bravely to fulfill his dream. Hopefully, the children will also learn meaningful lessons about friendship like in cartoons and love animals more.
We hope that parents and children will support our products. In addition, we also have a lot of coloring products with different contents. Here are cute pictures of Snoopy and Charlie Brown. Let's choose the images you like the most to download and color with your parents. Our products here are all quality and completely free: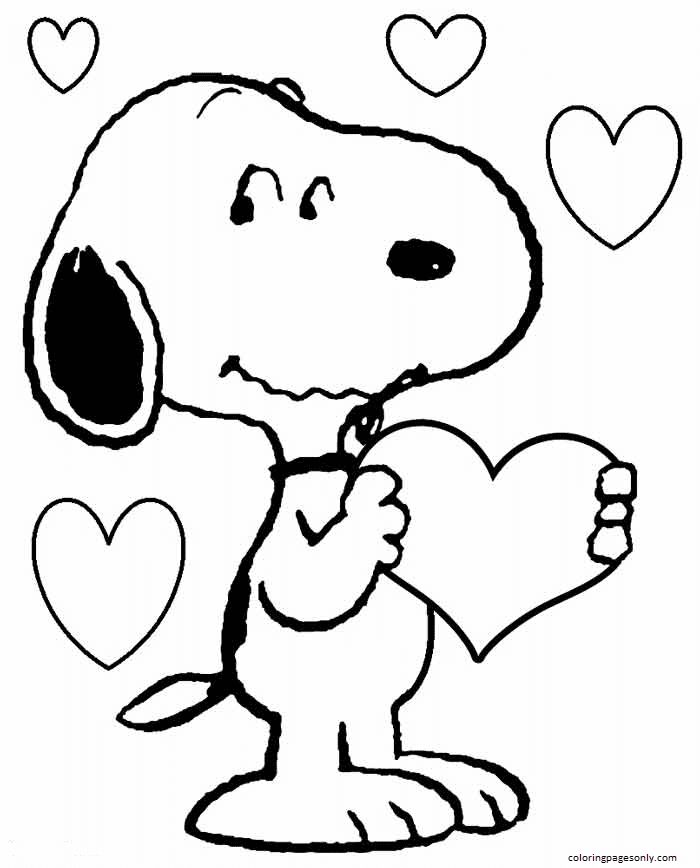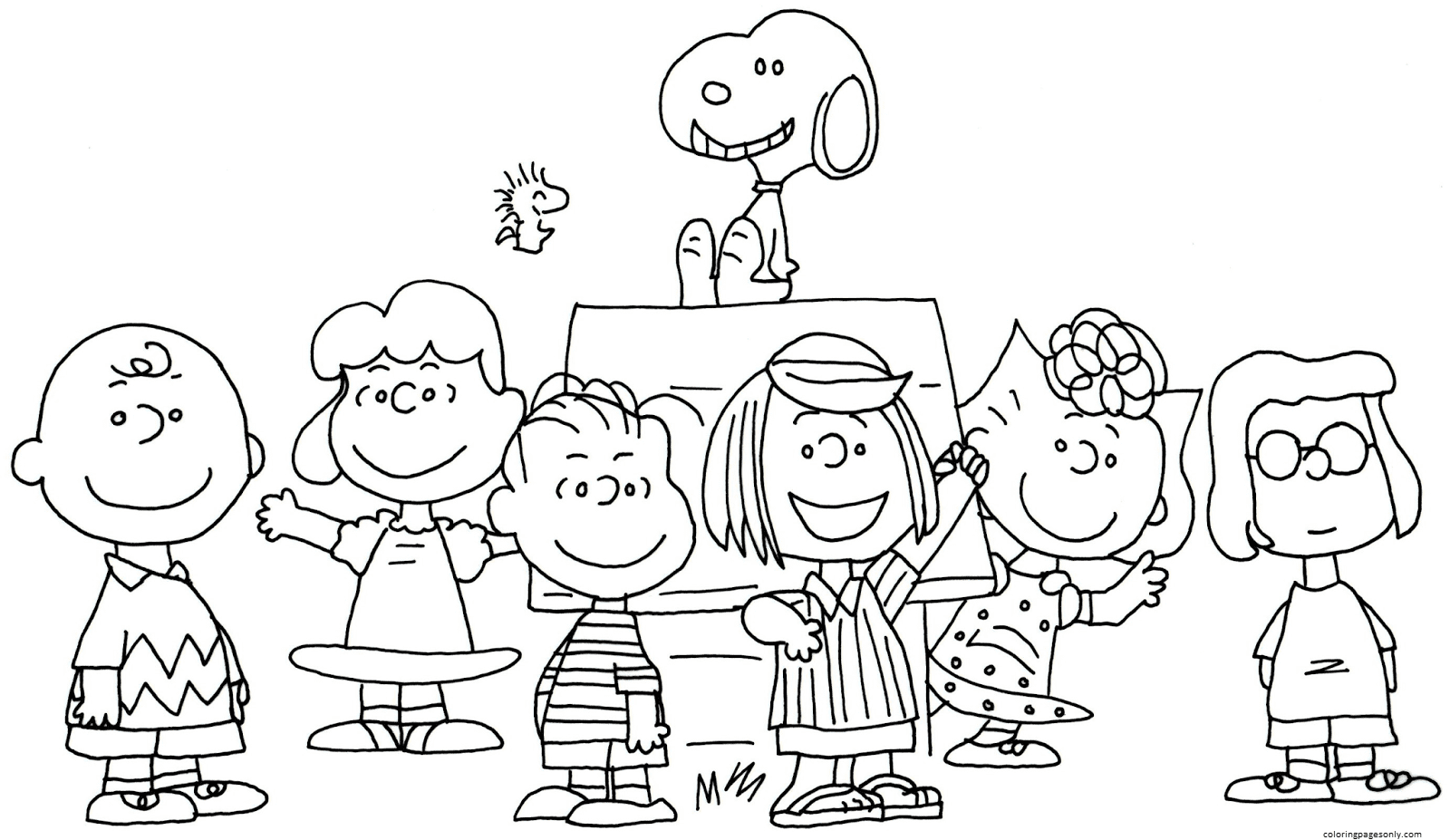 Charlie Brown, Snoopy And Peanuts
Conclusion:
Snoopy is probably the cutest, most intelligent, and most famous dog globally. We can easily see the image of this dog in many places, on clothes, on souvenirs, etc. I hope that Snoopy Coloring Sheets will be closer to the little ones, bringing them new experiences moments of leisure. If you have the opportunity, watch this cartoon about this magical friendship with your friends. And hope that you will also have a lovely friend like Snoopy.
Today Articles