Home
  »  
Coloring Articles
  »  Women's Day Coloring Pages: It is beautiful to make the meaningful gifts for the children's respect to women!
Women's Day Coloring Pages: It is beautiful to make the meaningful gifts for the children's respect to women!
Women's Day Coloring Pages: On the occasion of the holiday honoring the respected women of the world, please help your children show meaningful gifts to their beloved women!
Someone said: "More precious than money is gold. More precious than gold is a pearl. More precious than a pearl is a diamond, but more precious than a diamond is a good wife." A gentle wife is also a filial daughter-in-law, a compassionate and generous mother. And that's half of this world. But few people know that Women's Day has a great history and significance, parents and children go to find out to gain more knowledge.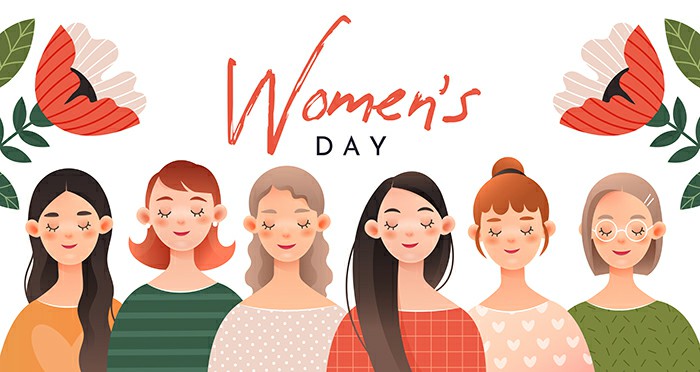 Women's Day
Every year on March 8, women worldwide is honored by humanity. Let's review the history of Women's Day 8/3 to understand more about this day.
March 8 begins with the movement of female textile workers in the US at the end of the 19th century. On March 8, 1857, textile workers stood up against their harsh and squalid working conditions in New York City. Two years later, in March, American women workers in the textile factory who formed the first union were protected and gained some rights. About 50 years later, on March 8, 1908, 15,000 women marched through the streets of New York demanding higher wages, reduced working hours, and the abolition of child labor. Later, the Socialist Party of America declared International Women's Day to be February 28, 1909. However, on March 8, 1910, at the Conference of Women organized by the Second International (Socialist International), 100 women delegates from 17 countries demanded the right to vote for women. The President of the Conference, Clara Zetkin, a German woman, proposed choosing a Women's Day to remember the women who fought worldwide. The conference decided to choose March 8 as Women's Day, a day to unite women's struggle with the slogans: "8-hour working day", "Equal work", "Protecting mothers" and children".
Since then, March 8 every year has become the ordinary struggle day of working women worldwide, a demonstration of the will to fight women worldwide fighting for national independence and democracy, peace and social progress; for the welfare of women and children.
In 365 days of a year, women have their day to be cared for by society and compensate for the disadvantages and hardships in life. They always silently sacrifice and endure to build family happiness. Therefore, they deserve to receive more respect and care from the other half of the world, sharing with them the difficulties of work and family. No one can deny the significant role and responsibility of modern women: They are both housewives and social workers, contributing their energies to the development of the country, Not only that, but they also hold a noble role as a mother, carrying the burden of giving birth to children and raising them to become human. Women today are gradually asserting themselves as beautiful women, not as weak as before.
Children color Women's Day coloring pages to give these gifts to dear women.
With the desire to create entertaining game products for children, we also want to carry the meaningful messages of those gifts. Coming to the coloring page, we want children to learn more about the year's holidays, lessons about the history and meaning of those holidays. From there, you will know more knowledge and understand more about the great merits of women. You will learn how to cherish and love your mother very much, know how to love your sisters, and know-how to listen politely to grandmothers and teachers. The women around us are all precious people. And through the gift of a women's day coloring pages, children can learn more about this day prepare small gifts for their beloved women. Our women's day coloring pages are flowers, gifts, respectable women. Parents can download Women's Day coloring sheets for their children to practice coloring, giving those beautiful pictures to the women around them. Those are also small gifts that contain a lot of love from the little ones.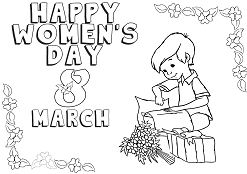 Happy International Women's Day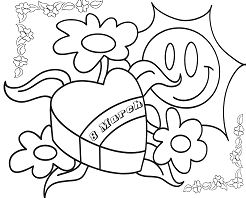 Cute International Women's Day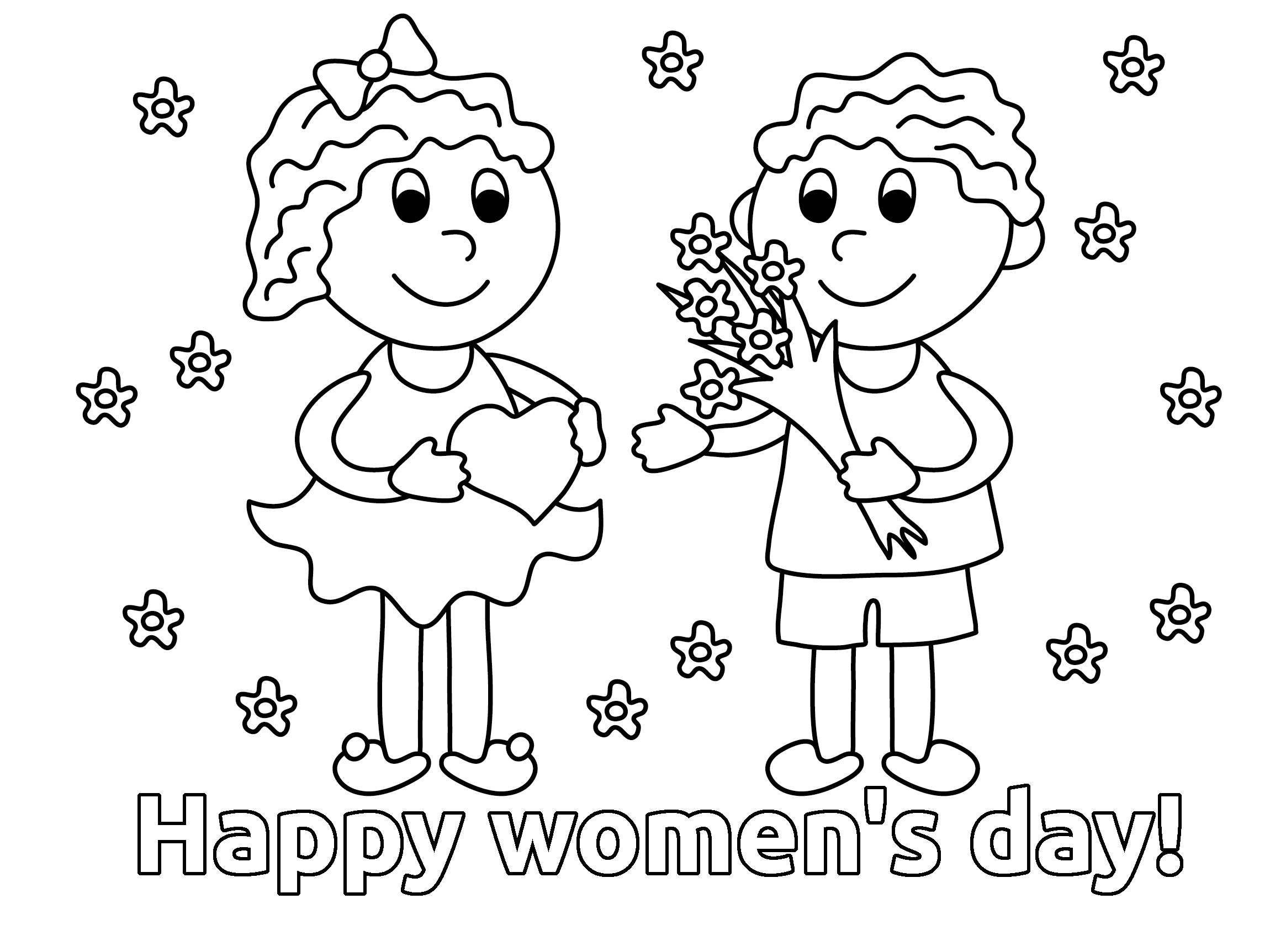 Conclusion:
We hope the children will understand more about the holiday through the Women's Day coloring pages, be grateful, and respect women. Please color the beautiful pictures here to give to the person you love. Our coloring pages have a lot of different topics. Parents can refer to and download Women's Day coloring sheets and other coloring pages to give gifts to children to show their passion for hobbies.
Today Articles