Home
  »  
Coloring Articles
  »  Hockey and Sports coloring pages: Orientate children to a healthy lifestyle with skills to participate in practical, fun activities
Hockey and Sports coloring pages: Orientate children to a healthy lifestyle with skills to participate in practical, fun activities
Hockey and Sport coloring pages: Orientate children to a healthy lifestyle with skills to participate in practical, fun activities. Getting used to and practicing sports is like learning while playing because children can learn many life skills they don't get at school.
For example, children learn leadership, communication, teamwork, sharing, goodwill, responsibility, adaptability, problem-solving, and conflict. At the same time, develop good qualities such as perseverance, honesty, humility, and good manners when winning or losing.
If your child can color and learn about sports simultaneously, it will be interesting because he can learn to color and learn about sports simultaneously.
Hockey and Sports coloring pages will be a great gift and suitable activity for your baby this summer.
Football, basketball, and soccer are sports played on hard ground. As for hockey players, they must combine speed and agility with being able to play on a large ice platform.
So what exactly is hockey? Most of it is a relatively new concept to us. It is a team sports competition, where two teams are arranged to compete against each other.
The two teams try to control a ball or a circular disc into the opponent's net with a hockey stick. The corresponding score will be awarded when the ball hits the opponent's net.
Ice hockey athletes must have a more complex technique than grass hockey. Athletes competing in this content of the two teams must wear an extra pair of ice skates to compete directly on the flat ice.
The athletes must make a ball of rubber with a diameter of 76.2mm into the opponent's net. To compete well in this content, athletes must utilize many skills, including the ability to stand on large ice, plus speed and agility to control the match by themselves.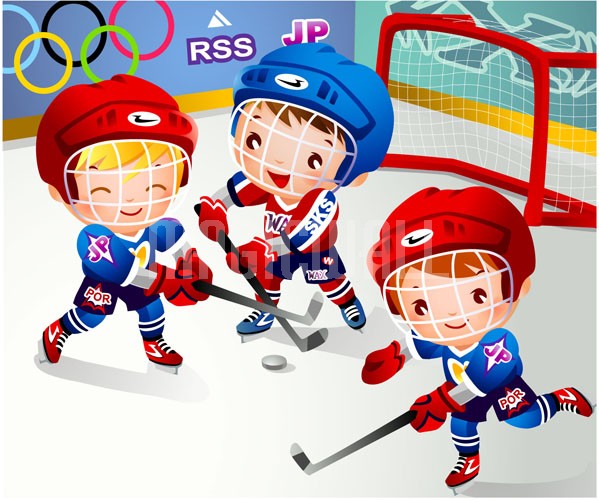 Printable Hockey coloring sheets
The difference between football and ice hockey is noticeable, therefore, easy to understand. We can say that football and ice hockey are two games played by two sides with more differences than similarities.
While it is true that both games are played on large fields, namely football fields and hockey fields, there is a big difference between them when it comes to the areas in which they are played.
However, it is not only the pitch, the equipment required, the number of players on a team, and the match length that are all different in football and ice hockey.
It is interesting to note that both sports require a considerable amount of physical and athletic strength when playing the game.
If parents want to teach their kids about hockey, you don't have to take them to the field because our Hockey Coloring sheets are available. Hockey fun pictures, famous hockey players, and more are compiled at Hockey Coloring sheets.
Eye-hand coordination improves, and your child will begin to know the colors of hockey pictures. Through hockey coloring pages, children learn about coloring skills, practice concentration, and perseverance, and they also learn about a new sport called hockey, which is quite a popular sport.
Still, few children will be able to participate in the game because of the high health requirements and the technical level to ensure safety. Therefore, hockey coloring pages will be an excellent gift for children this summer that parents can refer to it.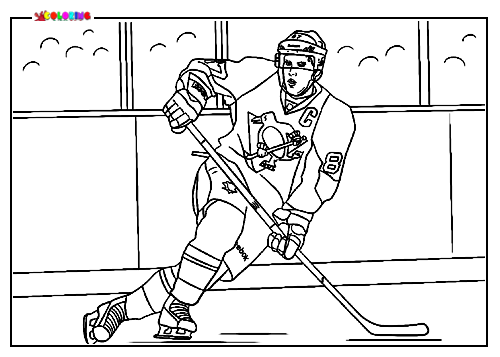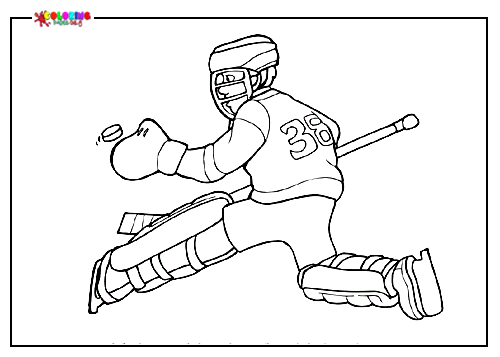 Sports coloring pages: What does sport mean for children's training and development?
"Sport" means all physical activities, highly competitive and purposeful to use, help people improve their skills, develop intellectual, and create health excitement for participants and entertainment for viewers.
Today, people consider sports activities to maintain health, increase their kidneys' skills, and have good physical fitness. All sports are regulated by their own rules appropriate to their actions and are managed effectively and organized by organizations on a large scale to ensure fair results.
Sports include many activities, as well as different sports such as football, basketball, volleyball, long jump, swimming, and their benefits, are never-ending.
In general, the benefits of sports are to maintain and increase health to perform other jobs, fight diseases, create flexibility for the body, train the spirit of competition, practice teamwork, unite, improve their skills, and bring a significant source of income for participating athletes.
Today, we always encourage everyone to participate in sports, especially children; sports will support children's physical and mental development.
Physical activity is excellent for children's bone growth, helps keep bone density high, and reduces the risk of osteoporosis. Participating in sports activities helps children become more confident.
Sports and games allow children to work in groups and make friends. Participating in a team sport will enable your child to meet new friends and personalities.
As a result, your child will learn teamwork and cooperation with everyone – which will come in handy as he grows up! Sports activities bring many benefits to children, both physically and mentally.
Sports help children develop weight, keep their spirits up, reduce stress, and many other benefits. Therefore, parents should encourage children to play sports and exercise regularly is what parents should do.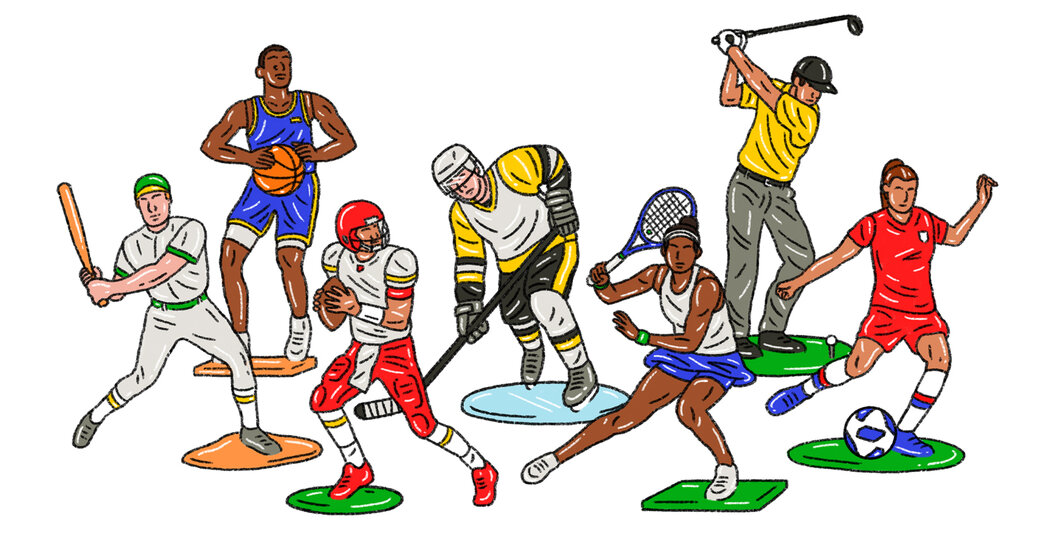 Printable sports coloring sheets
Searching for sports with sports coloring sheets will be an excellent way for parents to introduce their children to sports worldwide. Sports like Football, Hockey, Volleyball, Basketball, Tennis, Swimming, Boxing, Baseball, Badminton, Cycling, Soccer, and many more for parents and kids that children can quickly learn.
Sports coloring sheets contain many sports played all over the world. Sports coloring pages allow children to unleash their imagination and creativity.
It not only helps children to express their creativity, but parents can orient their children to exercise their health through sports; Children's passion for sports can also be awakened when we color sports.
Parents, let's create a favorite collection for your baby to enjoy playing with colors right now.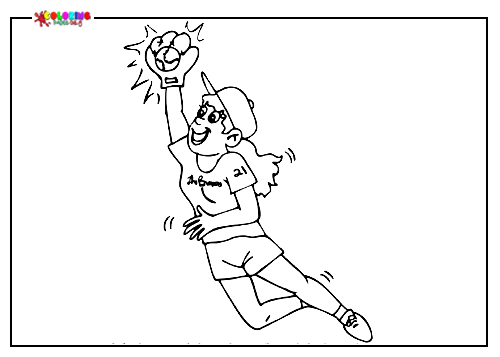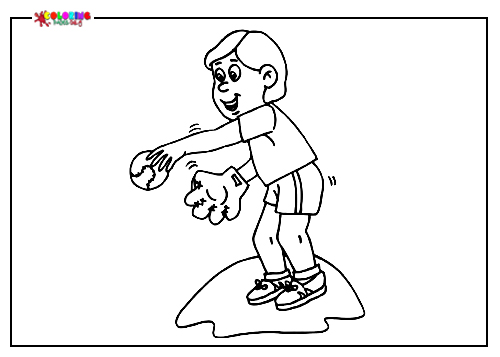 Baseball Pitcher The Stare Down
Conclusion:
Children who regularly play and exercise will have many health benefits, such as having a solid musculoskeletal system; growing height; increased stamina and endurance; avoid the risk of obesity.
Significantly team sports will help form self-esteem, develop coordination skills, and maintain physical strength for children; while assisting children in learning to interact with peers and adults.
Therefore, before participating in popular sports, parents can help children learn about games through Hockeу and sports coloring pages; children can learn about sports games and exercise their abilities to color themselves.
Hopefully, the children will have hours of fun coloring and playing good sports this summer.
Today Articles