Home
  »  
Coloring Articles
  »  Sheep and Husky coloring pages: discovering more cute animals around your children
Sheep and Husky coloring pages: discovering more cute animals around your children
Sheep and Husky coloring pages: discover more cute animals around your baby. Beautiful sheep with thick fur, always make them so cute and funny in children's eyes. Thanks to this coat, sheep can live in harsh climates and give us a lot of warm clothes, you know?
The Husky dog is also very familiar to young people when Husky is often a pet of many families. Join in coloring with Sheep and Husky coloring pages to learn more about these two cute animals.
Sheep coloring pages: animals bring high economic value to people
Sheep are gentle, lovely animals with stout, plump bodies covered with thick fur, giving people a warm feeling when looking at them. Sheep have empathetic ears that always lean forward as if ready to listen to the surrounding situation.
It is an animal that children rarely have the opportunity to interact with reality; bringing your baby to see the Sheep through the pictures will help them understand more about a gentle, docile animal that we often see through the screen thumbnails or pictures.
Sheep are small ruminants found in many countries around the world. Sheep bring high economic efficiency to people, such as meat, milk, skin, and wool.
The sheep farming industry for good breed quality must include Australia, New Zealand, the United Kingdom, and the United States. Surely everyone knows that humans will shave sheep raised for a particular time.
However, in the case of sheep, if humans do not handle them, what will they do? Are sheep capable of molting on their own? Or, if the coat is getting thicker and denser, will it hinder the sheep's survival?
There have been many cases of sheep with super-large, super-giant fur. The sheep will slowly die if you don't help in time because of that horrible fur.
Indeed the children have seen lovely pictures of sheep on TV, in books or pictures, etc. However, sheep are often cared for and raised in areas with quite cold climates.
Lambs with white and thick fur are the first identifying feature. With Sheep coloring pages, children can color the characteristics of sheep, becoming familiar with the images of these animals.
Coloring Sheep coloring pages will help your child distinguish whether the characteristics of sheep are different from other animals. What are the salient features of sheep? Sheep are not cute animals.
Let's take a look at the lovely sheep coloring pages.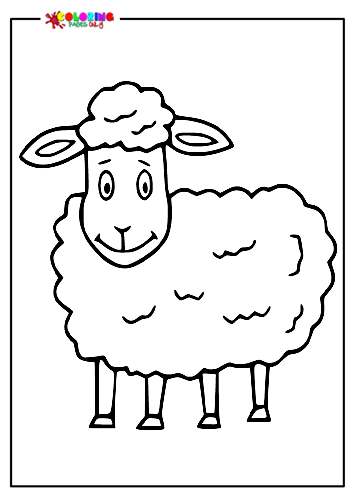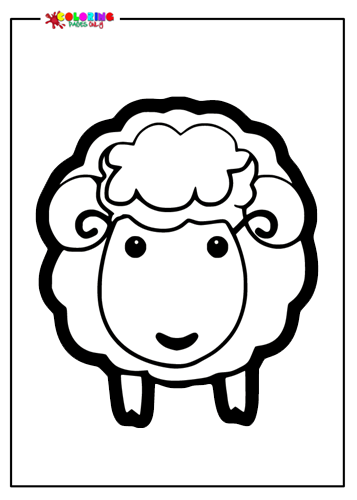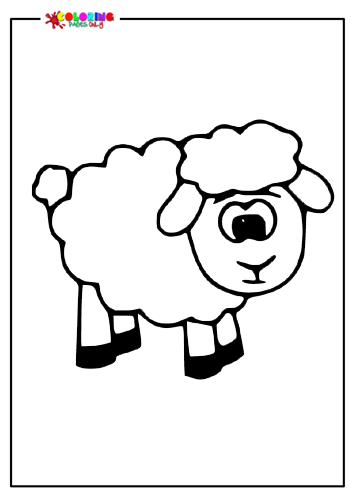 Husky coloring pages: Husky dog breed and exciting characteristics
Husky is a dog breed that is not only popular in cold lands but also won the hearts of many people around the world. According to documents and historical records, Husky ancestors were found in
Northeastern Siberia in Russia is one of the coldest places in the world. These dogs appeared and were bred by the Chukchi people to create a superior species.
It was especially getting the ability to tow the car in cold, harsh weather. It was not until 1908 that this breed was present more and more widely in the land of Alaska, a state of the United States.
They quickly became famous and the most popular sled dog in this place. Combined with the native Alaskan dog breed, this is the leading force in resource extraction projects in Alaska.
If you regularly learn about Husky, you will find that using them is very popular in the movies. However, most of their roles are evil wolves and very aggressive.
That's why you may be scared when you first contact a Husky. However, Husky's personality is quite cute and somewhat naive. Husky is a breed of dog that is considered to be extremely intelligent.
In the list of the most intelligent dog breeds globally, the Husky is ranked 45th. In addition, they are incredibly obedient and very agile, so they are loved by many people.
Thanks to this feature, Husky training becomes extremely simple. Especially unlike wolves or hunting dogs, Husky is incredibly affectionate.
They will love all family members, especially children. Besides, the dog does not cause trouble but lives in harmony with other pets. Husky dogs only fight back when other animals occupy their territory or threaten them.
Husky coloring pages will be a small gift for children who love dogs. Although there are many types of dogs, the Husky is always considered a lovely and close dog breed.
Let's join us in coloring the adorable Husky dogs to see their distinct features; the children will distinguish the breeds from each other. From there, children can learn more about animals, especially dogs, animals that are close to humans.
Not only that, coloring Husky coloring pages will help children have a love for animals love and protect animals. Children and parents can refer to the lovely pictures of Husky here.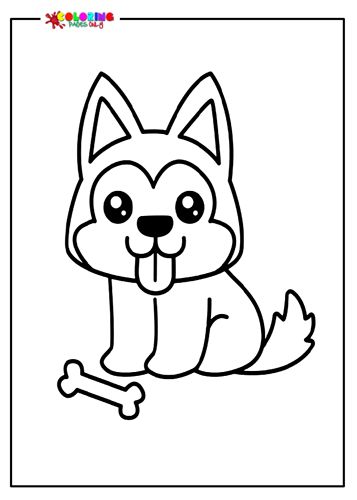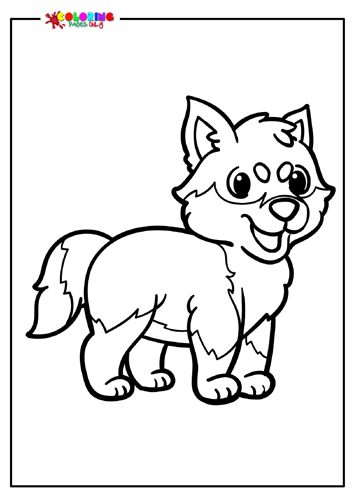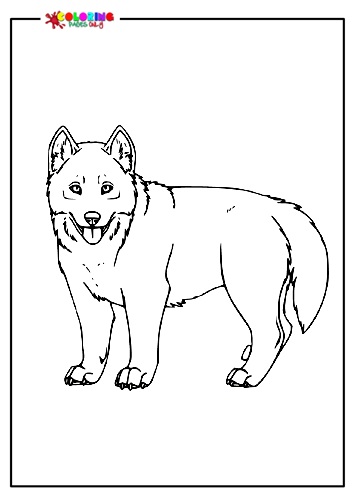 We can color to Lizard Coloring Pages; this is an exciting animal we can discover
Conclusion:
As a parent, no one does not want their child to develop fully and be the healthiest, both physically and mentally. So all subjects and aspects of life are concerned by parents.
So why don't you find pictures with cute familiar characters like Sheep and Husky coloring pages for your baby to practice coloring, helping to develop comprehensive skills and knowledge for children?
Parents can participate in color with their children to have fun together.
Today Articles