Home
  »  
Coloring Articles
  »  Pocahontas and Sleeping beauty coloring pages: Colorful Disney world with beautiful princesses
Pocahontas and Sleeping beauty coloring pages: Colorful Disney world with beautiful princesses
Pocahontas and Sleeping beauty coloring pages: Colorful Disney world with beautiful princesses. As a child, children are eager to learn and discover new things. One of the many exciting things is discovering the world of painting colors.
When exposed to this colorful world, all children are excited and excited. When the first color box is obtained, the baby will immediately doodle, wanting to draw his pictures.
With Pocahontas and Sleeping beauty coloring pages, children can see both colors of their favorite cartoon characters and, at the same time, help promote their observation, eye recognition, color discrimination, and creativity in mixing and matching colors.
Color and train children's hands to skillfully grasp crayons to follow the lines and details of the picture. Let's explore the exciting things about this gift.
Pocahontas coloring pages: not only a cartoon, but Pocahontas is also an important historical story
Pocahontas is the 33rd animated film from Walt Disney Animation Studios in 1995, telling the love story between a white captain and the daughter of an Indian chief in 17th century North America. Most people are familiar with the pictures of Pocahontas in Disney cartoons.
The Native American princess is ready to turn her back on her tribe to rescue British captain John Smith from death. The two fell deeply in love and lived happily ever after.
They became a bridge of peace between whites and Indians with love and courage. The film also sends viewers messages about the environment, as Pocahontas shows Smith the absurdity of ruthlessly stealing things from Earth instead of looking at their future potential.
"Pocahontas" is a radical film about women, and the sympathies are hidden under the guise of a romantic love story. In short, Pocahontas teaches us the values of equality and tolerance without discriminating across cultures.
Let's respect nature and stand out as faithful to the importance of freedom, justice, friendship, and love.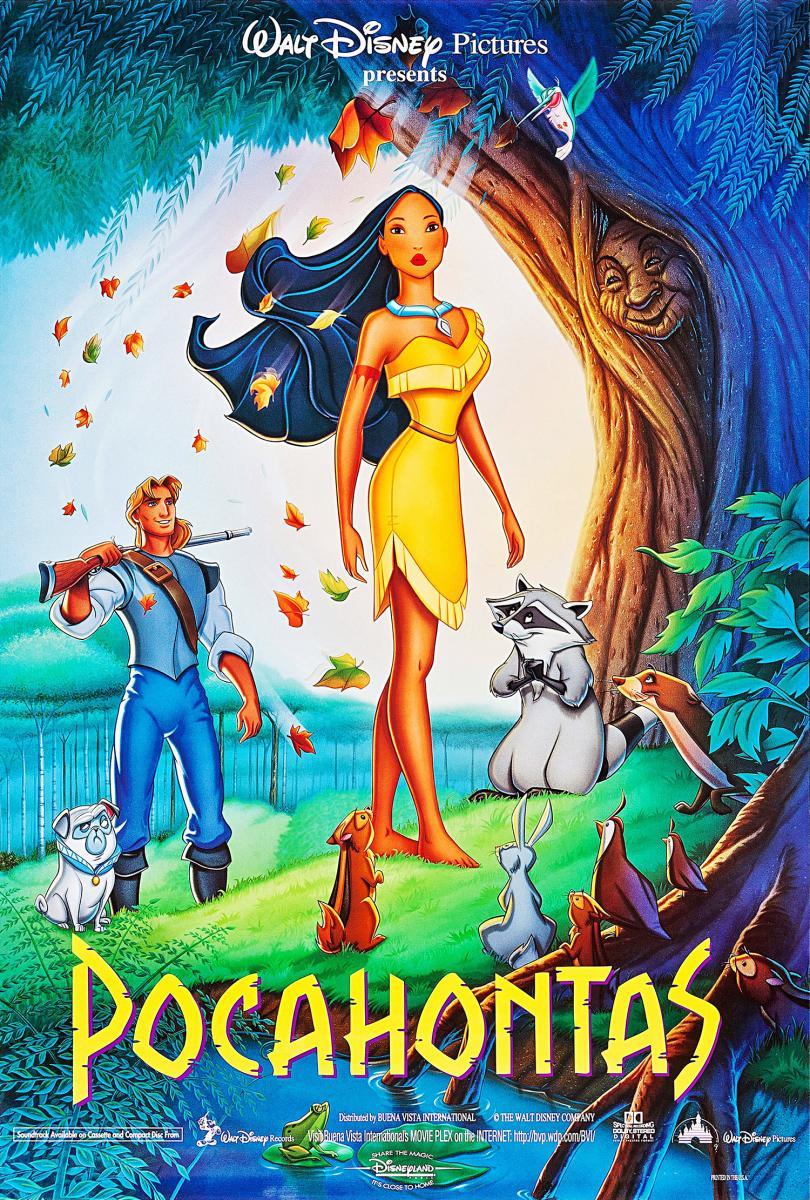 Printable Pocahontas coloring sheets
Disney movies and TV shows have always been a popular theme for Kid's Coloring Pages. Pocahontas is the first Disney feature film based on a historical character rather than a purely fictional character.
The content of the film revolves around the real-life Pocahontas character. At Pocahontas coloring pages, children will meet Pocahontas, and other characters, such as her animal, friends Meeko (a raccoon), Flit (a hummingbird), and John Smith and Chief Powhatan.
Exploring Pocahontas' fun coloring pages and making them more vibrant and alive with lots of colors. Pocahontas coloring pages bring children new colors and new images of the nature of Indians and whites.
Children will color and learn more about the cultural knowledge of different ethnic groups. Coloring pages help children be creative, develop their imagination, practice more proficient skills in coloring activities, and comprehensively develop essential skills.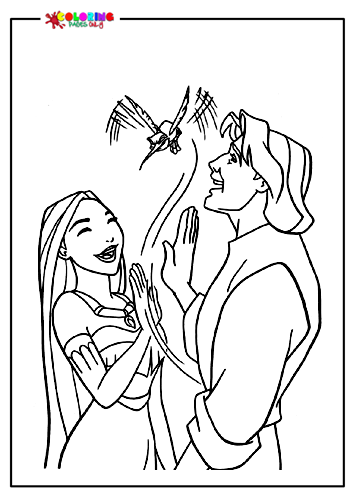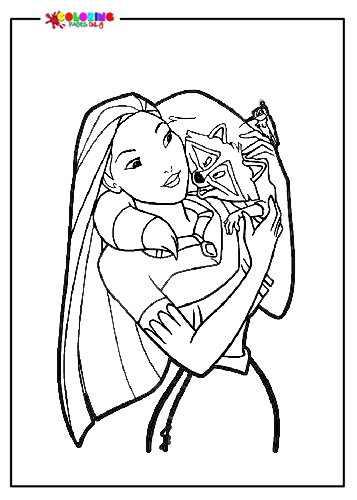 .
The cartoon Sleeping Beauty tells the story of a distant kingdom; after many days of waiting, the benevolent queen finally gives birth to a lovely princess named Aurora.
Overjoyed at the new birth, the king and queen threw a jubilant party and invited three fairy godmothers to bless the little princess. The fairies who came to the party gave gifts such as beautiful wishes to the princess and good singing.
Suddenly, the evil fairy Maleficent appeared angrily because she was not invited. She felt angry that the king and queen had looked down on her.
So Maleficent casts an evil curse: At the age of 16, the princess will have her finger pierced by the tip of a shuttle and will forever fall into a sleep, never awakening again without a kiss from her true love awakens her.
Under the spell of maleficent maleficent maleficent, Princess Aurora fell asleep on her 16th birthday in the thorny forest. Until Prince Phillip bravely overcame many difficulties, and he also appeared to wake up the beautiful princess and the whole kingdom after a long sleep.
The animated film Sleeping beauty with content revolving around the battle between good and evil. Princesses and princes are symbols of interest, and witches are symbols of evil. The conflict between evil and good is always encountered in daily life, and in the end, despite all efforts, good always wins.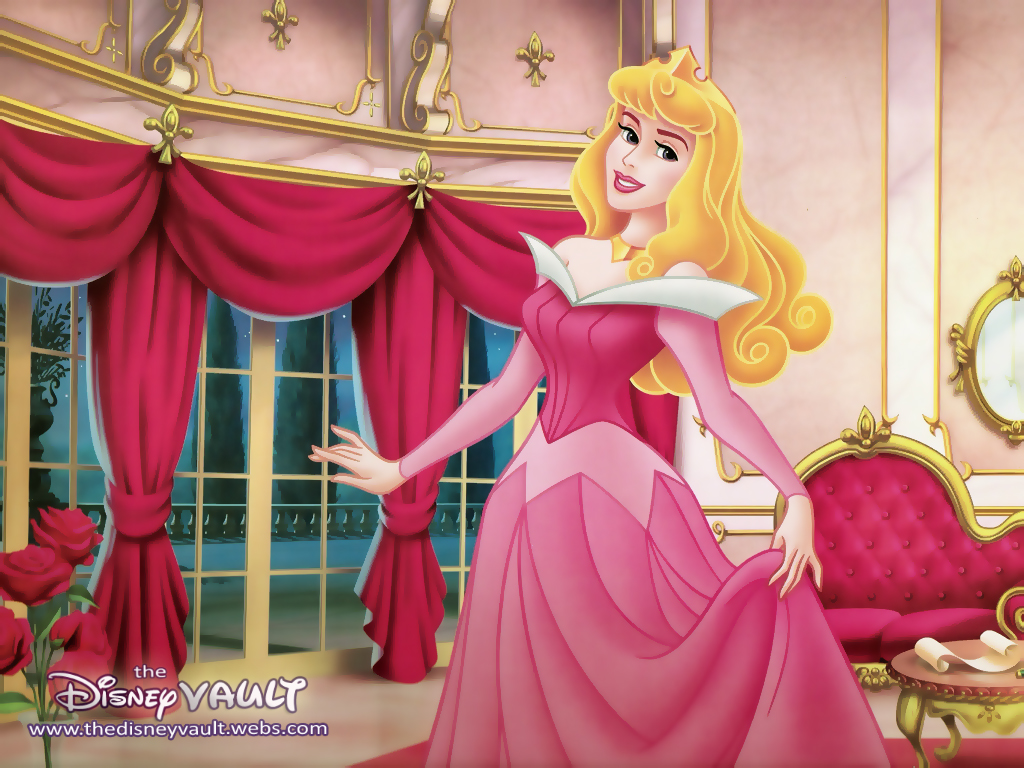 Printable Sleeping beauty coloring sheets
We firmly believe that, with the content of a romantic fairy tale about good overcoming evil, people who overcome many difficulties and obstacles will also find happiness and attract the love of many children and adults.
Especially girls, who are always dreaming and dreaming are always beautiful and have true love. Sleeping beauty coloring pages will bring children unique pictures and many characters.
Kids will love coloring those characters. We have loads of beautiful and clear pictures that will smile on your little girl's face. In general, the character in this fairy tale is depicted in pink, but to make it a little more interesting, let your child color it differently.
Children try to be creative with new images of characters, choose the colors they like, and combine colors to create vivid and beautiful pictures.
Parents, taking the time to participate in coloring with your children will create a bond between family members and support and help children learn and play well.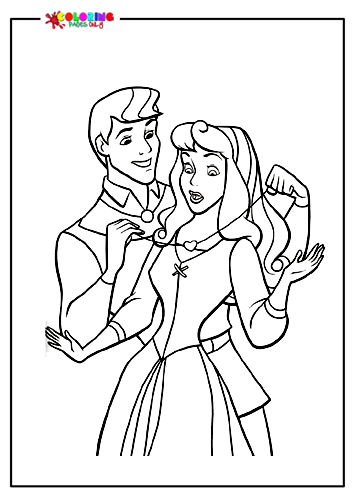 Prince Gives a Necklace to the Princess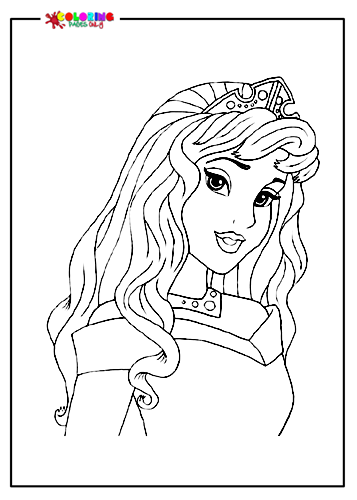 Disney Princess Aurora -Sleeping beauty coloring pages
Conclusion:
If children love Disney cartoons, parents can find more unique pictures at Disney Coloring Pages to help children get more excited about coloring activities.
Coloring is always a way to help young children exercise their imagination, thinking, memory, and creativity; it is included in the subject and played in preschool with colored pictures of cartoon characters.
Children will love to get acquainted with the animals they have seen in cartoons; the collection of coloring pictures of cartoon characters includes many images of animals, people, and many other topics in these pictures.
Famous cartoons create excitement for children. So, parents, please download the wonderful coloring pictures immediately from Pocahontas and Sleeping beauty coloring pages so your children can discover their interests in the characters and show their passion for painting.
Today Articles