Home
  »  
Coloring Articles
  »  Pucca and My Melody coloring pages: Welcome to the world of cute cartoon characters.
Pucca and My Melody coloring pages: Welcome to the world of cute cartoon characters.
Pucca and My Melody coloring pages: Welcome to the world of cute cartoon characters. The cartoon world is full of interesting, funny, and lovely things. Each character, story, or object in the movie shows different meanings and attractions to children.
Children will never want to miss any cute cartoons because that animation is their childhood. Together with Pucca and My Melody coloring sheets, we have developed and brought many different coloring products to bring the animated world of the movie to the eyes of young children.
Let's find out what special gift we get.
After a short time appearing on the market, Pucca – a famous cartoon character for a while – will have a new start. Pucca was initially based on the image of an Asian girl, created by the Korean company VOOZ.
This dynamic character is bold and consistently strong, showing his affection for ninja Garu. Pucca's design includes two primary colors, red and black.
Despite going through a flourishing period, Pucca has become a brand that has reached $90 million in royalties over the past ten years. And more than 90% of these profits are generated abroad.
According to the Korea International Cultural Association, Pucca is also the most recognized Korean figure abroad. Born in 2000, Pucca is present in over 120 countries. The coverage of this character is extensive.
Pucca hair (also known as side buns) is especially loved by young people on summer days. In recent years, this hairstyle has continued to make girls and stars fall in love—this hairstyle was inspired by the lovely main character Pucca in the cartoon Pucca and Garu.
The plus point of the hairstyle is that it will give the owner adorable and funny beauty. Besides, you can cool off the summer effectively with this impressive style.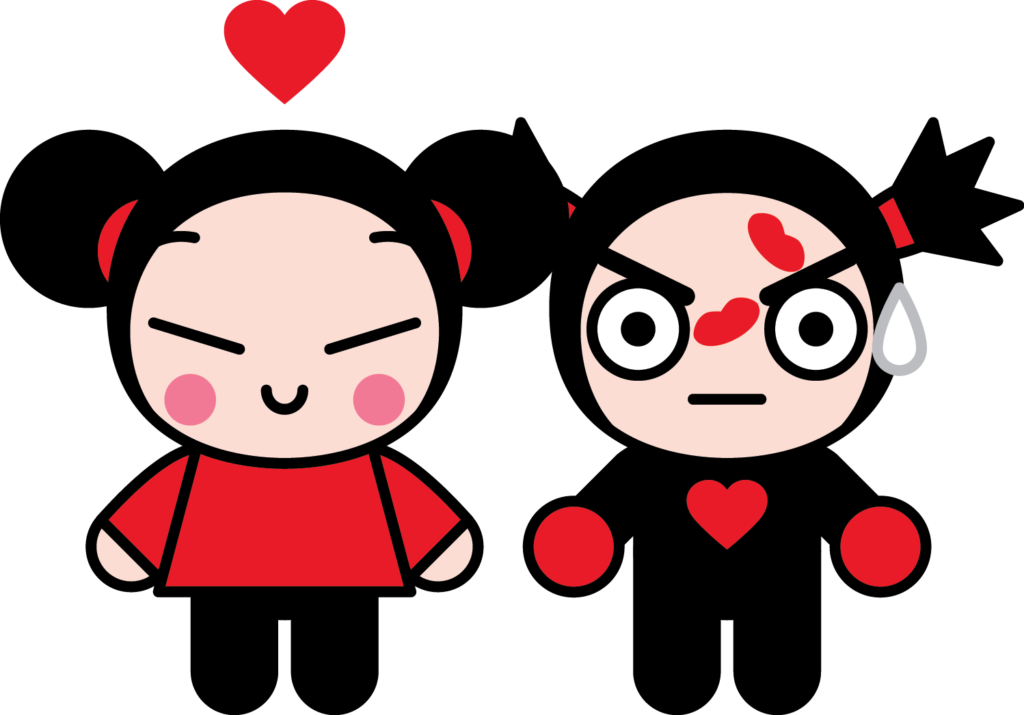 Printable Pucca coloring sheets
It says that the cartoon character pucca also influences today's youth, not only children but also adults. We can also see the image of the Pucca girl in many places, such as in decorative accessories, toys, or pictures printed on clothes.
Girls often use the name Pucca as their nickname. This cartoon character is exceptionally lovable, expressing optimism and love for life from the name to the image.
We hope pictures of Pucca coloring sheets can bring children comfortable and attractive coloring hours. Children, through Pucca coloring pages, can learn a lot of coloring skills, such as choosing beautiful pictures, choosing harmonious colors, coloring in the right places, and practicing their ability creativity and thinking skills for children.
Children can choose colors other than red and black to combine, creating new and fancy images of the character Pucca. We have countless Pucca coloring pages for the little ones to choose from and participate in coloring together.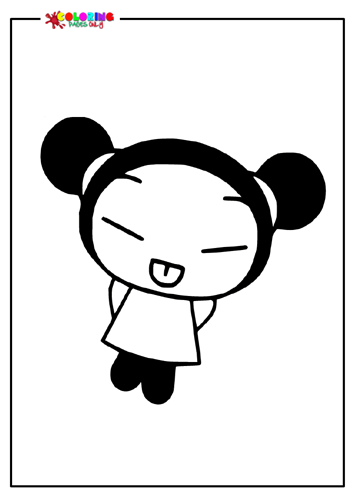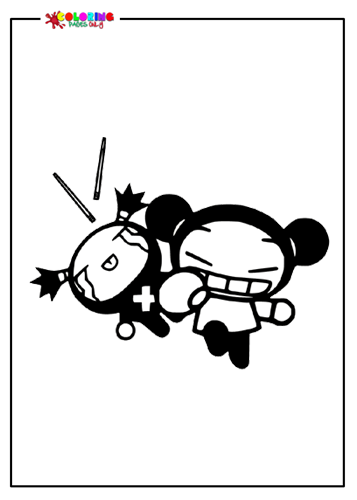 My Melody coloring pages: if you have a baby girl in your family, you cannot ignore this lovely bunny
We think: If your kids love Hello Kitty, they'll love My Melody, Hello Kitty's best friend, too; Learning about My Melody's coloring pages will be very interesting; you can print our coloring pages for free here.
My Melody is a Japanese animated film about a lovely teddy bear and her friends. My Melody white bunny has a pink hood, usually with a bow or flower on the right side.
She is a sincere, kind girl. Melody's main rival is the black rabbit Kuromi. Melody is Flat's best friend, a slightly shy green rat, and she is usually very friendly with her rival Kuromi.
My Melody's best friend is My Sweet Piano, a soft, kind, and feminine pink sheep.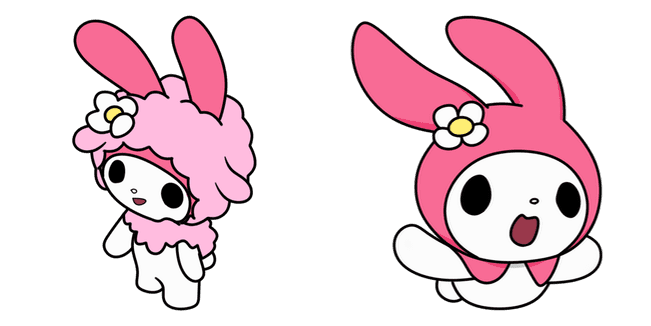 Printable my melody coloring sheets
My Melody is a lovable character, and many toy models inspired by My Melody were born. Children who love cute, lovely, or funny characters like Hell Kitty or Pucca will surely love the character My Melody.
Along with Pucca coloring sheets, let your child own more My Melody coloring sheets so that the child can freely choose and be creative with these two famous cartoon characters.
My Melody coloring pages include cute and funny images of the characters in the movie, bringing a sense of joy and excitement to children in practicing coloring skills and helping them learn without any distractions or getting bored.
Moreover, these characters are all characters that positively influence the child's soul.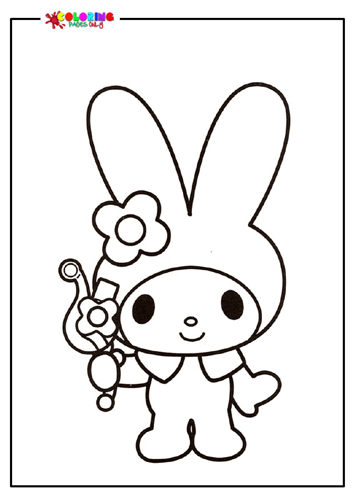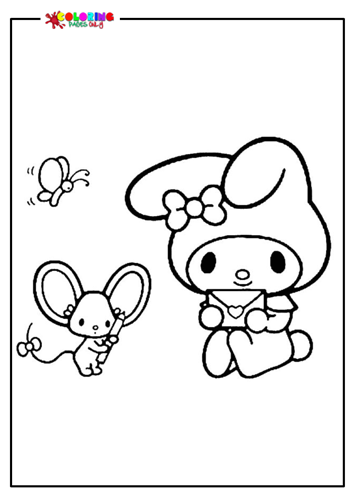 Conclusion:
Coloring is not just a regular, fun activity for children. Through coloring lessons, children will come closer to the big world. Through hours of coloring practice, children will perfect and develop soft skills.
Children will know about that topic and how to express and describe things and events in the picture through each topic. From there, children's soft skills will be maximized.
Therefore, the best thing in the first years of a child's education, parents should choose meaningful coloring topics to participate in learning and training with their children.
Pucca and My Melody coloring pages can be one good choice for parents to refer to and support their children in the learning process.
We will release more coloring pages and more meaningful topics for children's development with the desire to improve educational products.
You can discover more Hello Kitty coloring pages for your kids to color lots of beautiful coloring sheets to unleash their creativity.
Today Articles