Home
  »  
Coloring Articles
  »  Garfield and Goofy coloring pages: These are lazy but famous characters from the cartoon world.
Garfield and Goofy coloring pages: These are lazy but famous characters from the cartoon world.
Garfield and Goofy coloring pages: These are lazy but famous characters from the cartoon world. Suppose we are too familiar with outstanding cute cartoon characters like the brave dogs in Paw Patrol or Snoppy, who is always next to his owner to help him become more confident. Many cartoon characters are loved for their laziness but are extremely lovely. Garfield and Goofy coloring pages are coloring pages of 2 cartoon characters Garfield and Goofy are pretty familiar with cartoons that young children have seen. Let's learn about this exciting gift.
Images of funny, lovely cats have long been a source of creative inspiration for writers of children's comics worldwide. Perhaps many of us, especially children, know the character of the lazy, greedy, sleepy fat cat Garfield with his "scornful" smirk and tired eyes in the series. A comic book of the same name by author Jim Davis. Since its debut on June 19, 1978, after 36 years, the fat cat Garfield has become a famous "brand" worldwide. Referring to Garfield, everyone immediately thinks of the image of a bright, fat, lazy orange tabby cat who loves to eat lagsana. The Garfield cat has always considered itself smarter than humans and other animals. Although overweight, lazy, and selfish, Garfield is exceptionally witty and creative. Garfield's mischief with his master Jon and poor dog Odie always brings laughter to everyone. Like a cat, it also never wants to catch mice but always tries to find a way to eat any bird it sees (although it will never succeed). Garfield also hates Monday because Monday brings a lot of bad luck. Not only that but the series has also been adapted into a cartoon. Garfield's image has become a "brand" when countless goods carry the image of a fat orange cat, bringing huge revenue to investors who own his image.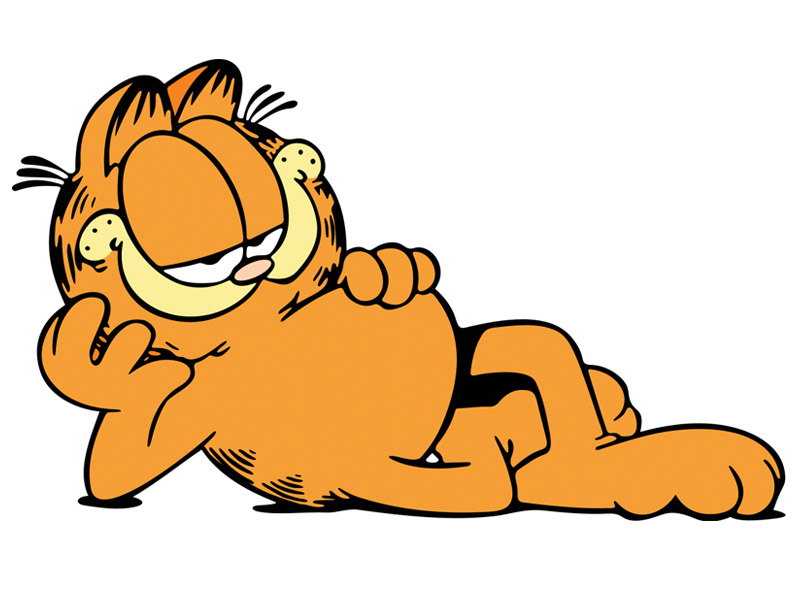 Printable Garfield coloring sheets
The image of a lazy fat cat will become more familiar to children worldwide when the images are depicted in the Garfield coloring sheets. Children can use the most beautiful and adorable pictures of cats to create cat images with funny expressions. Children can color, cut, and paste cat pictures through Garfield coloring pages according to their preferences. The pictures of famous cats are suitable for children of all ages, ideal for children's interests, beloved cartoon characters. With Garfield coloring sheets, parents no longer have to worry about finding safe toys or learning gifts for their children. Coloring is both entertaining and enhances children's creativity and development.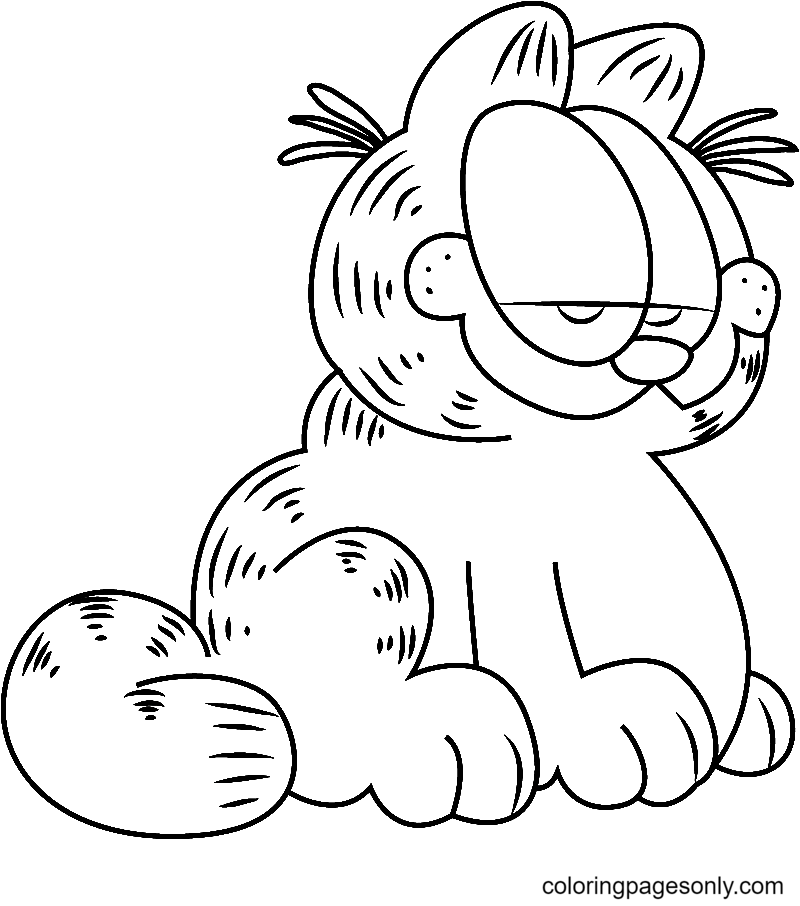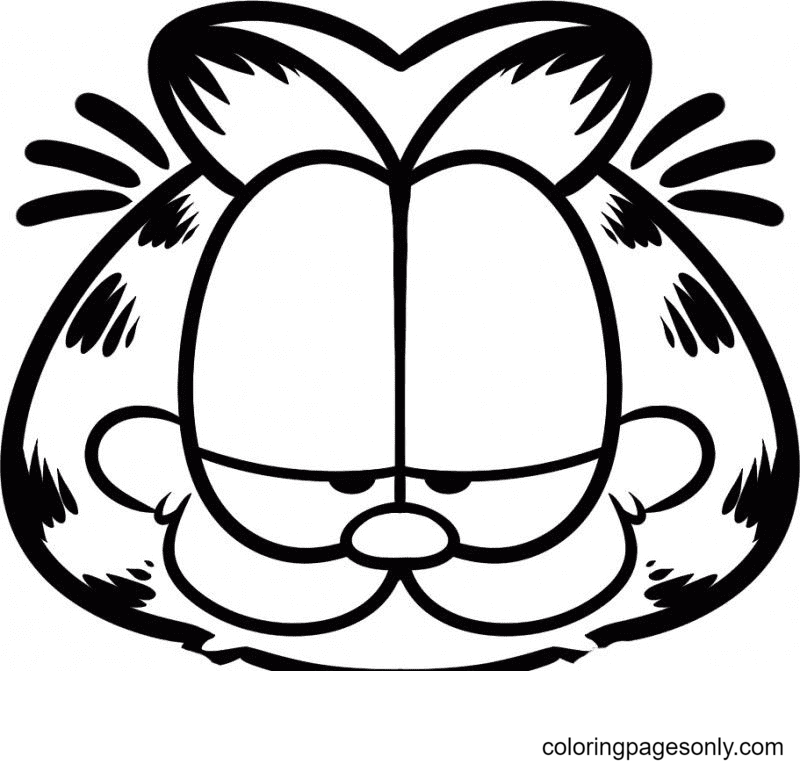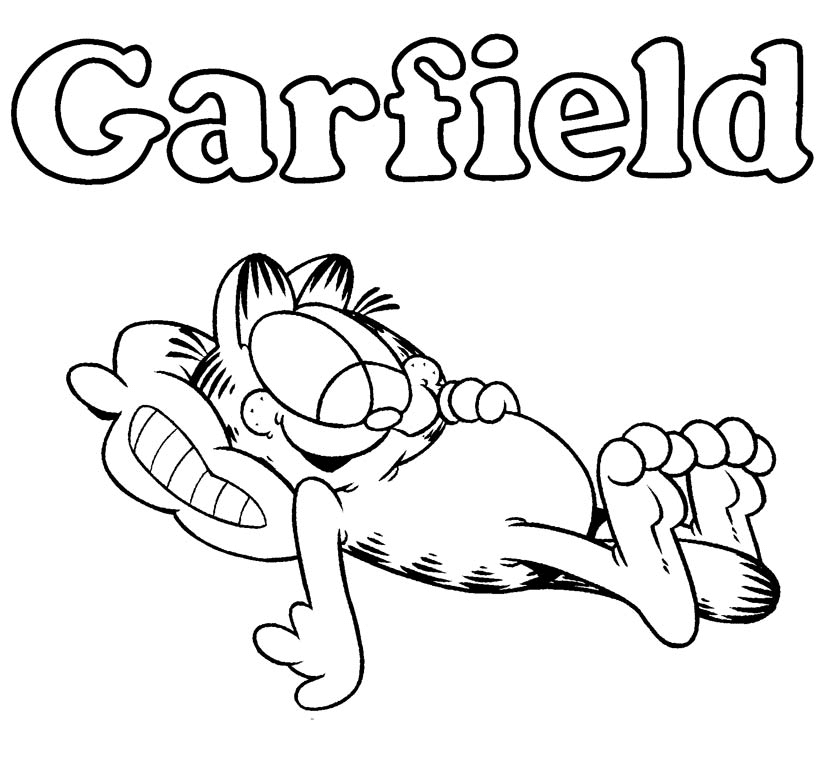 Goofy coloring pages: Goofy is also a favorite cartoon character like Donald.
Goofy is an animated character created by the Walt Disney Company. He is a tall, humanoid dog, usually dressed in a vest and turtleneck, with white pants, shoes, gloves, and a tall hat originally designed as a sedge felt hat. Goofy is the best friend of Mickey Mouse and Donald Duck. He is often clumsy and hopelessly ignorant; however, this interpretation is not always definitive; Goofy is sometimes shown as intuitive and intelligent, albeit in his own unique, eccentric way. Contrary to Donald, Goofy is an innocent, clumsy but lovable dog. Along with Mickey Mouse and Donald Duck, Goofy forms an adorable comedic trio that always brings laughter to children worldwide. But later on, it seems that the more popular Goofy is, the more youthful and dashing Goofy becomes. Today Goofy is a sly dog, lovable in many different clothes; similar to Mickey's characters, Goofy also wears white gloves and often wears a bone-shaped hat on his head. Goofy is a caring and empathetic person who is always willing to help others even though he often causes people more trouble than help. Goofy is often embarrassed by his clumsiness, but that doesn't stop him from trying new things.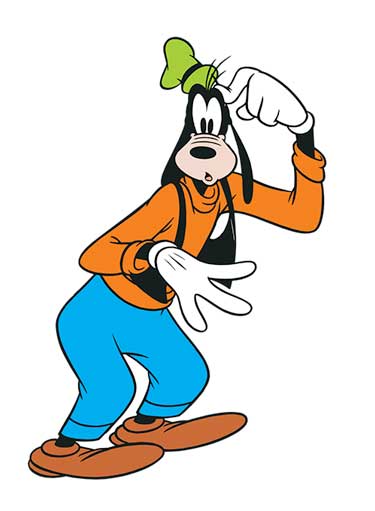 Printable Goofy coloring sheets
Suppose your baby already has Donald Duck and Daisy Duck coloring pages. In that case, parents should buy more Goofy coloring sheets to own the coloring characters of this famous cartoon. We believe that Goofy coloring pages will also bring cartoon characters closer to children, becoming close friends with children. We will develop the learning and coloring process with lovely cartoon products.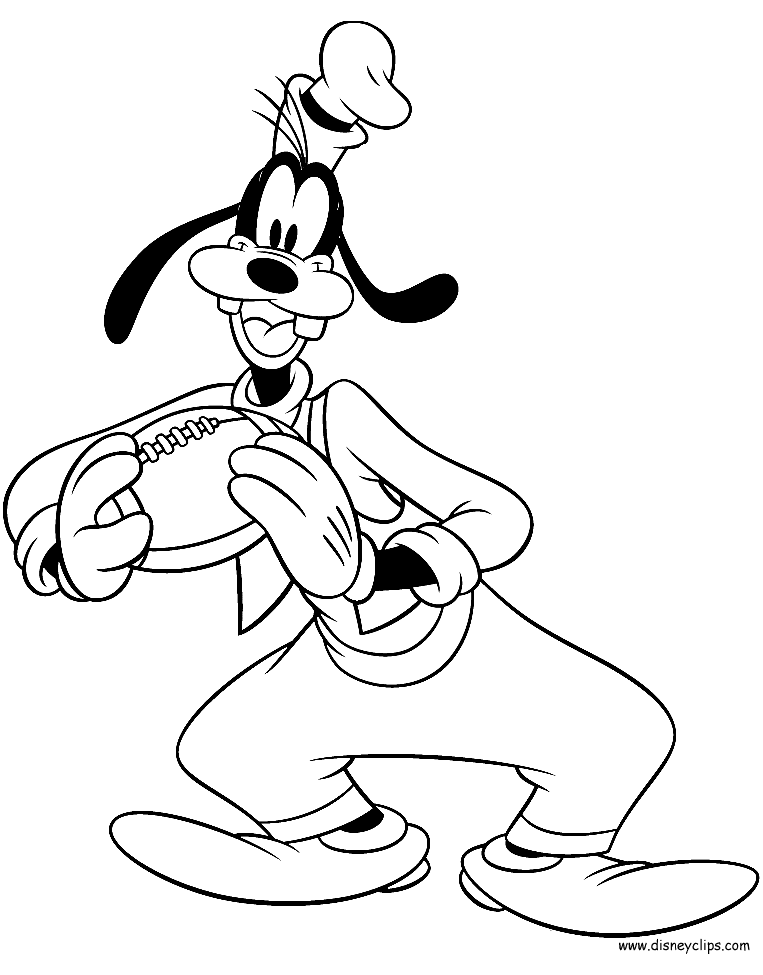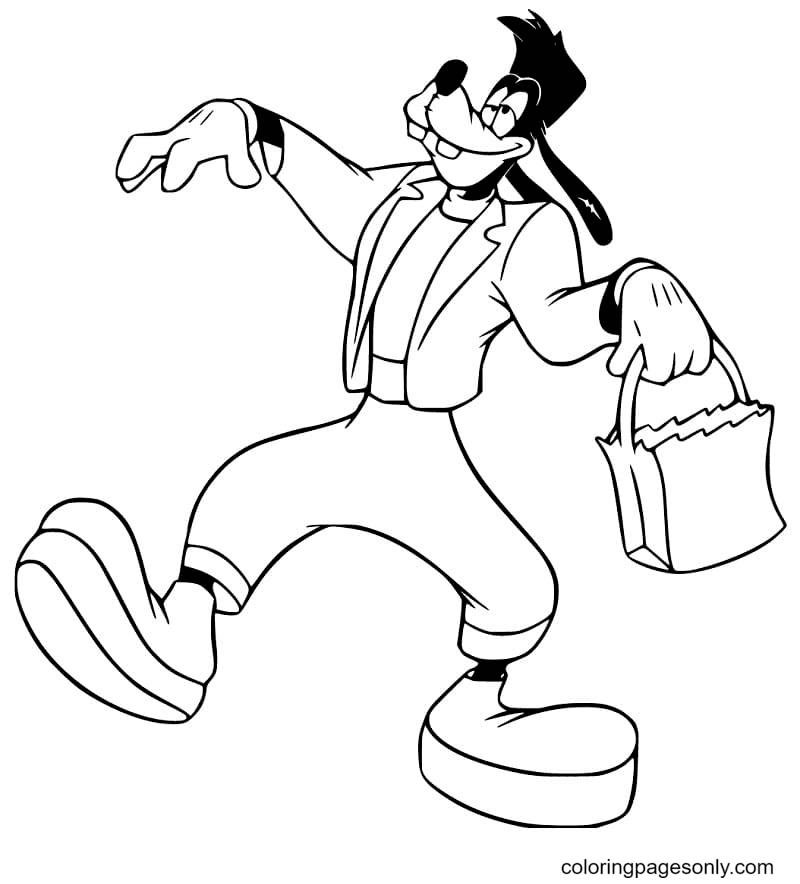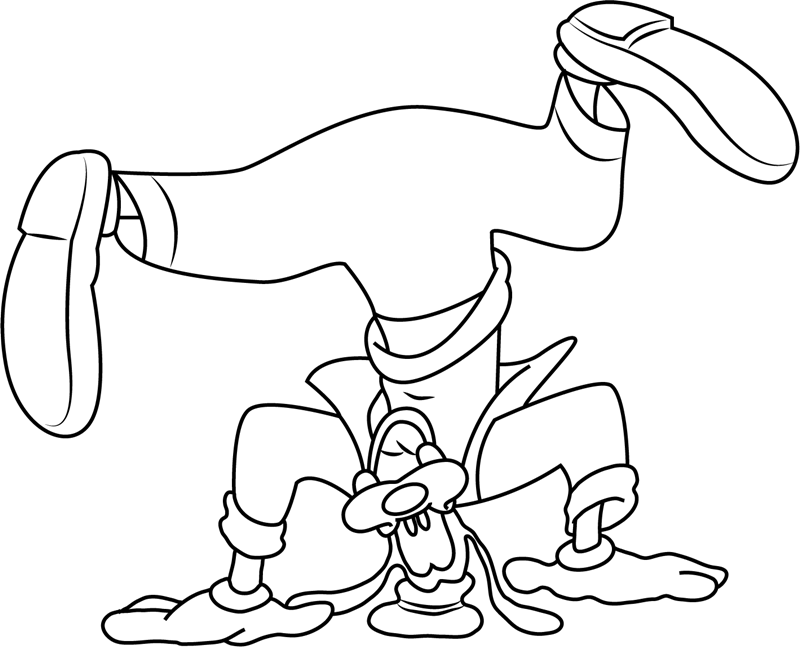 Conclusion:
We hope that the small gift of Garfield and Goofy coloring pages will help children have more meaningful hours of play with their friends. Hopefully, this gift will be a gift for the little ones who love Garfield, Goofy in particular, and cartoon characters in general. Coloring will be an ever-evolving activity to help children satisfy their passion for pictures.
Today Articles