Funny Turning Red and UglyDolls coloring pages will make you happy!
Turning Red and UglyDolls coloring pages: Experience coloring and discover lessons about dreams and family life through cartoons.
Cartoon characters coloring pages are a set of coloring pages with cartoon characters for your baby; with many favorite characters in cartoon movies, children will surely enjoy coloring and drawing.
For those lovely funny animals, children can freely choose colors to color the cartoon animals to their liking; besides, this set of cartoon characters will help children train their memory to paint like the cartoon they have watched.
Let your kids show their coloring and bright talents through our Turning Red and UglyDolls coloring sheets.
Turning Red brings a laugh-rich story about teenage troubles, incorporating meaningful messages about family and friendship. The heroine Mei is built according to the motif of "one's children" who are obedient and good at studying.
Although set in the early 2000s, the character has "a modern breath" with independent, confident, and ambitious qualities. Although she always seems mature, she still has innocent and lovely features.
Like her friends, Mei giggles when thinking about the "hot boys" in school or feels her legs go soft when fantasizing about handsome boybands.
The character is almost flawless until revealing invisible pressures from the ambition of an ambitious mother. Mei had to hide her hobbies and pure joys of school-age such as painting and listening to music, for fear of disappointing Ms. Ming.
The transformation detail is like a metaphor for young people's physical and psychological changes when they reach puberty. At the same time, the image of a red bear symbolizes what Mei thinks is her weakness, contrary to her mother's expectations.
The film's content is Mei's journey to understand that flaws are also a part of who she is. She is faced with removing it to be "perfect" in her mother's eyes or making her own life decisions.
The work conveys a message about how to be a parent, be a child or treat friends. The story is told based on very real-life situations; the characters in Turning Red also react in a way that is rich in Asian culture, unlike in European and American cartoons. It is a very high rating from critics for Turning Red.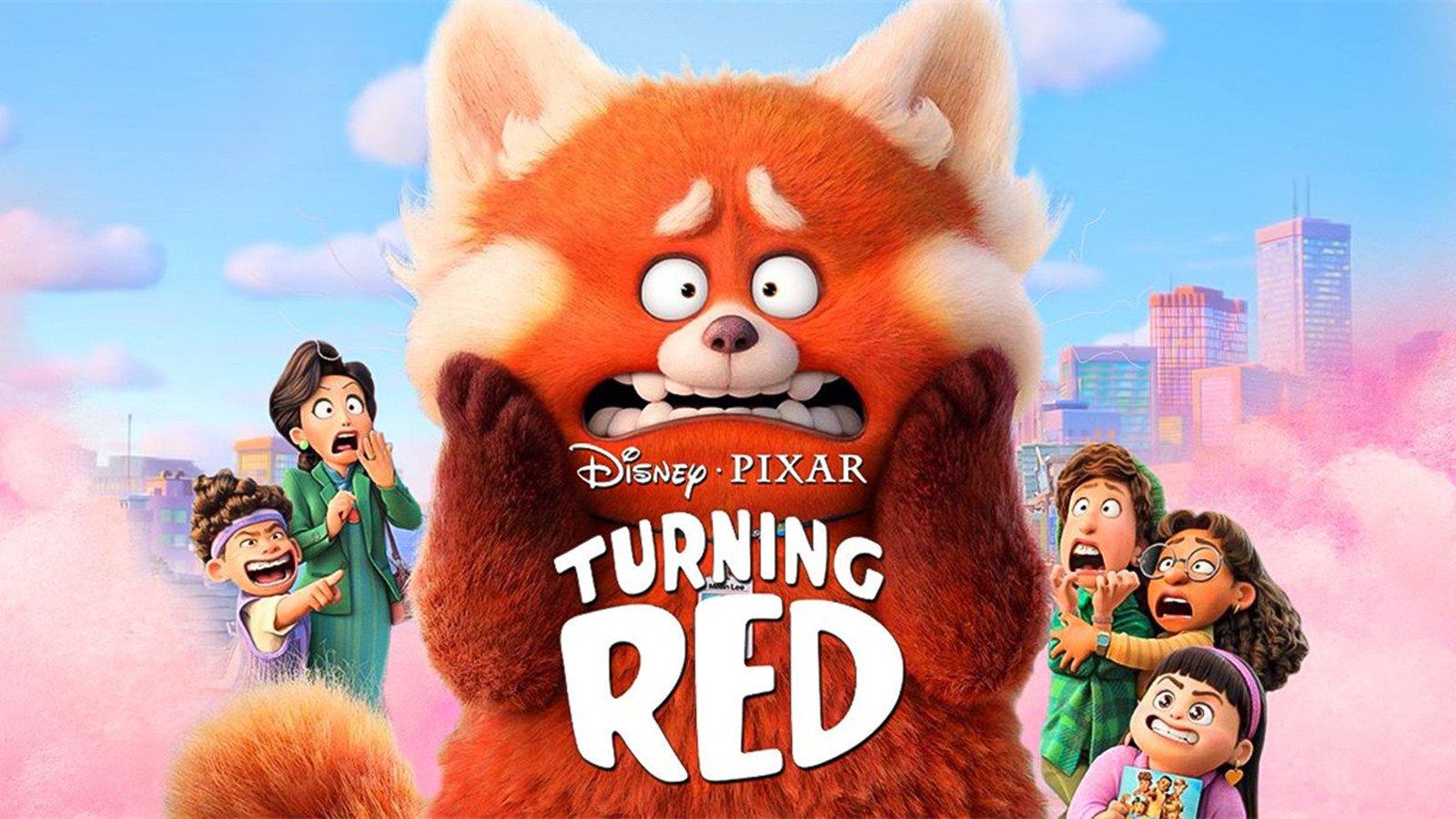 Printable turning red coloring sheets
The cartoon Turning Red is not only for children but also for adults. It will be a family-friendly cartoon. Parents know many problems of their children in adolescence; children learn how to change themselves to be confident at this stage.
Turning Red brings meaningful stories for adults and children, getting meaningful messages about friendship and family. Own a collection of unique and beautiful coloring pages for kids.
The kids will make the Turning Red coloring pages more fun with their favorite bright colors. Have fun and be creative now! Turning Red coloring sheets also bring meaningful messages about friendship and family.
Let's explore colors together with unique and beautiful coloring pages. Turning Red coloring pages help children love being close to cartoon characters, learning and having fun with friends, exercising their coloring skills, and showing creativity through the pictures children color.
Parents, please give Turning Red coloring pages and wait for your child's coloring results.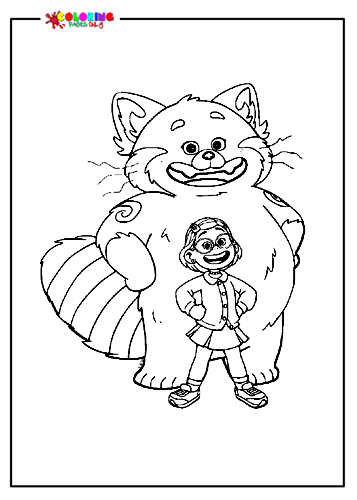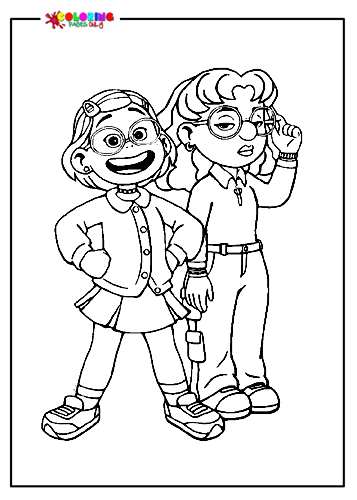 Luca is meaningful pictures; we suggest many special sheets on the website.
UglyDolls coloring pages: A cartoon about the effort and striving to make dreams come true
UglyDolls is a 2019 computer – cartoon of the musical comedy genre. The cartoon's content revolves around the exciting adventure journey of Moxy plushies and friends.
Living in the Ugly town, which is only for stuffed animals dug up due to manufacturing errors, Moxy has always loved life and has a dream of her own.
One day, Moxy and her friends bravely crossed the town's barrier and entered the city of perfect stuffed animals. The difference between the two places is pronounced, but Moxy is unafraid and ready to explore the new world.
After traveling to the other side of a mountain, Moxy and her UglyDoll friends discover Perfection.
Many regular dolls are trained before entering the natural world in this town, searching for a child's love. Before long, the UglyDolls learn what it means to be different – eventually realizing that they don't have to be perfect to be great.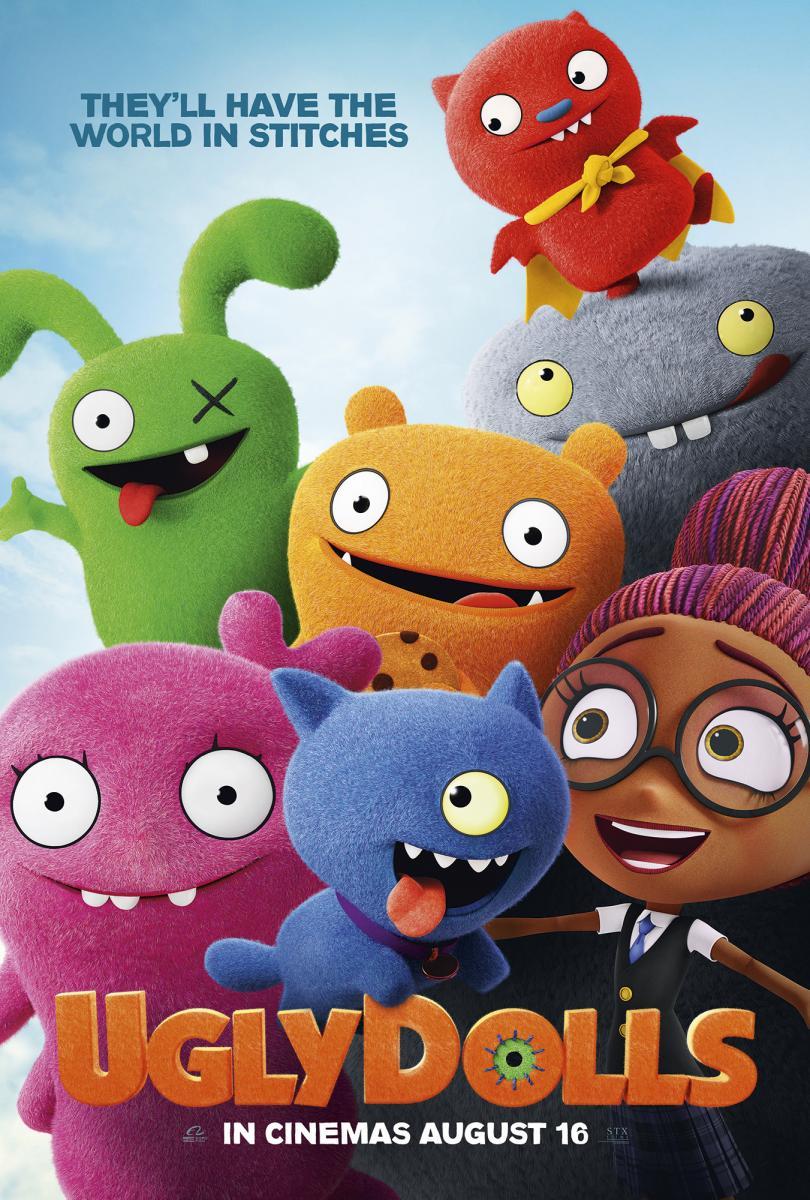 Printable UglyDoll coloring sheets
UglyDolls coloring sheets are fun coloring pages. The stuffed animals in the cartoon are depicted on the coloring page, including many characters such as Moxy, Ox, Baby, and Lucky Bat.
It is possible that the shaping of these characters is not as prominent and vivid as the images in the movie, so it takes creativity and aesthetic judgment of the little fish to create striking and brilliant pictures.
UglyDolls coloring sheets help children maximize their creativity, exercise their sharp eyes, and be quick in the coloring process to create the best pictures.
We hope the coloring products will progress your child and help achieve excellent results in learning to color with UglyDolls coloring pages. Children will enjoy and be less bored during their learning and playing time because the coloring page has many unique cartoon characters.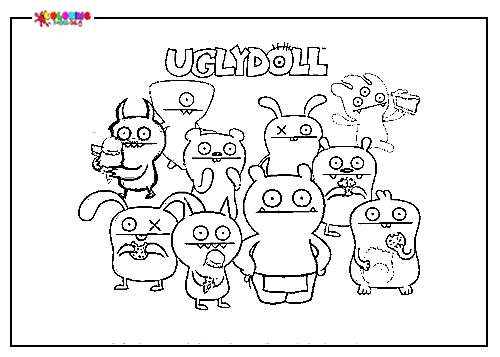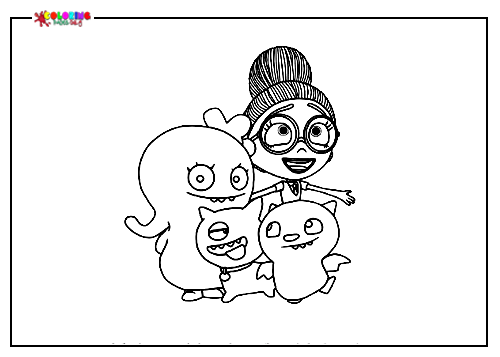 Mandy, Moxy, Ugly Dog, and Lucky Bat
Trolls have many unique pictures that children create and color. Parents can download and print it here.
Conclusion:
With bright colors and funny drawings, Turning Red and UglyDolls coloring sheets will help children promote their creativity and passion for coloring.
They will develop a rich thinking school and have accurate visualizations of the colorful world. It will help your baby become intelligent and hyperactive.
Parents and families can choose beautiful coloring pictures to join in coloring with their children and spend more time playing and learning.
Today Articles