Traveling around the world with lovely Hello Kitty
Lovely Hello Kitty first appeared in 1974. After one year, the vinyl coin Hello Kitty Wallet was released to the audience by Sanrio. By 2010, Hello Kitty had become a famous global star.
It is a favorite and unique character and a cultural symbol of Japan.
Let's explore lovely Hello Kitty's journey when traveling to many countries!
Sanrio Puroland – Tokyo, Japan:
In Japan, you will have a lot of chances to see Hello Kitty because this is the country where Hello Kitty was born. Although Hello Kitty is currently living in London, Japan is her hometown.
And visitors to Tokyo can visit Sanrio Puroland, the pinnacle of Hello Kitty things. Sanrio's favorite characters, including Hello Kitty, Little Twin Stars, My Melody, and Badtz-Maru, can meet and greet visitors daily.
Puroland is a standout place as many celebrities have visited here, and they have shared this on social media.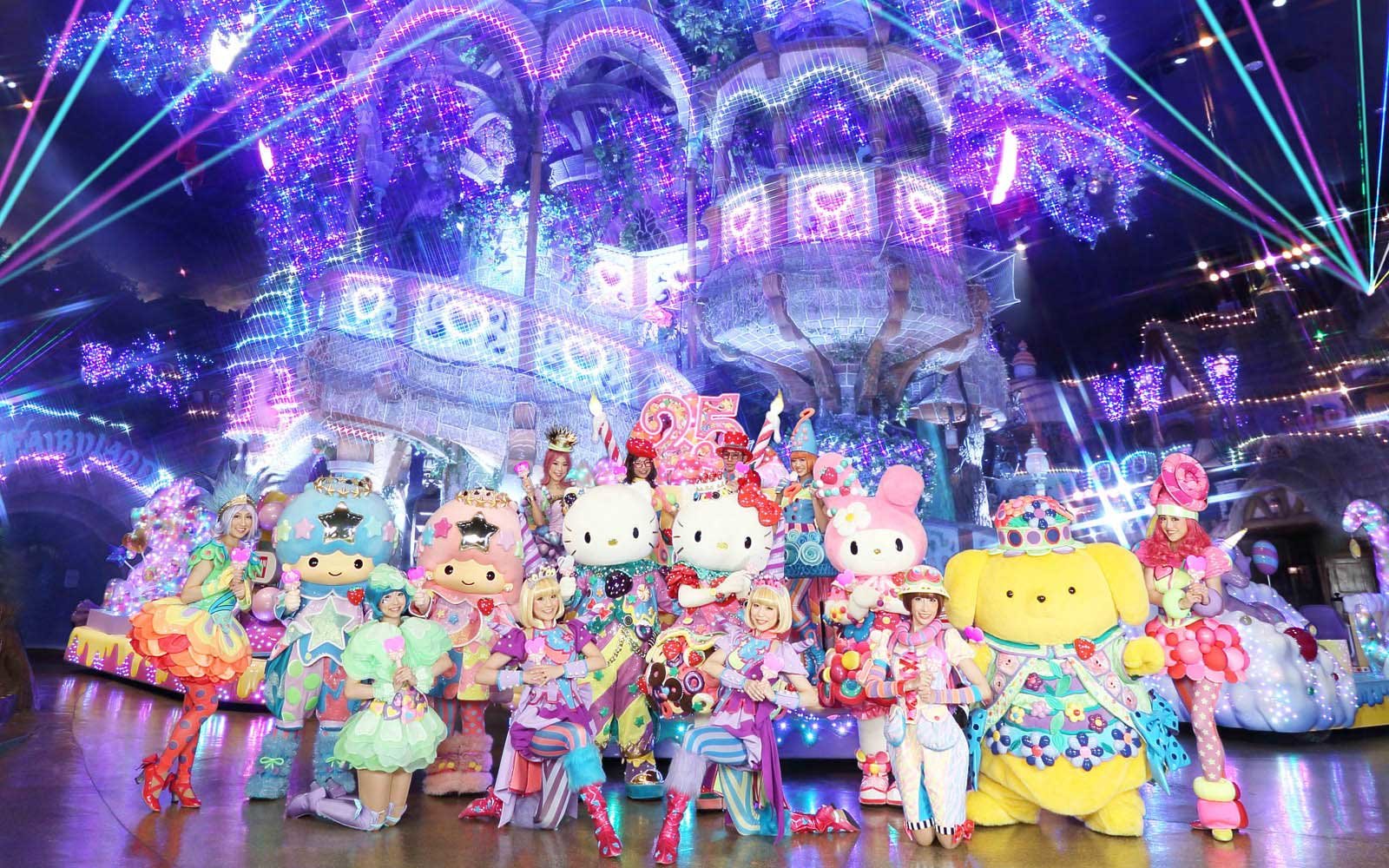 Courtesy of Sanrio Puroland
Lovely Hello Kitty Cafe Truck – USA:
In 2014, while celebrating Hello Kitty's 40th birthday, Sanrio launched its first food venture in North America with the Hello Kitty Cafe Truck. That is a favorite place with a unique and lovely space that gives customers a simple and beautiful setting.
The cafe was built by a container truck. You will see a small, beautiful restaurant with many pictures of lovely Hello Kitty. The lovely pink Café is sure to impress you.
The Hello Kitty truck was well received, so in 2017 Sanrio added a second one – one on the West Coast and one on the East. The car traveled across the United States, delivering delicious baked goods to thousands of fans.
You can enjoy macarons, cookies, cupcakes, and donuts, all featuring signature Hello Kitty details. You can also choose from delicious drinks here.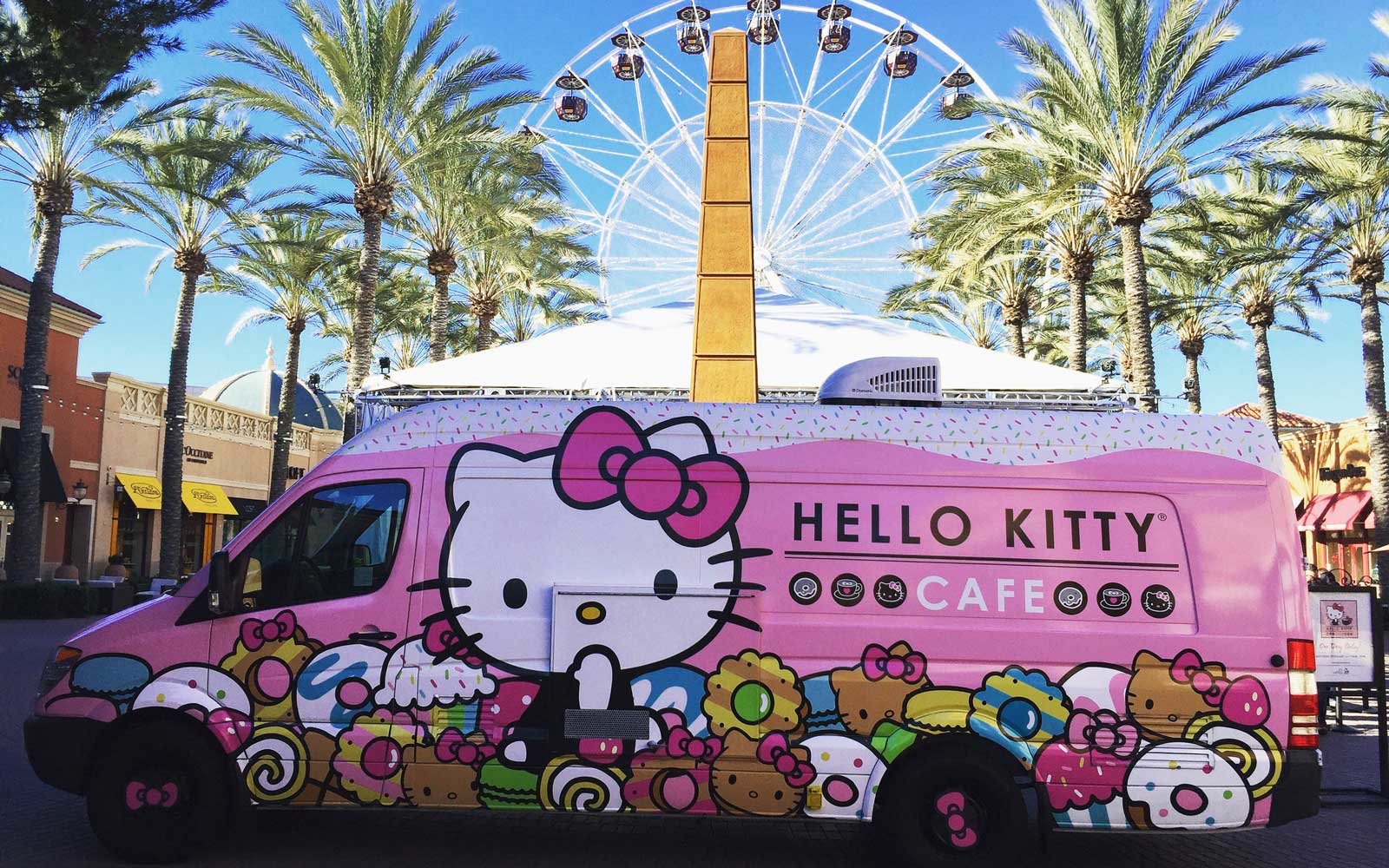 Yata's Hello Kitty Pop-up Supermarket – Hong Kong:
In Japan and the US, and Hong Kong, the character Hello Kitty is also loved by many people.
At department store chain Yota's location on Hong Kong's Sai Wan island, fans can shop at a Hello Kitty pop-up supermarket. You can take a trolley and choose your favorite items when you come here.
The supermarket's space and shelves are decorated with images of lovely Hello Kitty.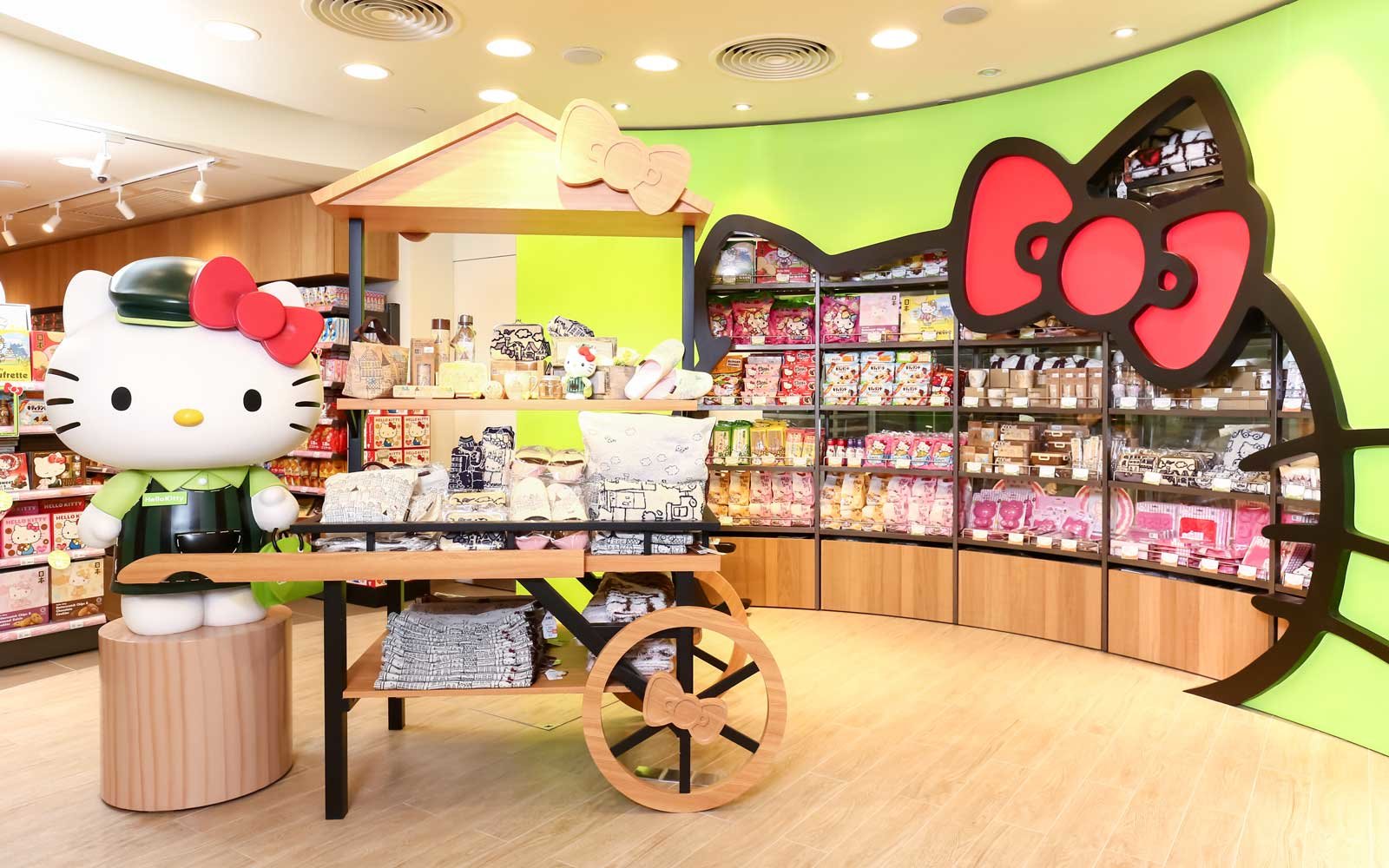 Hello Kitty Beauty Spa – Middle East:
You can be pampered at Hello Kitty Beauty Spa – Middle East if you love beauty. Hello Kitty Beauty Spa includes nail and hair treatments, makeup, facials, and massages.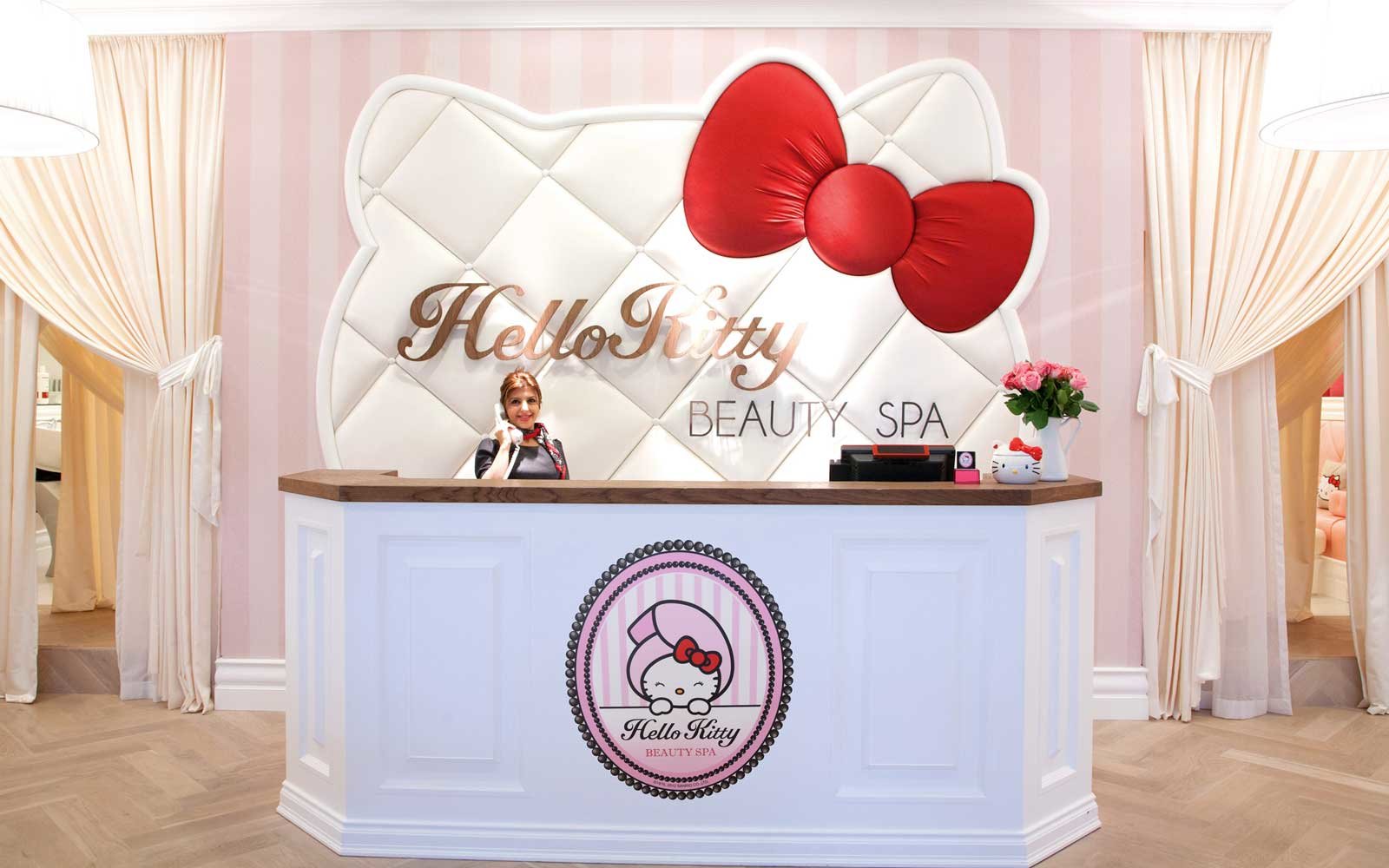 Jen Puteri Harbor Hotel by Shangri-La – Johor, Malaysia:
In January, Shangri-La opened a sleek modern hotel with a stunning overhead infinity pool in Johor, a famous Malaysian resort destination. The hotel has many rooms and is decorated in a lovely Hello Kitty theme.

Hello Kitty Park, China:
When you can set foot in China, visit Hello Kitty Park – a large-scale mechanical amusement park. It's a lot bigger than other parks we've seen.
This park opened in 2015 and is billed as "the home of lovely Hello Kitty and friends." You and your kids will be excited and busy with the many attractions.
In addition to the amusement and entertainment areas, you can also find food stalls here.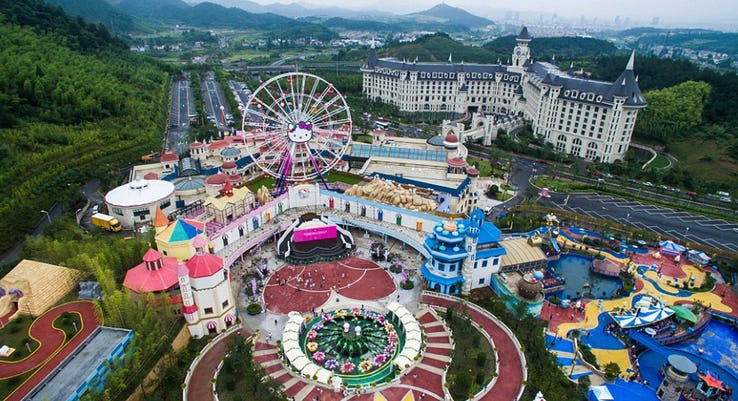 Hello Kitty Sweety House Cafe, Malaysia:
They have a Hello Kitty Café truck, so why not have an actual Hello Kitty Cafe? Did a Hello Kitty-themed cafe once exist in Muar, Malaysia?
It is a small cafe with a space filled with images of lovely Hello Kitty. If you're a Hello Kitty fan, don't miss this fun spot.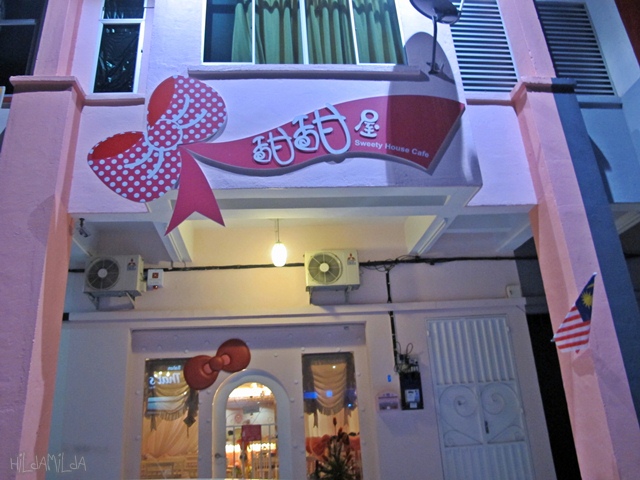 Hello Kitty Maternity Hospital, Taiwan:
That is considered a unique and exciting idea when choosing the hospital to decorate with a lovely Hello Kitty theme.
What do you think about the most important event of your life when you visit this exciting place: giving birth? You will feel so sweet and cute. Babies born here will be as beautiful and adorable as Hello Kitty.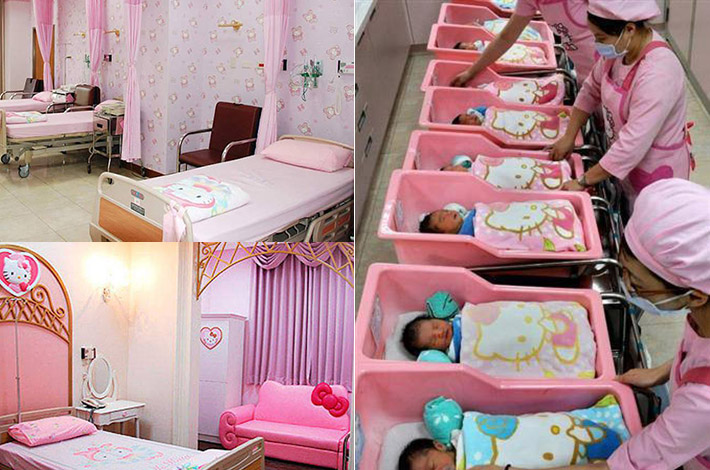 Which place do you find most attractive and attractive to you? If you have a chance, check out these places and let us know what you think!
Today Articles