Merry Christmas With Hello Kitty
Hello Kitty loves red color and her's favorite food is her mom's homemade apple pie. Hello Kitty also loves to bake cookies and decorate Christmas trees. She loves to welcome the Christmas season each year with her family and friends. Now, you can help Hello Kitty has a time special wonderful holiday with her friends and family.
1. Hello Kitty Christmas Tree
A Christmas tree is an evergreen conifer such as spruce, pine, or fir or an artificial tree of similar appearance and is a decorated tree.
In a traditional style, the tree was decorated with roses made of colored paper, apples, wafers, tinsel, and sweetmeats. From the 18th century, it began to be illuminated by candles, which were ultimately replaced by Christmas lights after the advent of electrification. Today, there is a wide variety of traditional ornaments, such as garlands, baubles, tinsel, and candy canes. An angel or star might be placed at the top of the tree to represent the Angel Gabriel or the Star of Bethlehem, respectively, from the Nativity. Edible items such as gingerbread, chocolate, and other sweets are also popular and are tied to or hung from the tree's branches with ribbons. And each family has a different way of choosing and decorating their family Christmas tree is the most amazing.
If you have a tremendous house, you will need bigger and more shapes are needed. And many people like a Hello Kitty Christmas tree for this holiday. Because it's a lovely feature. Hello kitty Christmas tree decorations, with their pink and red colors, provide us warmth in this cold season, through their childish look. Family members, especially kids, will adore gathering around that tree on Christmas Eve. The Hello Kitty Christmas ornaments come in amazing shapes. They don't just resemble the cutie kitty character; they come in various colors and face patterns with a big smile and different positions for the head bow. There are 3D hello kitty ornaments, and 2D too, which can be made of plastic, rubber, carton paper or a mix of all these in layers. Or there are handmade hello kitty ornaments, like stuffed dolls, and these types can be bought or you can sew them with your kids. All ornaments can decorate for all trees, as a hello kitty Christmas tree is not necessarily pink or white; it can be green, silver, white or pink … any color theme you desire for a happy holiday!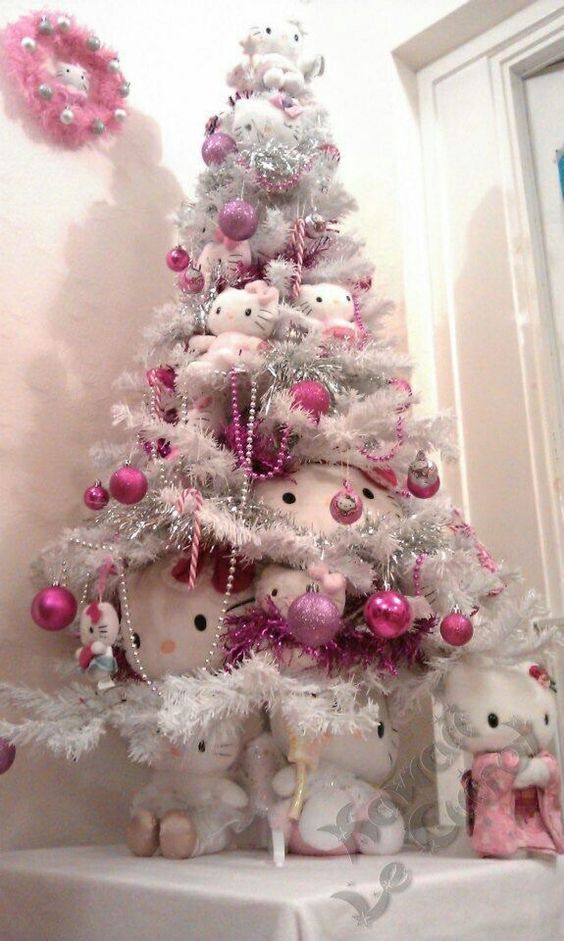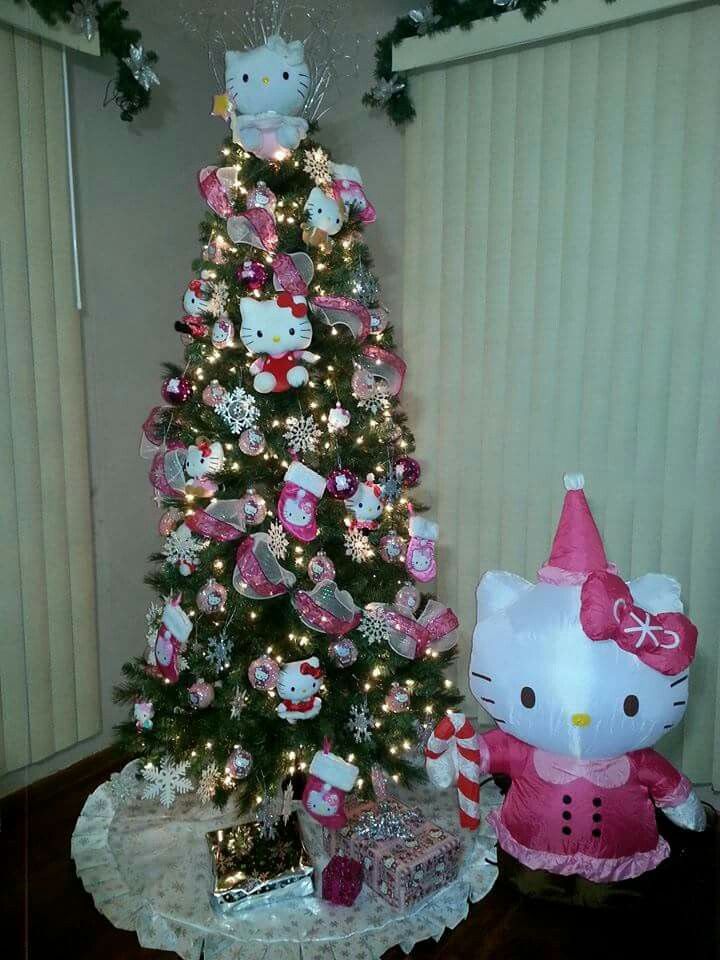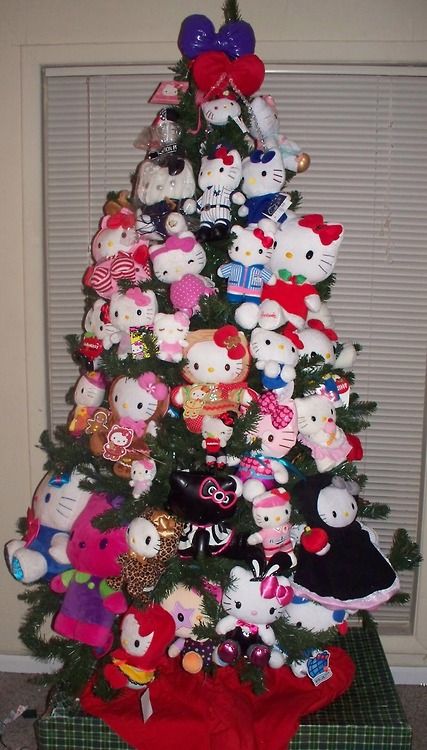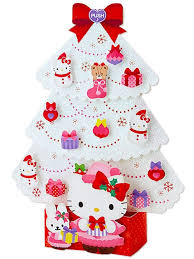 2. Hello Kitty Christmas Gift Boxes
What is a Christmas present? Why give Christmas gifts? One of the main reasons we have the custom of giving and receiving presents at Christmas is to remind us of the presents given to Jesus by the Wise Men: Frankincense, Gold, and Myrrh.
– Frankincense was a perfume used in Jewish worship and, as a gift, it showed that people would worship Jesus.
– Gold was associated with Kings and Christians believe that Jesus is the King of Kings.
– Myrrh was a perfume that was put on dead bodies to make them smell nice and, as a gift, it showed that Jesus would suffer and die.
Today, all family and friends give presents to each other. And most children around the world believe in a Christmas gift-bringer. These presents are also left in different places! In most of Europe, the presents are left in shoes or boots put out by the children. In Italy, the UK, and the USA presents are left in stockings, often left hanging by a fireplace. In many countries, presents for friends and family may be left under the Christmas Tree. In the UK, they are often opened on Christmas day morning with all the family together.
Another interesting way of giving presents is to have a 'Secret Santa'. This is where you pull the name of someone else in the group out of a hat or other container. You then buy a present for that person. When the presents are given out, often at a Christmas party, each person is given their present but they have no idea which person in the group bought it for them.
Now, you can get rid of the debris during the holiday and decorate the early Christmas gifts. These gifts have a huge influence on the family's small space, try adding a decorative bow and use different kinds of paper wrap to make a difference for this year's Christmas for your family.
Hello Kitty Christmas gift boxes will bring lots of fun for kids, especially girls. I think any girl would be happy to find these Hello Kitty gifts under the tree on Christmas.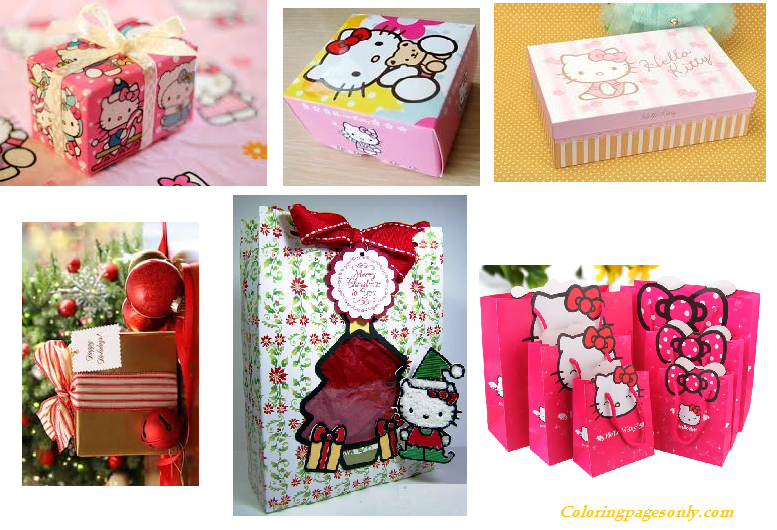 3. Hello Kitty Dinner For Christmas
Christmas dinner is not just the time of family reunion but also when people together enjoy traditional food. It is the occasion to prepare special dishes, that reflect each custom. This meal can take place any time from the evening of Christmas Eve to the evening of Christmas Day itself. The meals are often particularly rich and substantial, in the tradition of the Christian feast day celebration, and form a significant part of gatherings held to celebrate Christmas. In some cases, there is a ritual element to the meal-related to the religious celebration.
The actual meal consumed varies in different parts of the world with regional cuisines and local traditions. In many parts of the world, particularly former British colonies, the meal shares some connection with the English Christmas dinner involving roasted meats and pudding of some description. The Christmas pudding and Christmas cake evolved from this tradition.
In countries without a lengthy Christian tradition, such as Japan, the Christmas meal may be more heavily influenced by popular culture.
Today, a dinner table for Christmas is still indispensable to the vibrant colors of the beautiful, vibrant decorations such as beautiful baby bridges, a couple of flowers placed on the table, and shimmering candlelight… also makes a romantic and safe Christmas season Fresh.
Hello, young girls who love Hello Kitty character! Christmas is the opportunity for you to demonstrate the ability to decorate and prepare the party in your own style. You are the adorable Hello Kitty character fan, so why don't you use these cute pictures to decorate for the Christmas party? We thought it would be the most lovely party in the world.
Not hard to create Hello Kitty cakes and dishes with Hello Kitty images. Such as dishes of Japanese curry below: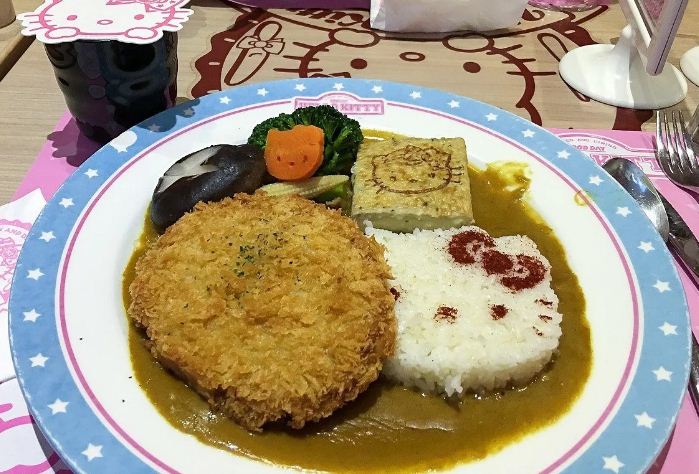 Or a Hello Kitty hamburger and the mango pudding that all kids like it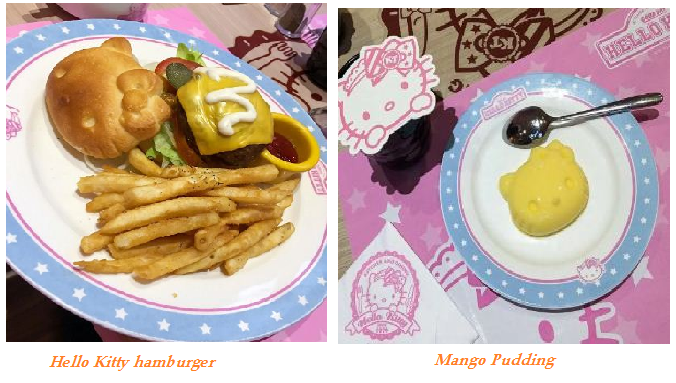 4. Hello Kitty Coloring
Christmas is the occasion for family and friends along with organizing a fun party and playing the game together. We have an idea for you that is to be organizing a small contest with cute Hello Kitty coloring pages. And the main theme is Hello Kitty Merry Christmas. You can print Hello Kitty Merry Christmas coloring pages here. Or find and color online at Hello Kitty Coloring pages on our site.
Wish you have a Merry Christmas!
[toc]
Today Articles