Sharing exciting information about Hello Kitty
Do you know information about Hello Kitty. Hello Kitty is a beautiful cat everyone loves, her name is Kitty White. Hello Kitty was created by a Japanese trading company, but now she lives with her family in London. She has become a unique icon and famous figure in the world.
Let's discover information about Hello Kitty and color Hello Kitty coloring pages!
She was introduced as a third grader. People often call Hello Kitty a cat, but the creators have insisted she is not a cat. She is simply a lovely cartoon character.
Hello Kitty has a round and cute face; the right side bow makes her image more attractive; she has no mouth and small eyes and mouth.
Hello Kitty's favorite color is red, but now we can see Hello Kitty in many different colors depending on the creativity of each person.
Hello Kitty loves listening to music, traveling, and reading. She also loves cookies. She is a cheerful, happy person.
Hello Kitty lives in a lovely house with her father, mother, and sister. Here is a picture of Hello Kitty family, including father, mother, and sister.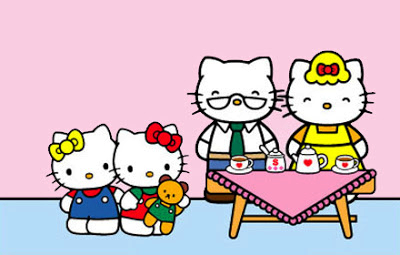 Hello Kitty has a happy family and lots of close friends, but have you ever wondered who Hello Kitty's family and friends are? We will introduce some information about her family members
Mary White:
Hello Kitty's mother is named Mary White. She has a yellow dress and hat, with a red bow. She is a housewife and cooks very well. She can make many delicious cakes and dishes that everyone loves.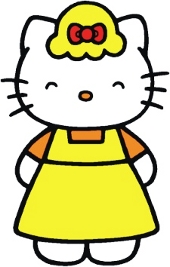 George White:
George White is Hello Kitty's father. He works for a trading company. Although he works very hard, he still spends time with his family. He is a funny man and always brings laughter to the family.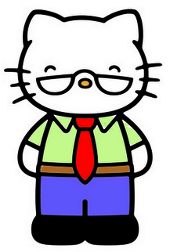 Mimmy White:
Mimmy White is Hello Kitty's younger sister. They look quite similar. They grew up learning and having fun together.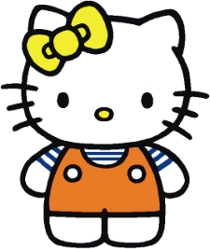 Anthony:
Anthony is Hello Kitty's grandfather. He is a lover of storytelling. He knows a lot of exciting stories and always makes people laugh.

Margaret:
Margaret is Hello Kitty's grandmother. She loves to embroider and sit in her favorite chair.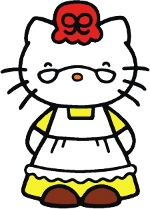 Hello Kitty's Friends:
Timmy and Tammy: This is a picture of two friends of Hello. They are naughty little monkeys.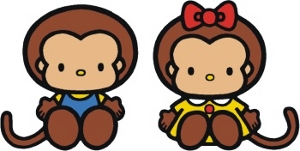 .
Cathy: Cathy is Hello Kitty's close friend. She is quiet and gentle. She is always interested in people.
Tippy: Tippy is a friendly bear wearing a yellow bow. He loves helping others and is very fond of Hello Kitty.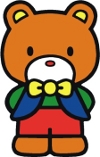 Joey: Joey is very smart. He enjoys all sports and has won many medals for being a fast runner. And he was one of the most popular kids in school.
Tracy: Tracy is everyone's good friend because he is a positive person who always brings laughter and joy to those around him with his adorable mischief.

Tiny Jar: Tiny Jar is a cute little teddy bear.

Mori: Mori is an adorable little seal living in Hello Kitty's backyard and lazily soaking in the sun.

Thomas: Thomas is very active and loves rollerblading.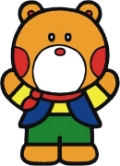 Fifi: She is the most energetic in the group. She always brings great energy to those around her.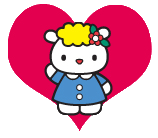 Daniel: Hello Kitty's closest and most important friend.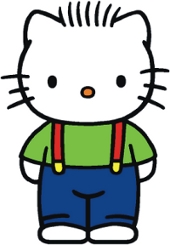 Besides close friends, Hello Kitty has two adorable friends:
Charmmy Kitty and Sugar.
Charmmy Kitty is a white cat. It was a gift from her father. And it is a very sweet and lovely cat.
Sugar: Sugar is an adorable hamster that Dear Daniel gave Hello Kitty as a gift.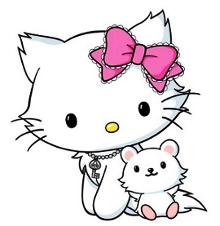 Conclusion:
The above is all about Hello Kitty, her family, and her friends. We hope you will find this helpful information. We have more Hello Kitty articles and Hello Kitty coloring pages at Coloringpagesonly.com.
If you and your kids are Hello Kitty lovers, take advantage of the unique gifts at our website!
Today Articles