Fruit and cake coloring pages: does your child prefer Fruit or cake?
Fruit and cake coloring pages: does your child prefer Fruit or cake? According to many surveys on children's nutrition, experts analyze the attractiveness of cakes or sweet foods that will attract children's preferences more. Children love cute and lovely toys; of course, so does food. Usually, babies will like colorful, fun-shaped foods and prefer sweet foods more. If you have children in your family, then through coloring lessons for Fruit and cake coloring pages to discover food preferences and teach children to recognize good foods.
Is it good for children to eat a lot of Fruit? That is the question that most of the current parents ask. So let's find out what fruits children should eat and how fruits promote their development. Fruits are suitable for kids! It has been scientifically proven for a long time. Fruits (and vegetables) are a rich source of vitamins and minerals, which are especially important in the development of children, which is why parents should pay attention to including more fruits in the diet of children. Getting children to eat Fruit is often not as difficult as forcing them to eat vegetables. Most fruits have a pleasant sweetness and are often viewed as delightful. However, if your child doesn't eat a lot of Fruit, some simple tips to encourage your child to eat more Fruit include you: Make Fruit available in your home, including fruit and vegetables—the whole plant and chopped Fruit for a snack. Offer a variety of choices, including fresh, seasonal Fruit, and let your kids help you choose them at the grocery store or on a trip to the farmers market. Add Fruit, such as bananas or berries, topping on breakfast cereals, yogurt, and more of children. Make a fruit smoothie. And set a good example by eating more Fruit each day. As we all know, crunchy and colorful fruits are essential and exciting in a child's diet. Most babies eat fruits and vegetables during their first year. There are many reasons for people, especially children, to eat fruits because they contain many essential nutrients and vitamins that contribute to a child's health, growth, and development. In addition, Fruit also includes other essential phytochemicals that may help reduce the risk of certain diseases such as cancer and heart disease.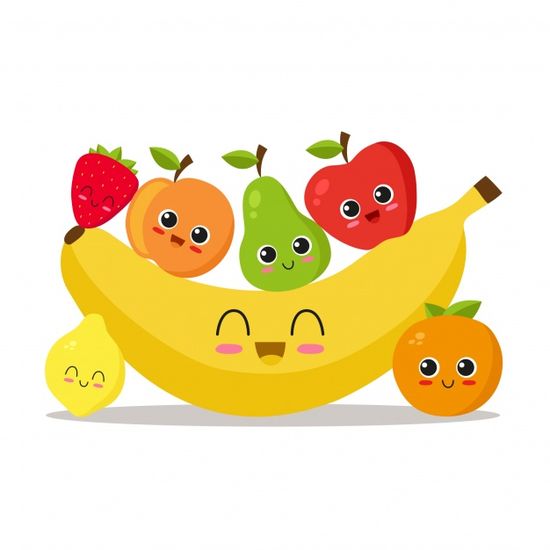 Printable fruit coloring sheets
Cake coloring pages: are colorful cakes attractive to children?
With each child's childhood, cakes and sweets are always a great joy; just a delicious piece of cake or candy is enough to make children happy all day. But the question here is why children like to eat cakes, is it good for them to eat cakes, and what types of cakes are suitable for children? Many people jokingly say that "childhood is unhappy" when not eating cakes, sweets, drinking soft drinks… Indeed, it is indispensable for delicious, attractive cakes or desserts during the holidays—traditional cakes and pies as gifts for children. Therefore, children like cakes are easy to understand because they are innocent and joyful childhood memories when given delicious cakes. Whether it is simple cakes of the old days or high-class cakes of modern times, they will be unforgettable memories in every child's life. In addition to delicious cakes, adorable shapes are designed by the baker according to children's preferences: Animal cakes, toy cakes, or cakes decorated with flowers and hearts. Those are all images that appeal to children. Cakes are children's favorite foods but should be eaten in sufficient quantities to ensure health.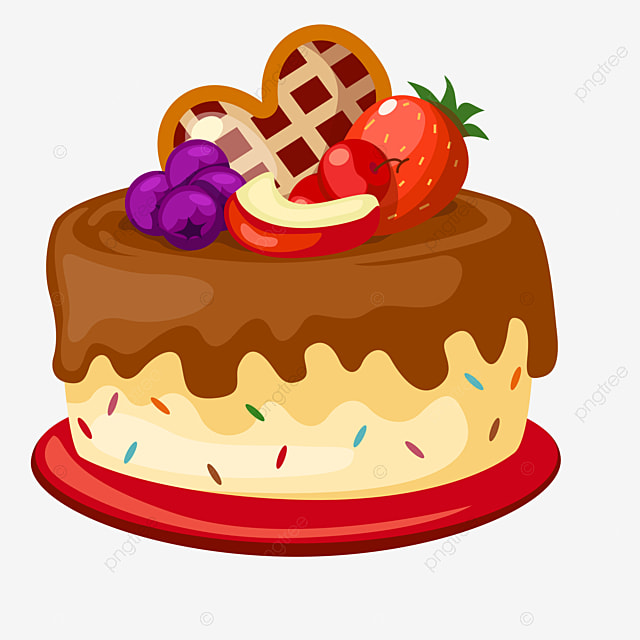 Printable cake coloring sheets
Fruit and cake coloring pages: a gift to help children recognize nutritious food and develop their intellect.
Not all children like fruits and cakes. Also, not all children can recognize fruits and cakes. Therefore, when children are just beginning to have awareness and knowledge of the surrounding things, parents should let them practice coloring with Fruit and cake coloring sheets; these are pictures of many fruits and cakes. Introducing your baby to familiar things like fruits and cakes will help your baby get into the habit of recognizing foods and objects that he can see every day. The baby can choose the characteristic colors for all things and develop the ability to identify and think.
Furthermore, through coloring pages, parents can also refer to their child's interests, help them categorize knowledge, and memorize the characteristic of each Fruit and each cake. Fruit and cake coloring pages will help children discover their love of food and be interested in healthy foods later on. Who knows, they will love and want to become a talented baker in the future. Not only that, coloring helps children focus and train their meticulousness. These are all early life skills that parents should cultivate and practice with their children so that later children can develop comprehensively in both knowledge and skills.
We have a lot of Fruit and cake coloring sheets below; parents can refer to and choose the images that their children like best to download.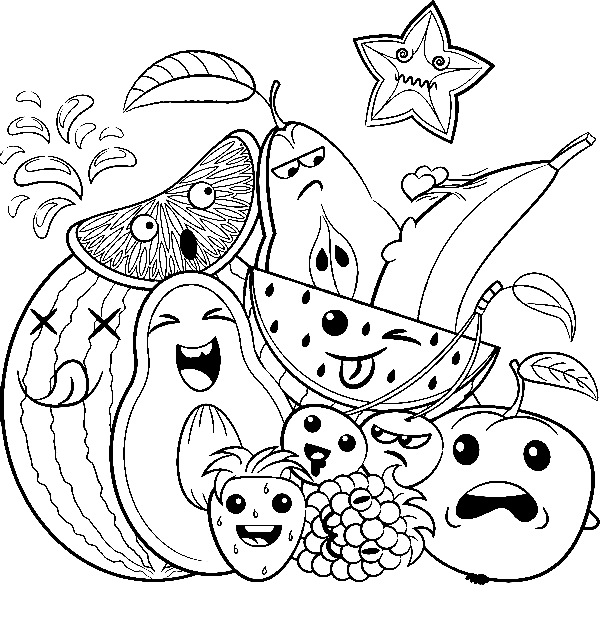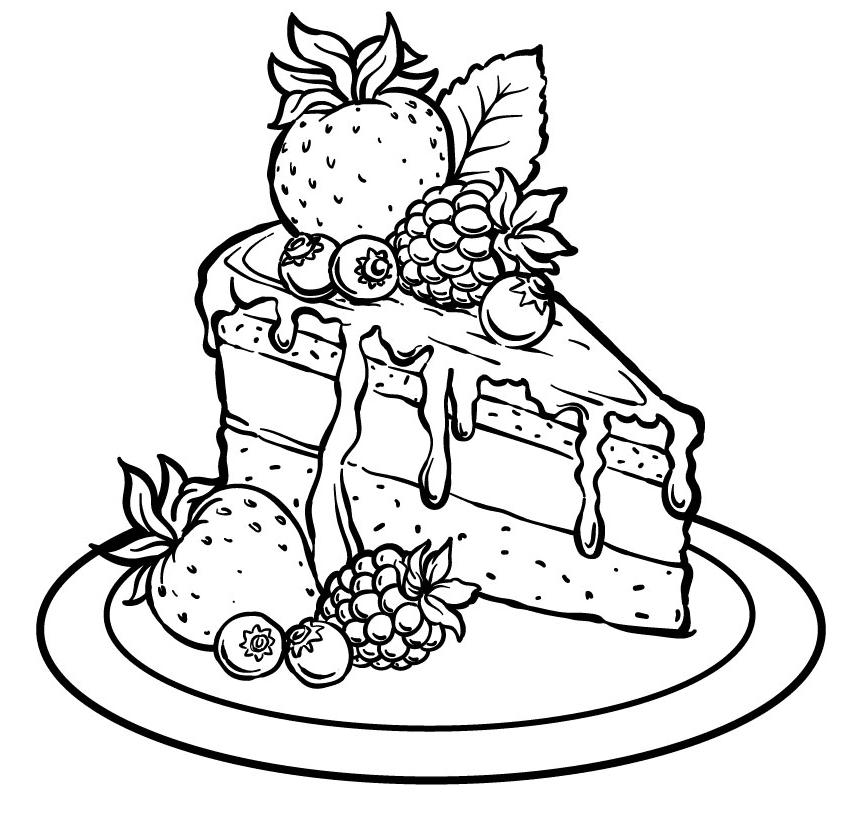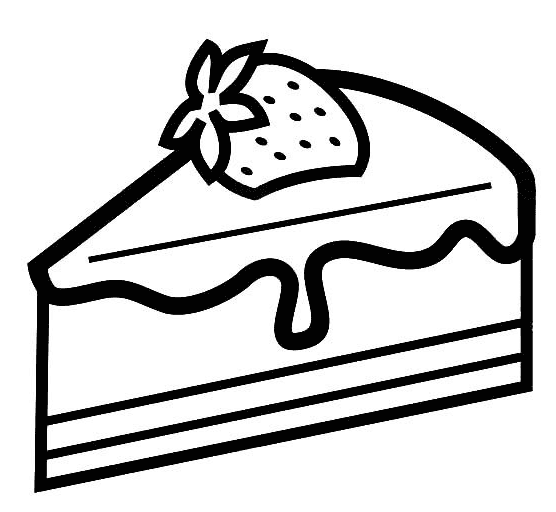 Conclusion:
We always encourage parents to take the time to participate in coloring with their children. It is considered an activity to develop children's cognitive thinking and connect family members. Fruit and cake coloring pages will bring your family hours of rest and fun. Please choose pictures from our coloring pages for all ages so you can enjoy coloring together. Our products are always of high quality; you need to select pictures and start coloring with everyone. Wish your family will have happy moments
Today Articles