Hello Kitty - A Staple Of Japanese Popular Culture
Hello Kitty — who, despite the name, is not actually a cat — made her first in 1974. The Hello Kitty vinyl coin purse was introduced by Sanrio in March 1975. The character is a staple of the kawaii segment of Japanese popular culture. By 2010, Sanrio had groomed Hello Kitty into a global marketing phenomenon. And Hello Kitty cute is one of Japan's most popular exports. 
Now, fans of the character can take their appreciation one step further by staying at a Hello Kitty-themed cottage at a glamping resort in Japan.
The Grand Chariot Hokutoshichisei, an upscale resort with 23 individual cabins, called "cocoons," has converted one of the cabins into an homage to the pink-bowed character, complete with wall art, bedspreads, a mirror and even bath salts bearing Hello Kitty's likeness.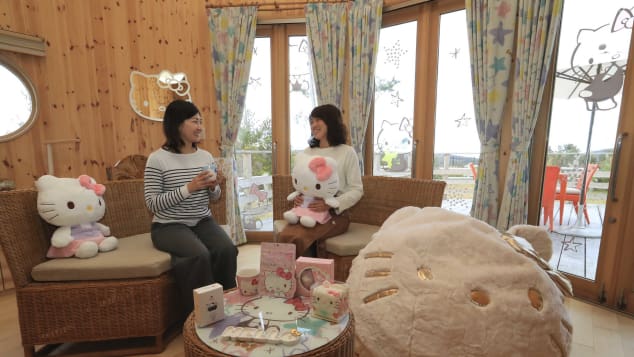 An interior shot of the new Hello Kitty cabin.
The property is on Japan's Awaji Island in Hyogo Prefecture. The island, which is about 70 km (43 miles) from Kobe, is particularly renowned for its wonderful stargazing — fitting, then, that the cabin has been dubbed "Hello Kitty Star's Cocoon". It has two beds and can hold from two to four people.
The hotel falls along the 135th longitude line, which many believe has healing and restorative properties. To fit with that, the Grand Chariot has cedar soaking bathtubs known as hinoki in each cabin, as well as skylights for optimal stargazing without going outside.
People who love cute characters and travel won't hurt for other Hello Kitty options when they're planning a vacation.
Japan is also home to a Hello Kitty Shinkansen bullet train, complete with pictures of the character on seat covers, and Taiwan-based EVA Air has several Hello Kitty-branded planes in its fleet.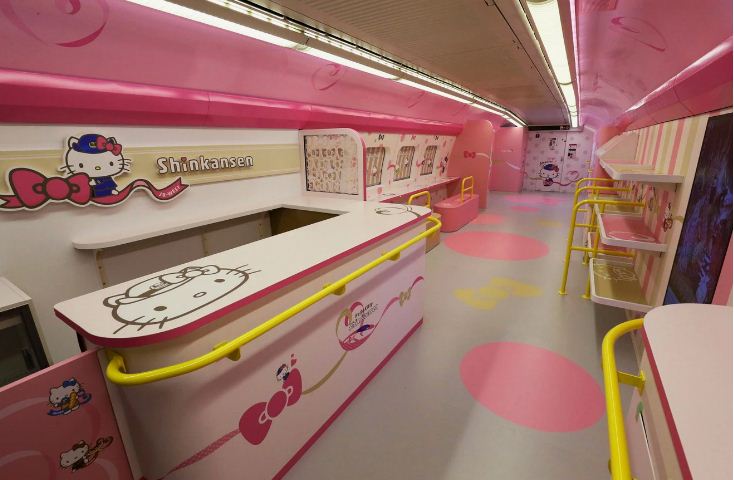 An interior shot of the Hello Kitty Shinkansen bullet train
The company behind Hello Kitty is Sanrio, which has offices in Tokyo and Los Angeles.
Originally a company that made small home and kitchen goods in the 1960s, it became more successful when its founder, Shintaro Tsuji, came up with the idea of putting cute characters on products like rice bowls and chopsticks to make them stand out.
 
Today Articles