Home
  »  
Coloring Articles
  »  Easter Bunny and Dog Man coloring pages: Interesting stories discovered through coloring pages
Easter Bunny and Dog Man coloring pages: Interesting stories discovered through coloring pages
Easter Bunny and Dog Man coloring pages: Interesting stories discovered through coloring pages. We have had a lot of coloring page products and received enthusiastic support from parents and children.
The later, the more we realize the importance of coloring activities in today's life. That's why we are constantly discovering and developing products with quality pictures.
And we think that learning to color while finding the meaning of coloring content is how to create knowledge through practice.
Easter Bunny and Dog Man coloring sheets will be indispensable for knowledge stories that parents and children should learn to develop children's skills comprehensively.
There are quite a few symbols associated with the Christian holiday of Easter. One of them is the Easter Bunny. So what is an Easter Bunny? The Easter Bunny is one of the typical symbols of the Christian Easter holiday.
According to Christians, Easter is an important holiday that commemorates the death and resurrection of Jesus after his crucifixion. Easter and Jesus -su has a special meaning, representing revival, strong vitality, and wishes for a better future for Christians.
Meanwhile, the Rabbit is an animal with "dizzy" reproductive ability, so it is also considered a symbol of growth and development, expressing the desire for a new and positive life.
For Christians, the Easter Bunny is the animal that brings Easter eggs – one of the typical symbols of Easter.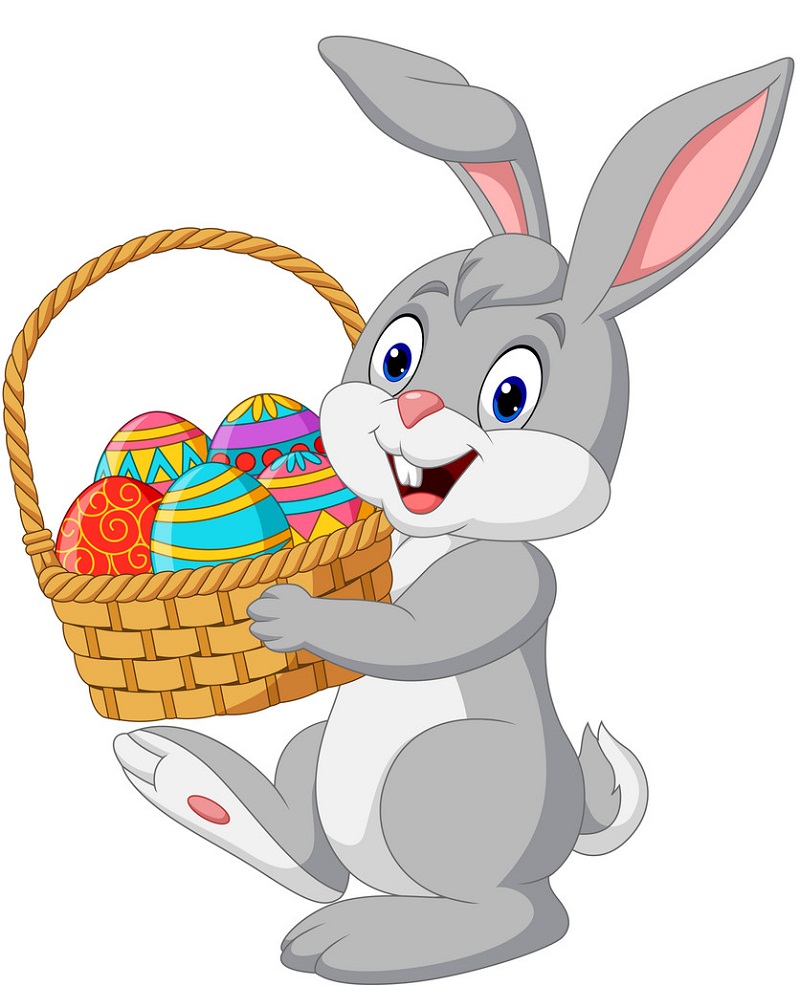 Printable  Easter Bunny coloring sheets
In the tradition of the Lutheran Church in Germany, the Easter Bunny initially acted as a judge to judge whether children behaved or were obedient to adults.
According to legend, the Easter Bunny is a character similar to Santa Claus with the task of bringing colorful eggs, candy, and toys to children's homes on the evening before Easter.
Rabbits are animals that give birth, not eggs. However, the story of the Easter Bunny is quite another story. Besides the ability to reproduce quickly, as a symbol of solid growth and development, the image of Rabbits is also associated with a legend about Ostara.
It is the goddess of Spring and the person named for Easter (Easter Day). It says that once, the goddess Ostara brought the color of Spring to the earth late. It has caused animals and things to suffer from the cold.
When Ostara arrived, she accidentally saw a bird about to freeze to death because its wings were frozen. Feeling sorry for that scene, Ostara rescued the bird and turned it into a Rabbit, and always kept it with her as a pet.
The goddess also gave the Rabbit the ability to reproduce by laying eggs and running and jumping quickly. The goddess wanted Rabbit to take her place to give gifts to the children when Spring came.
However, later, the Rabbit accidentally made the goddess Ostara angry and was thrown into the sky by the god, turning into the constellation Lepus.
Each year, Rabbits are only allowed to come down to earth exactly once in the Spring to give colorful and lovely eggs to the children. Since then, the image of the Rabbit carrying eggs has become a symbol, a very distinctive feature of Easter.
On the Easter Bunny coloring sheets, you'll find many Easter bunnies and chicks, overflowing Easter baskets, religious and Christian images, spring flowers, and floral Easter eggs Literature.
They are perfect for kids of all ages to colors. You can choose the most lovely pictures that the little ones love. Easter Bunny coloring sheets allow children to use their coloring skills to color pictures according to their imagination.
Easter Bunny coloring pages are fun with the cutest photos of the Easter Bunny. It will help your baby develop eye-hand coordination, color recognition, creative thinking, etc. Coloring helps children absorb most effectively.
The coloring pages bring a lot of fun to children of all ages. These coloring pages include the easter bunny jumping around the easter egg, the bunny holding the easter egg, and some other adorable pictures.
Find the cutest pictures in super cute Easter coloring sheets and print them out for free. Then color and enjoy these super cute Easter bunny coloring pages.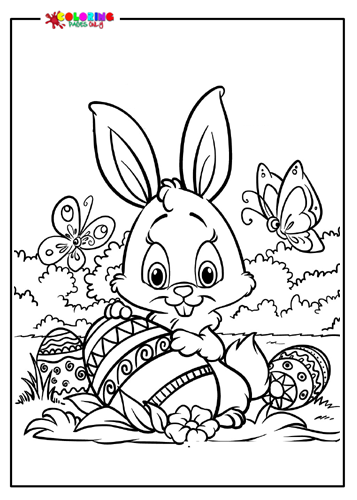 Little Easter Bunny With Butterfly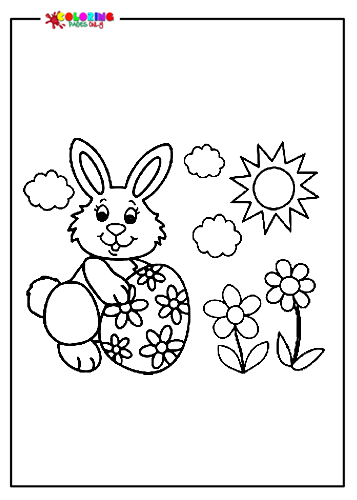 Easter Bunny, Flowers, and Sun
Dog Man coloring pages: An exciting and humorous series for children
Dog Man is a comic book series by American animator Dav Pilkey, produced by Scholastic Corporation. The series helps children learn many good qualities, such as kindness, empathy, and self-understanding.
The series begins with two characters, Corporal Knight – the most muscular man in the police department but stupid – and Greg is bright but a dog.
In one defuse the bomb, because of a mistake, "Greg's body is dying" and "the corporal's head is also dying." At that moment, the nurse devised a way to attach Greg's head to Corporal Knight's body. So, Dog Man – a new righteous character, appeared.
Dog Man has been studying hard to deal with cunning criminals. The series attracts young readers with humorous details mixed with thrilling action scenes mixed with a bit of romance.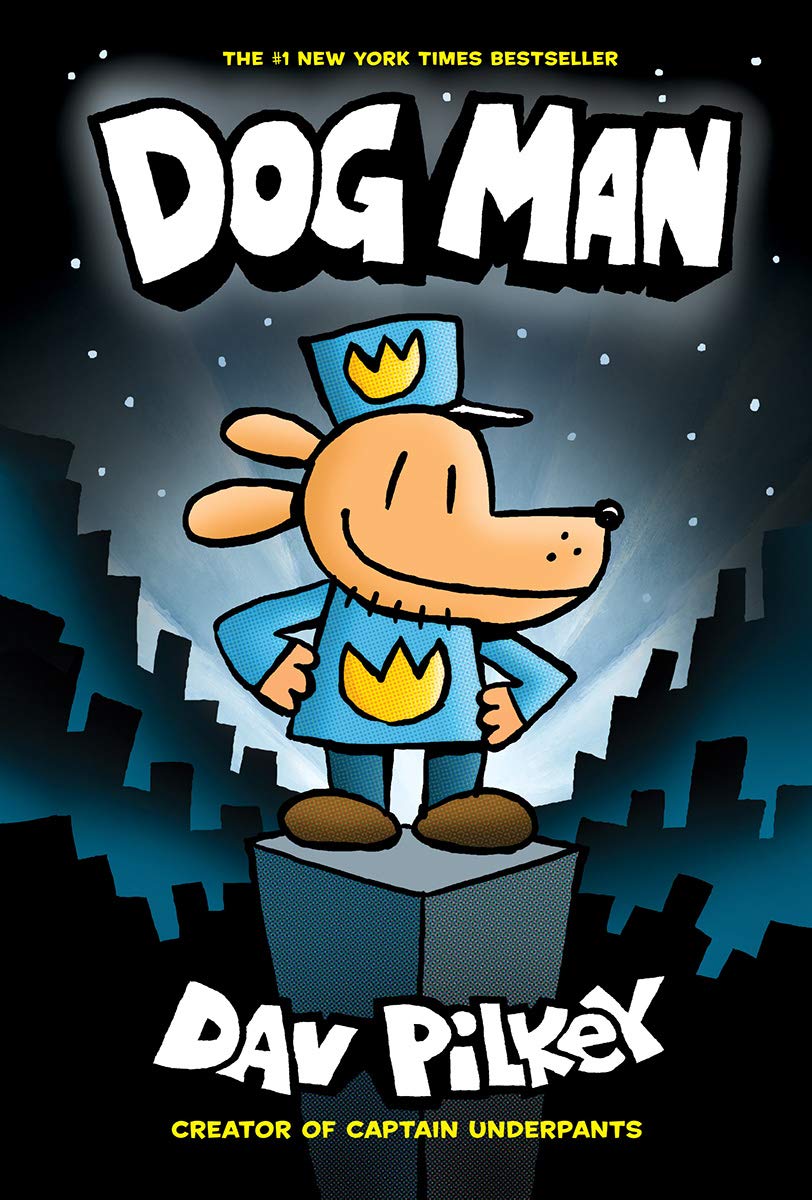 Printable Dog Man coloring sheets
Dogman is a fantasy character that combines part human and part dog, making for a great cop hero. Brave dog man a good superhero with his friends.
Suppose you are a fan of the Dogman series. In that case, you cannot ignore the Dogman coloring sheets because the coloring pages will realistically depict this hero's lovely and funny picture.
Dogman coloring pages help children love coloring activities more because coloring content is exciting and unique. These coloring pages will help children maximize their coloring and creativity through their black-and-white drawing pages with their color set.
Parents should support and spend a lot of time encouraging and motivating children to practice learning.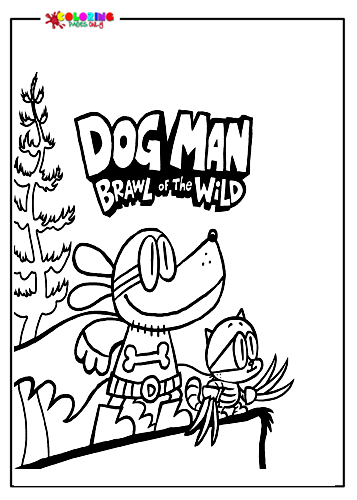 Little Petey Dog Man and Cat Kid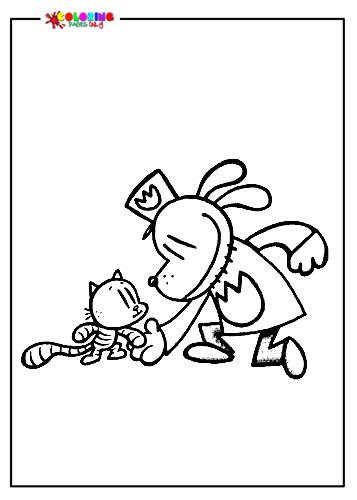 If you are a fan of the Dogman series, you cannot ignore the Captain Underpants series. And you can explore and color the images of Captain Underpants through Captain Underpants coloring pages.
Conclusion:
Science has proven that coloring is an excellent therapy to help children forget sadness and anger. Coloring is a learning-by-play process.
Children can recognize colors, lines, shapes, and subjects in the picture and feel joy and relaxation when completing a painting. And, of course, photos with attractive themes will always make children much more excited and happy.
Easter Bunny and Dogman coloring pages are topics that attract the attention of young children; we hope to bring many such quality products to children and parents with the hope that children are fully developed.
Today Articles