Home
  »  
Coloring Articles
  »  Sofia, Beauty and the Beast coloring pages: Impressive princesses won the audience's hearts
Sofia, Beauty and the Beast coloring pages: Impressive princesses won the audience's hearts
Sofia, Beauty and the Beast coloring pages: Impressive princesses won the audience's hearts. We have tons of coloring pages inspired by cartoon characters your child already knows.
Including characters that are heroes, lovely animals, kind people who help people, or standard images in fairy tales are princesses. If children often watch cartoons about romantic love stories or stories about kingdoms, they will be very familiar with Sofia, Beauty and the Beast.
Those are two animated films that have received a lot of reception from the audience. Sofia, Beauty and the Beast coloring pages are also inspired by it. Let's find out what's unique about this coloring page.
Princess Sofia is the main character of the Disney Junior animated series Sofia the First. She was a small girl from a commoner background until her mother married the King of Enchancia and became a princess.
Sofia learns that looking like a princess is not tricky, but behaving like a princess can only come from the heart. Sofia lives in a beautiful castle with the king's children, Amber and James.
But the town girl needed to learn the manners of an absolute ruler, so she was sent to the royal academy. The girl attracts everyone with her modesty and purposeful life, so she quickly makes new friends.
Sofia's step-sister Amber is annoyed by Sofia's popularity. So the evil daughter of the king will discredit Sofia in the eyes of the public. But the main danger in the royal palace is Cedric, a court sorcerer.
The beautiful Sofia has faced a lot of problems. And most importantly, she must prove that she is worthy of becoming a noble princess and ruling a country in fairy tales. Sofia is shown to be very kind and compassionate.
She also shows loyalty to her loved ones to the point of selflessness. Belle is also willing to make friends with people who refuse to relate to her for the most part.
She also believes in keeping her promises no matter what. Sofia also shows her affection by giving her loved ones warm hugs. She also believes that something trouble-free and something happy is the same things.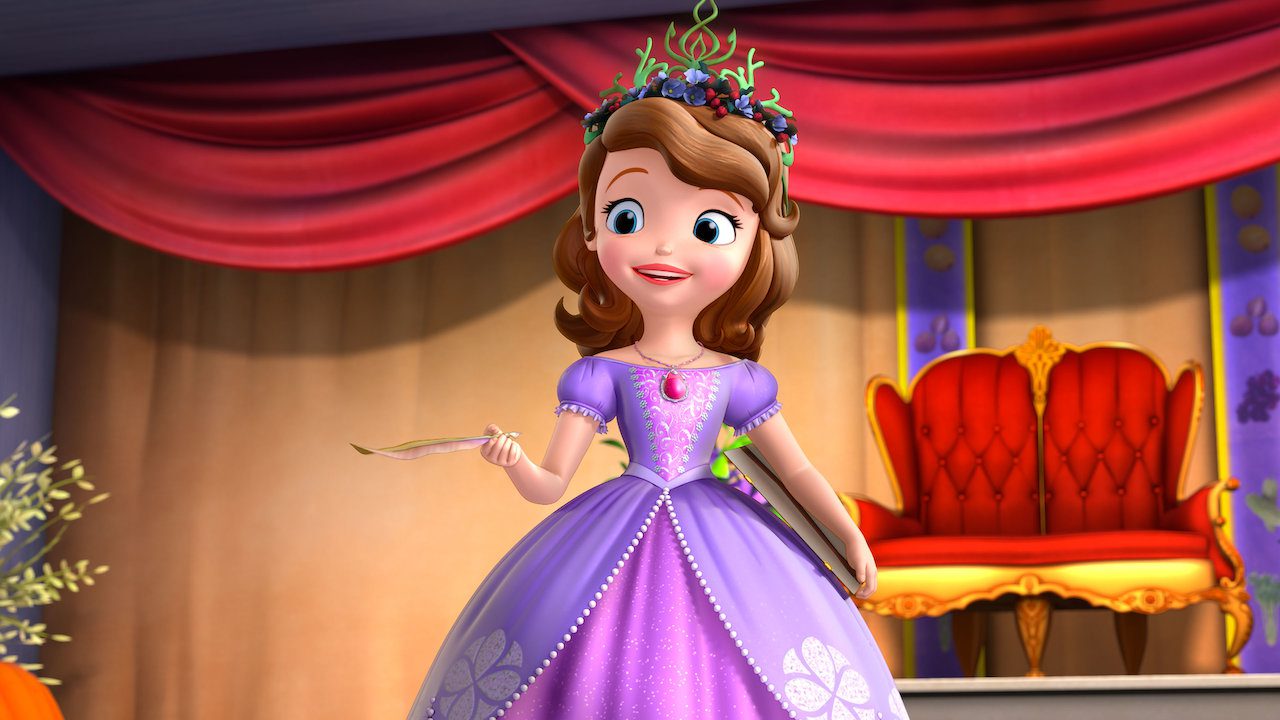 Printable Sofia coloring sheets
Does this cute princess make children feel admired? If your child loves Sofia's Beauty and personality, collect her pictures. Children will encounter beautiful pictures of Sofia and her friends on Sofia coloring pages.
Exploring coloring pages and downloading or printing their favorite Sofia coloring pages. Then unleash their creativity with the colors your baby wants to adorn his favorite characters.
Sofia coloring sheets will help children express their creativity with their desired colors. Imagine and create beautiful princess images for children like them.
Coloring for Sofia coloring sheets will help children practice coloring skills and improve their thinking ability.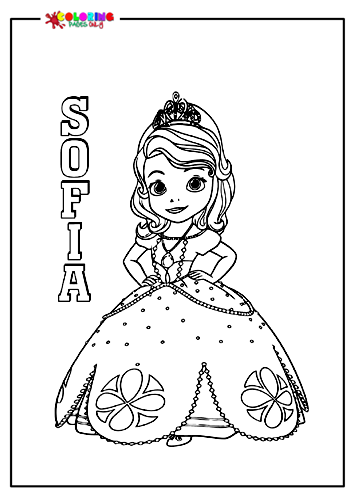 Princess Sofia from Sofia the First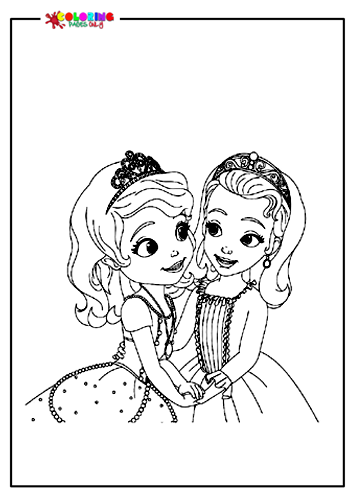 Beauty and the Beast open up a very bustling scene in the peaceful town of Villeneuve. We can easily see people's fresh faces, flower pots blooming on the balcony, and the dreamy atmosphere often found in fairy tales.
Belle, with her Beauty, is impressive, but because she had a way of thinking ahead of the time she lived, Belle was always labeled by people with reserved looks, saying she was an unusual person.
However, Belle did not care about those negative things. She was still leisurely immersed in the world of book pages and lived her life freely.
Contrary to that bright scene, hidden in the dense forest without light, on the other side of the hill. The sun is the little-known existence of an ancient castle covered with snow year-round and where the monster and the rose are imprisoned – the thousand-year curse he has to bear.
The source of this cruel curse began on a cold winter night when a prince was holding a grand dinner; suddenly, an older woman asked to stay in the castle and exchange with the prince a rose.
Contrary to the expectation of the older woman, the prince refused the above request and chased the older woman out of the castle. Angered by his contempt, the older woman reverts to her witch form, turning him into an ugly monster and cursing that he can only return to his original form when he knows how to sympathize with someone else and get true love from a girl before the last rose petal falls.
Otherwise, he will forever become a monster. Fate brought those two different lives closer together. After so much time burying himself in the body of a beast, the prince had learned to appreciate others, and hidden behind that rough appearance was a warm heart fluttering with the beautiful young lady, gentle and kind, named Belle.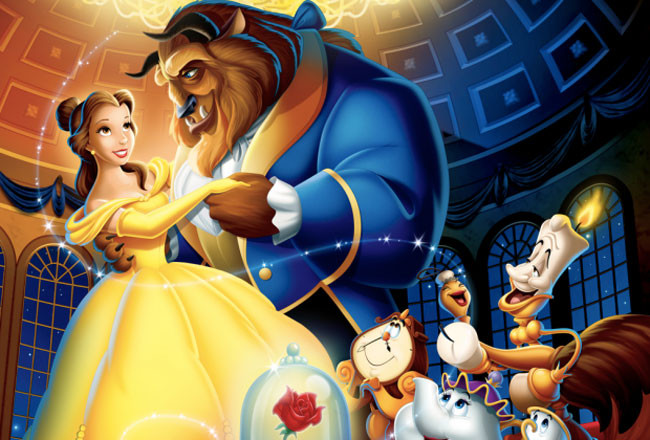 Printable Beauty and the Beast coloring sheets
Beauty and the Beast coloring pages is one of the children's coloring pages about fairy tale characters. Young children, especially girls, often like the gentleness, Beauty, and kindness of Belle.
Therefore, Beauty and Beast coloring sheets will be an excellent choice for parents of their lovely baby girl. At that time, children will be free to be creative and paint any color for their favorite princess images, depending on their innocent way of thinking.
It will help your children have the opportunity to promote their creativity, improve their ability to distinguish and recognize colors, and at the same time, practice meticulousness and show their aesthetic talents right from the start as a child.
The image of the princess in the cartoon Bella coloring picture that children know in the fairy tale "Beauty and the Beast" is beautiful, gentle, and knows how to love and help others, the same dear.
Children will want to have beautiful drawings to decorate their princess more and more lovely.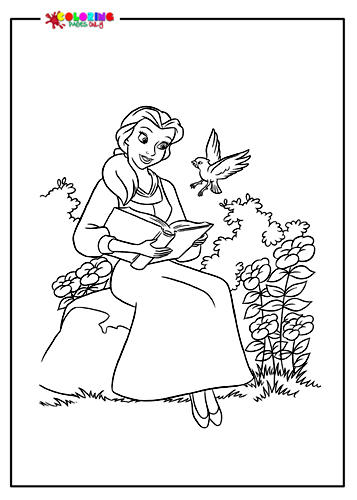 Children shouldn't miss Cinderella coloring pages because this is a fairy story for kids, especially Little girls.
Conclusion:
Choosing coloring activities for children is something that many parents care about when raising their children. This activity is not only entertaining but also has many unexpected effects.
When children color with friends, siblings or parents, or grandparents, that is when everyone interacts with each other, chats, and exchanges.
Instead of letting your baby watch the phone or play games, coloring with them will give them more fun, cozy and meaningful space.
Exciting and beautiful themes like Sofia, Beauty and the Beast coloring sheets make children even more interested. We hope that not only Sofia, Beauty and the Beast coloring pages but many of our other products are loved by children and parents alike.
Today Articles