Home
  »  
Coloring Articles
  »  Fancy Nancy and Abby Hatcher coloring pages: let's get more positive energy from new colors!
Fancy Nancy and Abby Hatcher coloring pages: let's get more positive energy from new colors!
Fancy Nancy and Abby Hatcher coloring pages: let's get more positive energy from new colors! With the holidays approaching and the summer vacation approaching, almost every parent begins to worry about keeping their children entertained and healthy and reducing mischief during this time off. Parents can think of a solution for their children to learn to draw and color, the most accessible and most exciting step is coloring. Fancy Nancy and Abby Hatcher Coloring pages will help parents support children's learning and coloring. Let's explore these cute characters, how to be loved.
Fancy Nancy coloring pages: the image of a little girl in the hearts of children.
Fancy Nancy is an American animated children's television series produced by Disney Television Animation for Disney Junior and based on the book of the same name by Jane O'Connor. 6-years-old Nancy Clancy loves luxury and French style. She loves sparkly dresses, high jewelry, music, and ballet. But most of all, the little girl enjoyed learning French. Nancy Margaret Clancy's favorite color is fuchsia; she loves butterflies. Nancy is a young girl with white skin, very fancy red hair, and green eyes with thin eyebrows. She has an adorable Frenchy poodle; her secret mailbox to share her party invites with her best friend is Bree. Nancy also has a doll named Marabelle and sometimes carries it around. She constantly provides a fun and entertaining activities for family and friends with a rich imagination. Fancy Nancy makes every day bright and memorable. Nancy is not a spoiled brat; she is a sweet little girl with a strong personality who constantly makes mistakes and learns from them. She was a girly girl. Fancy Nancy loves to use flowery words that inspire children to learn in a fun way. There are many advantages to having a sophisticated vocabulary at an early age, including improving reading skills.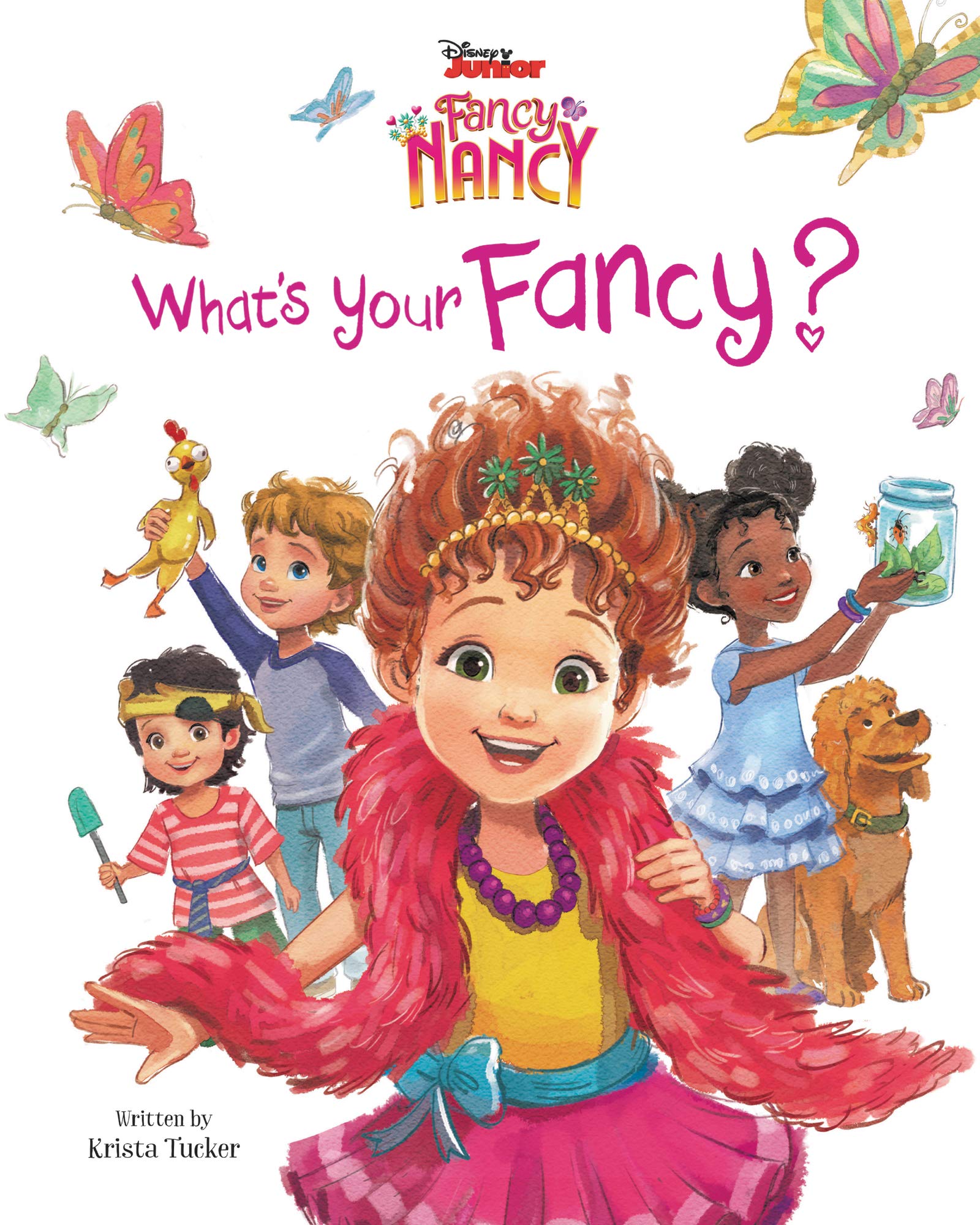 Printable Fancy Nancy coloring sheets
We are sure that many children will like the character Nancy and the Fancy Nancy coloring pages that we bring. Dynamic and cheerful Fancy Nancy coloring pages also help the little ones become more joyful and energetic. It is a source of positive energy to help the little ones get the most exciting and beautiful things. Parents can choose to download Fancy Nancy coloring sheets so that children can color them right now. Color creativity has no limits; your baby's imagination has no limits. Children combine their favorite colors and create the most beautiful works. Fancy Nancy coloring sheets are an excellent gift for children to learn to color, especially girls because the characters in this movie are extremely cute and lovely, suitable for children's ages and interests.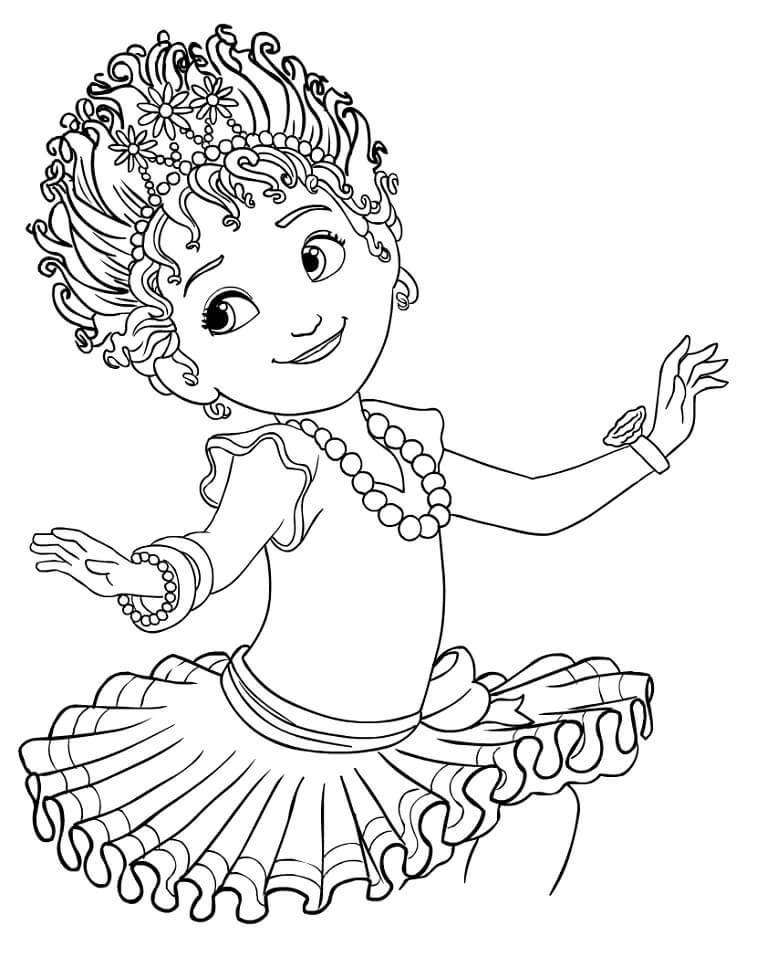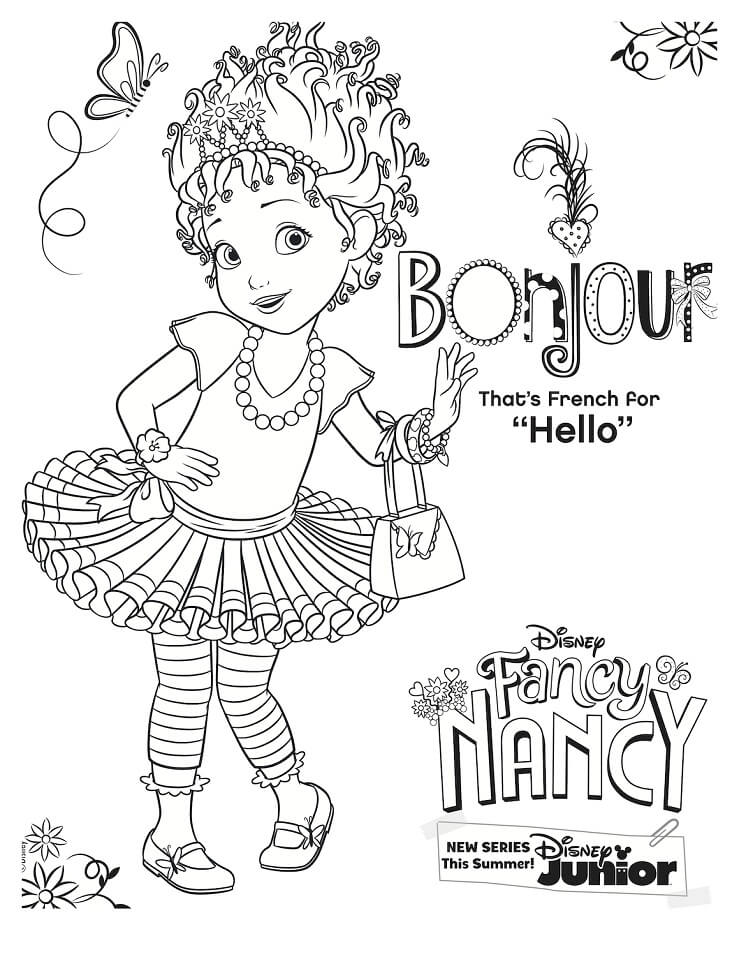 Abby Hatcher coloring pages: do your kids want to go on adventures with Abby Hatcher?
Abby Hatcher is a famous cartoon for children of all ages. The film follows a bright and energetic seven-year-old girl named Abby Hatcher and her new friend, the Fuzzies. Abby Hatcher, or "Fuzzly Catcher," is a little girl with a big heart. She tries to help her friends learn from their mistakes and mishaps and help them negotiate their feelings. In Abby's world, humans coexist with Fuzzlies – creatures with unique abilities. Wasps are quirky creatures that live in her family's hotel. Together with Bozzly, Fuzzly's best friend, Abby goes on wild adventures to overcome Fuzzly's mishaps and help them in any way she can. Do any of your kids have fun with this cartoon and want to go on an adventure with them?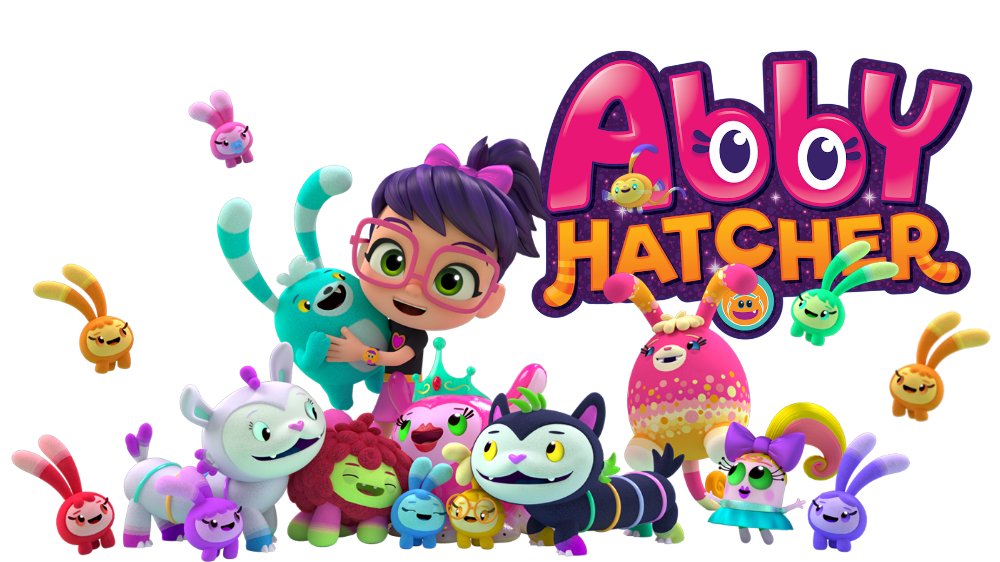 Printable Abby Hatcher coloring sheets
Abby Hatcher coloring pages is a gift for children who are big fans of the famous Abby Hatcher series; then, they can enjoy a great time coloring the coloring pages together. Character in that cartoon. What awaits the children at Abby Hatcher coloring sheets? With each coloring picture, children will be pulled into the fascinating world of Abby Hatcher – where they will spend hours of fun with all the characters in the series and have a lot of fun besides viewing on the screen. The pictures in Abby Hatcher coloring sheets are all quality, precise and attractive pictures for children. The characters are cute and lovely and help us realize many meaningful lessons about life. Coloring pages help children have fun with friends, learn together, practice coloring, improve coloring skills, and learn creatively. Do your kids want to color the pictures beautifully to fill the brilliant works of art with their imagination and radiant colors? We will be curious and expectant to see their beautiful pictures.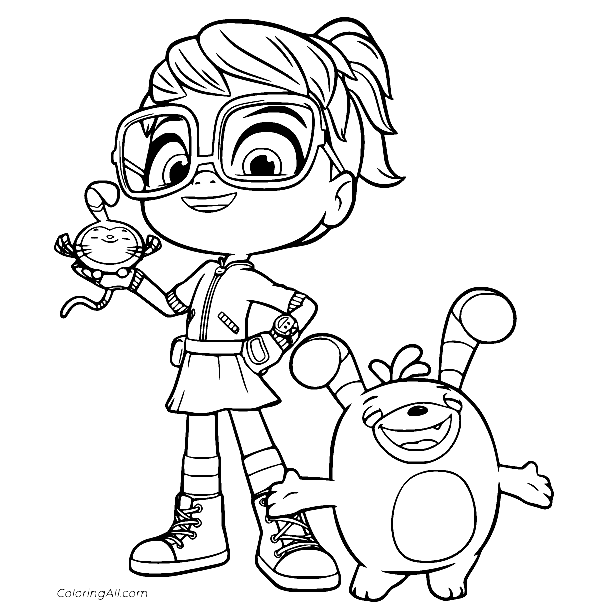 Abby and Teeny Terry with Bozzly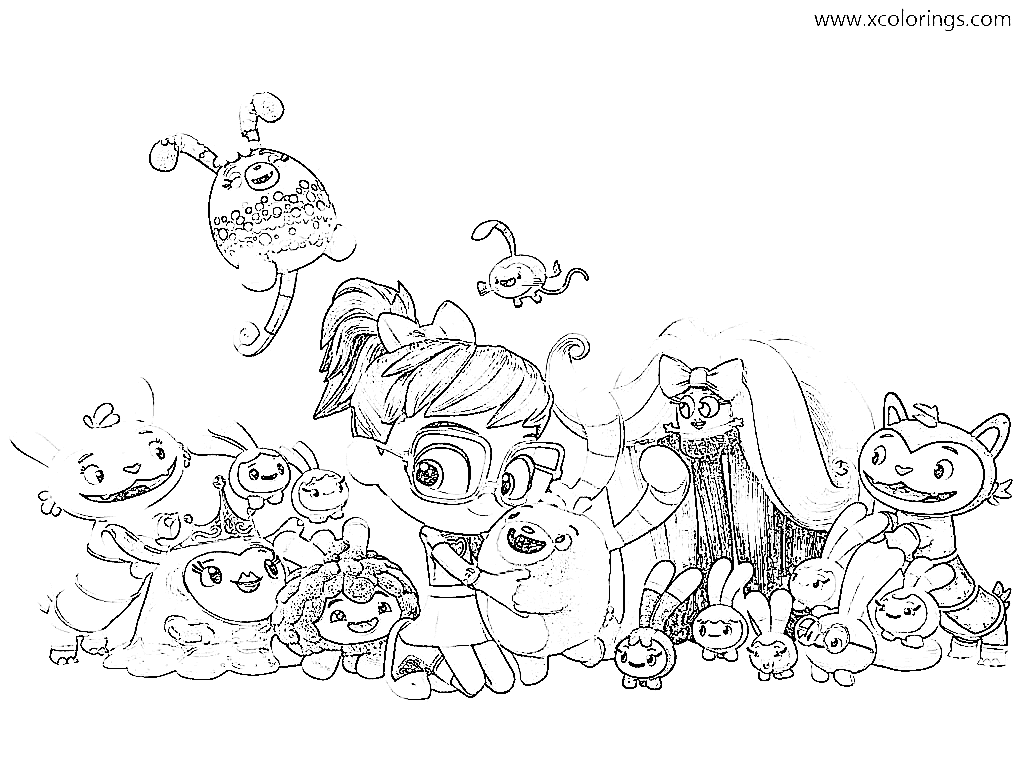 Conclusion:
Coloring stimulates creativity, imagination, and children's hands become more skillful. Color creates a fun space for children to express themselves freely. Parents should encourage children to be more interested and make more efforts with each child's coloring work. Fancy Nancy and Abby Hatcher Coloring sheets will be attractive topics for parents to encourage their children in the coloring process. Choose other coloring topics that will ensure your child's interests and help them learn more meaningful lessons: https://coloringpagesonly.com/
Today Articles