Home
  »  
Coloring Articles
  »  Jasmine, Aladdin, and Cinderella coloring pages: dreamy stories about true love
Jasmine, Aladdin, and Cinderella coloring pages: dreamy stories about true love
We always live and yearn for simple happiness. We always dream of peaceful family life, luck around us, lasting friendships, and the indispensable faithful love of our lives. Fairy tales movies always have been attracted by true love. And to live forever with those dreams are moments of returning to childhood with Jasmine, Aladdin in the magic lamp, or the fairy tale Cinderella. We bring Jasmine, Aladdin, and Cinderella coloring pages to hope that children have childhood memories with fairy-tale dreams.
Aladdin and the Magic Lamp revolves around Aladdin, a kind thief. He falls in love with Princess Yasmine, befriends the Genie, and is granted many wishes. At the same time, he also has to fight Zafar – the dark magician, Mallika – the evil stepmother of Yasmine and Aiyyar Zaafar after he is resurrected. The movie Aladdin with two main characters, Aladdin and Princess Yasmine, overcome many difficulties and obstacles, the two also come together. The film shows viewers that love does not distinguish between class or power but depends on people who are destined for each other. In addition, we notice that the wishes in the movie are like recreating the realities of life. The three wishes granted by the most powerful Genie in the Universe are surely the wishes of many children, but adults will have to weigh their true wishes. Someone like Jafar, yearning for power and ultimate power; people like Aladdin only wish for life, love, and happiness for their friends. Children have been educated by fairy tales cartoons with magical colors like Aladdin movies from a young age. A simple lifestyle, living with your inner nature, not being greedy, not trying to get the glory that doesn't belong to you. is clearly shown in the ending of Aladdin.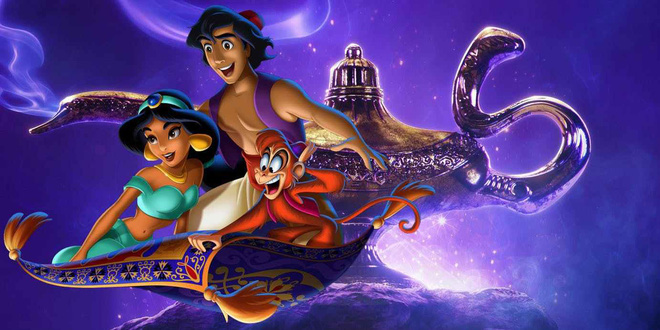 Printable Jasmine and Aladdin coloring sheets
We also want the most beautiful and intimately depicted fairy characters through Jasmine and Aladdin coloring sheets. Aladdin is not only an animated film, but it also comes out of a real-life movie. So through each of our drawing pages, the characters will be portrayed vividly and close to children. And this is also a meaningful story that parents and families should tell their children or learn about such feelings. Fairy tales always have their meanings, bringing profound lessons that we should know.
We have many pictures of Jasmine and Aladdin coloring pages: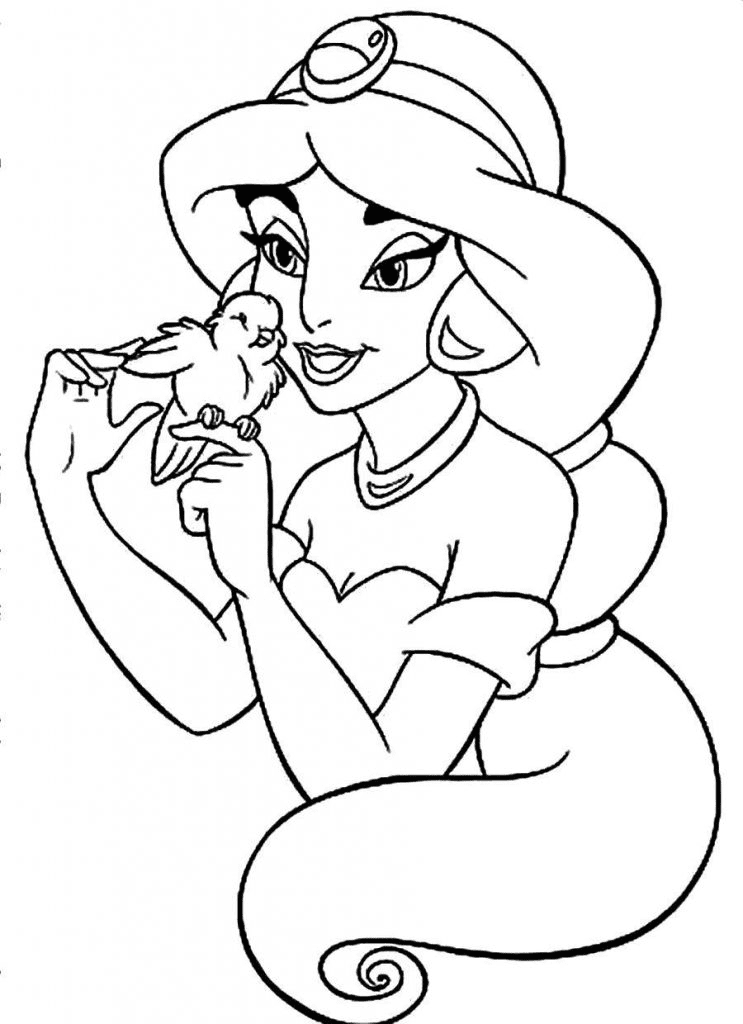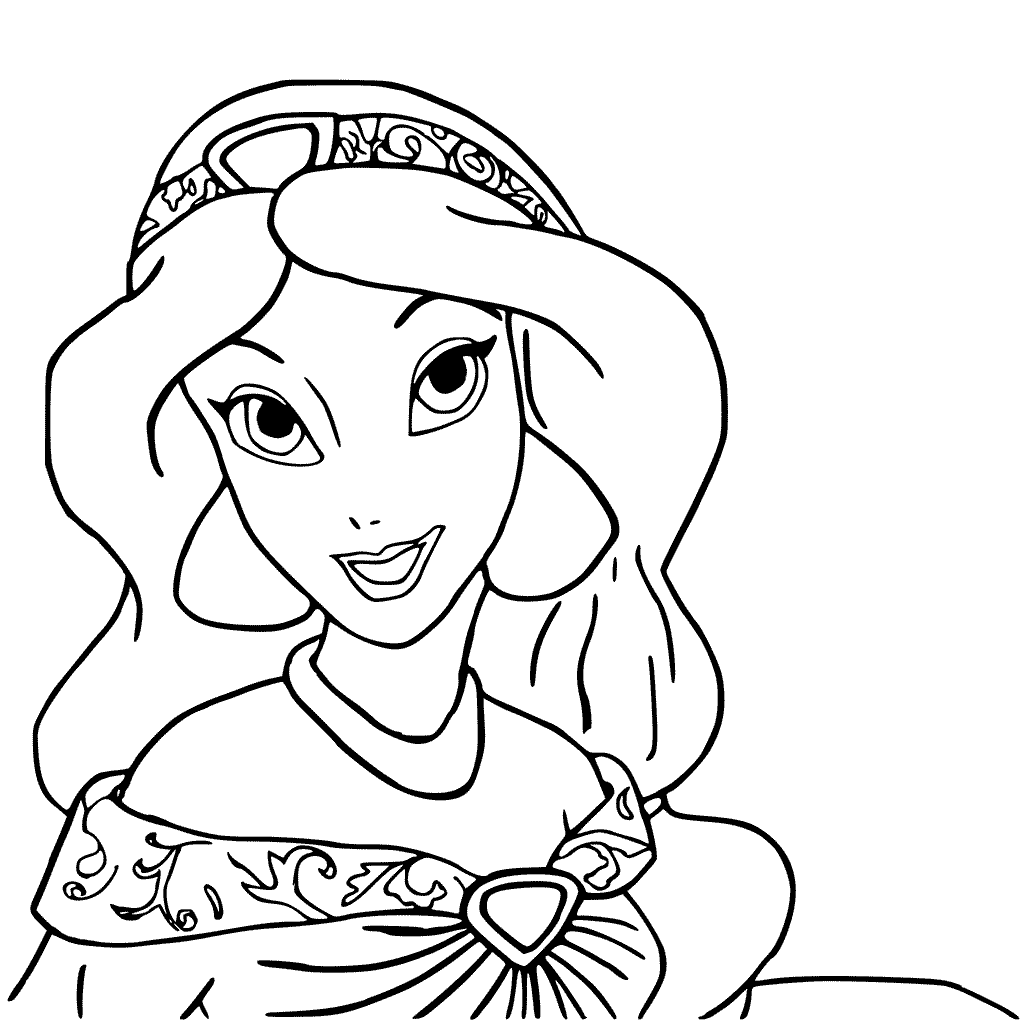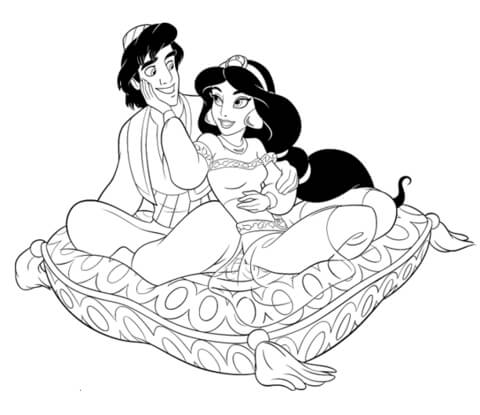 Jasmine and Aladdin on a pillow from Aladdin
Cinderella coloring pages: "Cinderella" is attractive by the love story.
If the children think that Jasmine and Aladdin struggled in their search for love, the story of Cinderella is no less complicated. Before coloring the Cinderella coloring sheets, let's also learn who this beautiful character is and the meaningful lessons of this fairy tale.
In addition to showing the reader that kind people will be happy and bad people will be punished, the story "Cinderella" also contains many other moral lessons such as seriousness in time love. There's nothing to fear between people, solidarity, self-love, and being wrong. Even if Cinderella no longer has a biological mother to be loved, even if her stepmother does not love her, these things cannot stop Cinderella from loving herself. Because she knows how to love herself, she can find what she wants to win by herself. Cinderella herself has a strong will and a desire to control her destiny, which is why she is always fighting to get her chance back. In life, if others take away an opportunity, you need to take it back or create the best one for yourself. Never giving up and loving yourself is the essential lesson everyone must learn when entering life.
Printable Cinderella coloring sheets
The fairy tale princess Cinderella has long become an indispensable part of children's childhood. The image of a beautiful and gentle princess always makes the little ones love and respect them. It will be more wonderful when children can manually color their favorite pictures, the theme of which is princess coloring pictures. Coloring pictures can help children develop more comprehensively and improve ingenuity, perseverance, and diligence. Children can hand-pick their beautiful princess dresses and colorful shoes. Your children dream that they will be beautiful and find true love later like our princess. So from now on, live well, work well, live honestly, and always love yourself. Cinderella coloring pages will give them dreams like in a fairy tale, and your children will grow up to be princess-like in the picture they have colored.
We have many pictures of Cinderella coloring pages: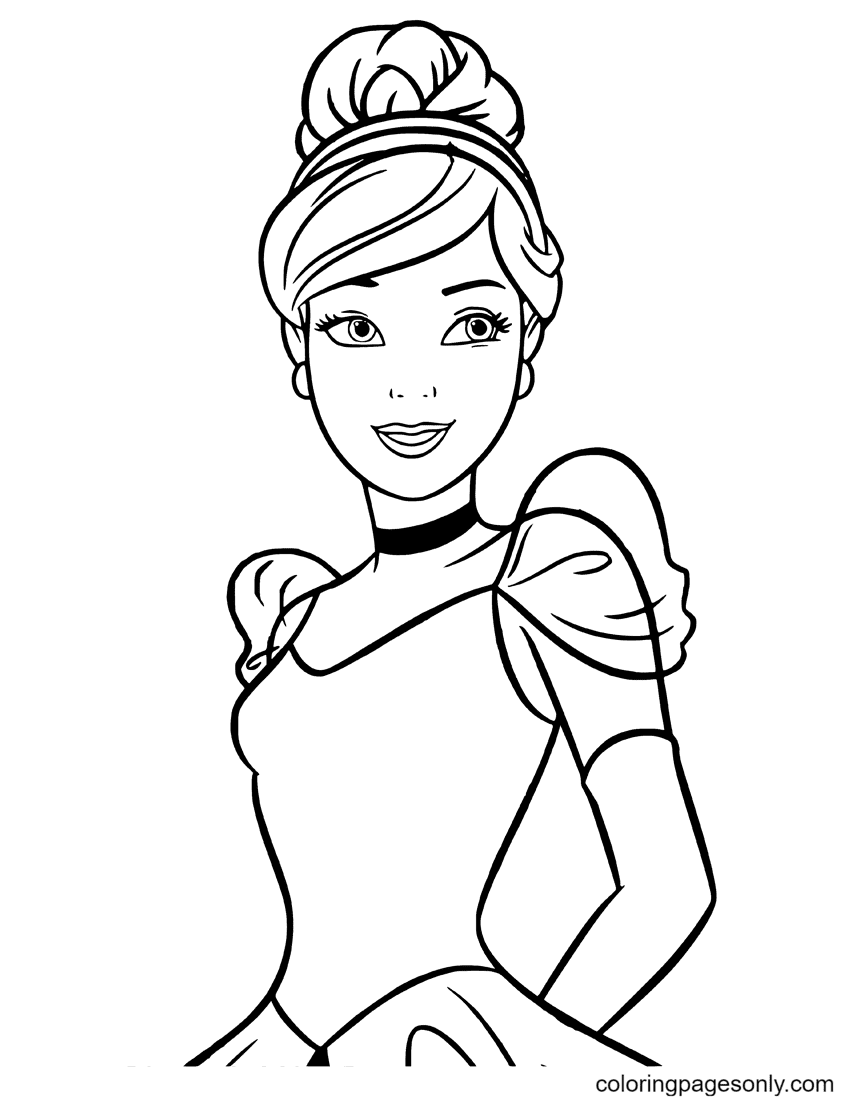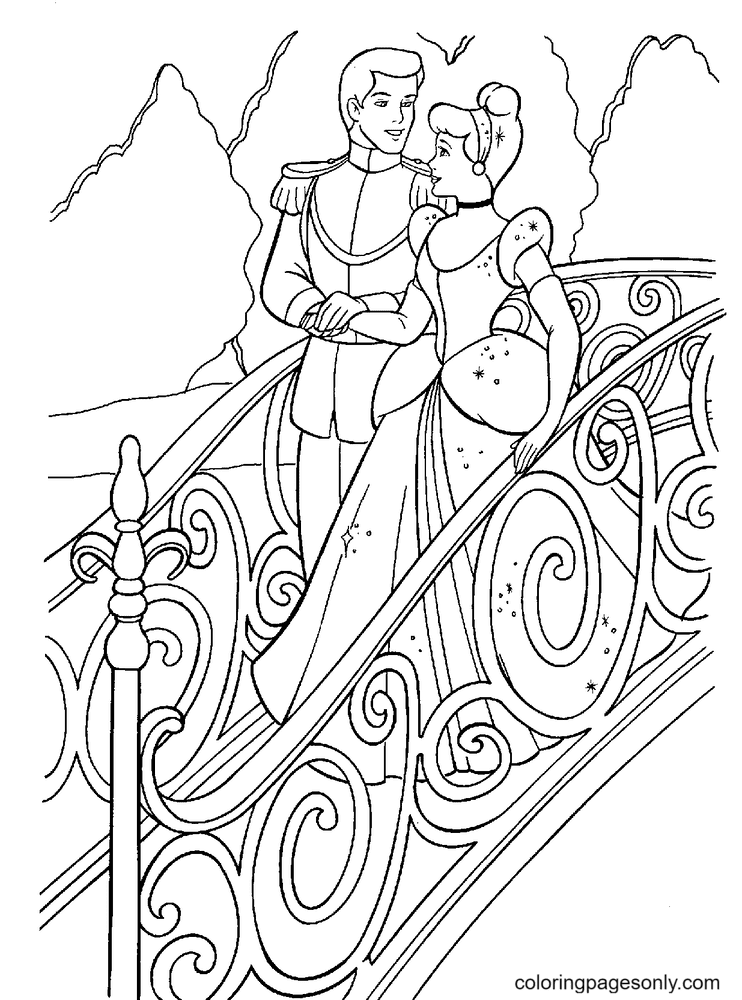 Cinderella And Prince on wedding day
Conclusion:
Jasmine, Aladdin, and Cinderella are all fairy tale characters who, in the end, all live happily with the one they love. Hopefully, Jasmine, Aladdin, and Cinderella coloring sheets will help the little ones immerse themselves in the story and live their dreams like those characters. Check out our many coloring pages to discover many fairy-tale characters and meaningful lessons from that story.
Today Articles