Home
  »  
Coloring Articles
  »  Donald Duck and Daisy Duck coloring pages: They are the most famous ducks globally
Donald Duck and Daisy Duck coloring pages: They are the most famous ducks globally
If you already own yourself a Mickey Mouse coloring page, it is indispensable for you to collect Donald Duck and Daisy Duck coloring pages. These are all popular cartoon characters of children. The images of cartoons have been around for a long time, but ducks' images are still very famous around the world now.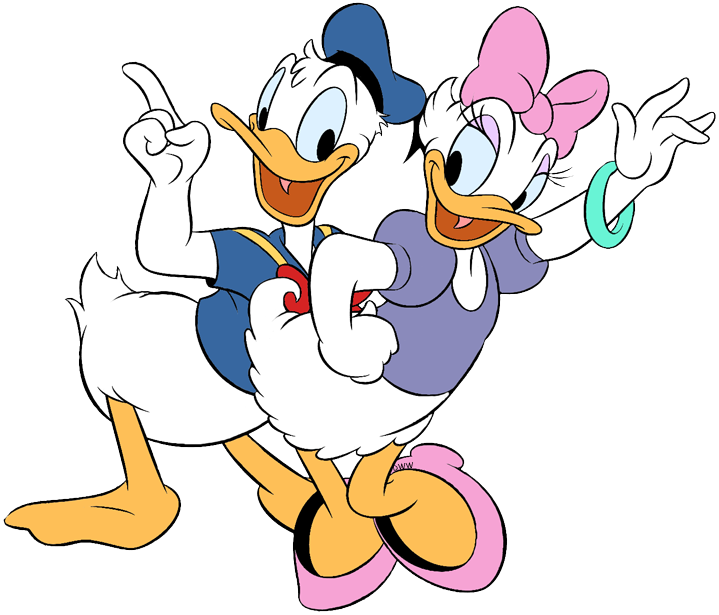 Printable Donald Duck and Daisy Duck coloring sheets
Donald Duck coloring pages: he is a famous American fictional character.
When we talk about the cartoon world, it is impossible not to mention Donald Duck; this is a character loved by many children, and the image of the Duck is decorated on clothes, shoes, and other toys. The image of Donald Duck is no longer strange to both adults and children. Donald, also known as Donald Duck, full name is Donald Fauntleroy Duck, is a famous cartoon character in Walt Disney's animated films and comics, appearing with the image of a white duck. With a yellow-orange beak and legs, Donald Duck is usually seen wearing a blue "sailor" shirt and beret with a prominent red bow but does not wear pants except when Donald goes swimming. First appeared in the animated film The Wise Little Hen in 1934 in the "Silly Symphony" series; with his high-pitched but lovable and sharp voice Donald Duck quickly became an unpopular character. In only a series of animated films and many television series, the cartoon character ranked 5th in the top of the most published comic books globally. Along with the image of Donald Duck appearing infamous cartoons in the US and worldwide, comic books about this Duck also appear with a monthly or weekly publication frequency. The week is popular with many European readers, especially in Norway and Finland and Denmark, Germany, Italy, the Netherlands, and Sweden. After this, many authors worldwide continued to use Donald's image in writing their comics or game shows. Built with the characteristics of a duck with a relatively easygoing personality but quick and hot temper, sometimes this cute duck also has a bit of cunning or likes to mock others.
Donald Duck is one of the most familiar images for most children. Donald Duck coloring sheets bring us relaxing moments full of laughter through funny details, funny actions, and familiar images attached to many people's childhood. The pictures of Donald Duck coloring pages are memories attached to this cartoon duck. I hope these images will spread to many children and be their happy moments.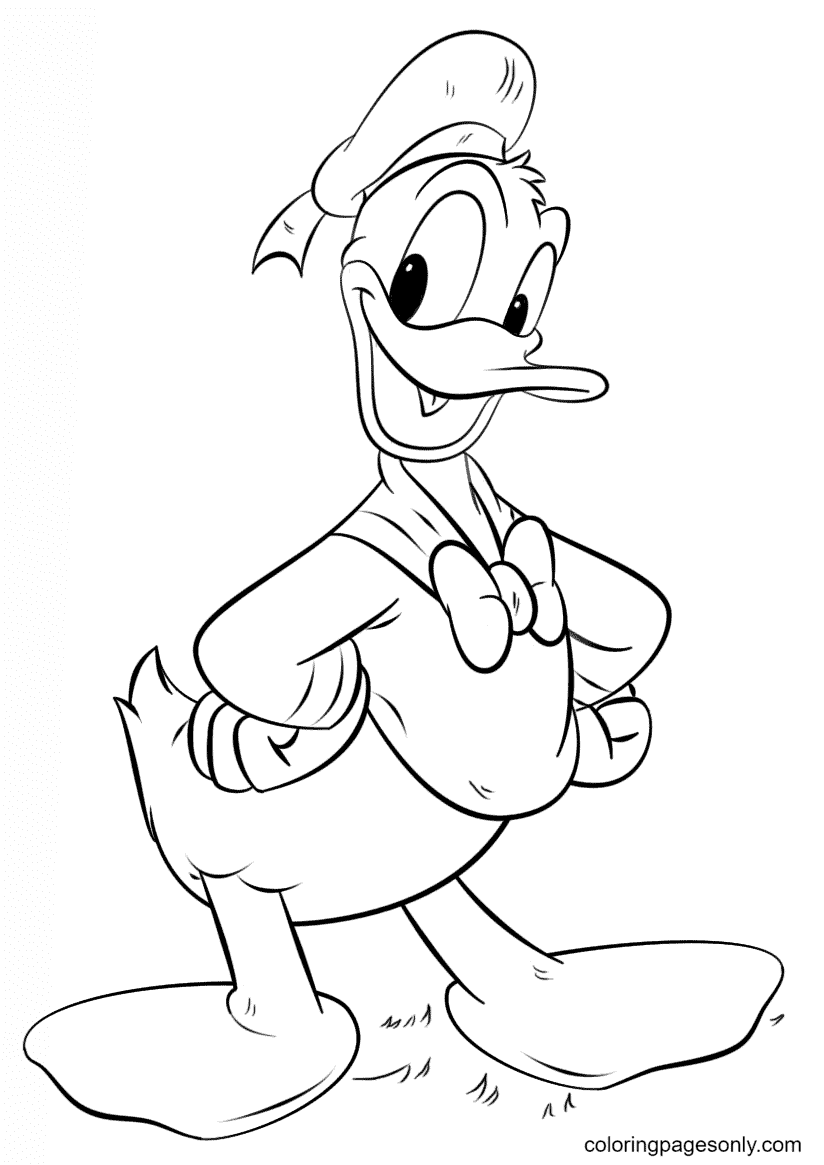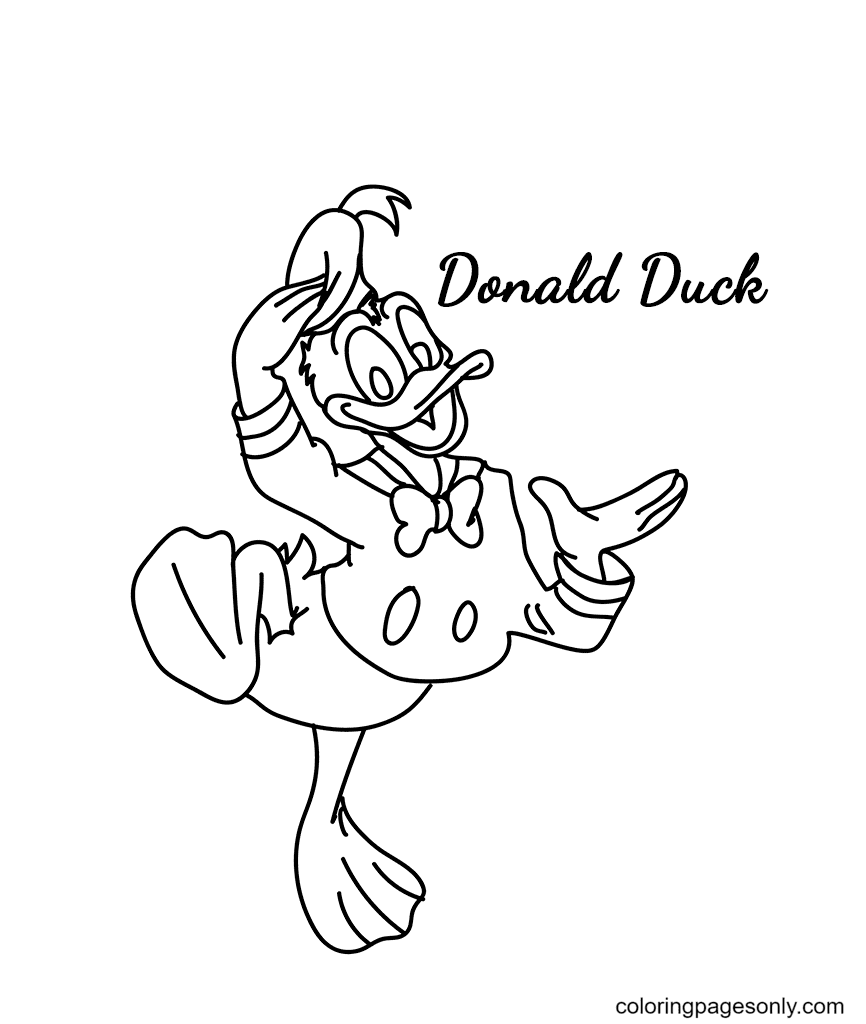 Daisy Duck coloring pages: She is Donald Duck's lovely girlfriend.
Until now, I am still impressed with the image of Daisy Duck – Donald Duck's girlfriend, the images of Daisy are mainly when I was a child, often watching cartoons, and have collected herself images of Daisy Duck. Then because he loved Daisy's impressive bow so much that he loved this character, but is now also attracted to the image of Daisy Duck when this image is incorporated in Etude house's cosmetic set. To keep up with the global feminist movement, Disney's iconic Daisy Duck makeup set was born. This cosmetic set focuses on shimmering pearls and is inspired by Daisy's favorite jewelry pieces. The whole set follows Daisy's signature tones of purple and pink. We will also see the familiar pink bows on the packaging of many products. It instantly makes everything super adorable! I was highly excited and hoped that Daisy Duck was indispensable in our coloring pictures.
Through Daisy Duck coloring pages, let's help this girl have beautiful outfits and bows. She often wears indigo eyeshadow, long eyelashes, and ruffled tail feathers around her butt to suggest her outfit. She is often wearing a blouse with short puff sleeves and a v-neck. She also wears a matching bow, heels, and a bracelet on her wrist. The color of her clothes changes very often, but her signature colors are usually purple and pink. In the comics, she also wears pink, but she mostly wears red with black. Daisy presents herself as a loving and caring girlfriend, standing by Donald's side and encouraging him to change his way of life for the better. We have also featured cute and cuddly pictures of Donald Duck in the Daisy Duck Coloring sheets. Parents, please collect the little one's pretty pictures of Daisy here. We have many beautiful and funny free coloring pages. Let your children color Mickey for Donald and for Daisy too. I hope your baby will always have pictures of funny cartoon characters that you like.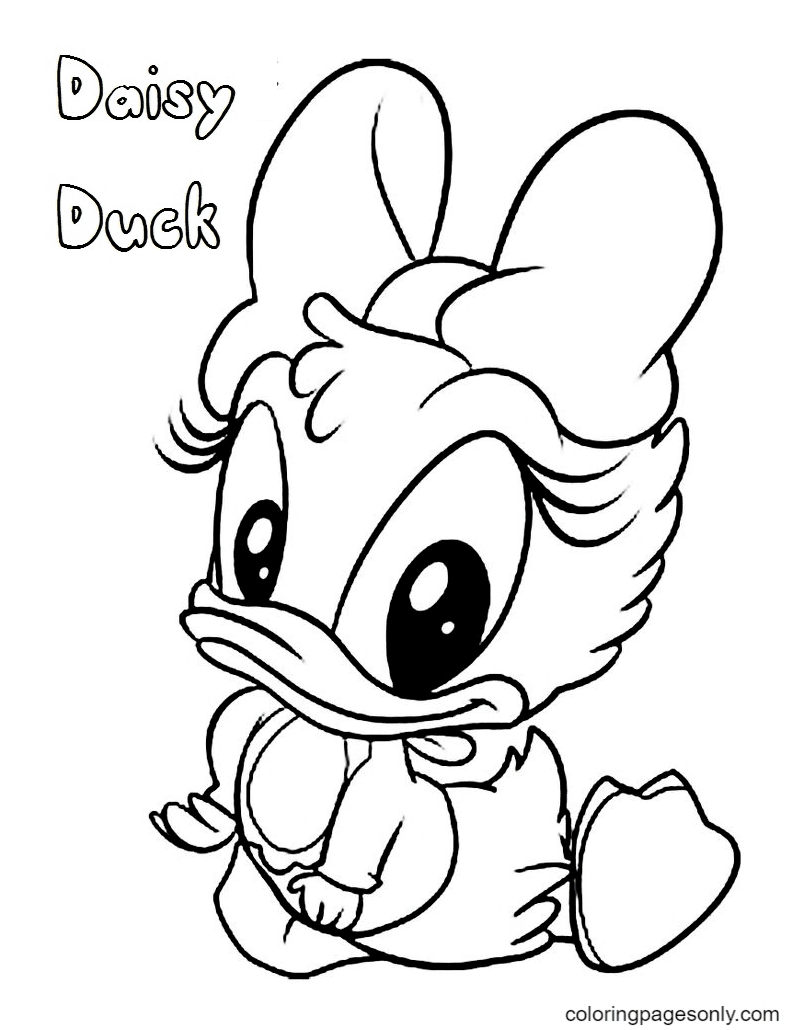 Conclusion:
We have the coloring pages for cartoon characters, especially Donald Duck and Daisy Duck coloring sheets. Collection of adorable coloring pictures for your little ones. Children will unleash their creativity for this cute cartoon character, a new image according to their liking and imagination. Parents, please refer to and collect more coloring pictures of other cartoon characters to satisfy your baby's passion for creativity and coloring.
Today Articles