Top 10 Reasons Why Coloring Pages Are Vital For Kids Healthy Development
So, coloring pages an important part of your child's development and education. And if you are looking for some reasons to encourage you child to spend some time coloring pages look no further. Here are 10 reasons why coloring pages are vital for your child's healthy development:
1. Coloring pages Improves Hand Eye Coordination
A healthy child is a child who develops good skills between hand and eyes. And what better way to go about it than coloring pages? When your kids color, your child will need to learn how to hold the pencil, how to sharpen the pencil and how to color in the lines.
2. Coloring Pages Improves Concentration
Coloring pages teaches children to focus and concentrate on the task at hand which is going to be a very important skill needed for their years at school!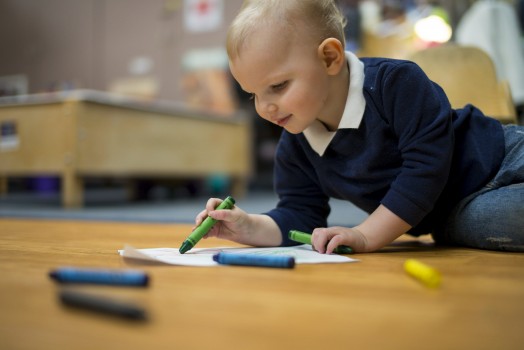 3. Improves Handwriting Skills
You can help your kids start coloring in before your child starts writing or even drawing. Because, your child will need hand strength to start writing and to be able to hold the pencil correctly, as well as the hand eye coordination mentioned above.
4. Coloring Pages Help Improves Fine Motor Skills
The small movements that your child makes such as picking small things up between his fingers and holding a spoon are called fine motor skills. Coloring pages will help your child to develop good fine motor skills which will help your child in other areas of his or life such as mastering a knife and fork or tying shoe laces.
5. Coloring Pages Help Improves Confidence and Self Esteem
Coloring pages is an excellent activity to boost your child's confidence and self esteem. Your child will quickly improve at coloring in and every project that is completed will give your child a sense of accomplishment.
6. Boosts Creativity For Kids When Color
When color your child will use his or her imaginaton to choose colors, and make thier coloring pages vibrant. Your child will have to think about different color combinations and play around with what they enjoy. Coloring pages gives your child an amazing way to express himself. You will find your child's personality shining through in his coloring pages making them uniquely his.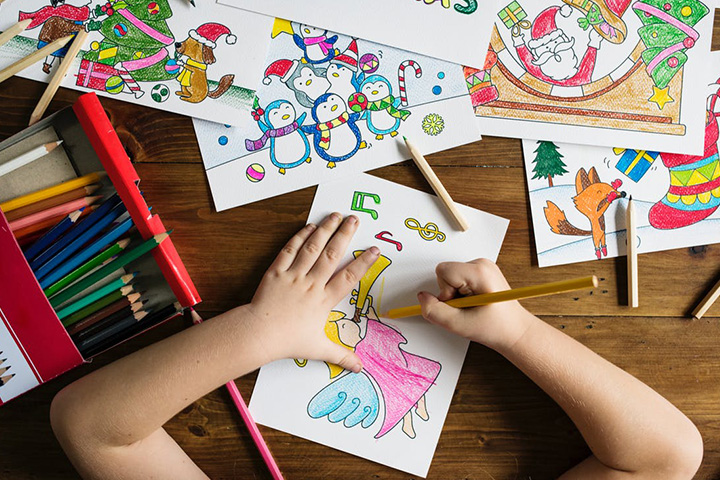 7. Coloring Pages Help Stress Relief and Relaxation
Many people, including children, can develop negative habits and coping mechanisms for stress and anxiety. Coloring pages are a great, healthy alternative to help with relieving stress and worries. Coloring in is very meditative and calming on the mind while at the same time keeping the mind busy in a creative way. Coloring pages are just plain fun, but they bring enjoyment and increase happiness.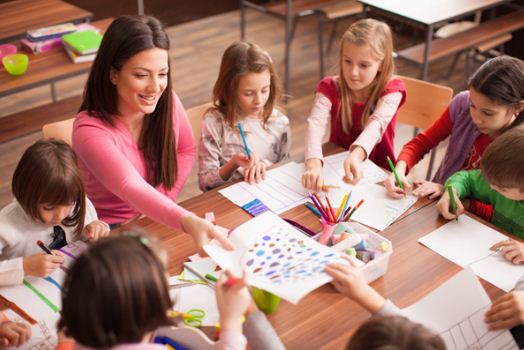 8. Coloring Pages Help Increased Knowledge
Exactly so, coloring pages are a fun and easy way for your child to learn new things. Your child can learn about colors, different shapes, animals, patterns and much more. You can find educational coloring pages to help your child learn about numbers, writing and many more things. You can get bible story coloring pages to help your child in bible studies or any other topic of interest that your child is learning about at the time as a fairy tale that they love, or a cartoon character. 
9. Boundaries and Structure
Coloring pages teaches youngsters structure with having to follow he rules of coloring in. A child must learn to color in the lines and to keep coloring in the same direction to create a neat and beautiful piece of art. Learning about boundaries is part of child development. 
10. School Preparation
Coloring pages lays down a good foundation for your child being familiar with and comfortable putting a pen to paper. The boundaries and structure that coloring provides will also help them to adjust easier to the structured work that can be expected in school.
[toc]
Today Articles