Great! You know How to draw a Hello Kitty
We all know Hello Kitty is a famous fictional cartoon character worldwide. She was designed by a company in Japan and has now become a unique cultural icon of this country.
Hello Kitty is popular and always well-received by people of all ages. Children love this particular cartoon character; they own many Hello Kitty toys. Do you want to know how to draw a Hello Kitty? Follow our tutorial.
Do you know Hello Kitty?
Hello Kitty is creative and designed with simple visuals. Hello Kitty's picture has a round head, chubby body, short arms, and legs that look very cute.
She always has a bow on her ear. Hello Kitty's colors are bright and pretty. When coloring Hello Kitty coloring pages, children can use pink, red, yellow, etc.
Hello Kitty is unlike other cartoon characters; they don't appear much in cartoons and are used for marketing. Hello Kitty appears in amusement parks, commercial centers, children's toys, school supplies, office equipment, etc.
How to draw a Hello Kitty?
We can search for many different Hello Kitty drawing tutorials. However, you want to create your own Hello Kitty painting. So, let's work on painting with us!
Do you want to draw Hello Kitty? Today, we will help you learn how to draw your own Hello Kitty.
You will need drawing tools such as pencils, colored pencils, erasers, paper, etc.
In this article, we will have instructions and illustrations for our operation. In our picture, there are blue and black colors. The blue strokes are the main strokes, and the black strokes are the secondary strokes; you need to edit and erase some parts of them.
Let's get started now!
Step 1: Draw a circle to sketch Hello Kitty's head.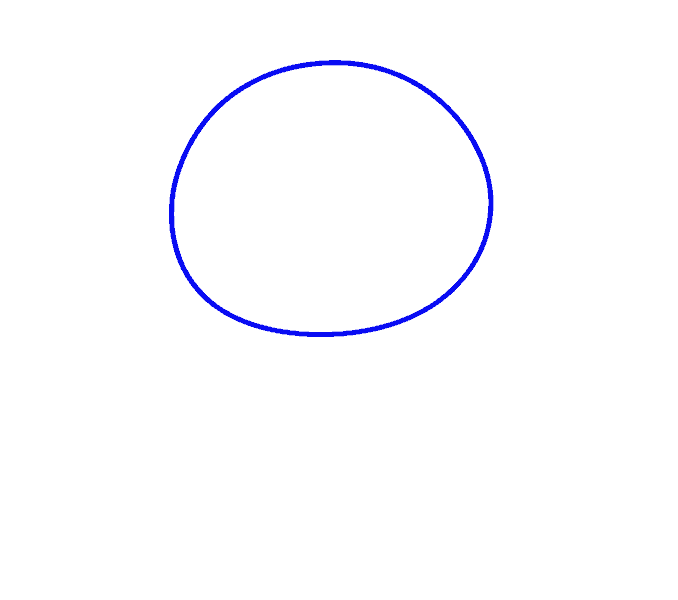 Step 2: Draw two small triangles above the circle to form Hello Kitty's ears.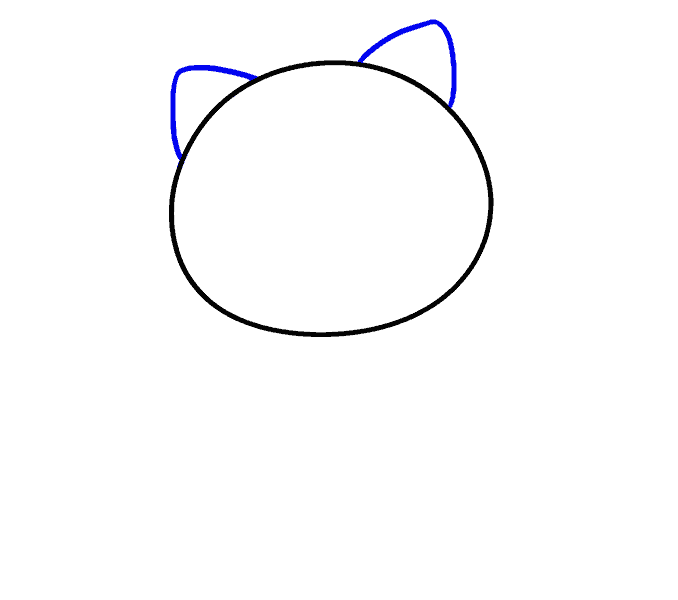 Step 3: Use the eraser to erase the black lines under Hello Kitty's ears.

Step 4: On the right ear, draw an extensive and straightforward bow for Hello Kitty!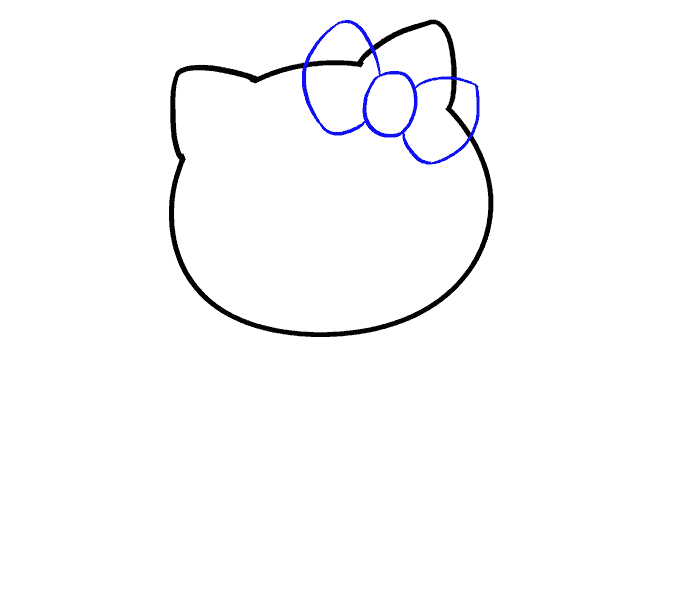 Step 5: Erasing the unnecessary lines of the bow.

Step 6: Draw a circle under Hello Kitty's head as shown.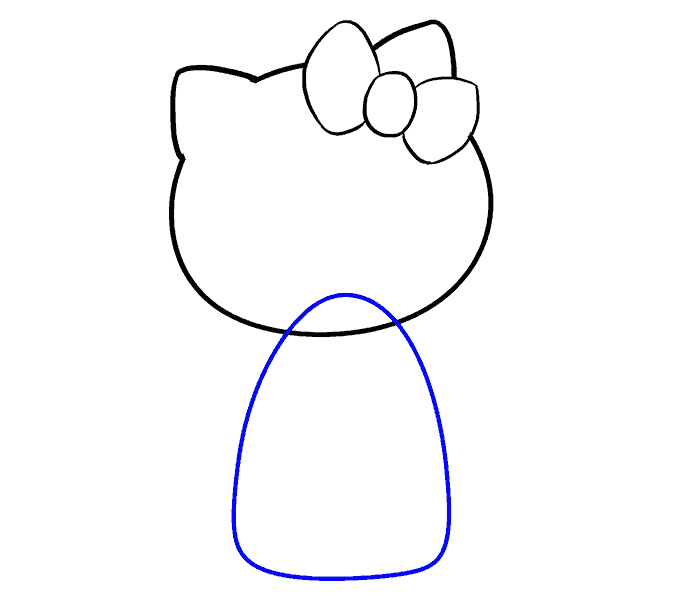 Step 7: Draw the blue lines in the picture!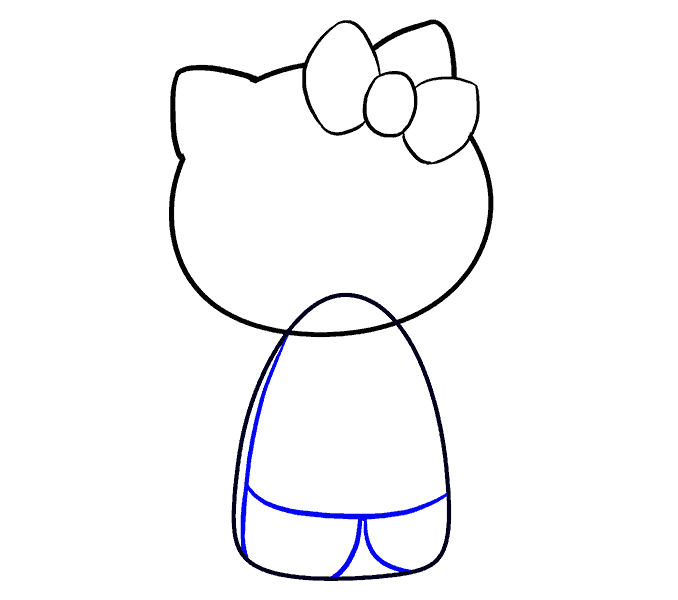 Step 8: Deleting the redundant strokes.

Step 9: On one side of the body, draw long curves to form Hello Kitty's arms and hands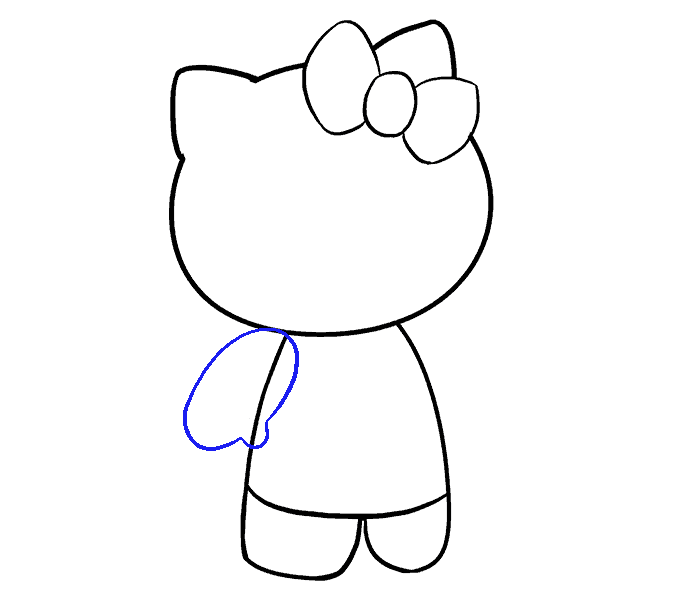 Step 10: Draw the same lines as in step 9.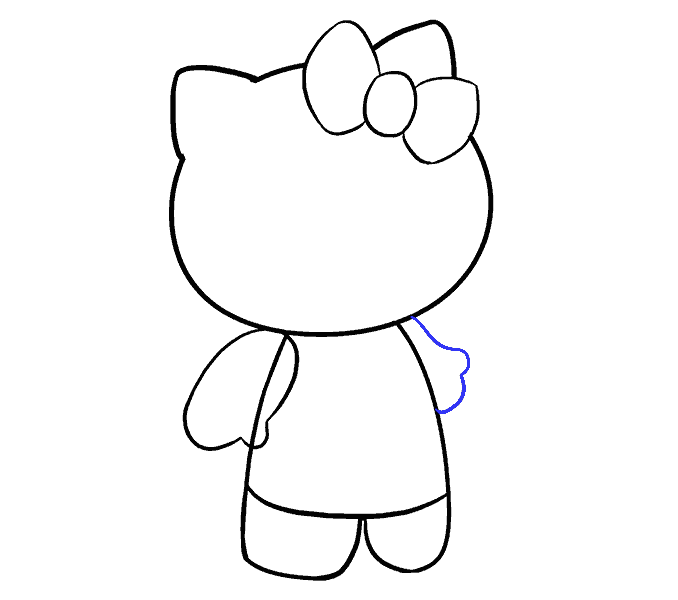 Step 11: Continue to draw blue strokes like in our picture.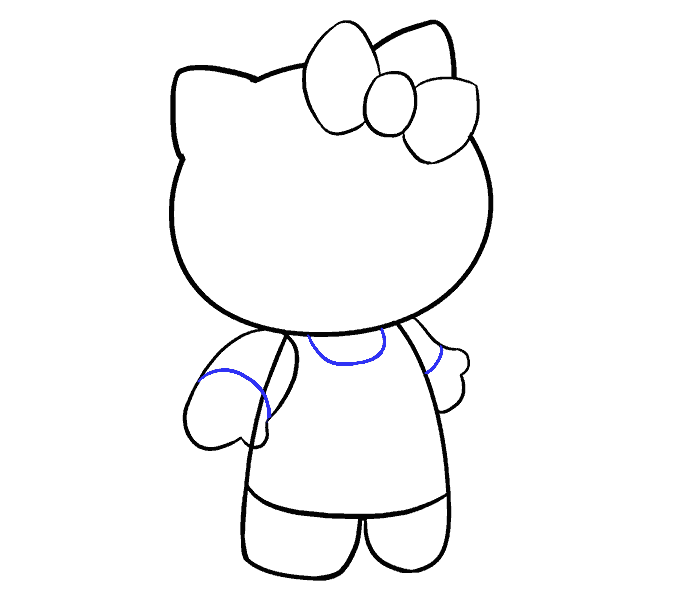 Step 12: You need to delete the unnecessary lines.

Step 13: Draw two curved lines on the body of Hello Kitty.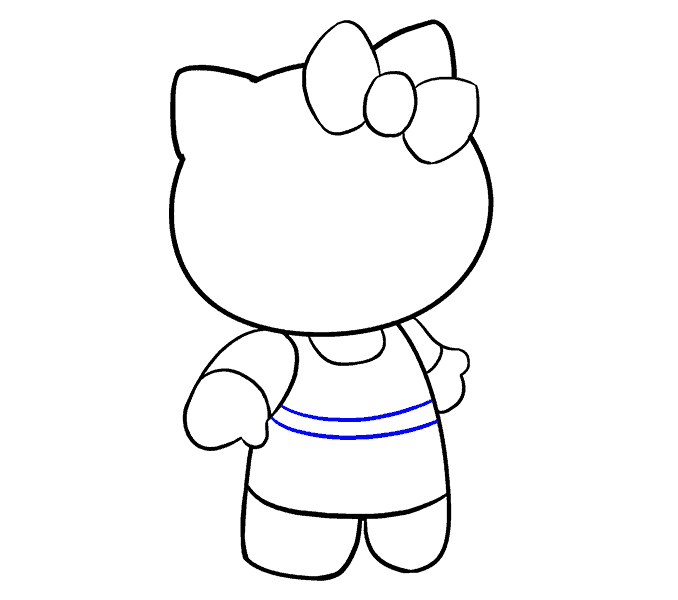 Step 14: Draw wavy lines to create a beautiful dress for Hello Kitty.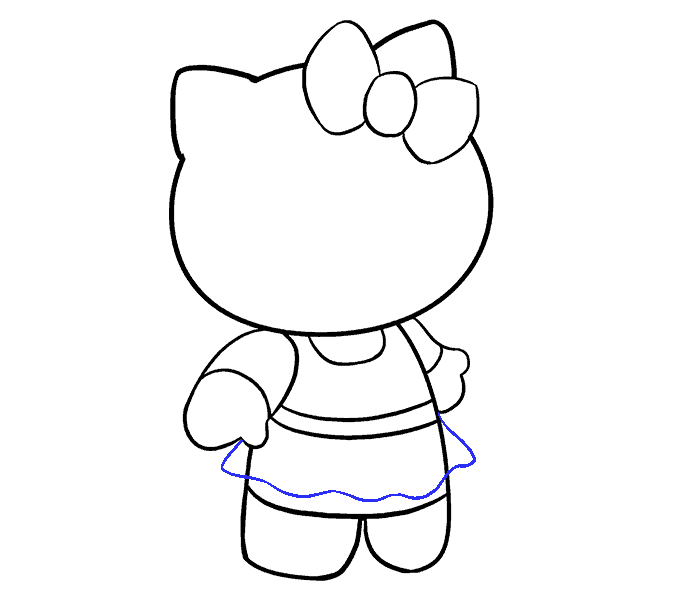 Step 15: Deleting unnecessary strokes

Step 16: Draw two curved lines at the legs of Hello Kitty.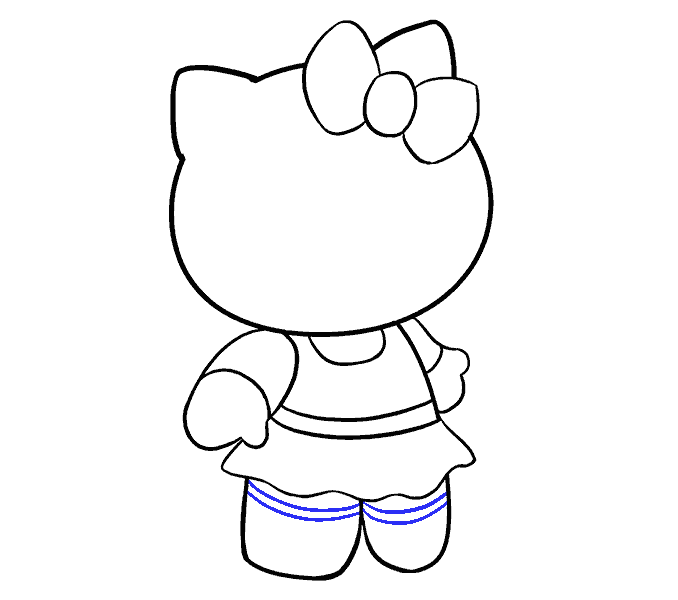 Step 17: Continue to draw curved lines at the legs.

Step 18: Drawing circles to form Hello Kitty's eyes and nose.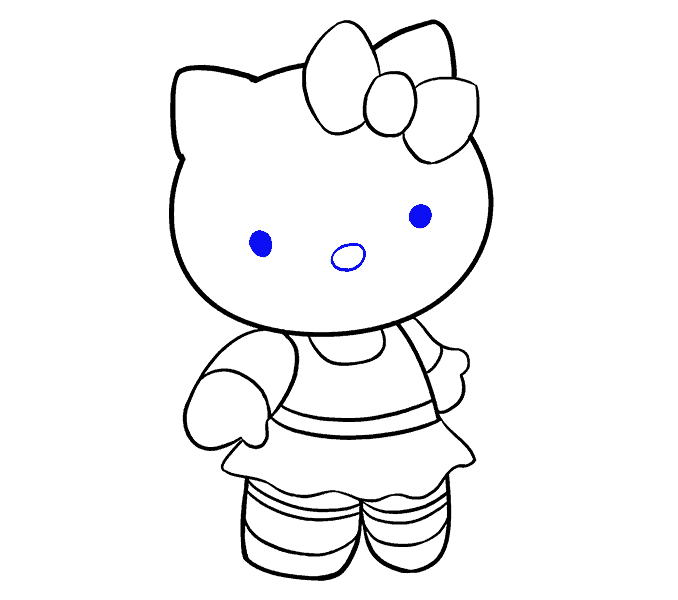 Step 19: Drawing facial hair with curved lines.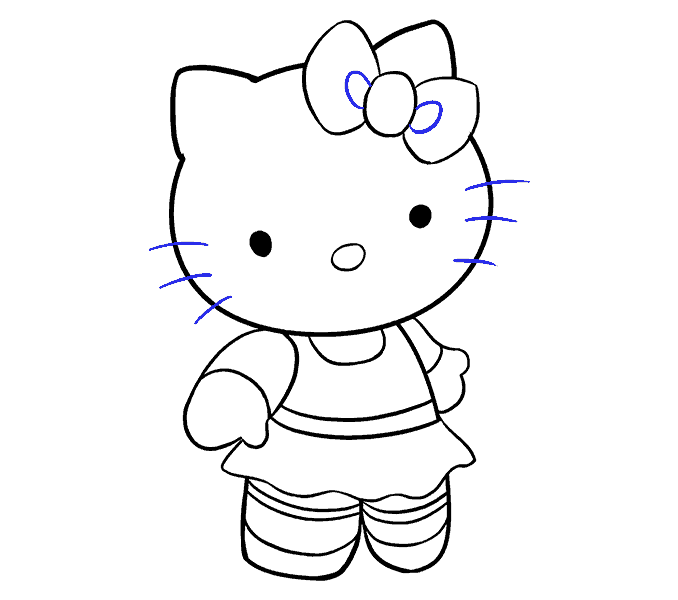 Step 20: So you have completed your Hello Kitty picture. You need to proceed to color and create Hello pictures. You can choose bright and cute colors.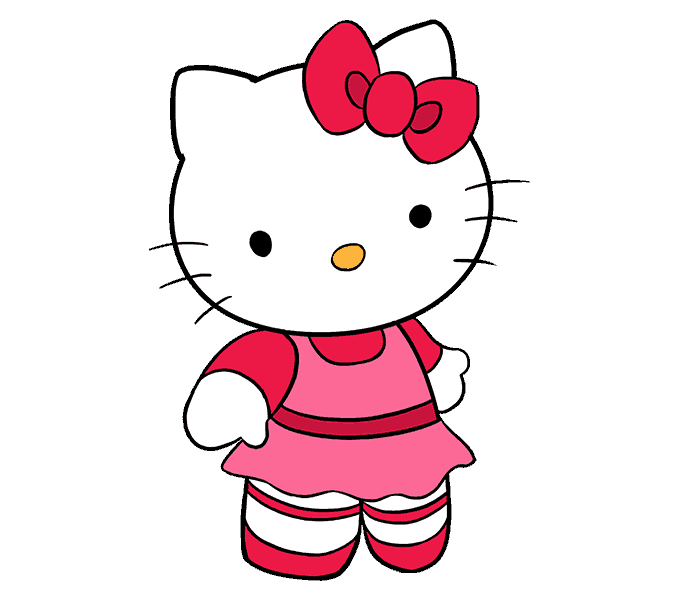 If you love coloring, then you can choose the pictures at Coloringpagesonly.com. We provide quality and diverse coloring pages. You will have many opportunities to explore and create many different paintings.
We also provide other cute cartoon character paintings. Visit our website and learn about painting and coloring!
Today Articles